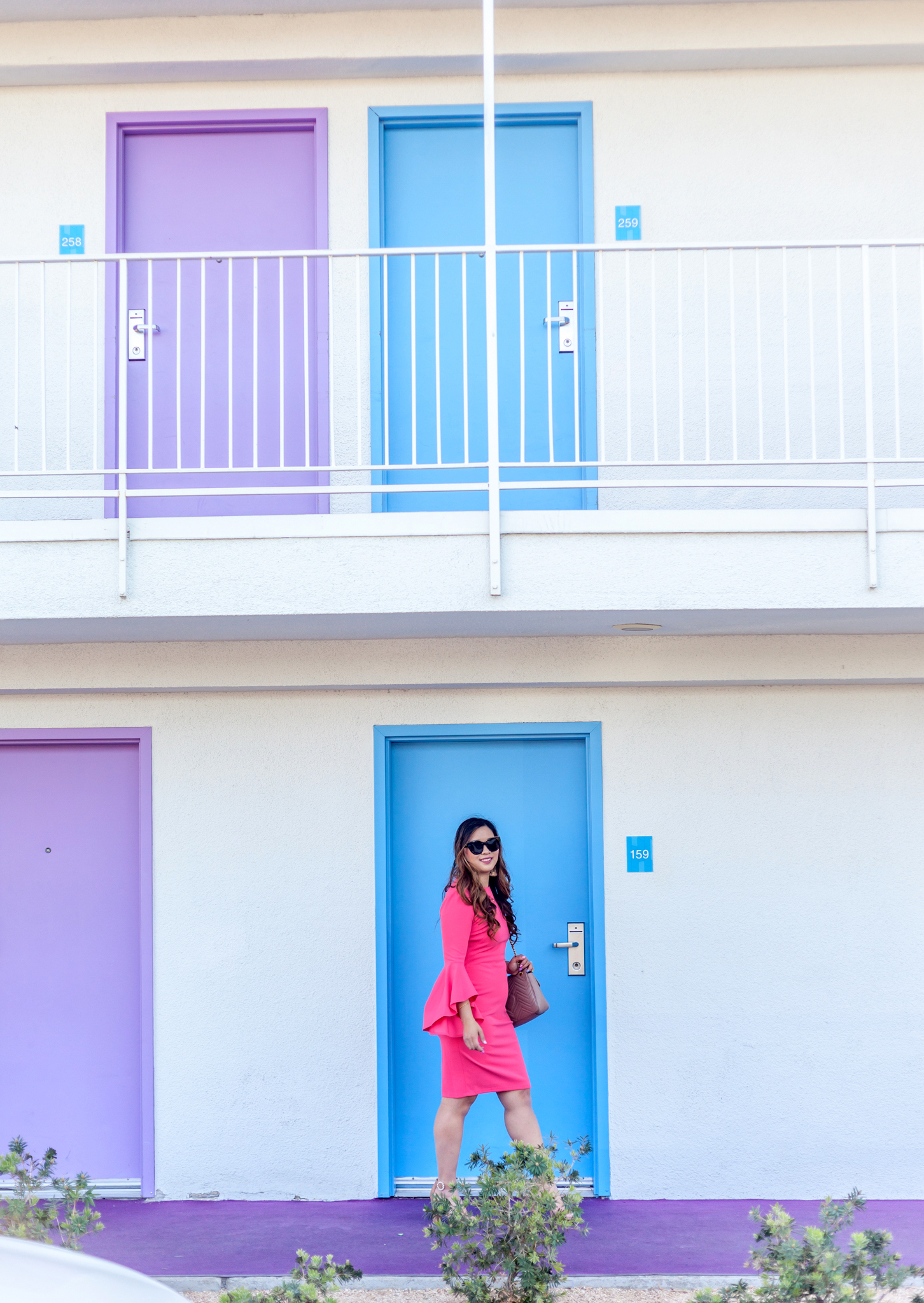 Spring is one of my favorite seasons (behind Summer) and mainly because it means that the cold, snowy Winter is over!! Unfortunately though, Spring is quite short in Utah, but I got to enjoy "Spring weather" while I was in California the last two weeks. I attended ALT Summit in Palm Springs at the cutest Instagrammable worthy Saguaro Hotel and go to shoot a few fun Spring dresses that I wanted to share with you here! I'm rounding up a few different Spring dresses in the everyday dress, weekend dress, wedding guest dress, workwear dress, and maternity dress categories in case you are on the hunt for some new Spring dresses! 🙂 Also – since Easter is coming up, I think a lot of these dresses from the different categories would be perfect for that holiday!
WEEKEND SPRING DRESSES
Whether it's going to the park with your kids, a Spring festival or brunch with your girl friends, these dresses are easy to wear for stepping outside. They are casual and comfortable.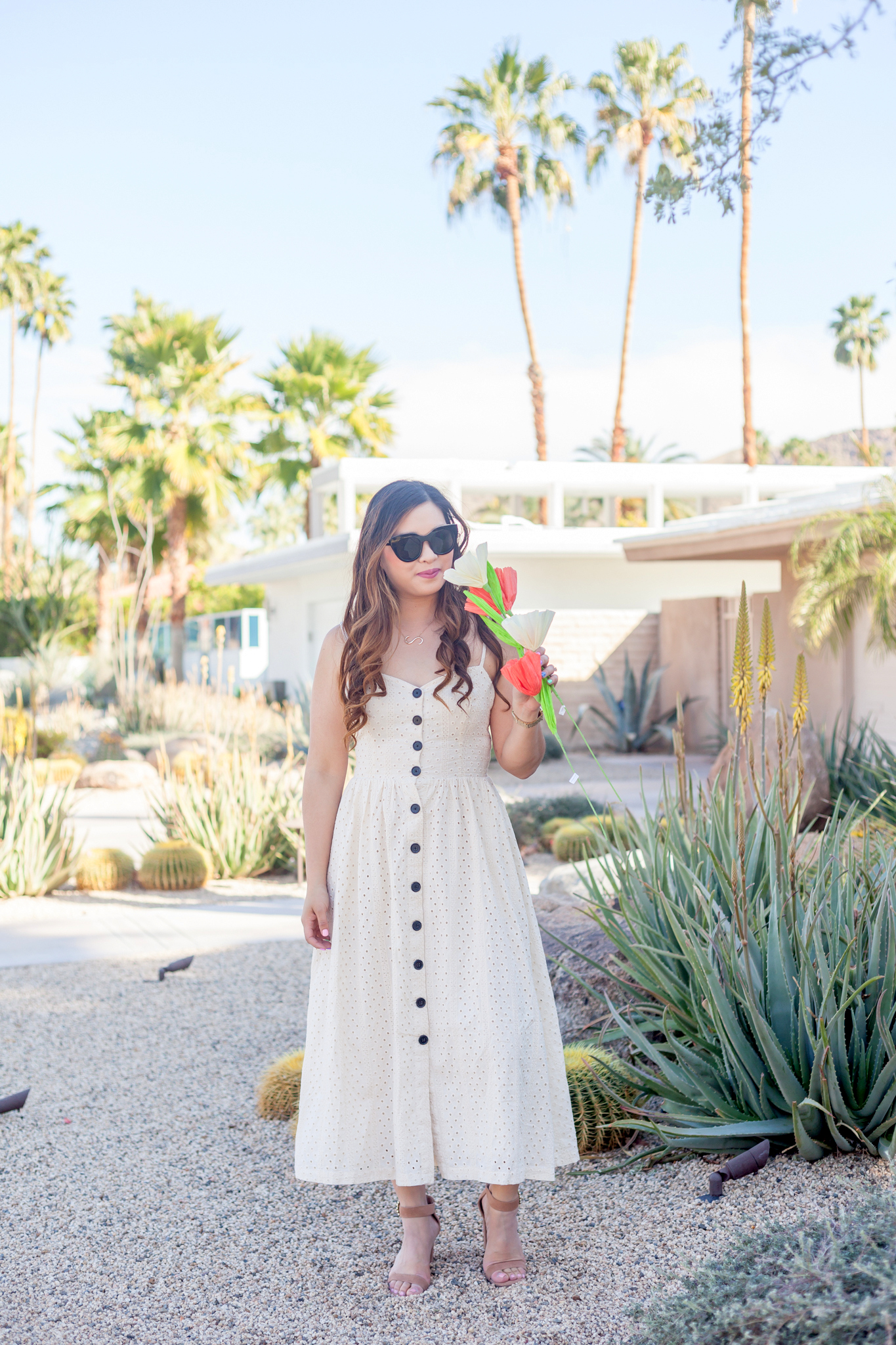 Shop my weekend dress picks:
DRESSY CASUAL SPRING DRESSES
These are dresses that are versatile because you can wear them dressed up or dressed down and for a variety of occasions. They are comfortable enough for you to run errands in, yet can be dressed up as well.
Shop my dressy casual dress picks:
WEDDING GUEST SPRING DRESSES
If you have a Spring or Summer wedding coming up, then pay attention here. These dresses are a bit dressier than your dressy casual dress, and lace is my go to! Also these would make great Easter dresses!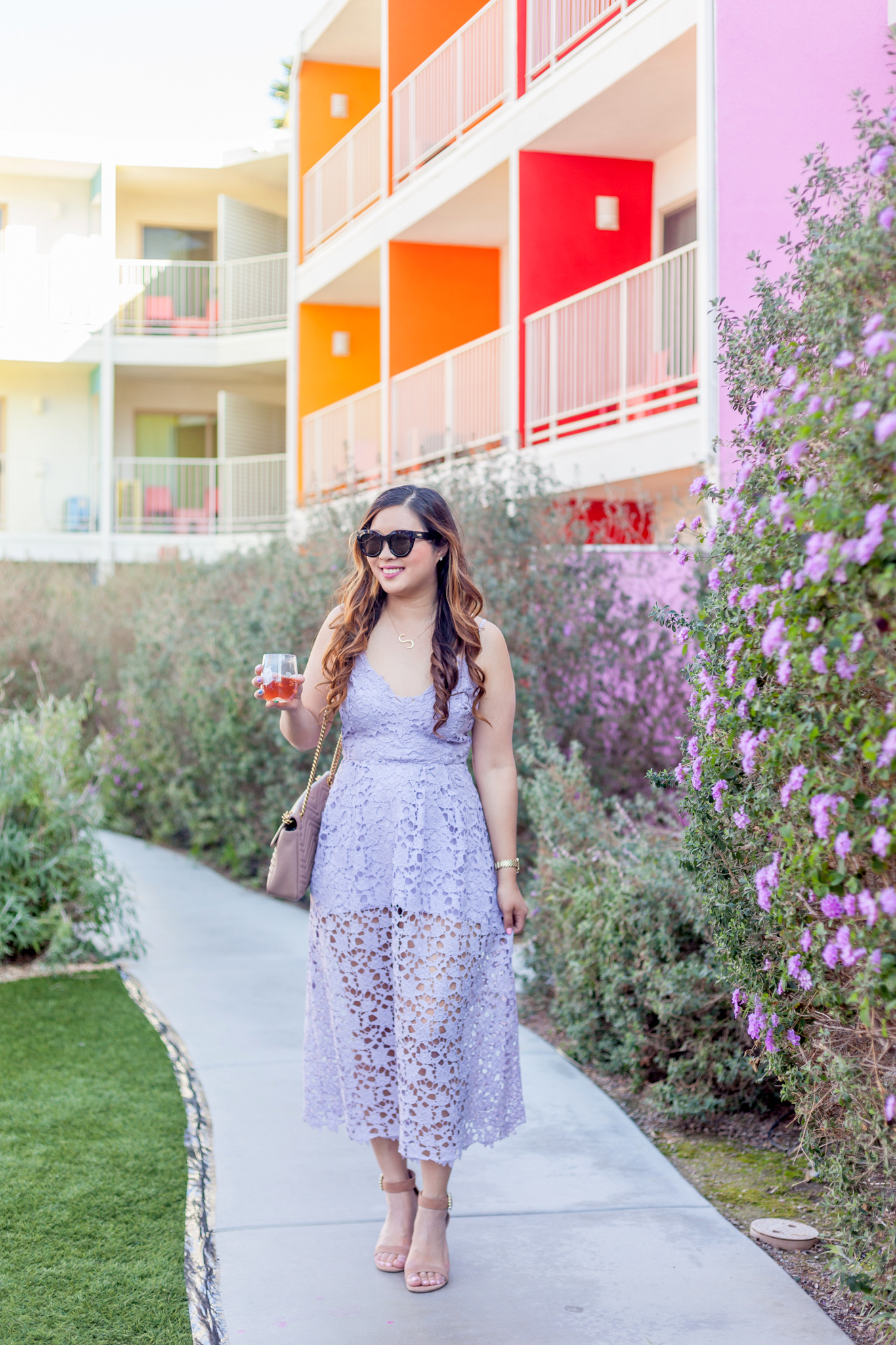 Shop my wedding dress picks:
WORK SPRING DRESSES
If you work in an office setting where business casual to professional is the attire, I would tend to look for dresses that have sleeves (or wear a cardigan with it if it's sleeveless) and are a midi length. However, you don't need to sacrifice style for professionalism!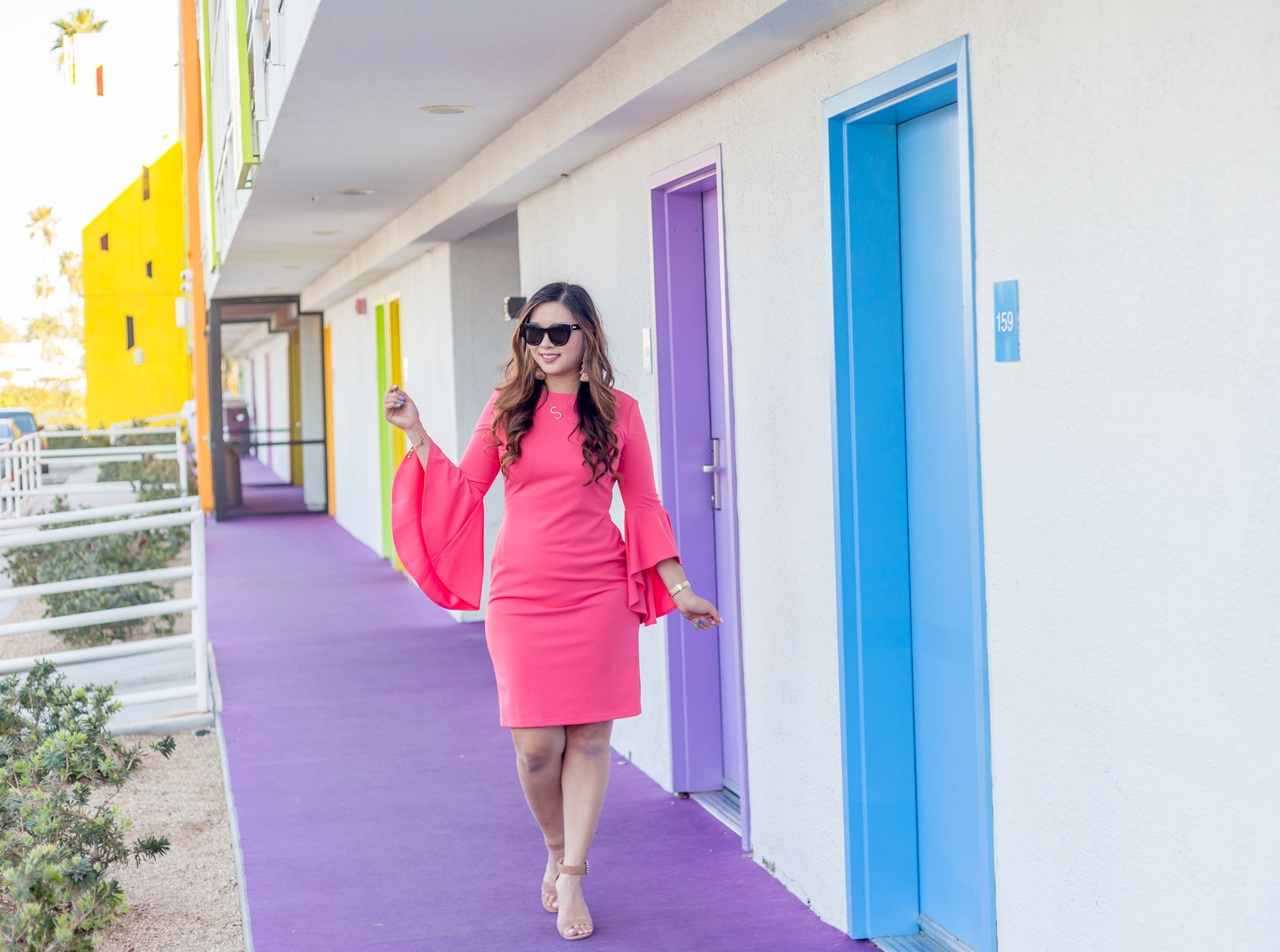 Shop my work dresses picks:
MATERNITY SPRING DRESSES
Oh these days are long gone for me, but I have to tell you, sometimes I miss bump fashion! I think your bump makes you instantly glowy and gorgeous! Here are some dresses I rounded up that are perfect for upcoming weddings or just every day! And congrats if this is you! 🙂
Shop my favorite maternity spring dresses: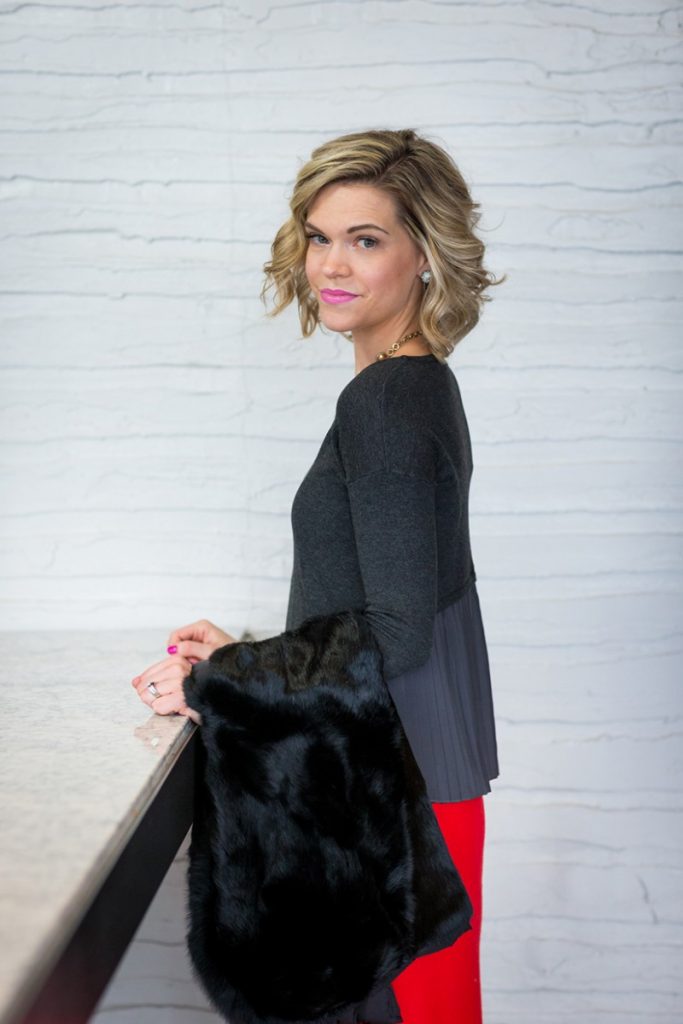 The winner of last week's most clicked link for On Trend Tuesdays Linkup is Hilary of Embellishments!! Make sure to check her out! Thanks again to all those linked up – please link your fashionable outfits from this week below and make sure to check out my co-host Cute & Little!!