Thank you to MGM Resorts International for hosting our stay, all opinions expressed are 100% my own.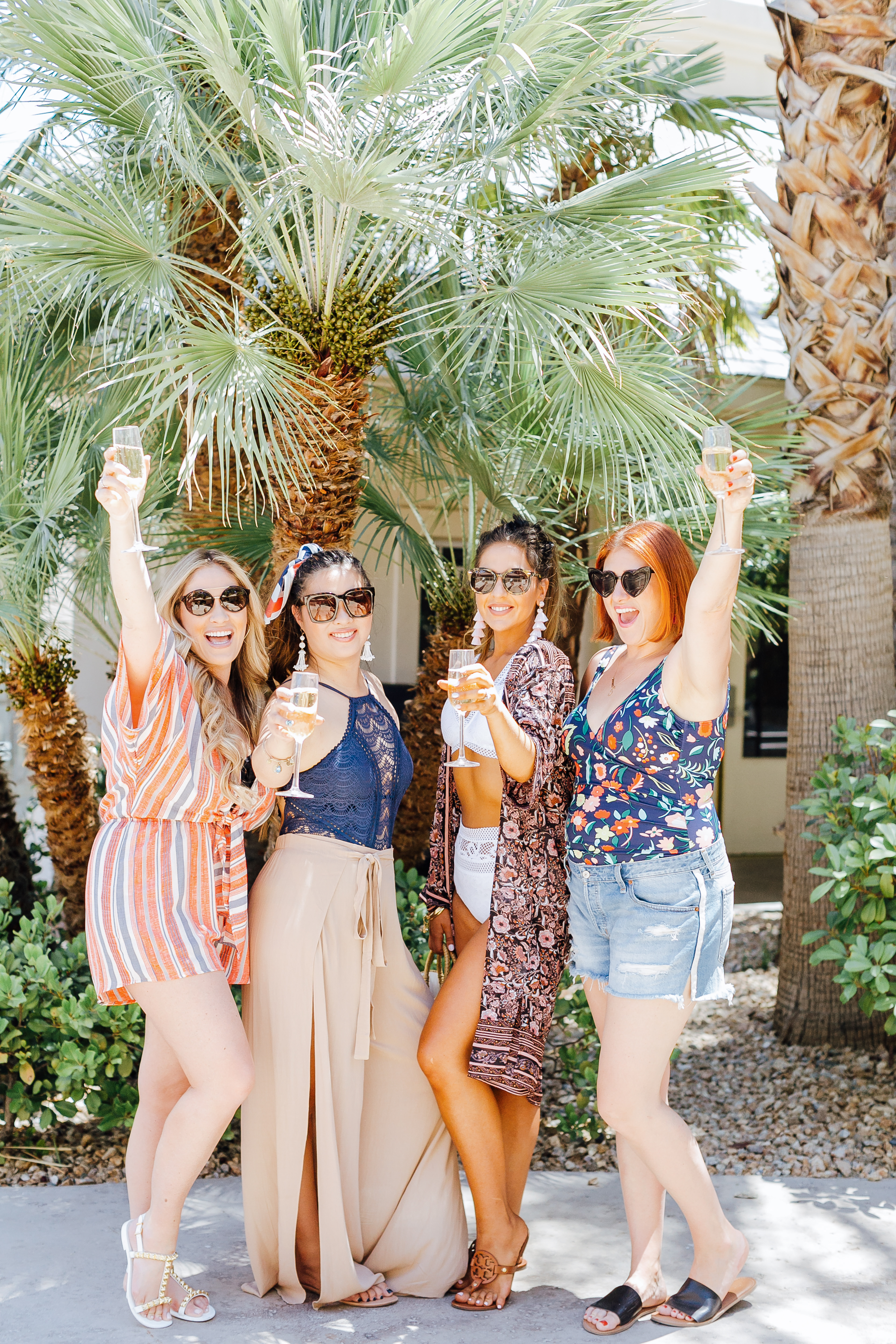 Last week, me and my girlfriends made the drive from Salt Lake City, UT to Las Vegas, NV and had a fun little time! The goal of the trip was to eat, drink and relax and that's just what we did! I have to say, I usually like to fly to places, but the drive was not bad, thanks to Jill of Hot Pink Style who did the driving for us! The other girls that came on the trip were Anna of A Mermaid Diary and Laura of Walking In Memphis In High Heels! It was about 6-7 hours including stopping time, and the best part of getting into Las Vegas is that we gained an hour! In planning for our trip, there were many things we did in advance, so I just wanted to share some of that planning process with you in this Perfect Guide For A Girls Trip To Las Vegas!
1. Book a hotel on the strip. You will want to be close to all the action, or be able to walk, take a quick tram or Uber ride to all your different destinations. On our girl's trip, we stayed at the Mandalay Bay. They are located on one end of the strip, have affordable pricing and a variety of room types. Their sister hotel, Delano, is also a great option with a more upscale feel.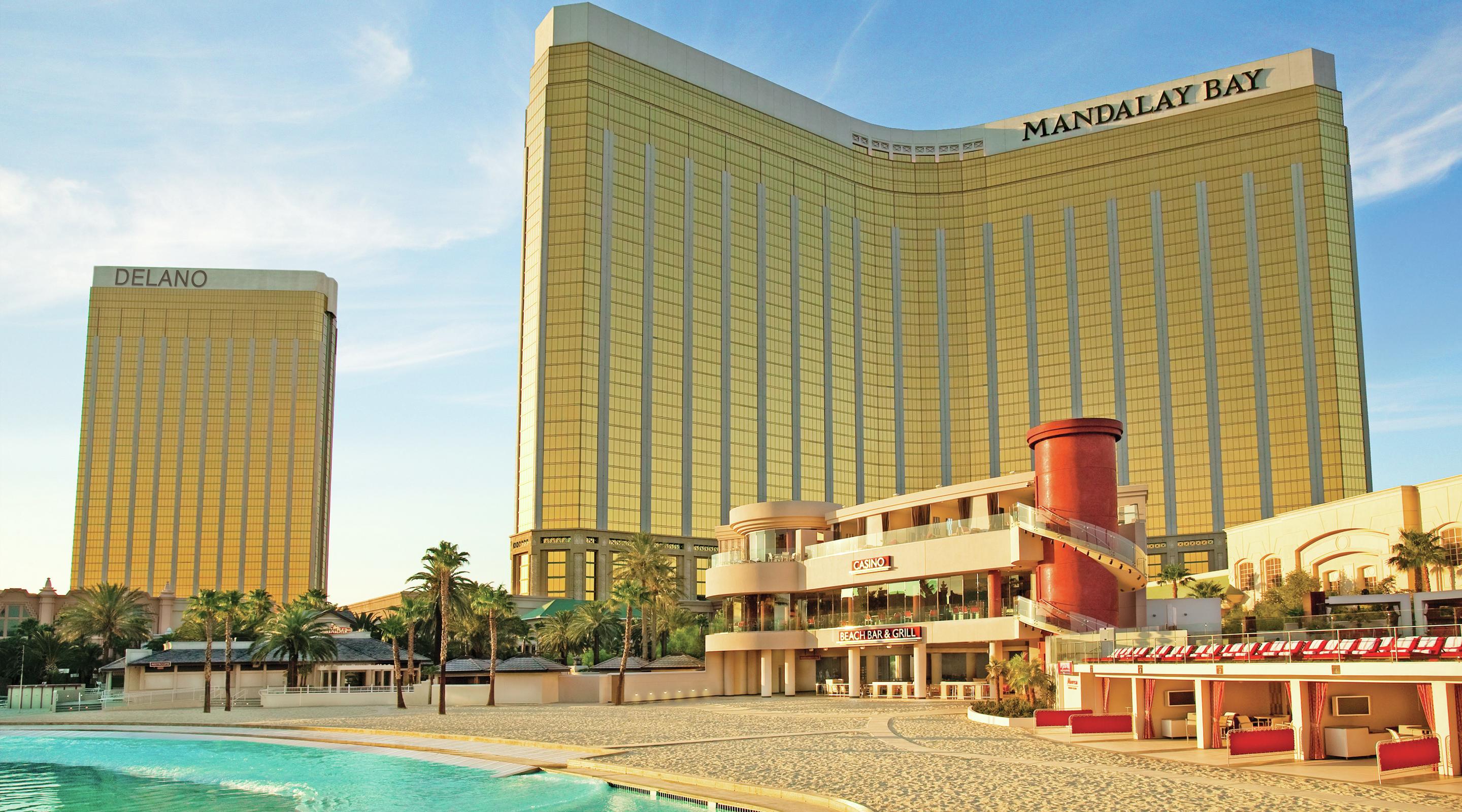 (photo source)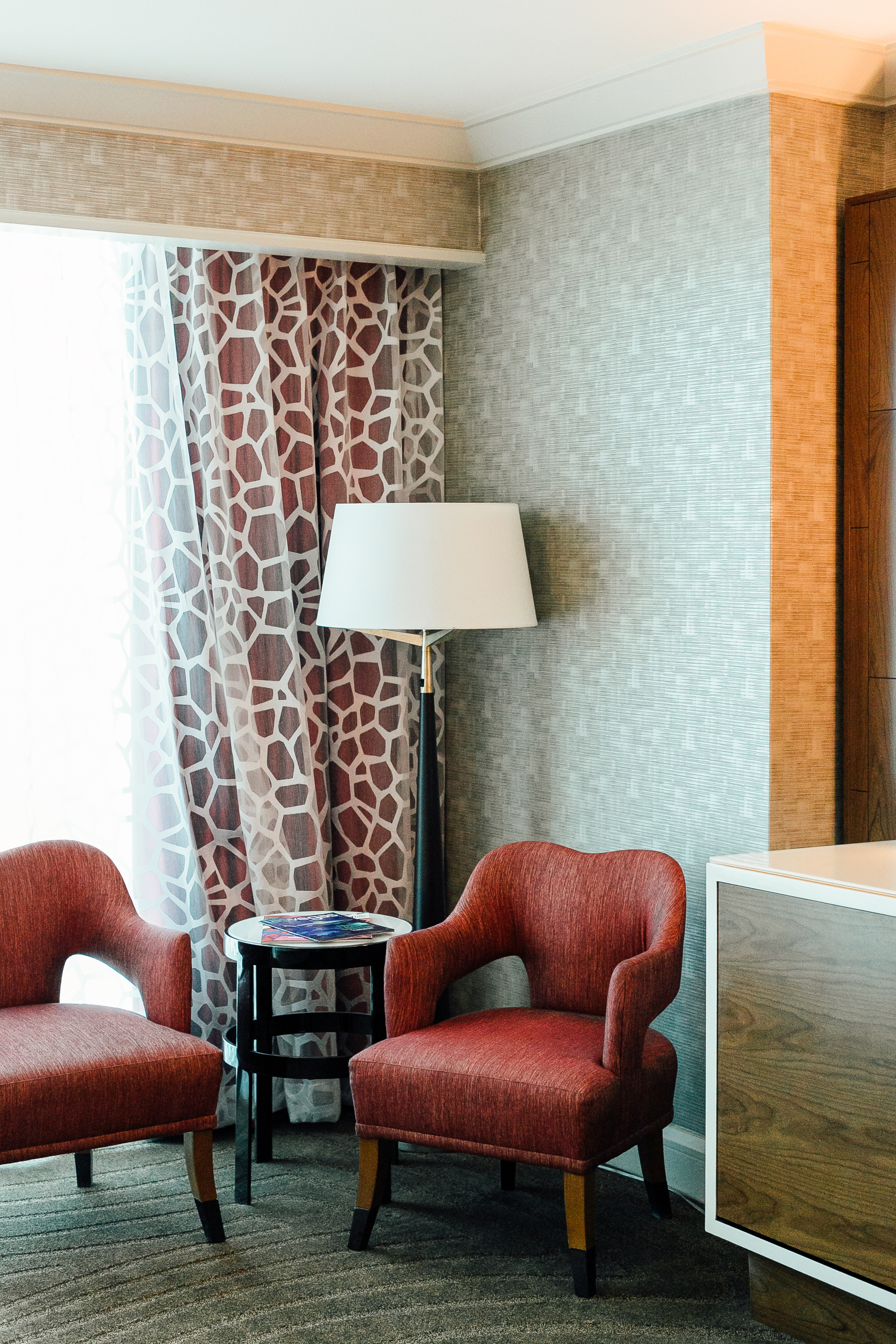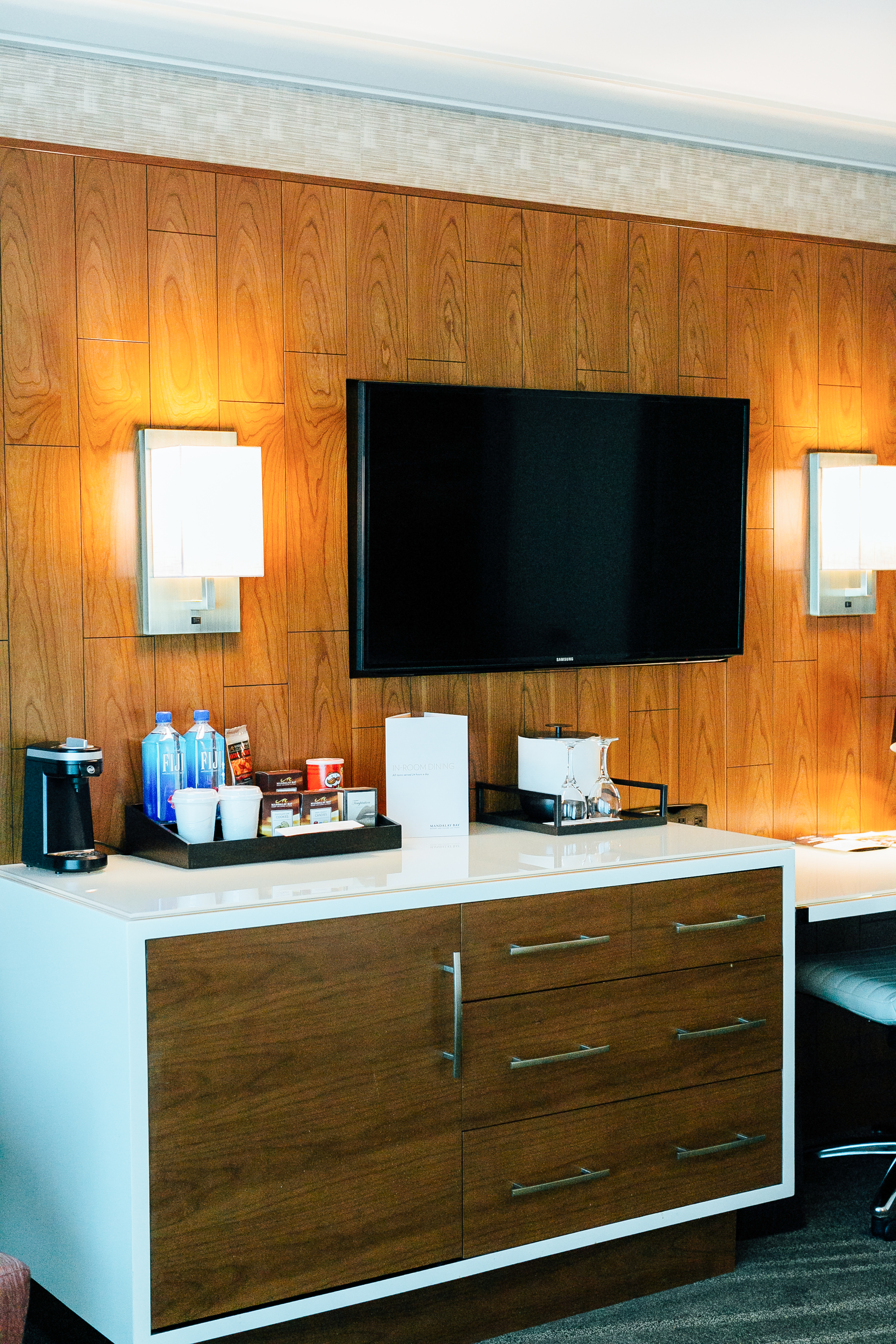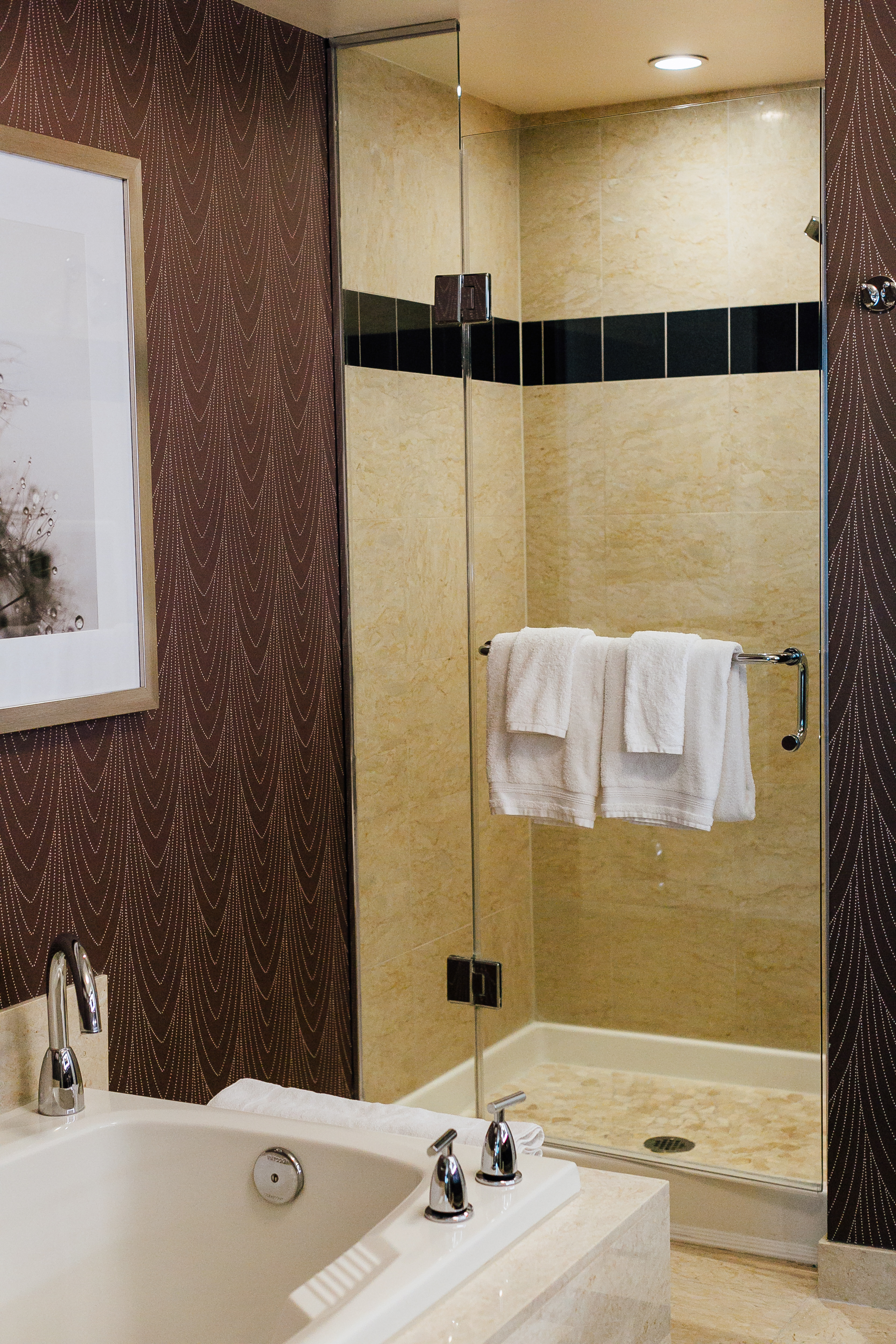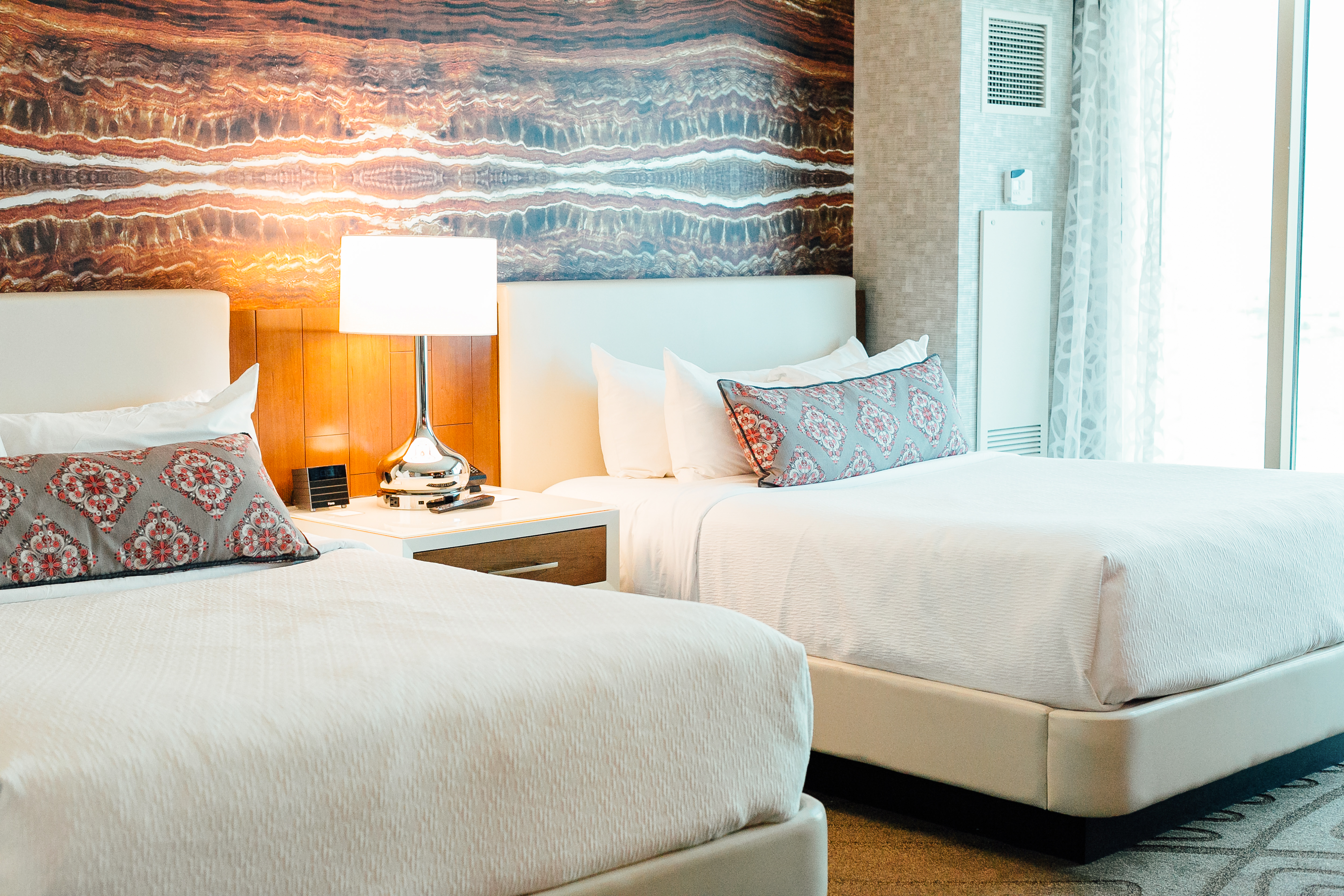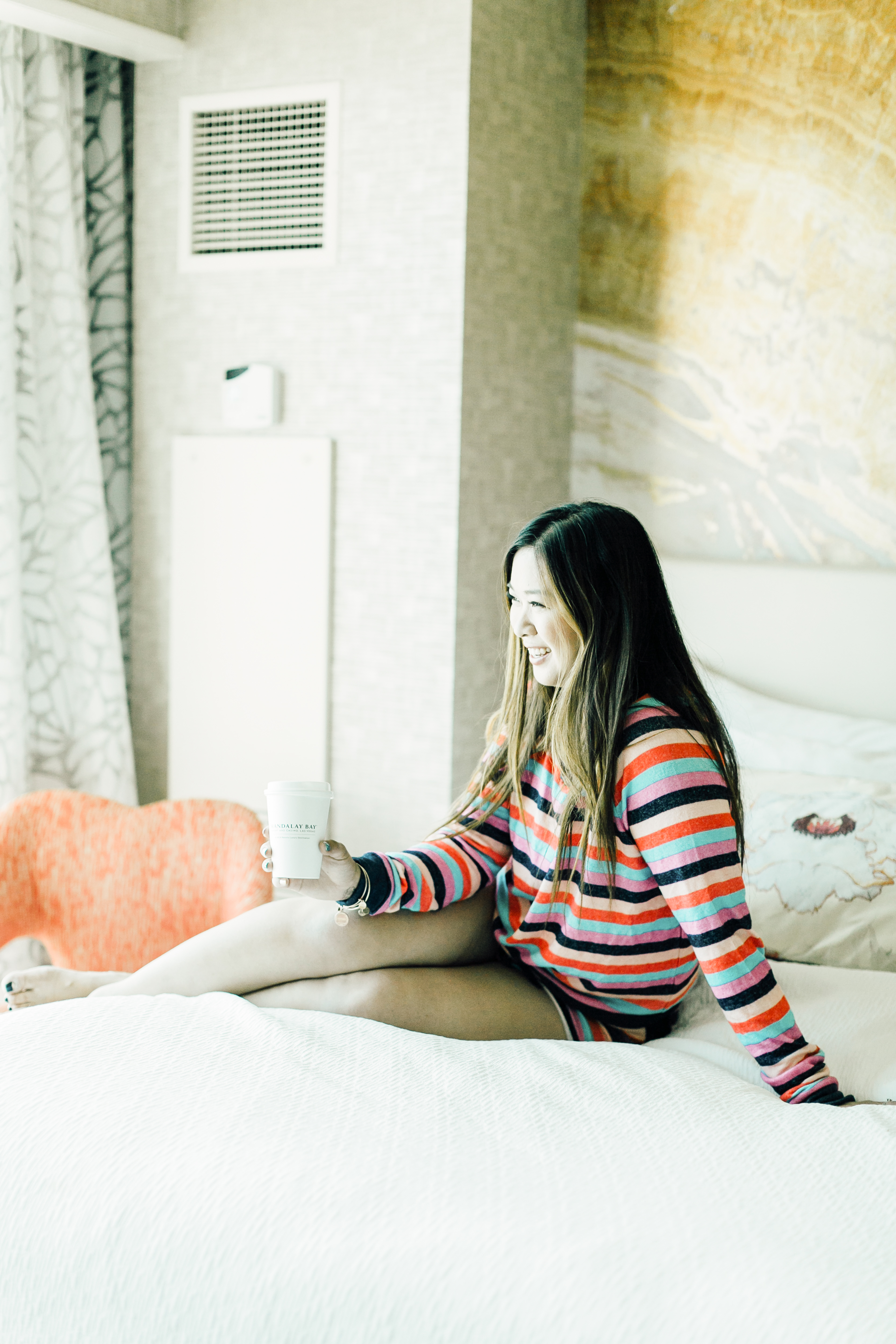 2. Plan time to lay out by the pool. Or even better, reserve a Cabana or Bungalow for your group. With a Cabana you get your own shaded room, chairs and a table, water and pop, your own TV and even lounge chairs! Especially on those busy days, lounge chairs may be hard to find. We got one at the Mandalay Beach and it was dreamy! They have a wave pool, regular pools, and even sand to make it feel like your on the beach! Their service was amazing and you can even order food or get spa services done too!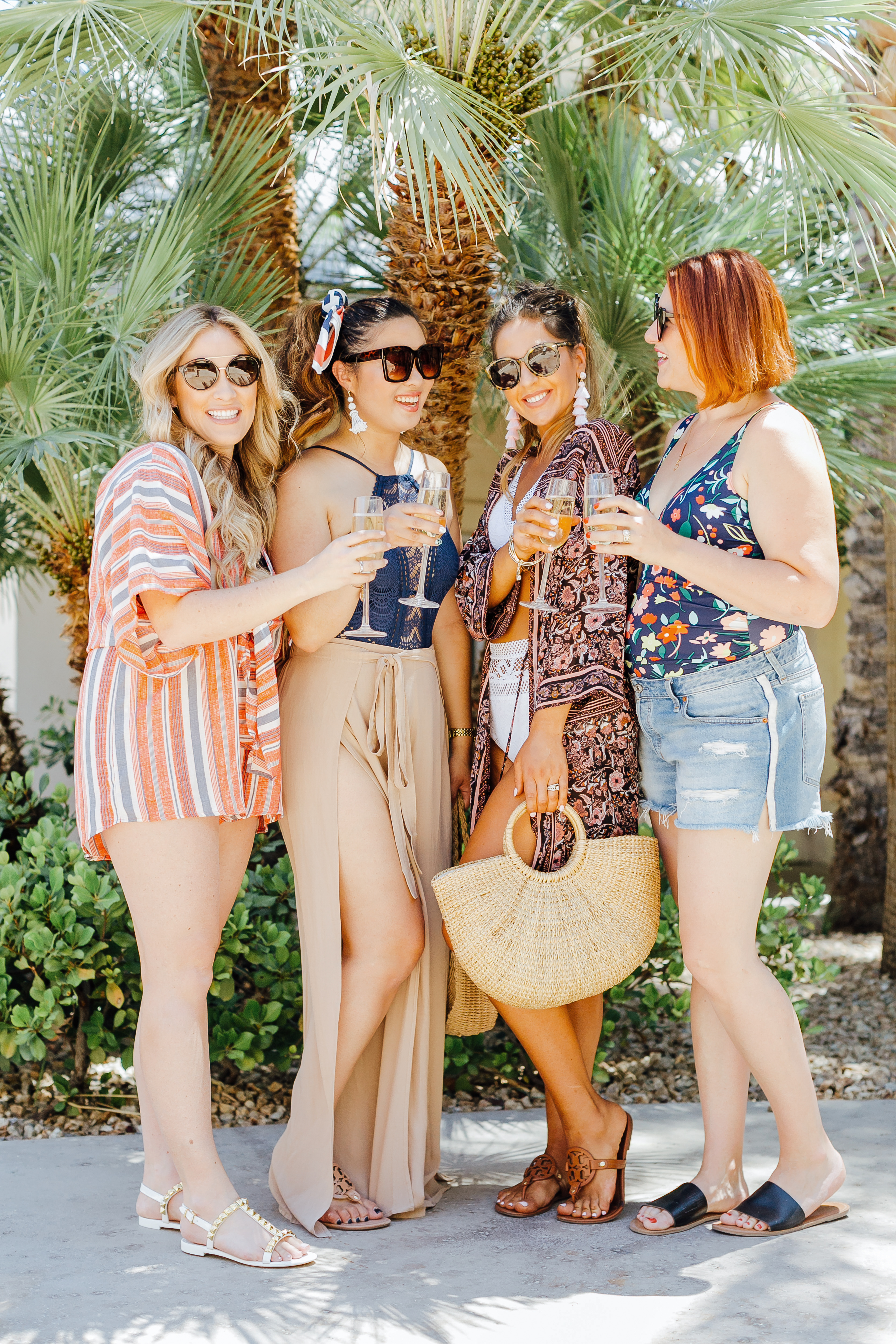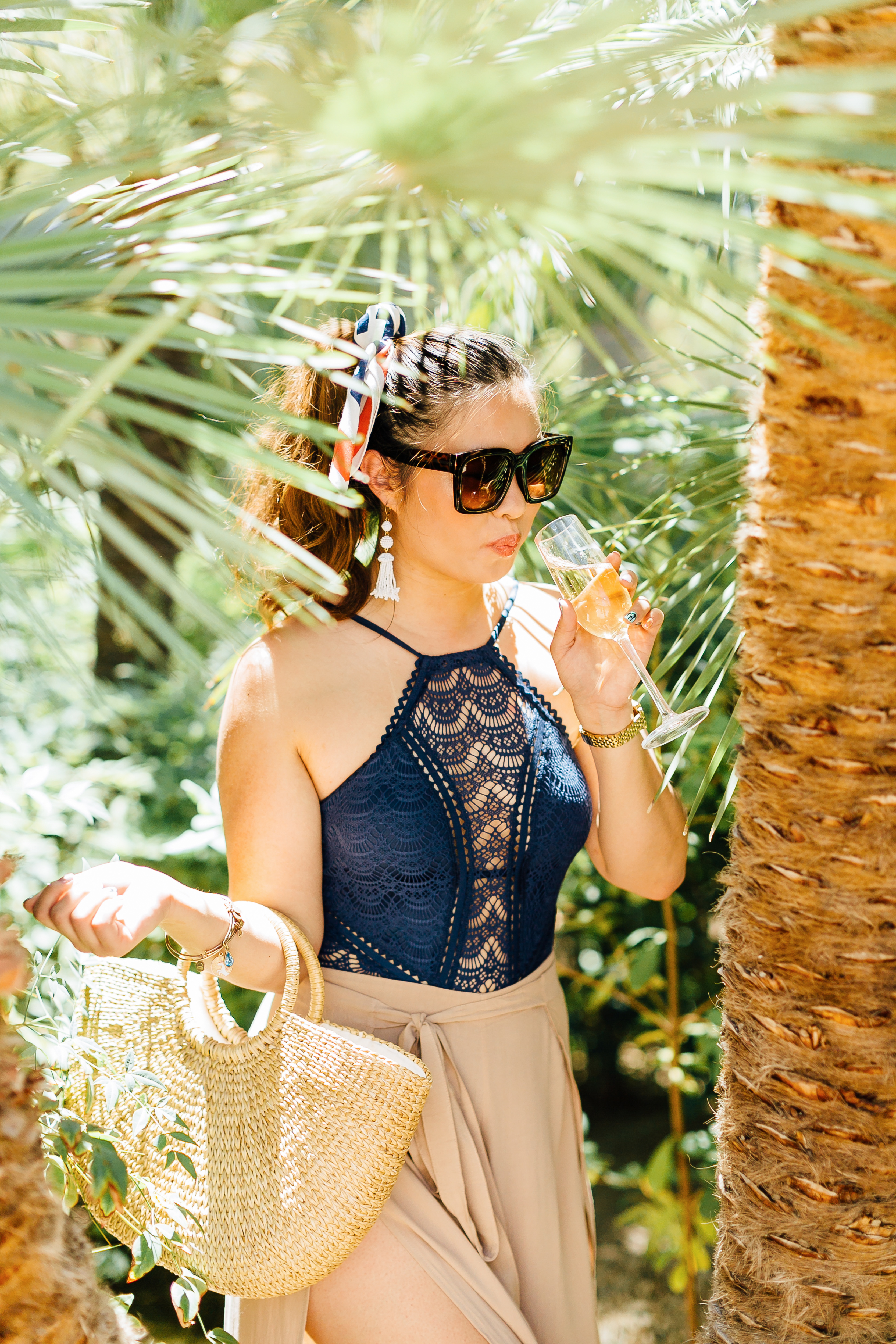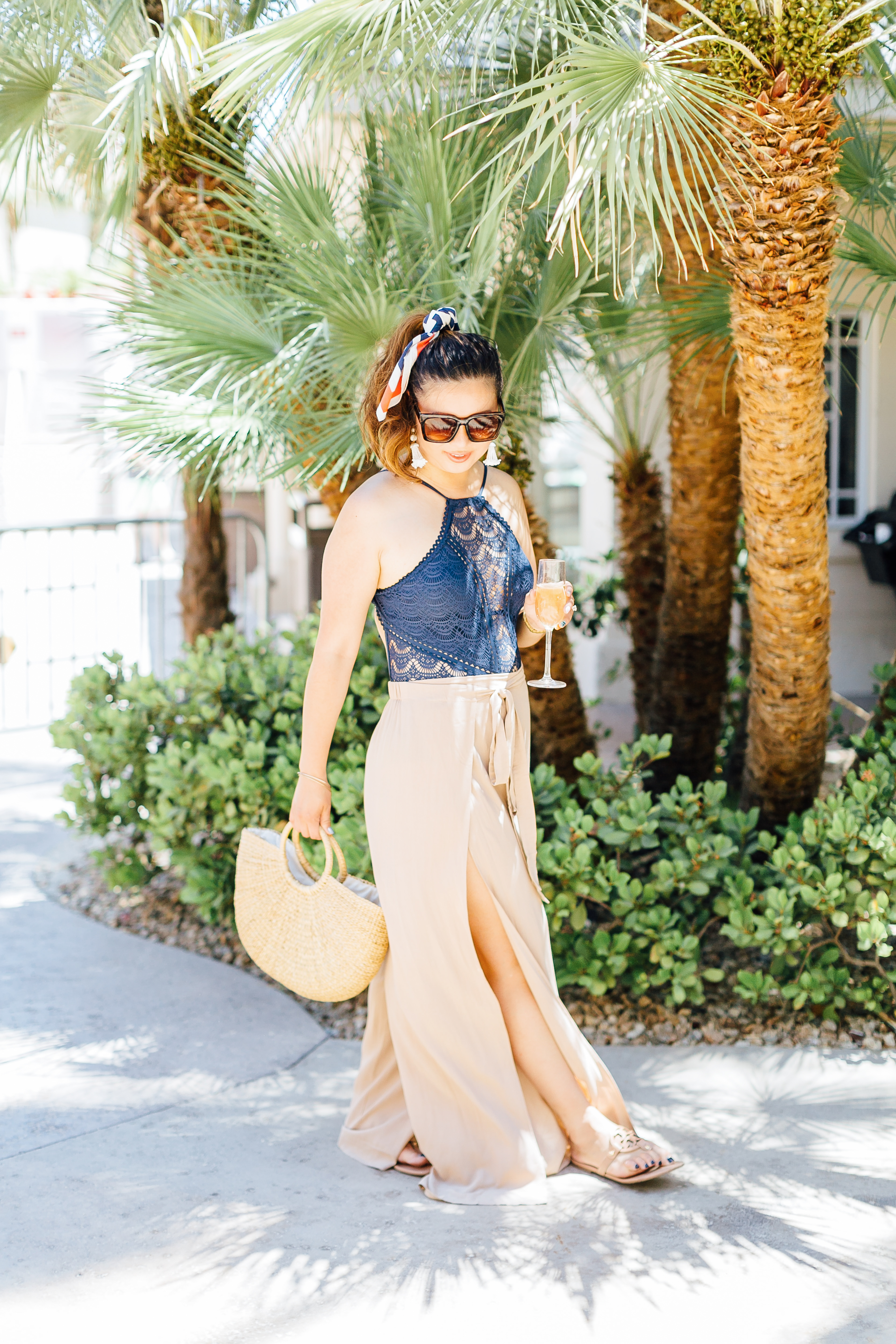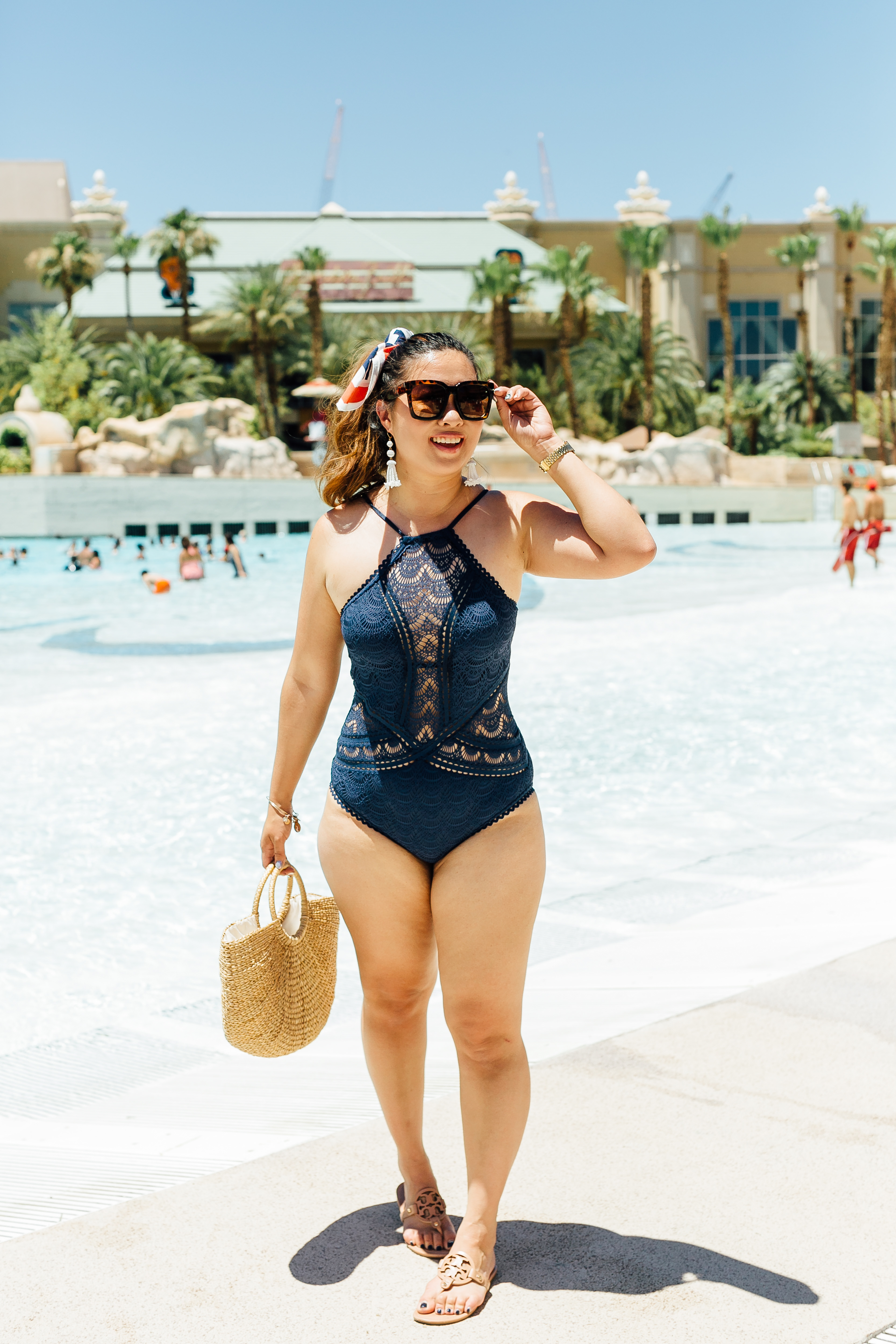 3. Book dinner reservations ahead of time! We had dinner on Thursday night at Libertine Social in Mandalay Bay and I have to say it was one of the best meals I've had in a very long time!! From the corn dish inside an egg, cheese board to the meat to the amazing drinks, I will definitely be back!! There are really SO many restaurant options in Las Vegas, I'd pretty much decide where you want to go by location and the type of food you are looking for!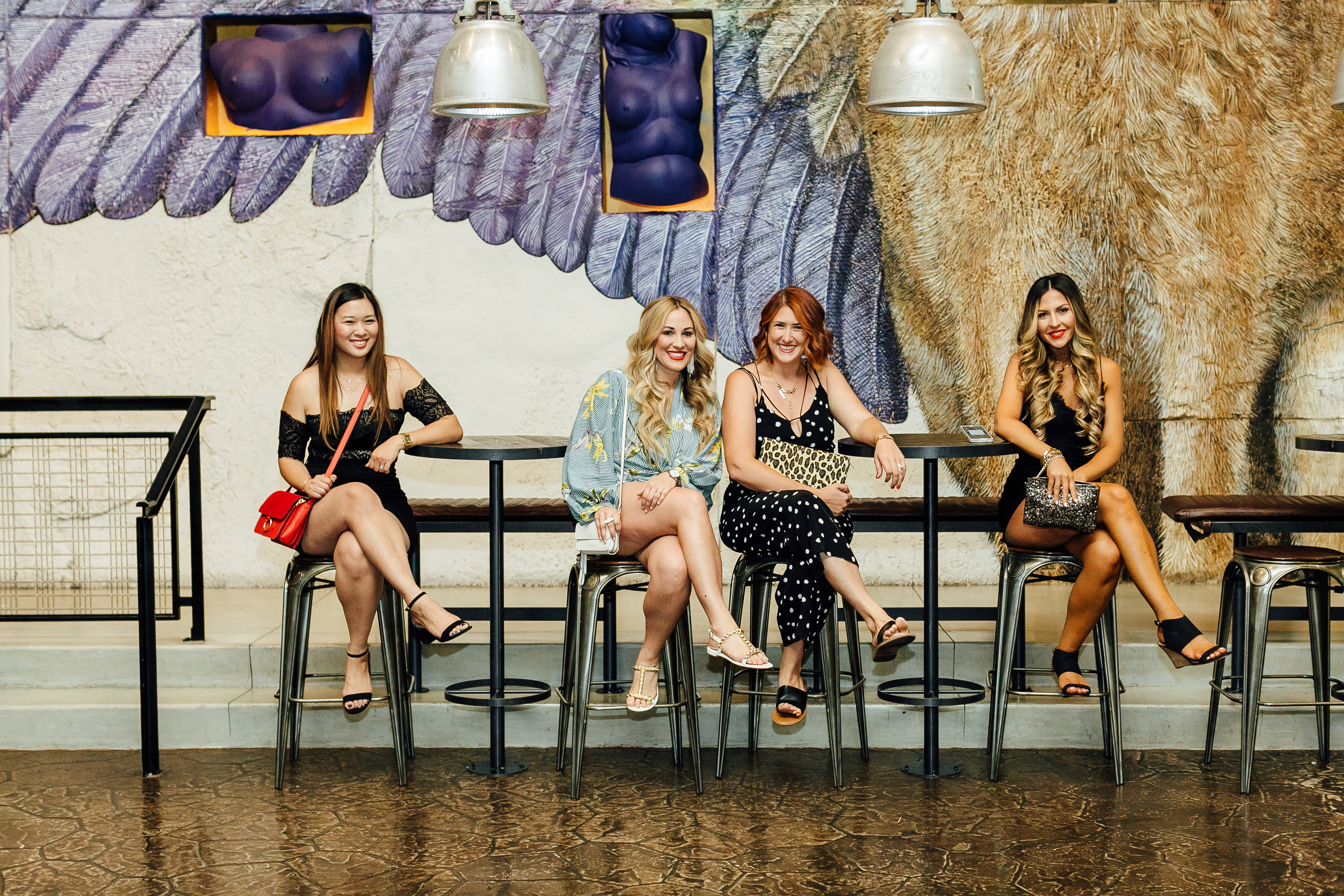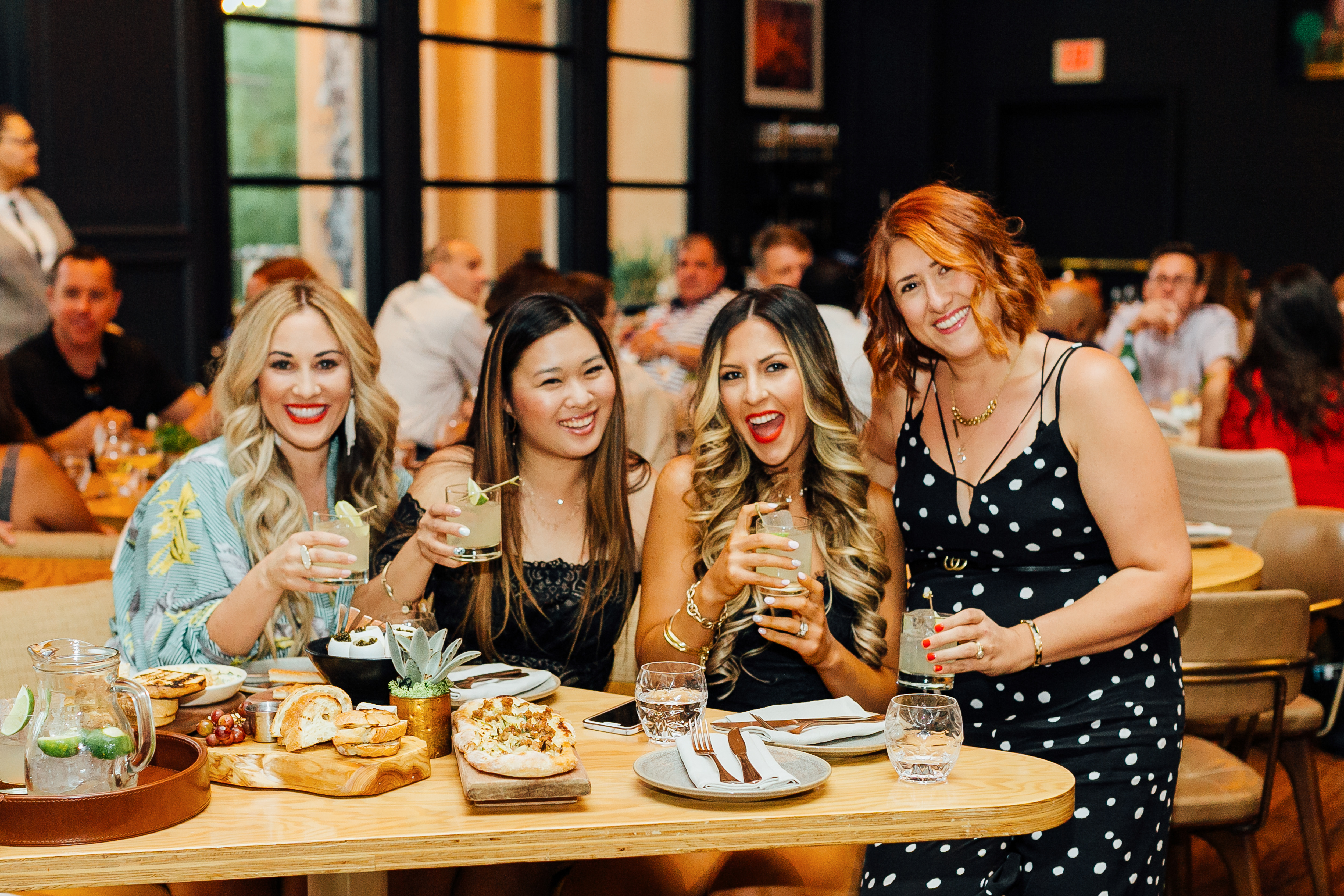 4. Get tickets to a show! There are SO many options out there! From Michael Jackson One By Cirque Du Soleil to "O' By Cirque Du Soleil, from magic to concerts to performances, there's just way too many to choose from but I would definitely recommend going to see one while you are there!
5. Get on the guest list for at a club. We were able to get on a list to Hakkasan Nightclub because we knew a friend of a friend. But a lot of times while you are there, club promoters will walk around and invite you to their clubs. I have to say, being a group of girls gets you into places for free or a lot faster than if you had a guy with you.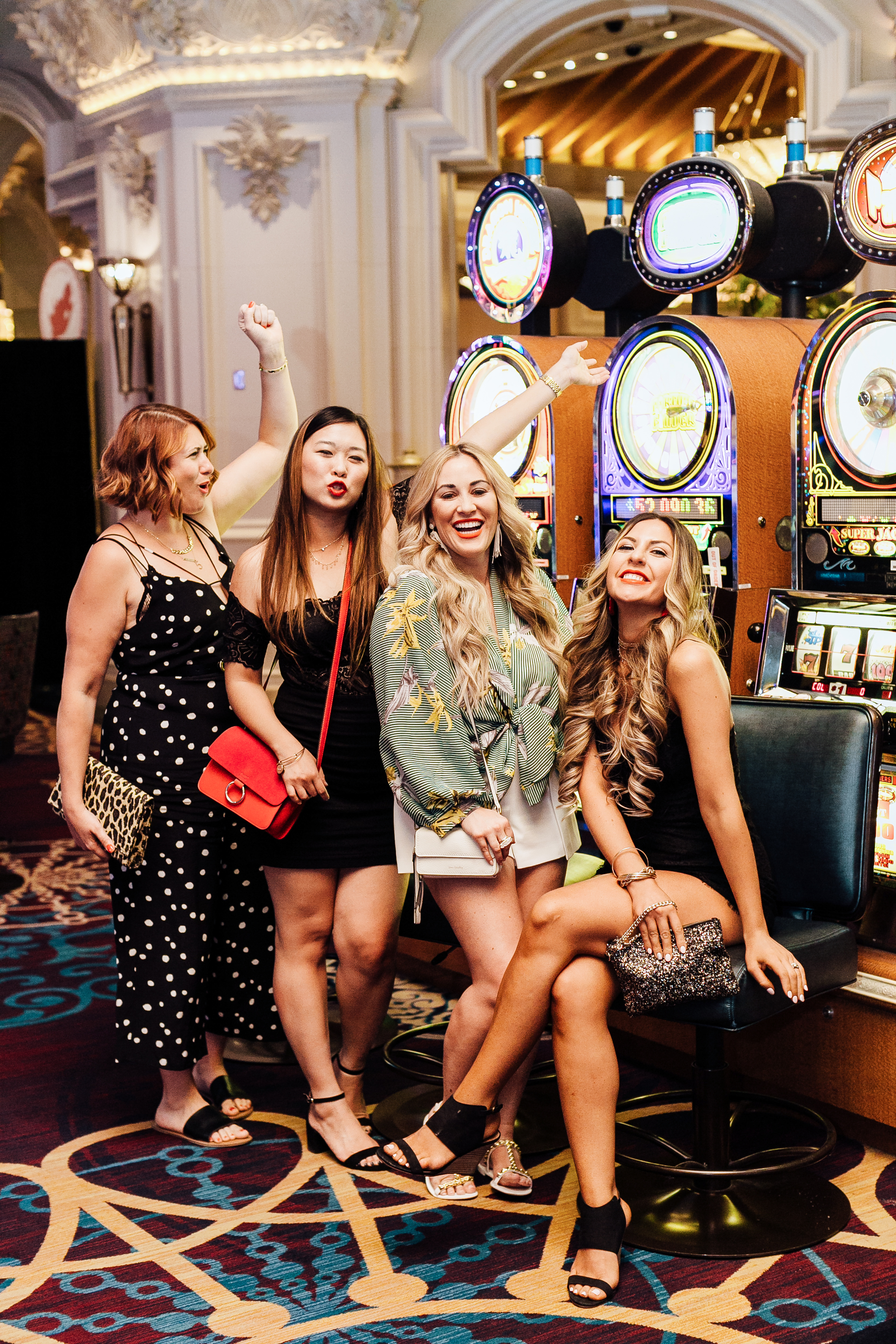 6. Save time for shopping and strolling the strip! Unfortunately, this is the one thing we didn't get to do, and that's surprising since most of us are fashion bloggers haha! But Las Vegas has TONS of really great shopping at all of our favorite big brand stores, designer stores, and more! Also, just taking a walk around the strip is always nice just to take it all in.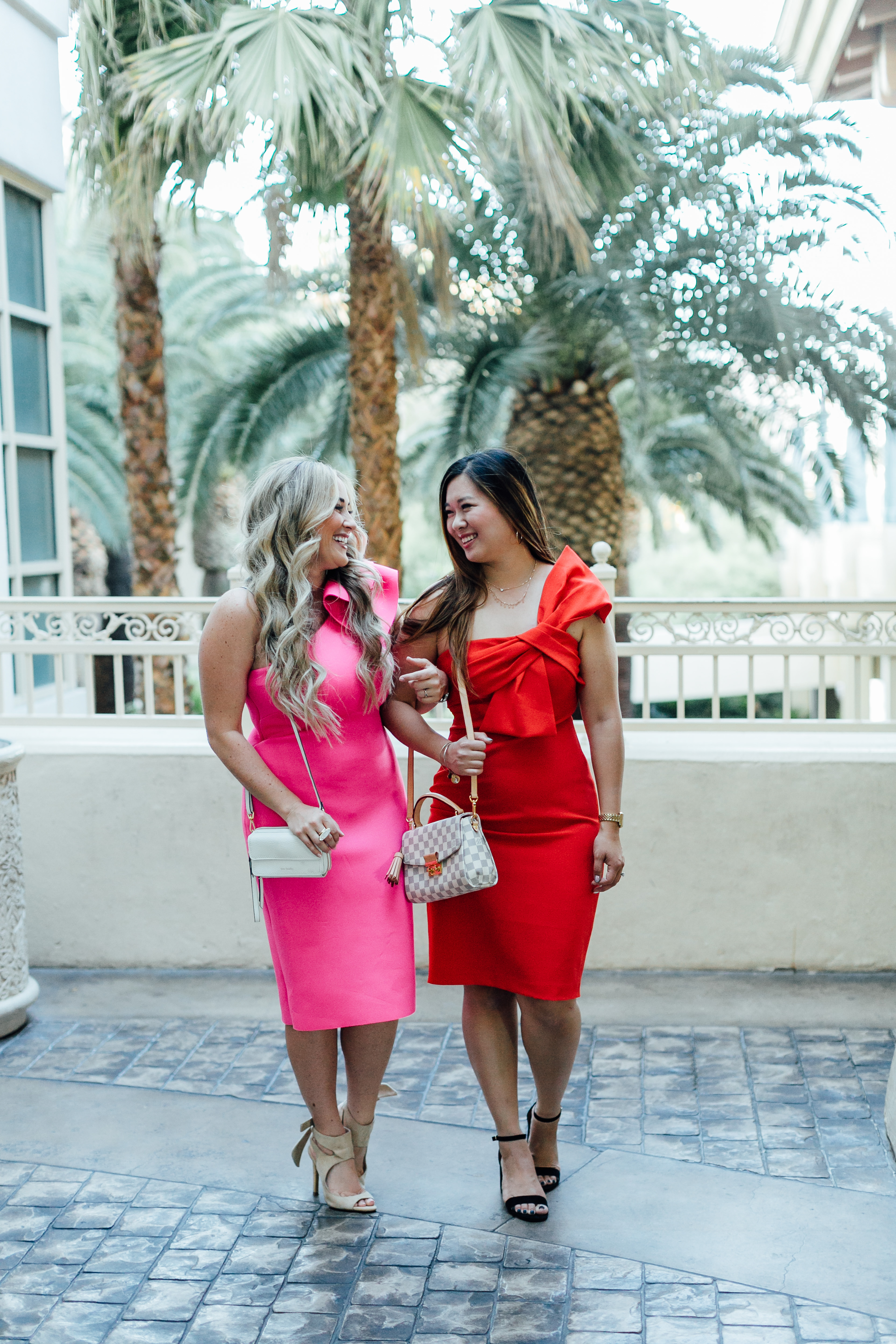 7. Pack a variety of outfits… from day outfits, to swim outfits, or going out outfits, you need it all!
Here are all the things that I have packed for a June girls trip to Vegas! I probably only wore about half of these things, but wanted to share these outfit ideas in case you are starting to pack for your trip too! Most of the above outfit details can be found below!
Swimwear Looks
Daytime Looks
Going Out / Nighttime Looks
Loungewear / PJS
Intimates / Shapewear
Shoes
Bags
Sunglasses
A Vegas girls trip probably needs to be an annual thing in my book! It's really a time to eat, relax, work on your time, enjoy shows, shop your heart out, and just have a good time!! Thank you to Mary Kate Steele for capturing these photos for us!