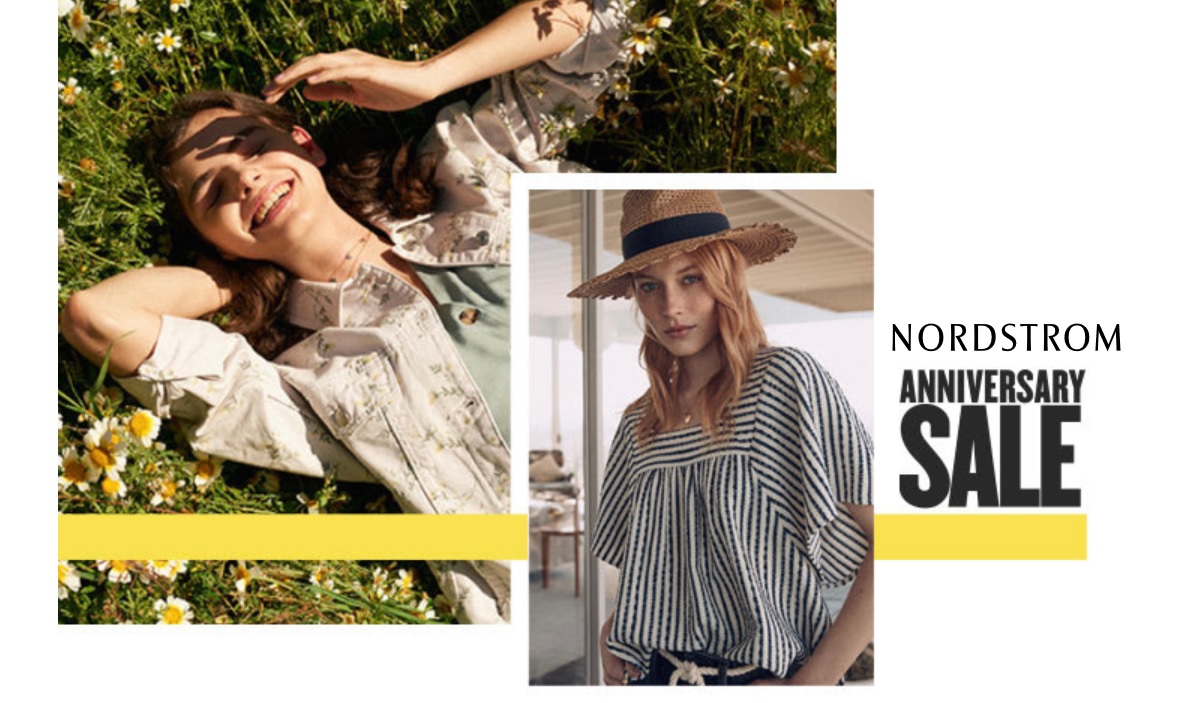 Save the date for THE biggest sale of the year! If you don't already have it marked on your calendar, do so now for the Nordstrom Anniversary Sale! It's a great time to stock up on clothes for the whole family!
You can't go into a sale like this without a game plan and hopefully these tips will prepare you for the Nordstrom Anniversary Sale.
Knowing the dates for when the sale starts. Keep these marked on your calendar.
July 12th, 2018 at 12:01 AM Pacific – Early access begins (This is ONLY for cardholders)
July 19th, 2018 at 11:59 PM Pacific – LAST day of early access
July 20th, 2018 at 12:01 AM Pacific – Public access begins
August 5th, 2018 at 11:59 PM Pacific – Sale ends!
Sign up for a Nordstrom card so you can have early access to the Nordstrom Anniversary Sale! I can't stress enough how fast the popular items will go! As a card member, you will earn 2 points for every $1 you spend and there are benefits for each level you reach. This year, Nordstrom has stepped it up a notch for those that sign up for a Nordstrom card. If you apply and are approved, you will receive a $40 Nordstrom Note towards your first purchase which you can use during the sale (this is DOUBLE what they offered last year which was a $20 Nordstrom Note)! If signing up for another credit card is not your thing, you can join their Nordstrom Rewards program. It's completely free and easy to sign up, and you will earn $20 for every 2,000 points you earn.
Buy now, return later! You don't want to risk having your favorite item sell out (and the top sellers WILL sell out quickly). Nordstrom always offers free returns so take advantage. If you see something in the sale that makes your heart skip a beat, make sure you add it to your cart and check out immediately! Even if you were planning to shop the sale in person, you can order for store pickup and browse the store for other great deals once you're there knowing you've secured what you really wanted.
This sale is mainly going to be BRAND NEW just released items and you'll most likely see fall styles. It may seem kind of ridiculous to be looking at cardigans and booties when it's 100 degrees outside but it's a great time to stock up!! So with newer items, not many have had a chance to try it on yet so everyone will be unsure of sizing. One thing I recommend is to buy multiple sizes in an item you really love. Remember tip #3??? It's hard to say if the popular items will restock. In the past, items that were featured in the catalog is guaranteed to restocked. But there were items that were available during the early access that did not restock when public access began. I'm not a gambling type of gal, so I won't take my chances!
Persistence is KEY! I know I mentioned in tip #4 that restocking is such an uncertainity BUT you never know if something will restock so keep checking! You may score that pair of bootie that has been sold out in your size for days!
Here is as sampling of some of the items in the sale in 2017. There was a great variety of sweaters, cardigans, boots, jackets, jeans, dresses, purses and more!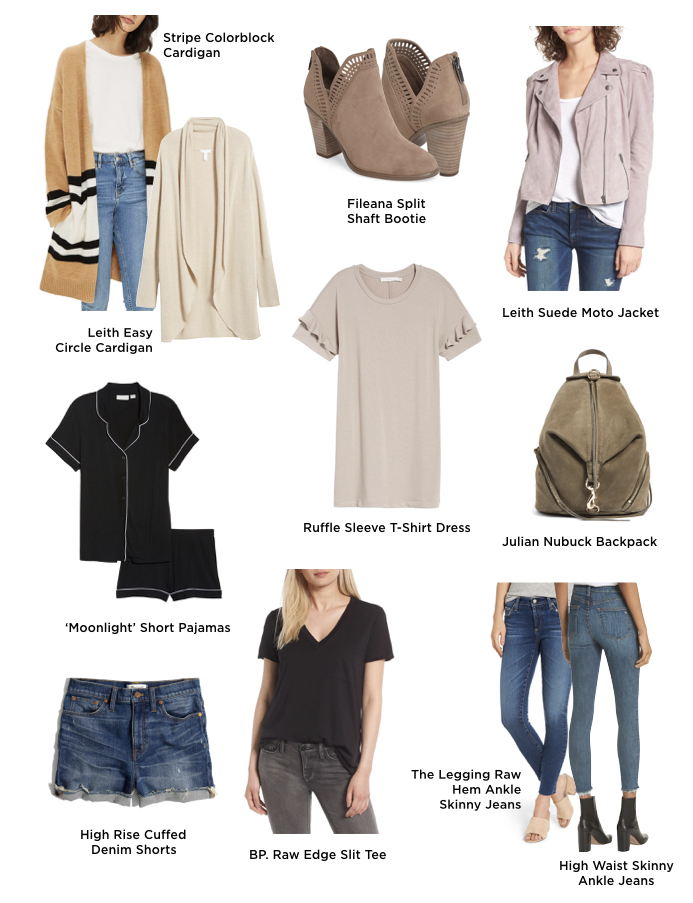 – Leith Easy Circle Cardigan
– AG The Legging Raw Hem Ankle Skinny Jeans
– Raw Edge Slit Tee
– Leith Suede Moto Jacket
– Stripe Colorblock Cardigan
– Fileana Split Shaft Bootie
– High Waist Skinny Ankle Jean
– 'Moonlight' Short Pajamas
– 'Perfectly Victorian' Minidress
– Julian Nubuck Backpack
– High Rise Cuffed Denim Shorts
I can't wait to share more about the sale as the day gets closer! Be sure to tune in to my Instagram posts and stories at @sandyalamode for try-ons and a sneak peek at the catalog!