This post is sponsored by Everywhere Agency on behalf of OshKosh B'gosh; however, all thoughts and opinions expressed are my own.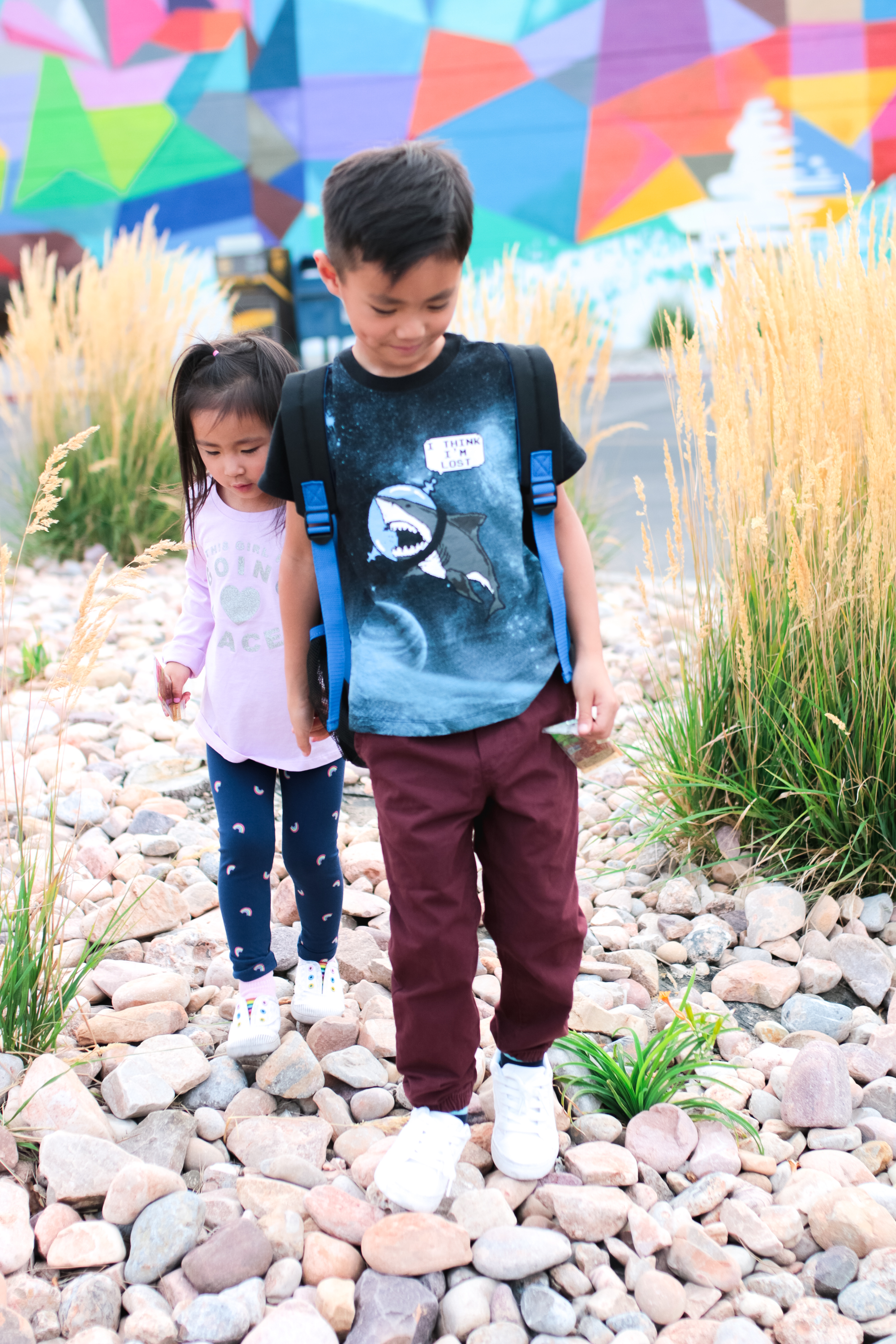 Austin is on his 3rd week of 1st grade at a new school and guess what!? He is loving it!! He loves it so much he said he wants to go until 10PM and on the weekends too, say what?! He is loving his teacher, new friends, new playground and all. The hardest part may be his Chinese immersion program but at least he understands at least half of what the teacher is saying, so he says!
Vivian on the other hand is still going to her daycare and while most of her friends are going to Pre-K, she will stay in the "threes" class until she turns 4 in a couple of weeks! The hardest part of her transition is not having her brother with her for breakfast and in the afternoon but at least her environment and friends can stay the same.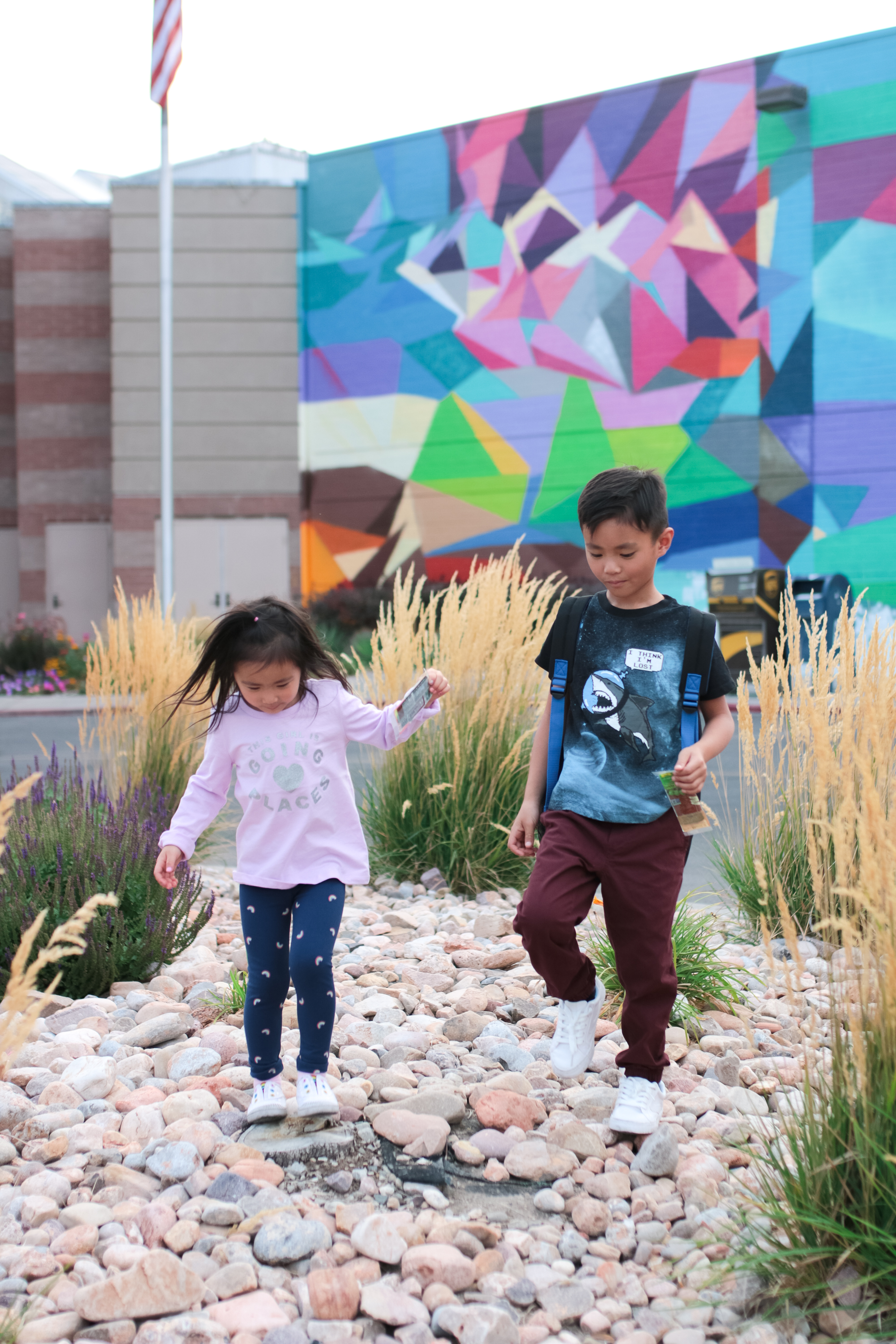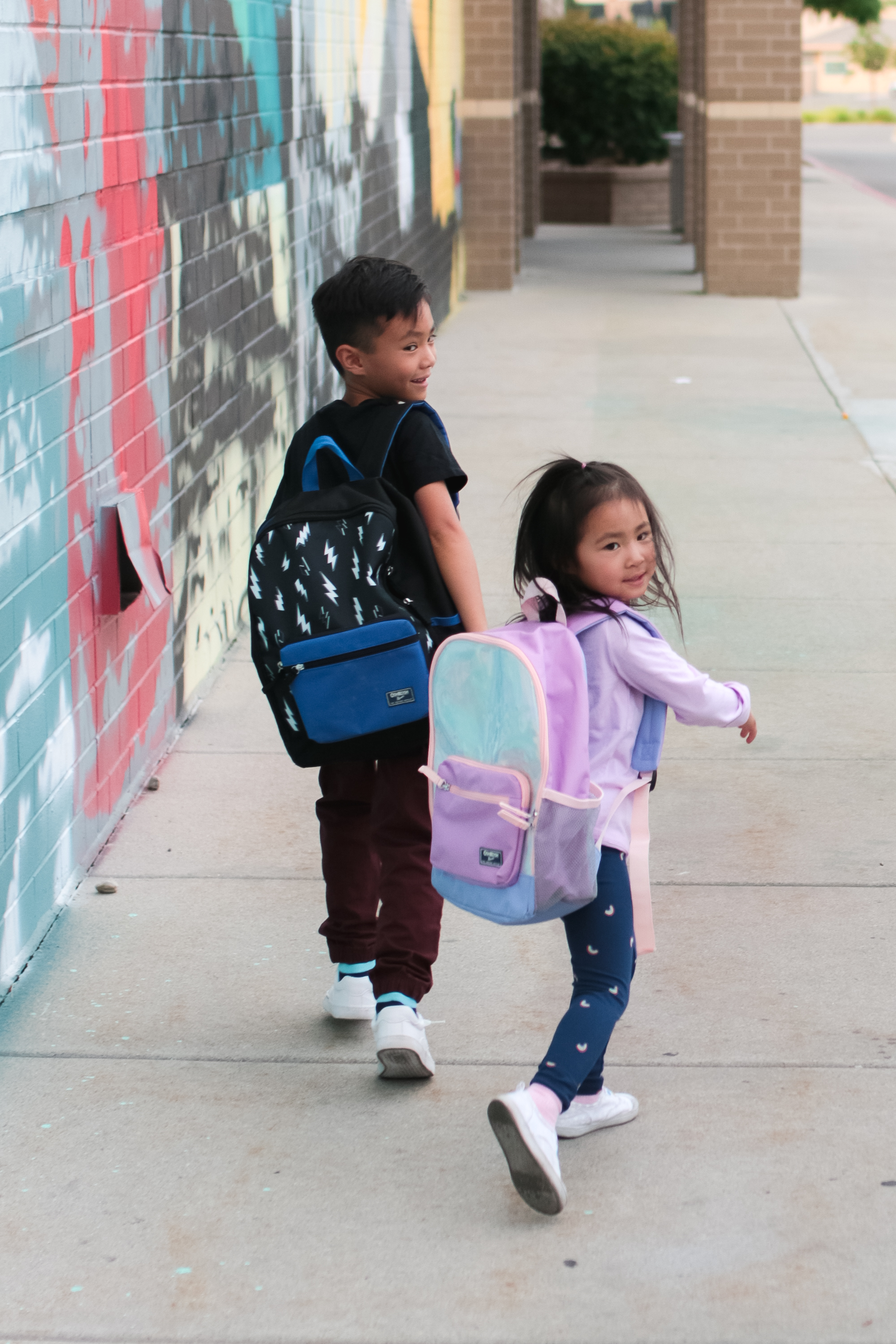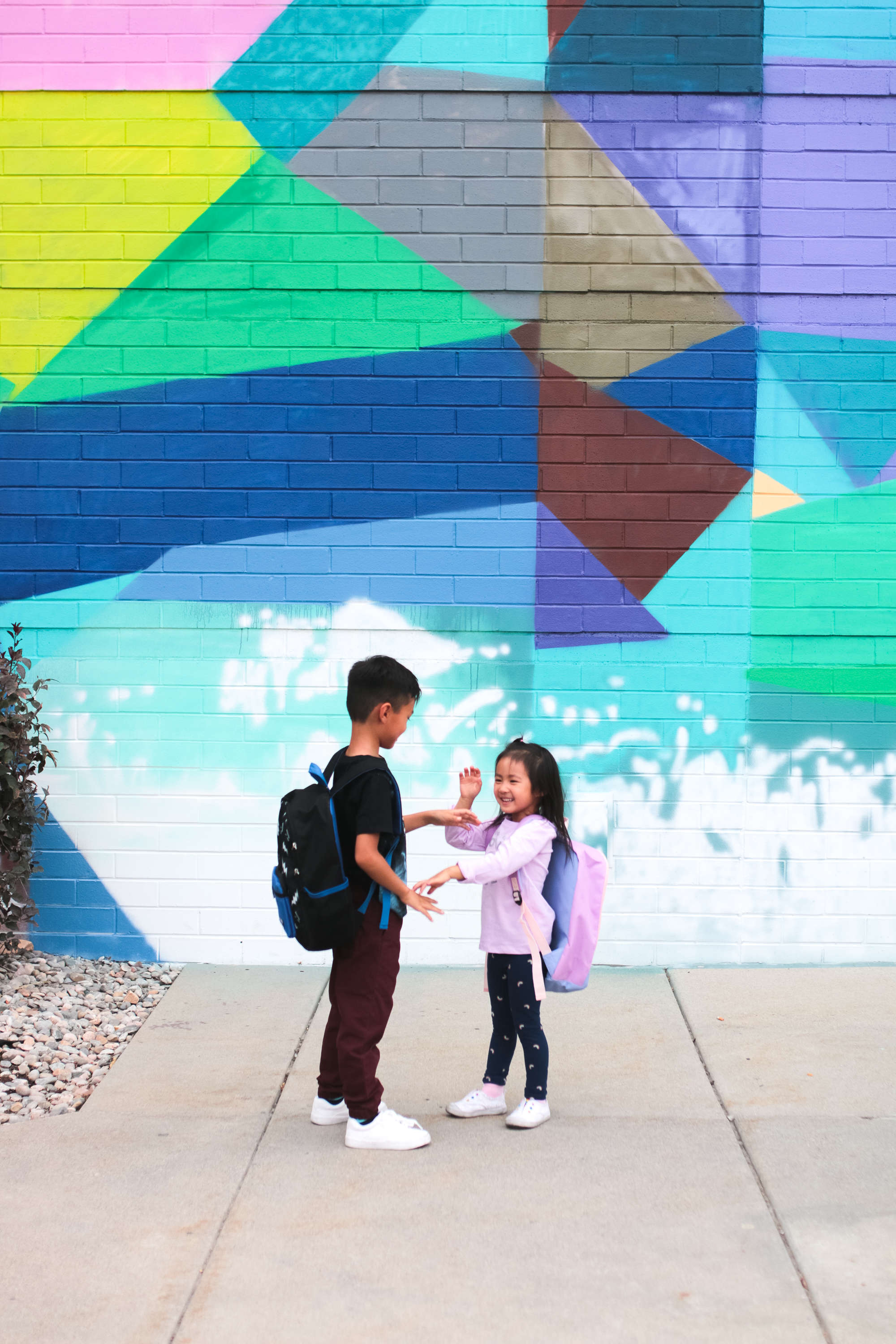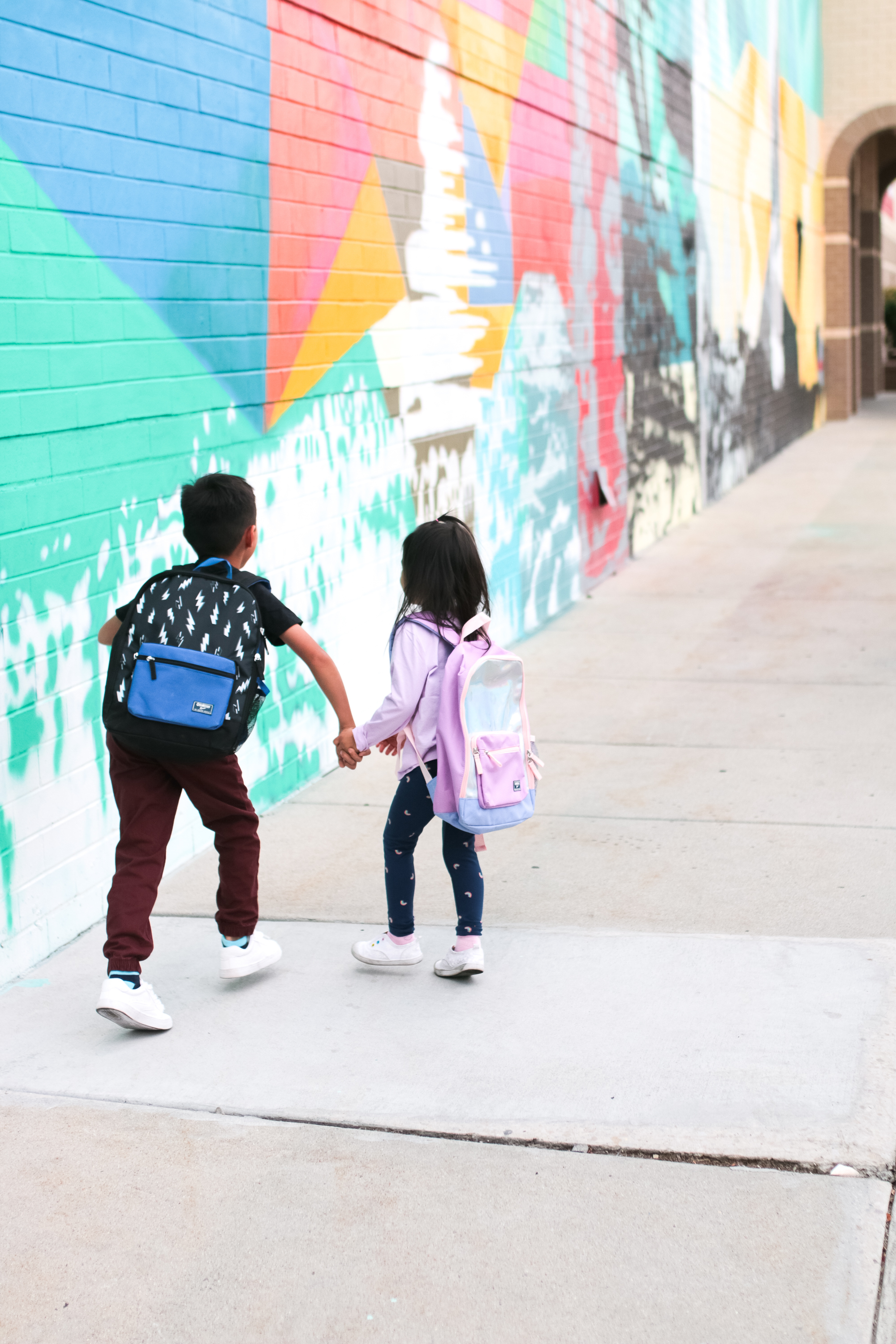 The kiddos clothing and backpacks are from OshKosh B'gosh, a kids fashion brand known for their kid appropriate clothing – keeping comfort and style at the forefront of their designs. This year, they're taking kids clothing one step further with their "Be Yourself" line which inspires kids to be unique and embrace their individuality. Vivian is OBSESSED with her rainbow leggings and shiny backpack in all her favorite colors! She is obsessed with "pink, purple, and rainbows" and her backpack is just that! The cool thing about Austin's shirt is that is is actually glow in the dark! He loves it so much sometimes he wears it for bedtime too. His favorite color is blue, so the hint of blue on his backpack really fits his own personal style (while sticking to the style I like for my kids to wear too)! 😉
From now until 9/8, OshKosh B'gosh is running a Back To School sweeps where you can share your favorite first day of school outfit with OshKosh B'gosh on social until 9/8! All you have to do is tag your photo with #firstdaysweepstakes to win school supplies for your schools/classrooms! There will be 1 grand prize winner ($10K in school supplies and $500 OshKosh B'gosh gift card) and 10 runner up prize winners ($1K in school supplies and $100 OshKosh B'gosh gift card). Also – they are running some awesome Labor Day week sales, so make sure to check out their site for the details! Make sure to check out their Store Locator to find your nearest store too!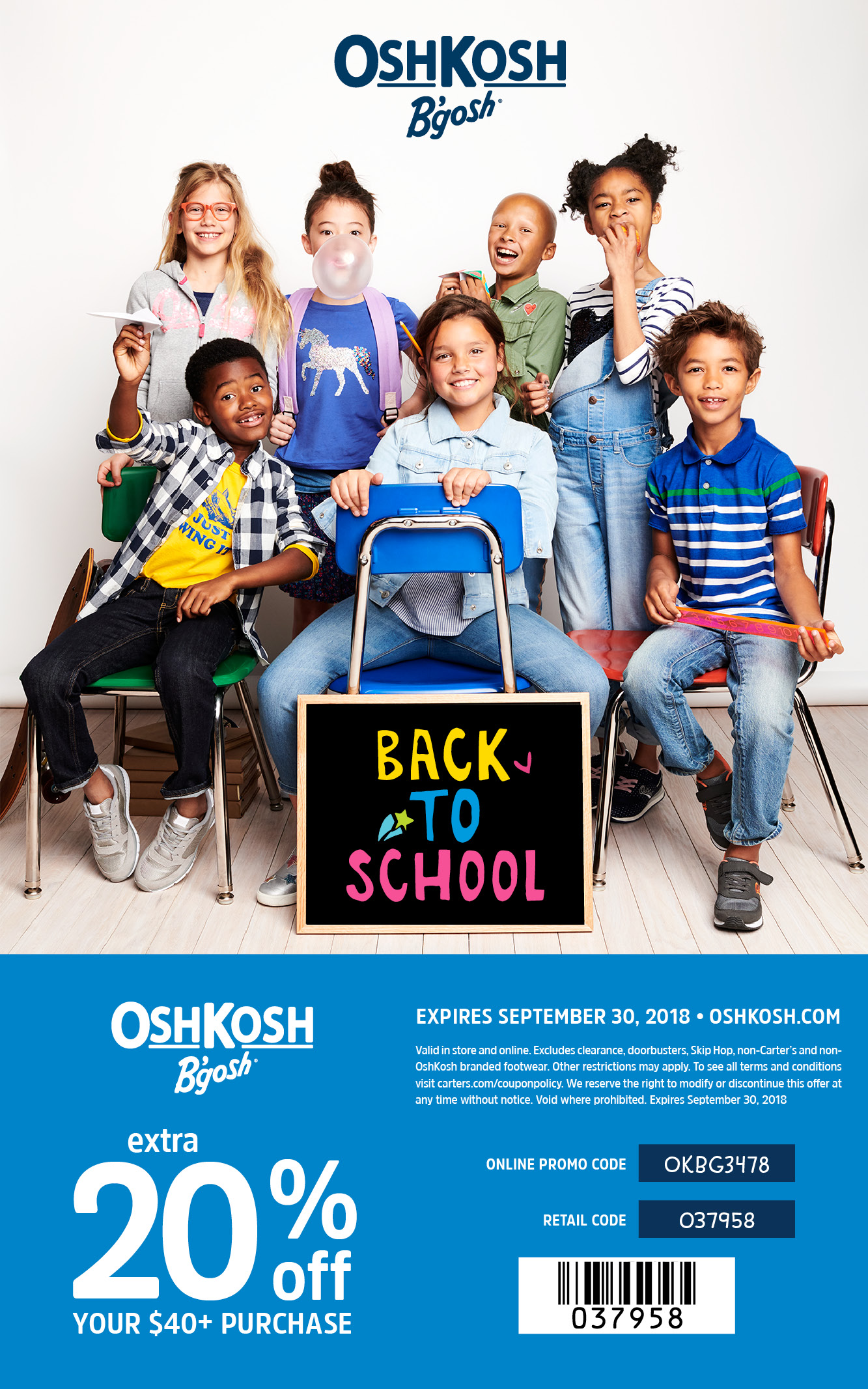 Lastly, just for you guys, you can use Coupon Code: Retail Code: 037958. Online Code: OKBG3478 for an extra 20% off your $40+ purchase in stores and online, valid through September 30, 2018!