This post is brought to you by Abercrombie Kids. While this was a sponsored opportunity, all content and opinions expressed here are my own.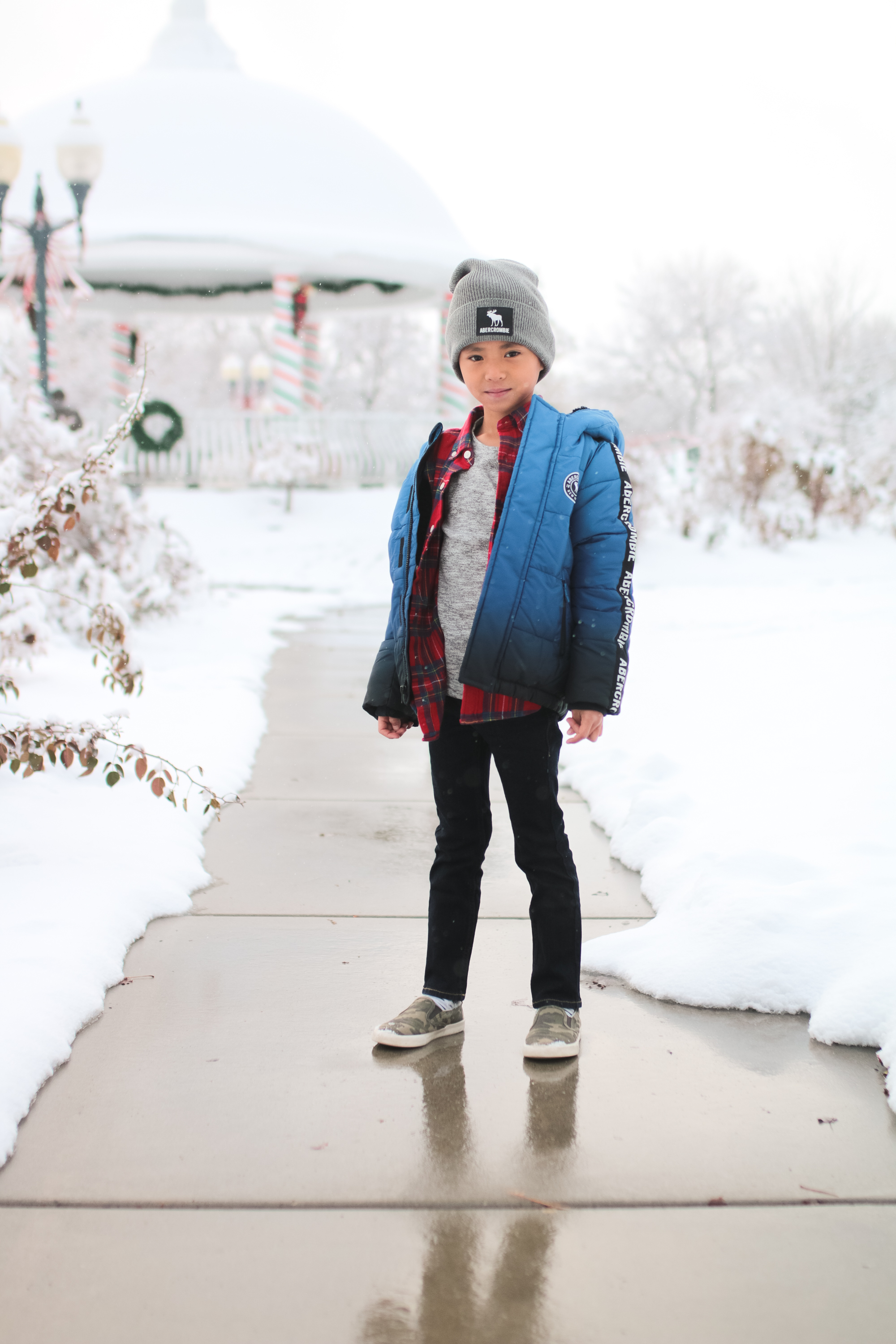 The holiday season is upon us and so is the snow! We've recently arrived back home from two family vacations in warm locations and the cold has been a rude awakening. I've been doing a little shopping here and there for the kids, for some warmer clothes and holiday looks, but one thing that Austin needed was a good winter coat. I checked out the Abercrombie Kids website and found that they had a lot of great outerwear options, as well as plaids for the holidays and a variety of jeans to carry them through the cold winter months. They also have deals like 30% off select styles for a limited time, where his jeans, flannel and shirt are all included! Austin's whole outfit (minus shoes) is from Abercrombie Kids. They also have some adorable girl's clothes, but Vivian isn't big enough just yet.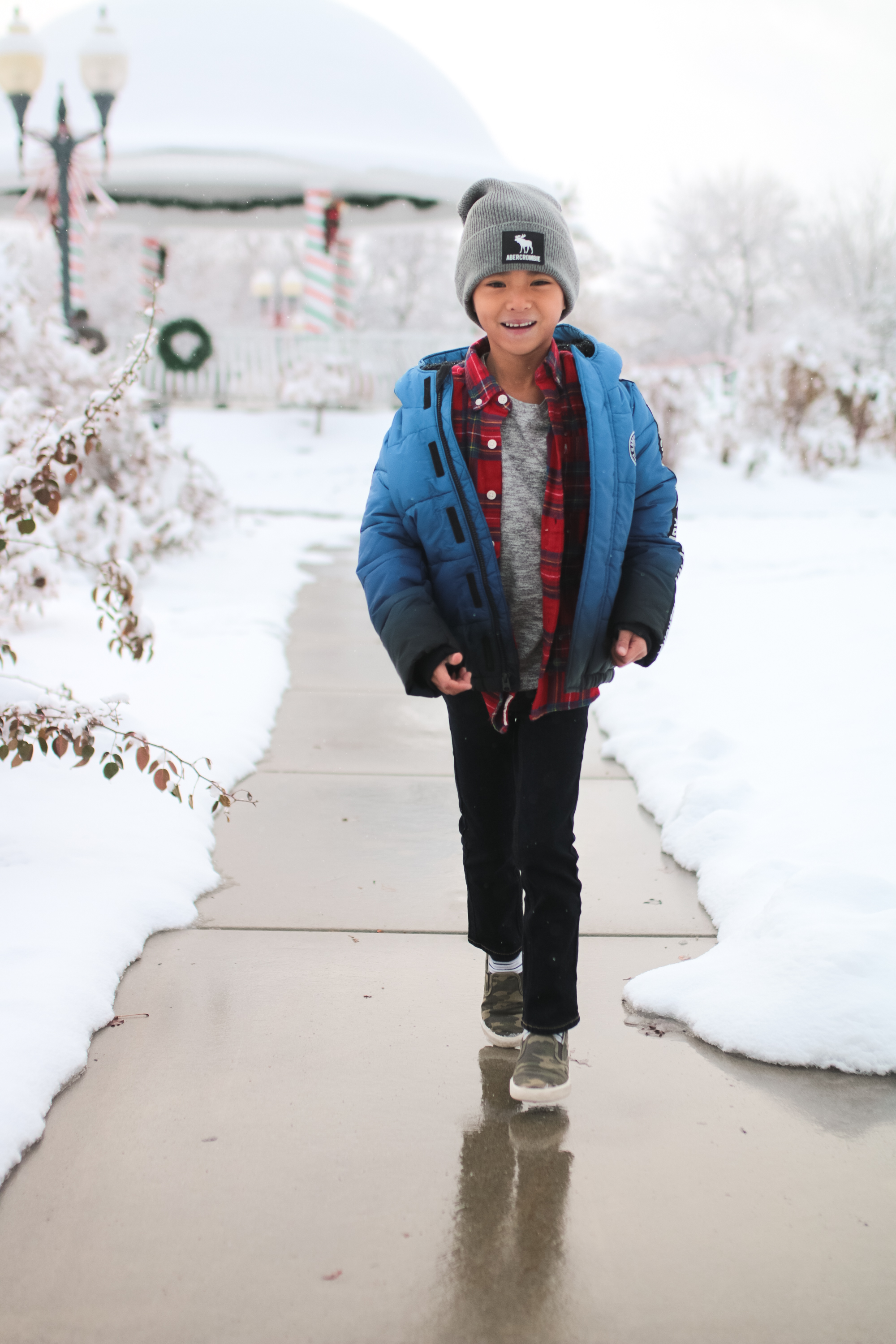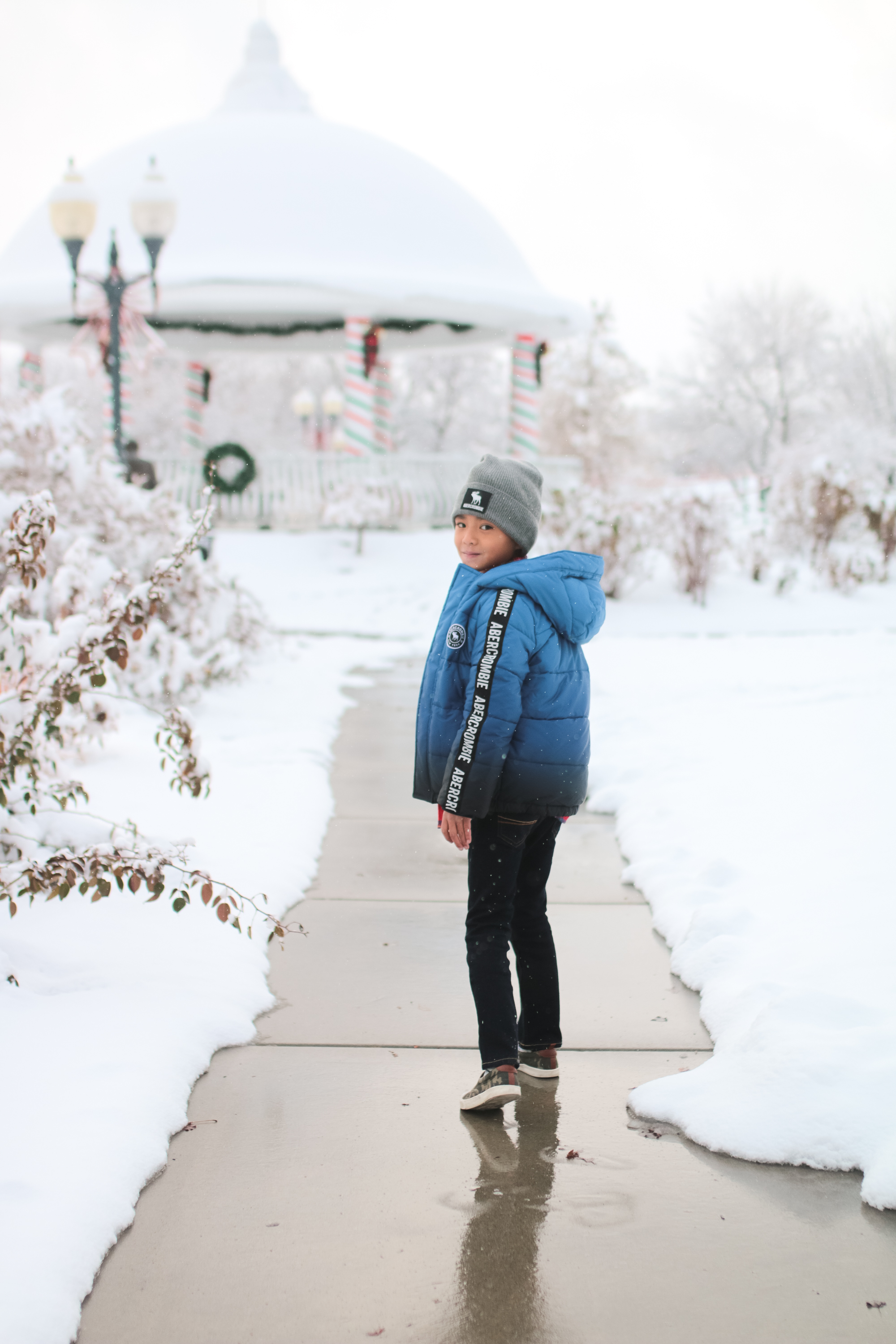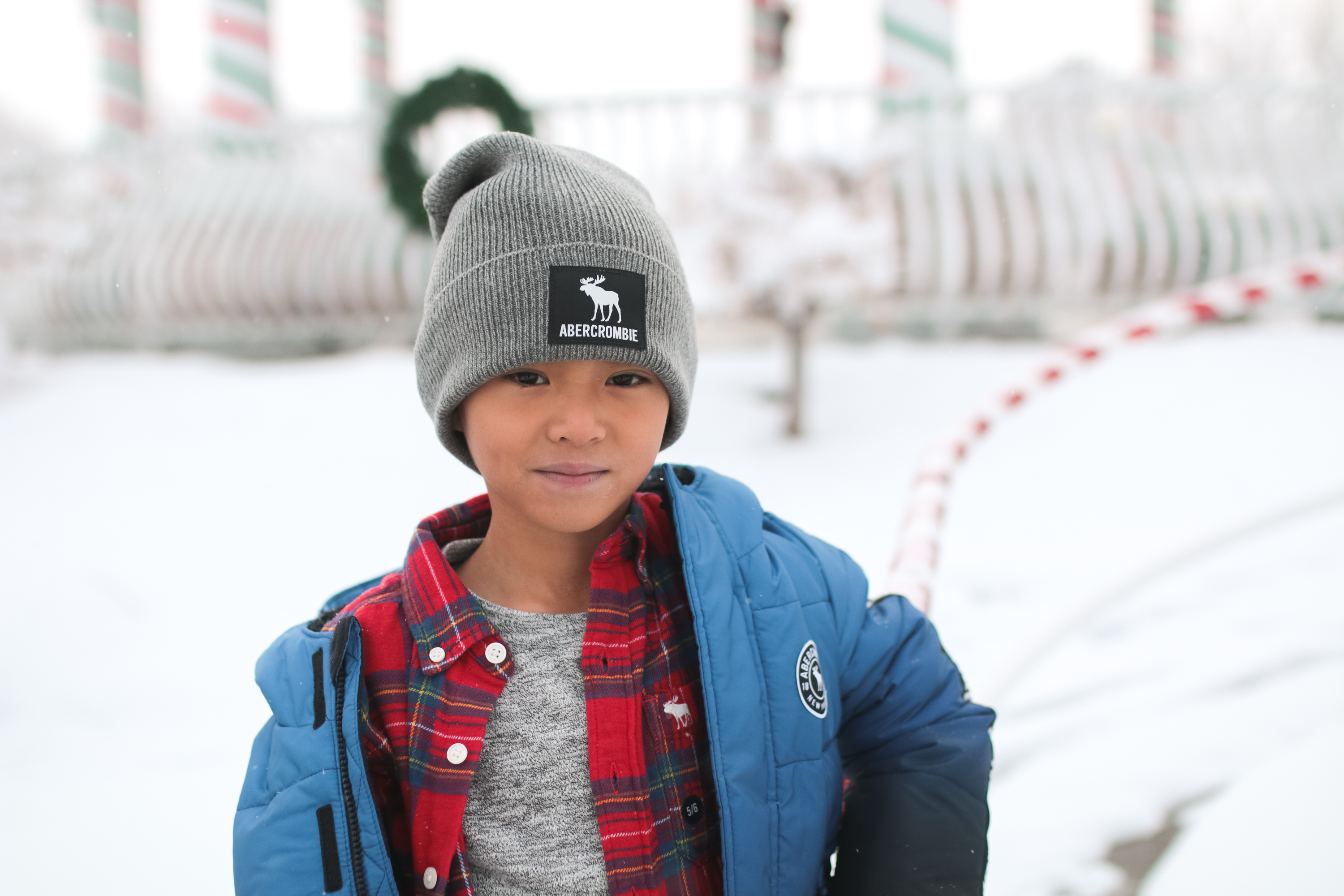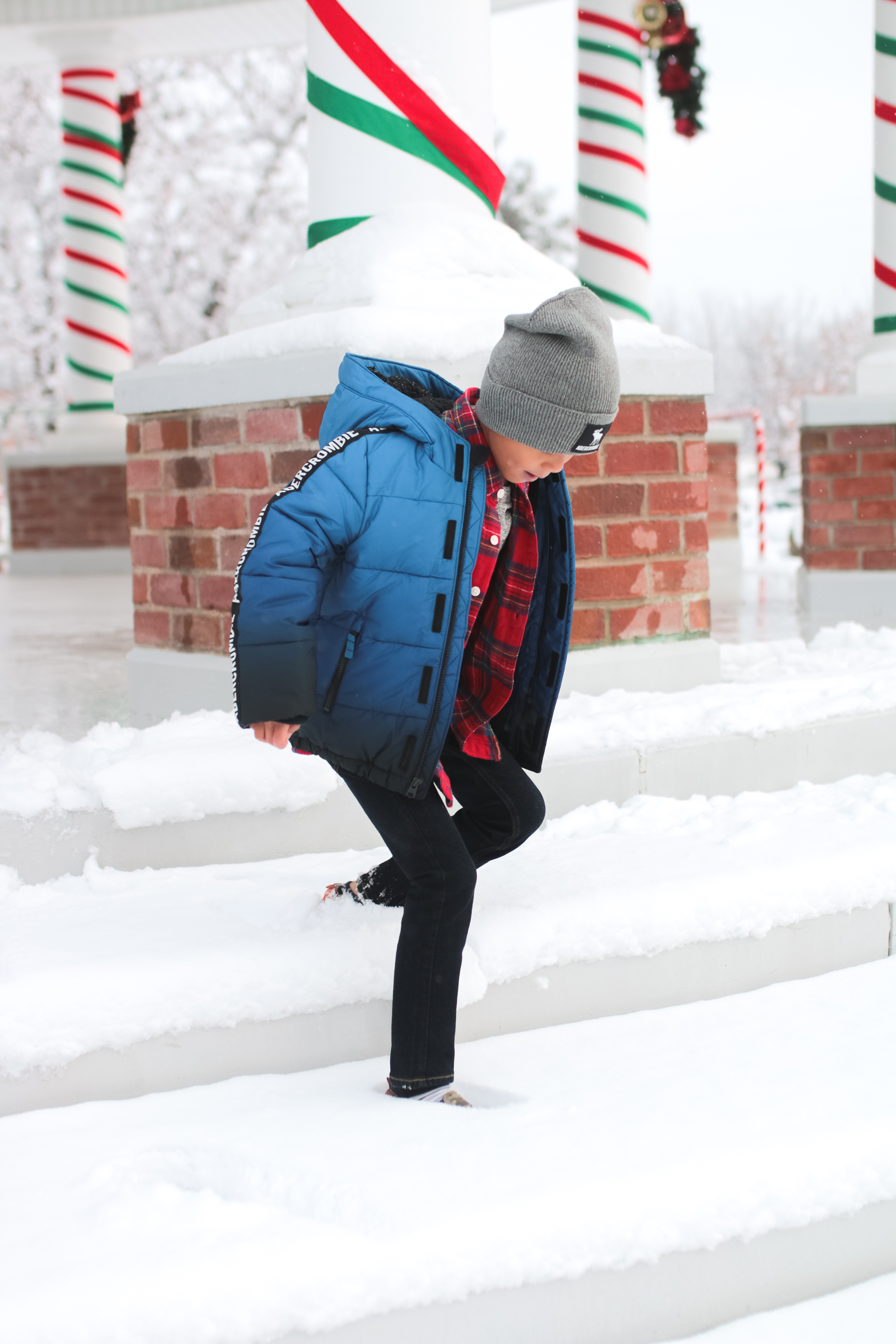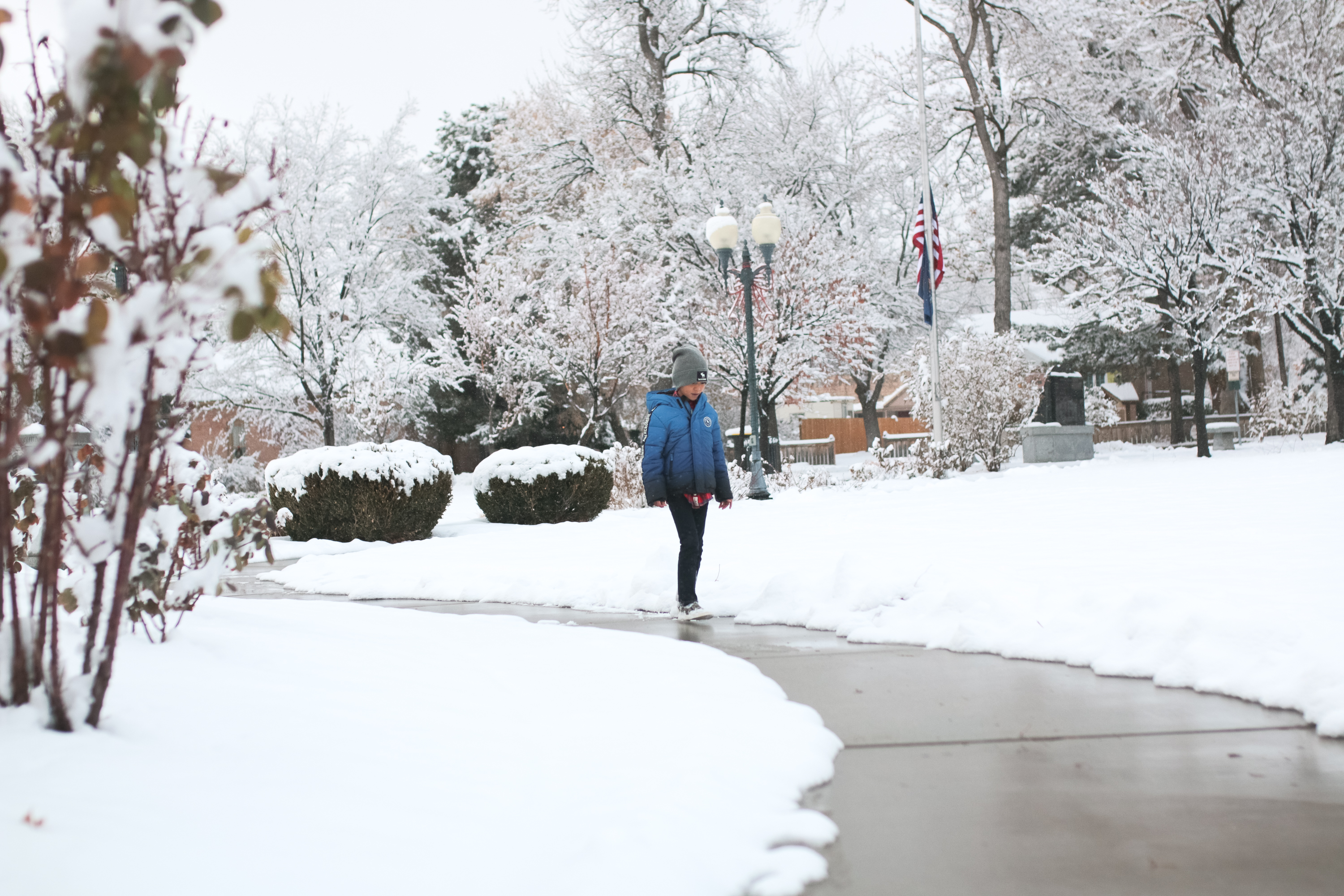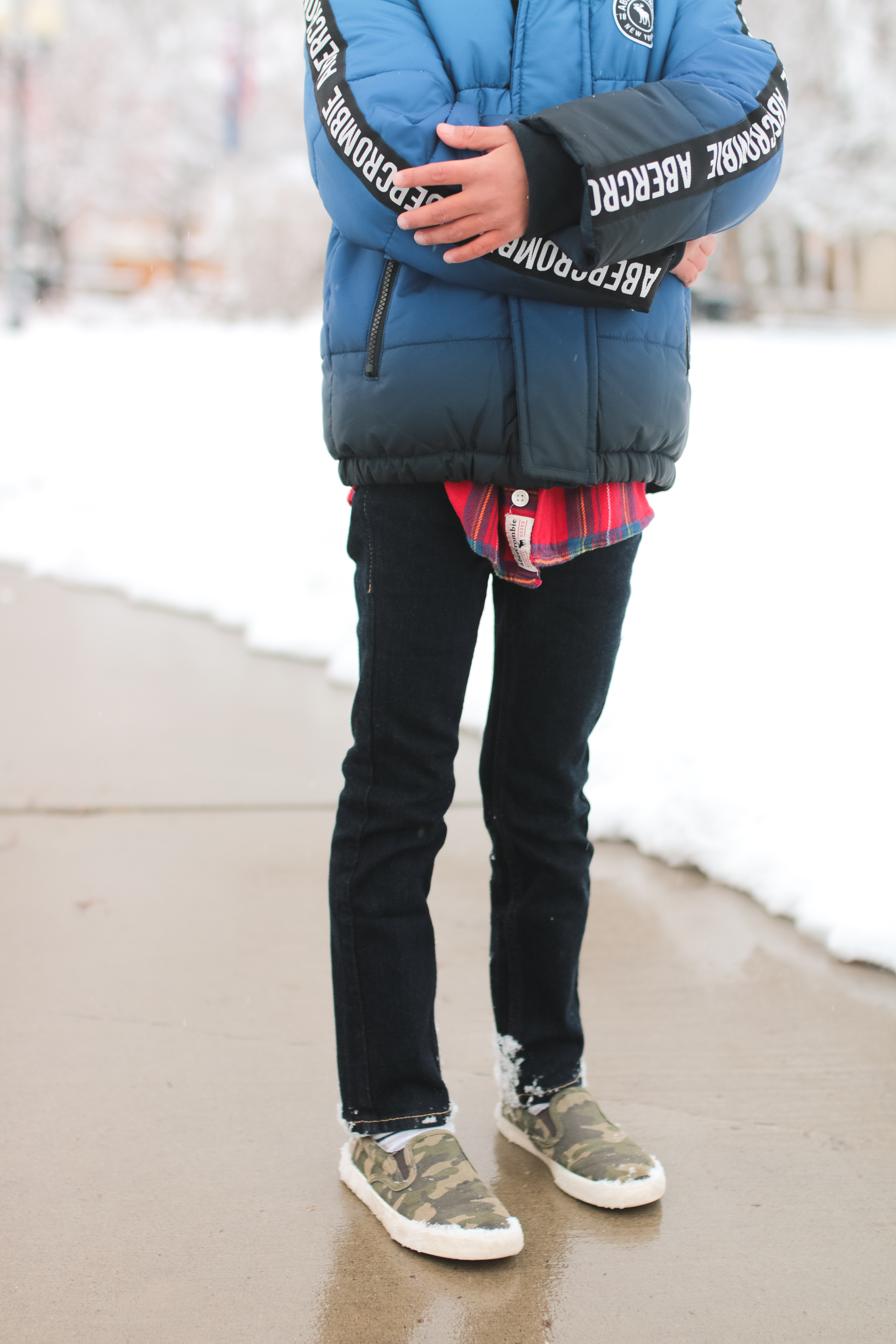 Austin's outfit:
Sweater Knit Crew | Long Sleeve Flannel Shirt | A&F Essential Puffer Jacket | Logo Beanie | Skinny Jeans
Austin is wearing the a&f essential puffer jacket that comes in a bunch of colors! I was debating between the green camo one and this blue ombre one for Austin but landed on the blue ombre since I like the way it looked and thought it was a little more unique. Austin is 6, going on 7 at the end of December, but I kept him in a size 5/6 for everything because I thought the 7/8 would be too big. I think the 5/6 is a great fit for him for everything. Now I can rest easy that he can be bundled up while out at school recess!