This post is sponsored by lululemon and Shopping Links, but all opinions expressed are 100% my own.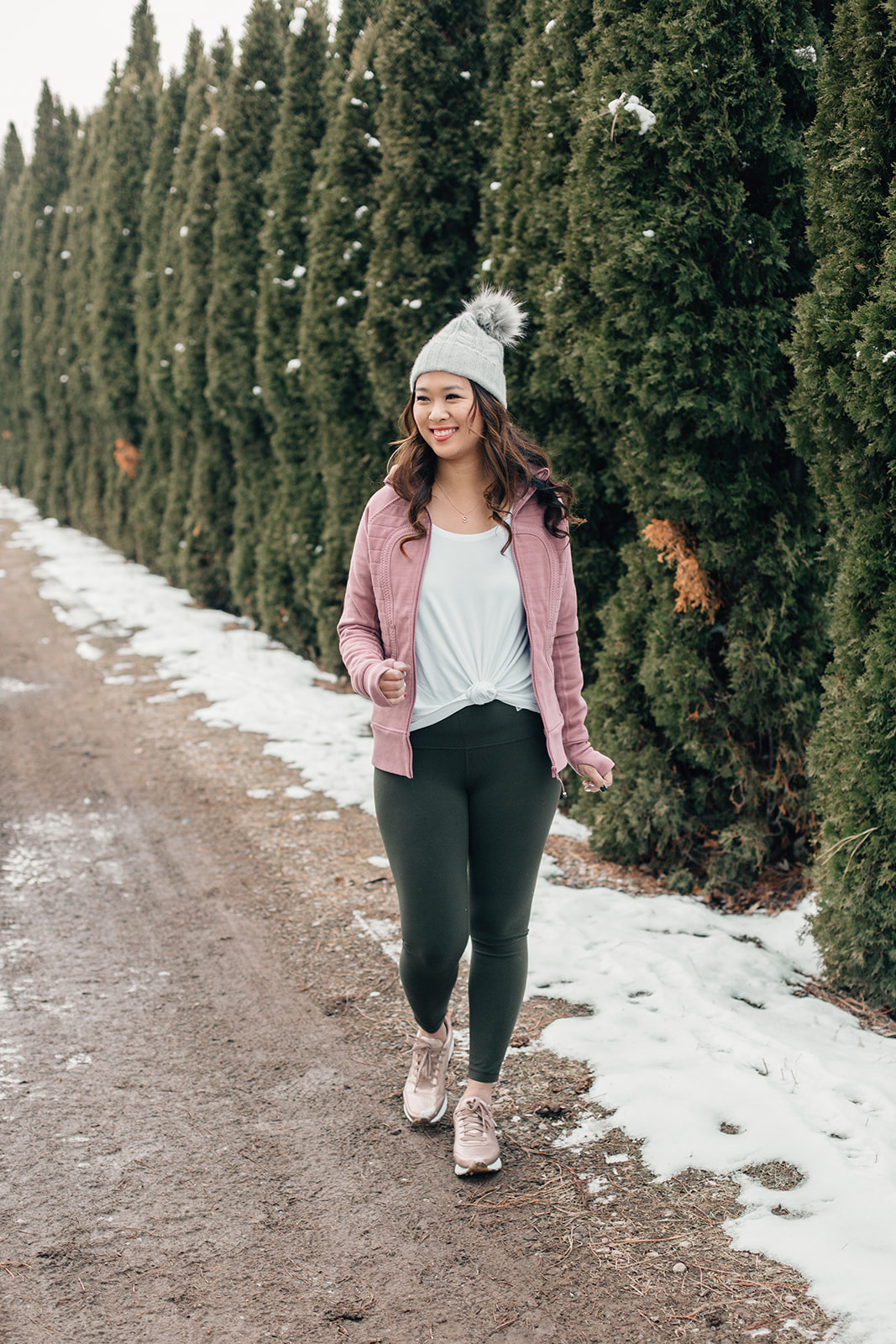 You will never believe this, but after 30 something years, I have finally tried on lululemon and finally get what the craze is all about. I've heard my friends who are super into working out rave about it, I know moms that are absolutely obsessed with their leggings and jackets just for everyday wear say they own too many pieces to count on one hand. For me, I am all about those leggings and that's usually for running errands. I don't have a super regular workout routine besides chasing my kids around and the occasional after dinner walk around the neighborhood (currently to look at people's Christmas lights)! So because I am a lover of trying things on, I gifted myself a few pieces that I loved from lululemon Women's collection that I have heard about and put them to the test!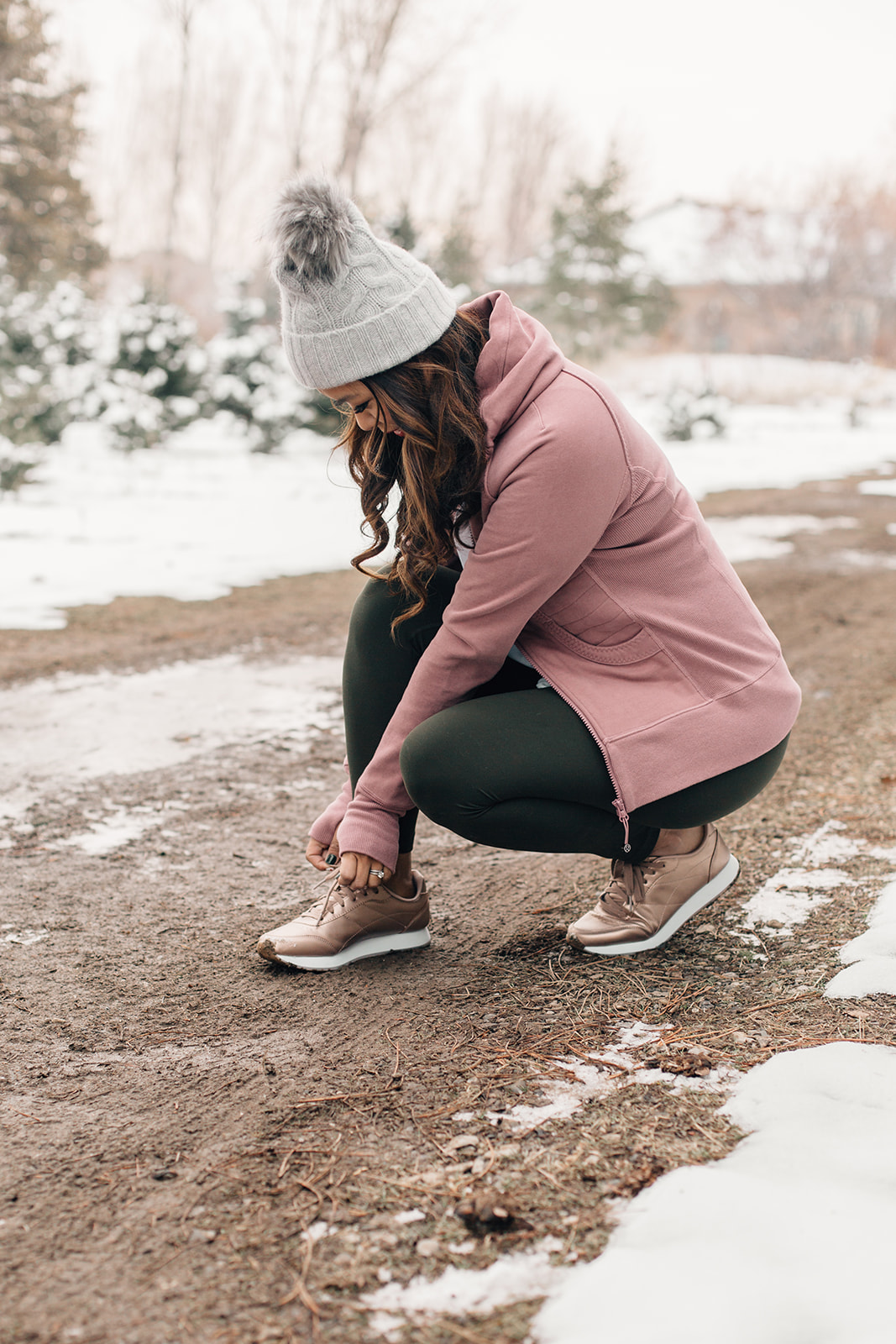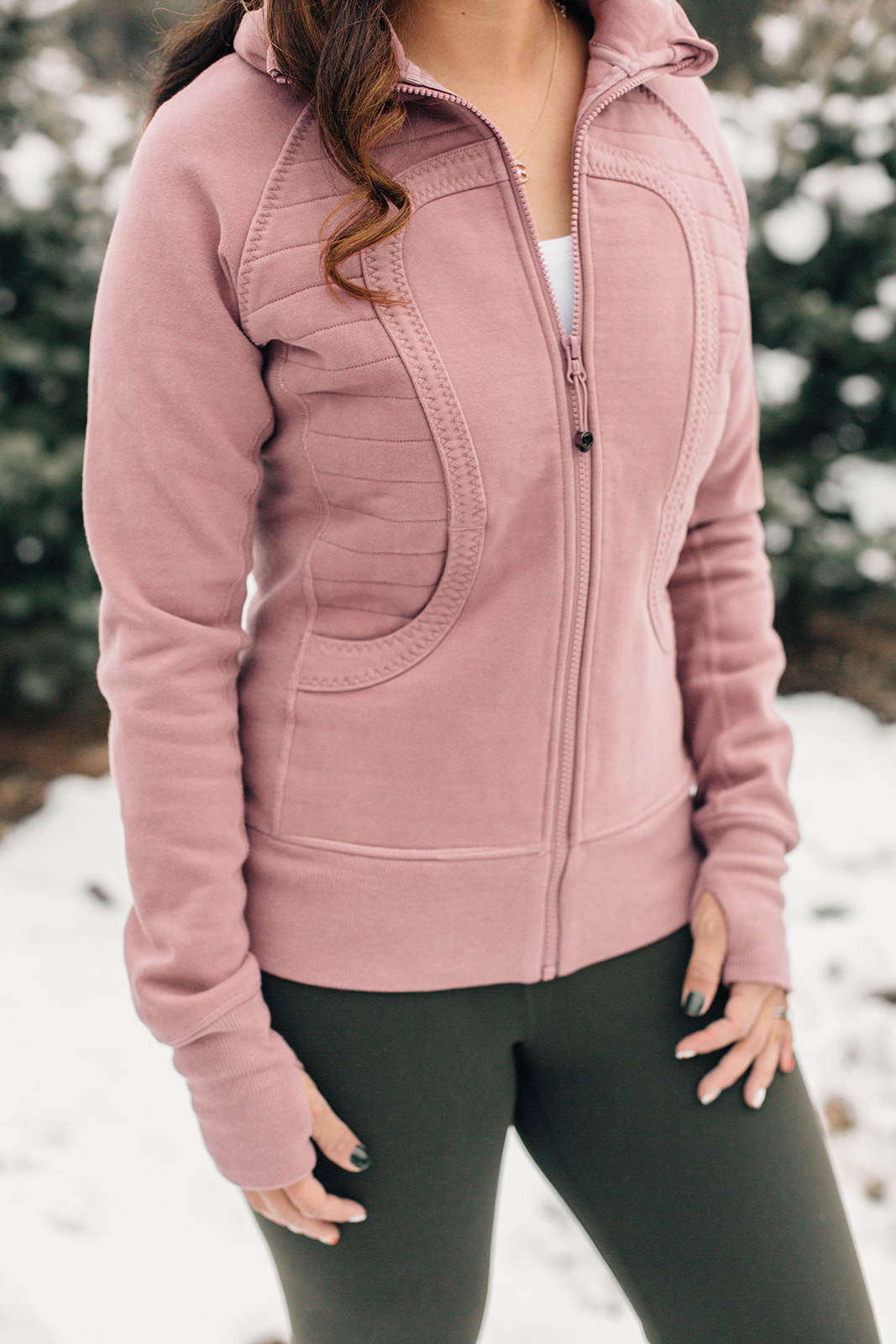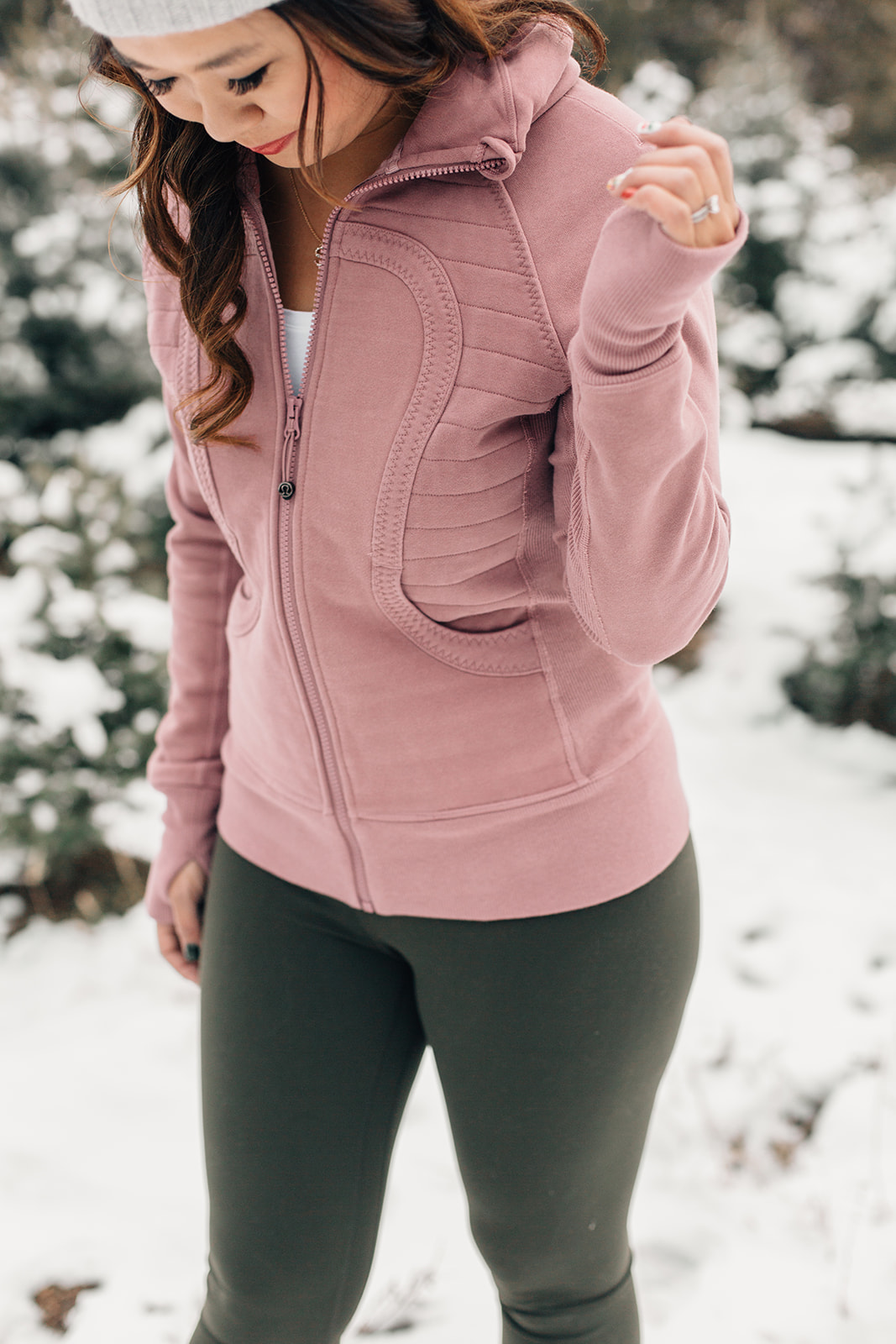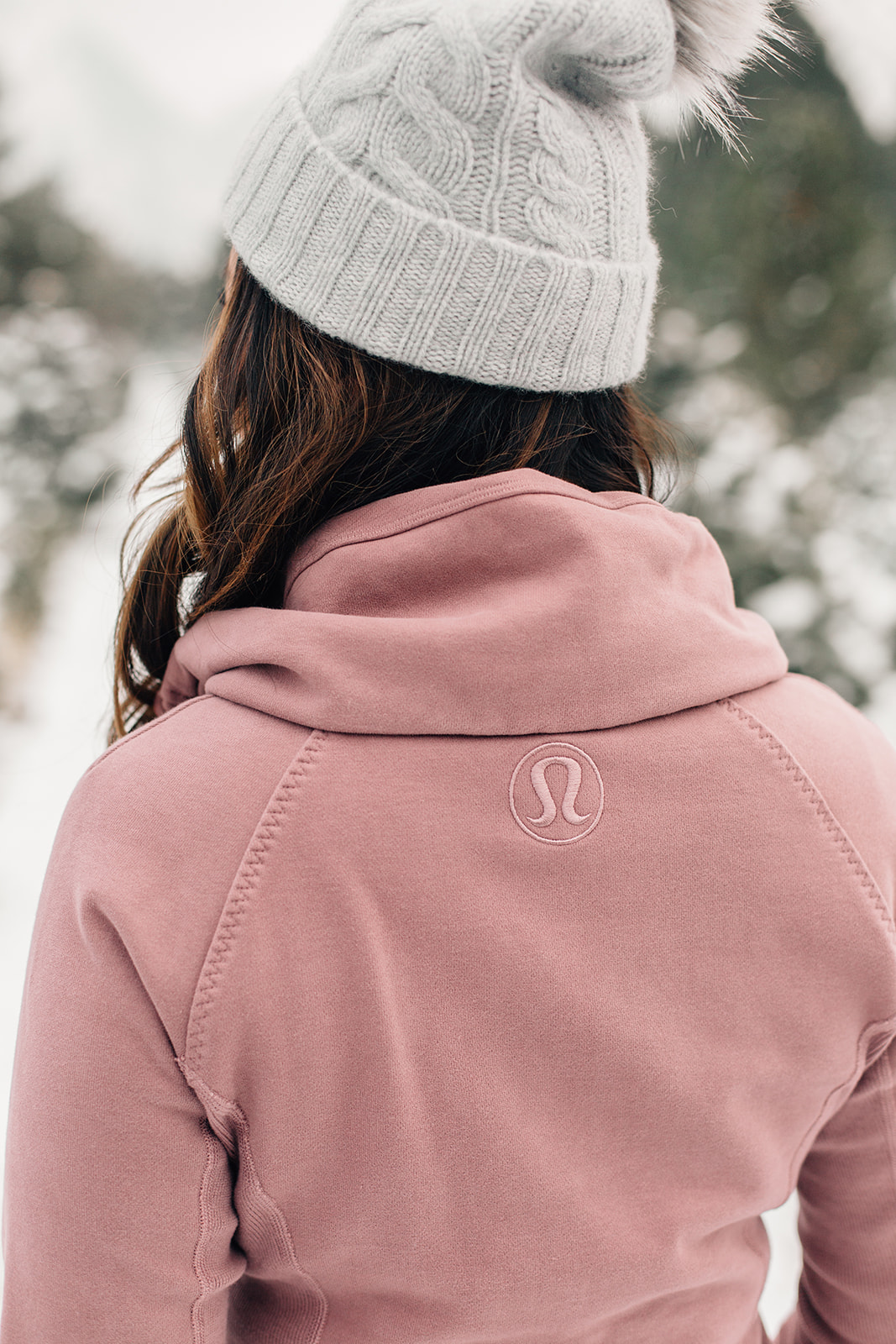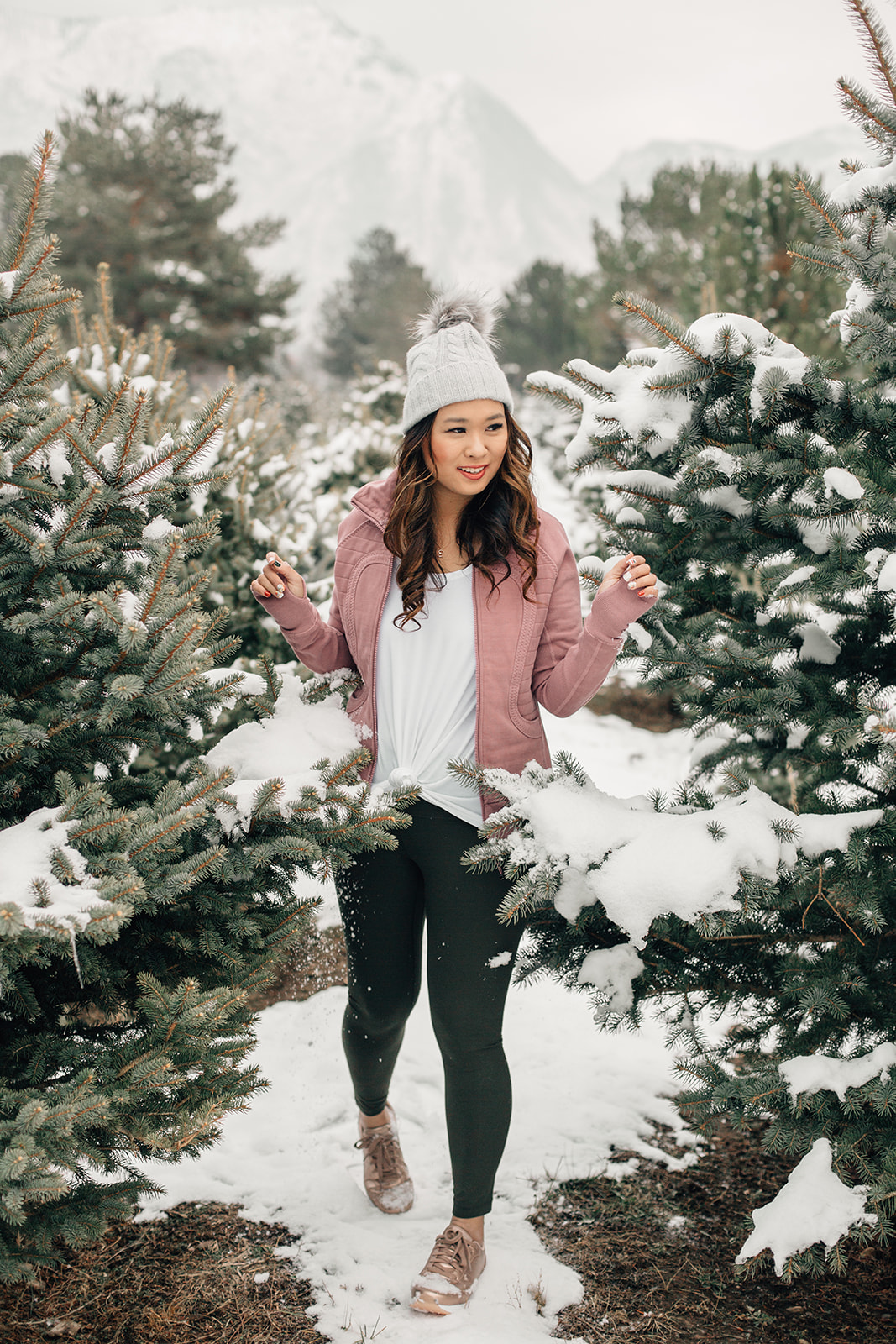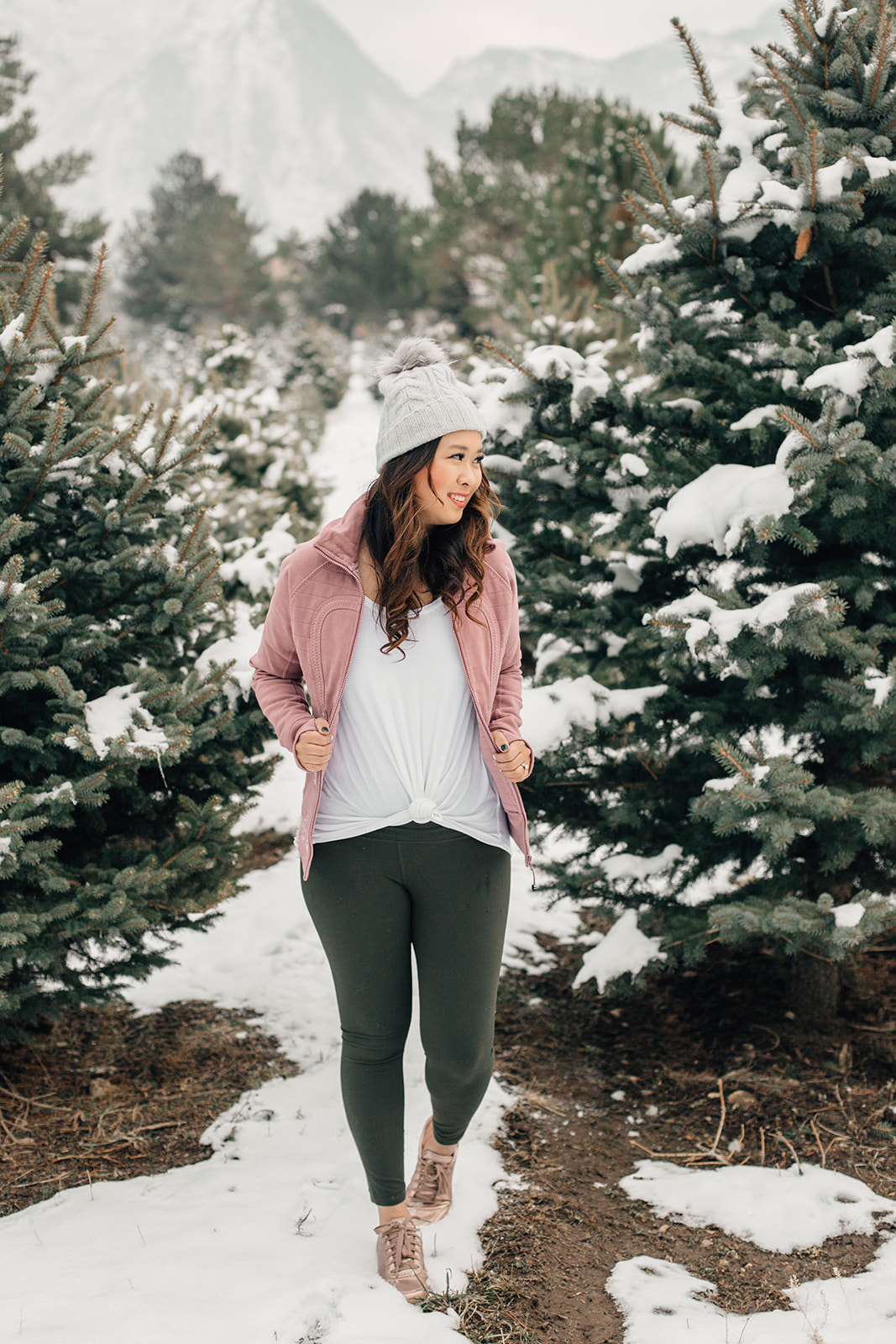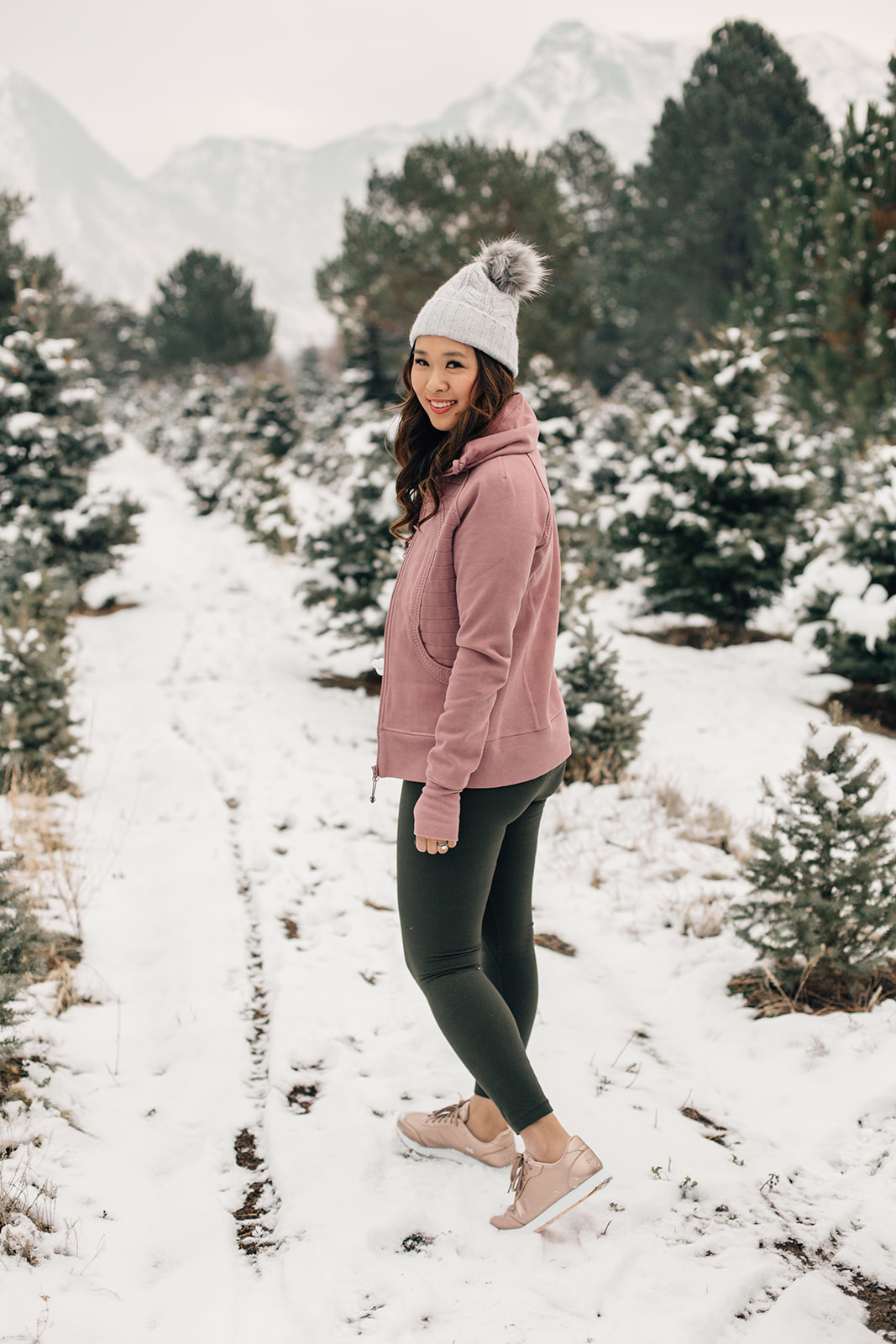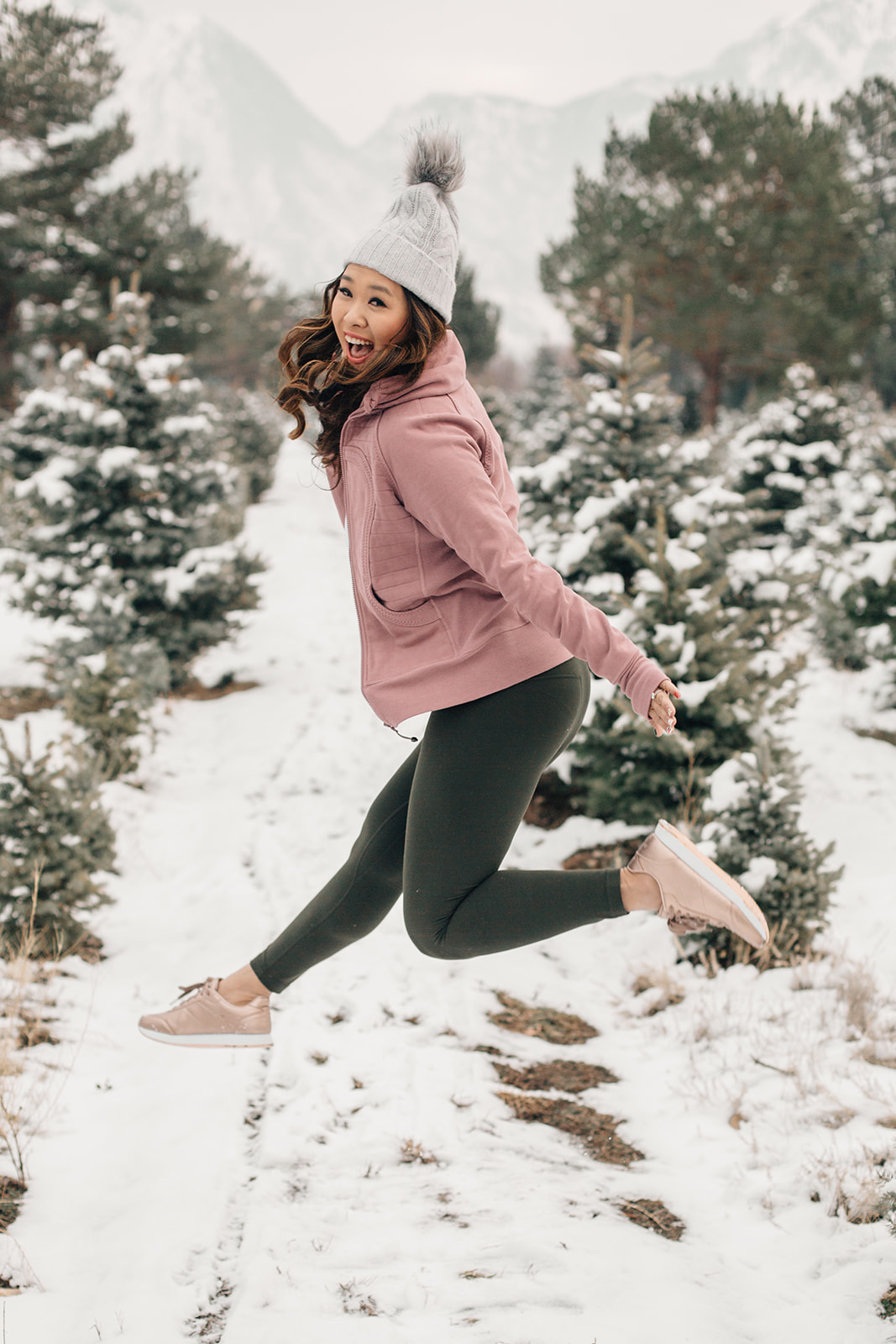 The first thing I want to talk about is their Align Pant – I am wearing the 7/8 Pant (size 8) which is a 25″ inseam which I really love the length on for me (I am 5'4″). These pants or leggings come in a few different inseams and a ton of different colors. They are super lightweight, as in they feel like butter against your skin, they are high-rise (mama needs that), has great stretch, has a hidden pocket for keys or a card, and are just downright comfortable!! The Align are great for everyday and lighter activities like yoga and pilates. But I hear that the Wunder Under pants are great for more strenuous activities like hiking or intense cardio.
Since it's Winter and we obviously have cold weather and snow, I also wanted to try out some of their coats and jackets! When I scrolled their site, the Calm & Cozy Jacket (size 6) was one of the first things that caught my eye, style wise, especially in the gorgeous Spanish Rose Color. I love this jacket because just as the name says, it's really cozy. It is a slim-fit which makes it super flattering, especially with the ribbed panels at the sides. It is made with a thick, warm cotton fleece and just the lululemon quality of fabrics and the way they feel against your body have sold me! This jacket also has thumbholes for keeping your hands warm! I've also heard great things about the Define Jacket which is more of a lightweight every day piece.

Gifts For Her:
1 | 2 | 3 | 4 | 5 | 6 | 7 | 8 | 9 | 10 | 11 | 12
Gifts For Him:
13 | 14 | 15 | 16 | 17 | 18 | 19 | 20 | 21
Gifts For Girls:
22 | 23 | 24 | 25 | 26 | 27 | 28 | 29 | 30 | 31
For me, wearing pieces that I am comfortable and confident in really does allow me to live the best version of myself. If you are looking for a gift idea for the holidays, I definitely think that a pair of leggings or a jacket would be a great idea! They also have Men's and Girls (size 6-14) pieces too where I no doubt believe the pieces would hold up to the same performance and quality standards. Here are some of the bestsellers for him that you can browse through, I could see my husband loving these joggers! And if you want to twin with your girl, here are some great gift ideas for girls! I'm pretty sure once Vivian grows a little older, she would love these leggings! They really have something for the whole family, so if you are still shopping for your mom, sister, brother, husband, niece, daughter – they have something for everyone. Some other great gifts I was eyeing are this beanie, this gorgeous water bottle, and this baseball cap.
Are you a lululemon lover? Let me know what your favorite pieces are!!