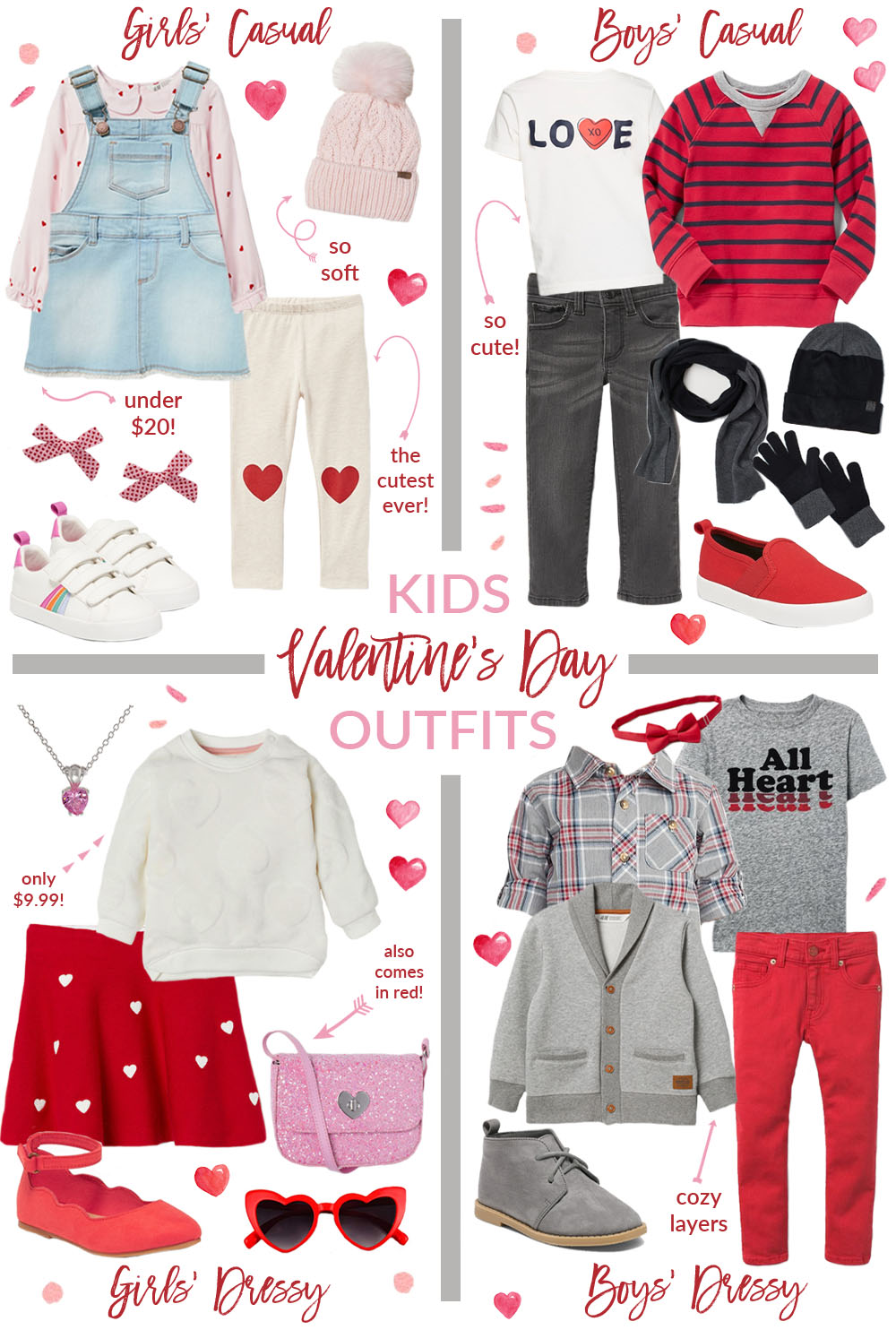 I don't know about you, but Valentine's might just be one of my very favorite holidays! Maybe because I love hearts or because I love pink or because it means Spring is coming, but I just love dressing me and my kids for the occasion too, and I know many of you do too!! All of the items with hearts, pink and red can be overwhelming out there, so if you are on the hunt for kid's Valentine's outfits and pieces, I hope that this can be a resource for you! In the collage (items linked below) are some casual and dressy outfit ideas for your minis!
Girls Casual
Denim Skirtall // Button Down Shirt // Leggings // Shoes // Hair Clips // Beanie
Girls Dressy
Sweater // Skirt // Shoes // Sunglasses // Purse // Necklace
Boys Casual
Shirt // Pants // // Sweatshirt // Shoes // Hat and Scarf Set
Boys Dressy
Shirt // Button Down Shirt // Cardigan // Pants // Shoes // Bow Tie
I've also found a TON more Valentine's day inspired pieces for babies, girls and boys which are all shown below!! Happy shopping!!!
Baby
Girls
Boys