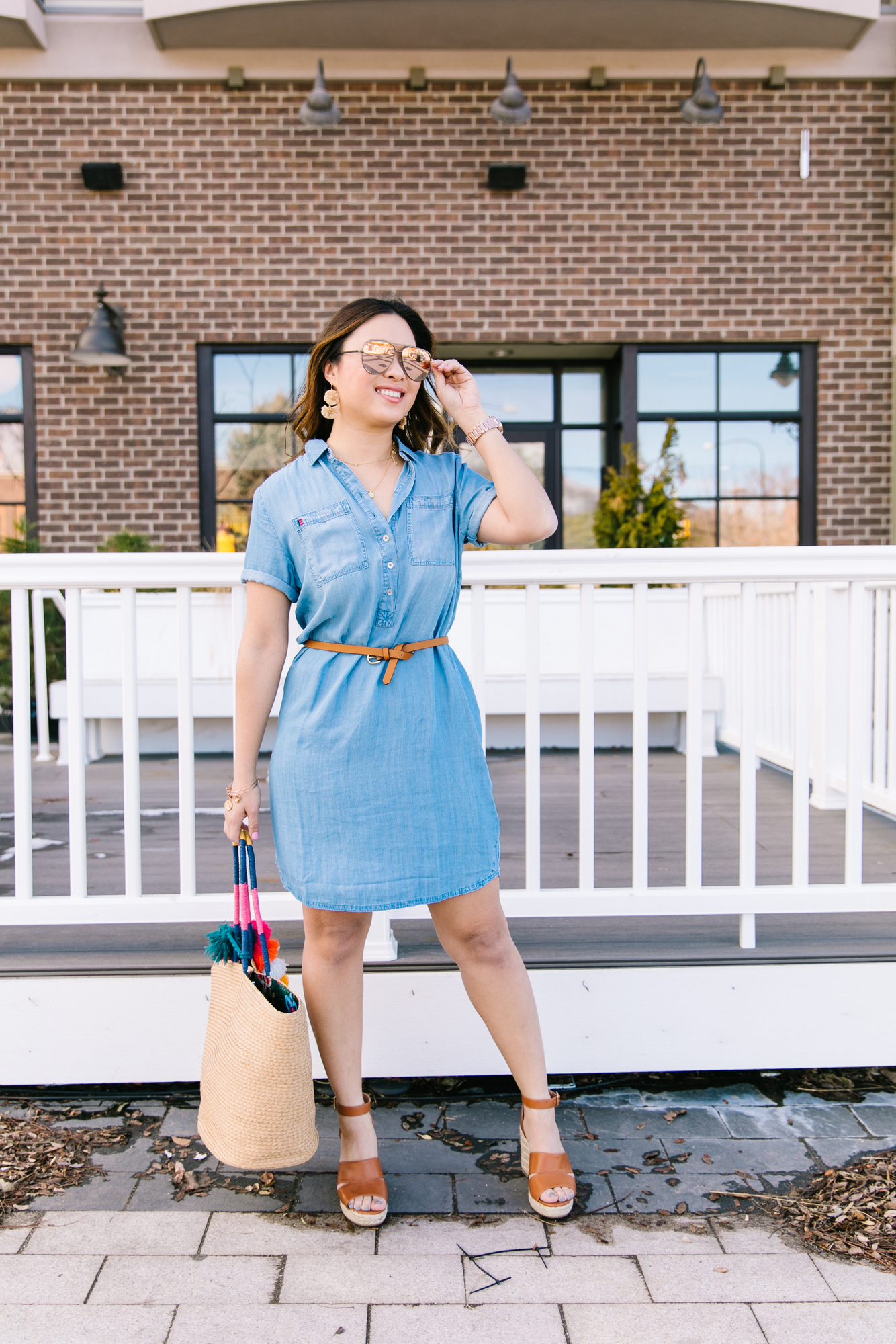 Dress: Walmart // Shoes: Walmart // Bag: Walmart // Belt: Walmart // Sunglasses: Walmart
I can literally smell Spring coming and I am so excited! This past week all of our snow officially melted as temps reached almost 50s!! And for me, that means wearing all the dresses and sandals! This is right about the time where I also reorganize my closet, move the Winter clothes down to the basement, and start assessing my Spring/Summer wardrobe and finding some new cute pieces to add for the upcoming season! I found this cute chambray dress from Ellen DeGenere's EV1 new Spring collection at Walmart and I thought it would be a fun staple to add to my closet. For these types of dresses, I like cinching the waist to give it some more shape with either a belt or this sweatshirt would be cute. The EV1 brand is new to me, but it means "everyone" (get it?), and is inspired by love and inclusivity. I love that Walmart has lots of affordable finds and they have seriously stepped up their game over the past year.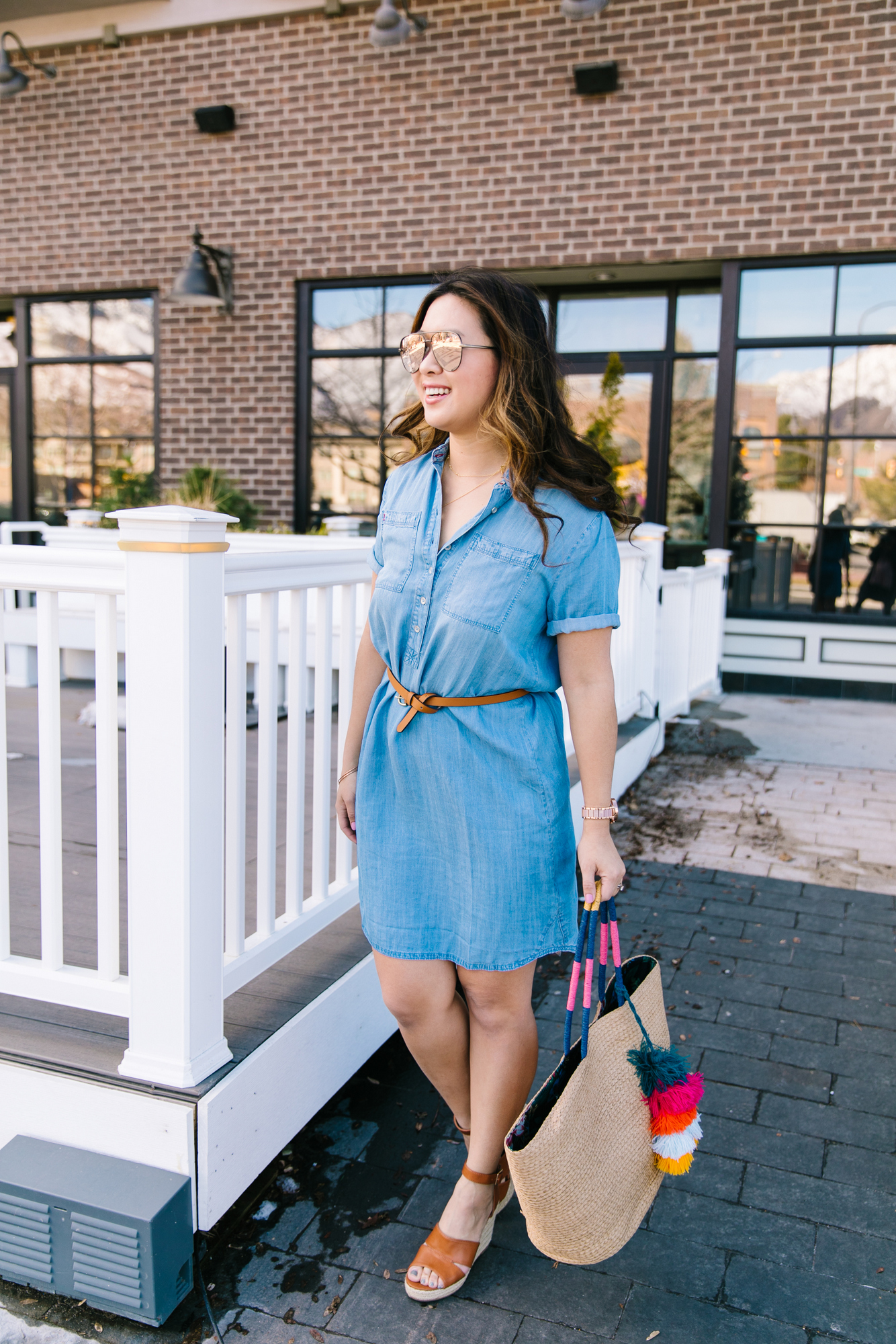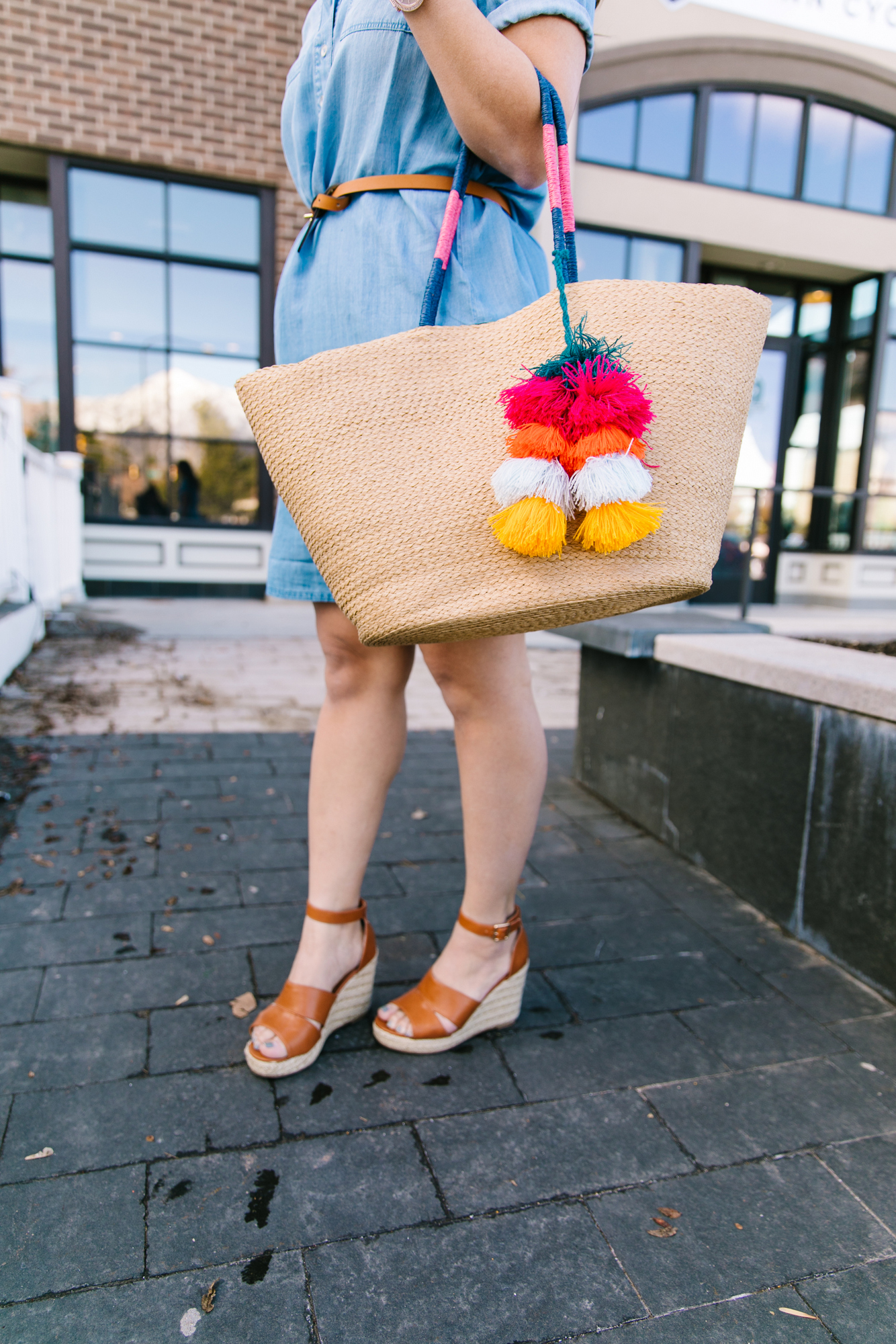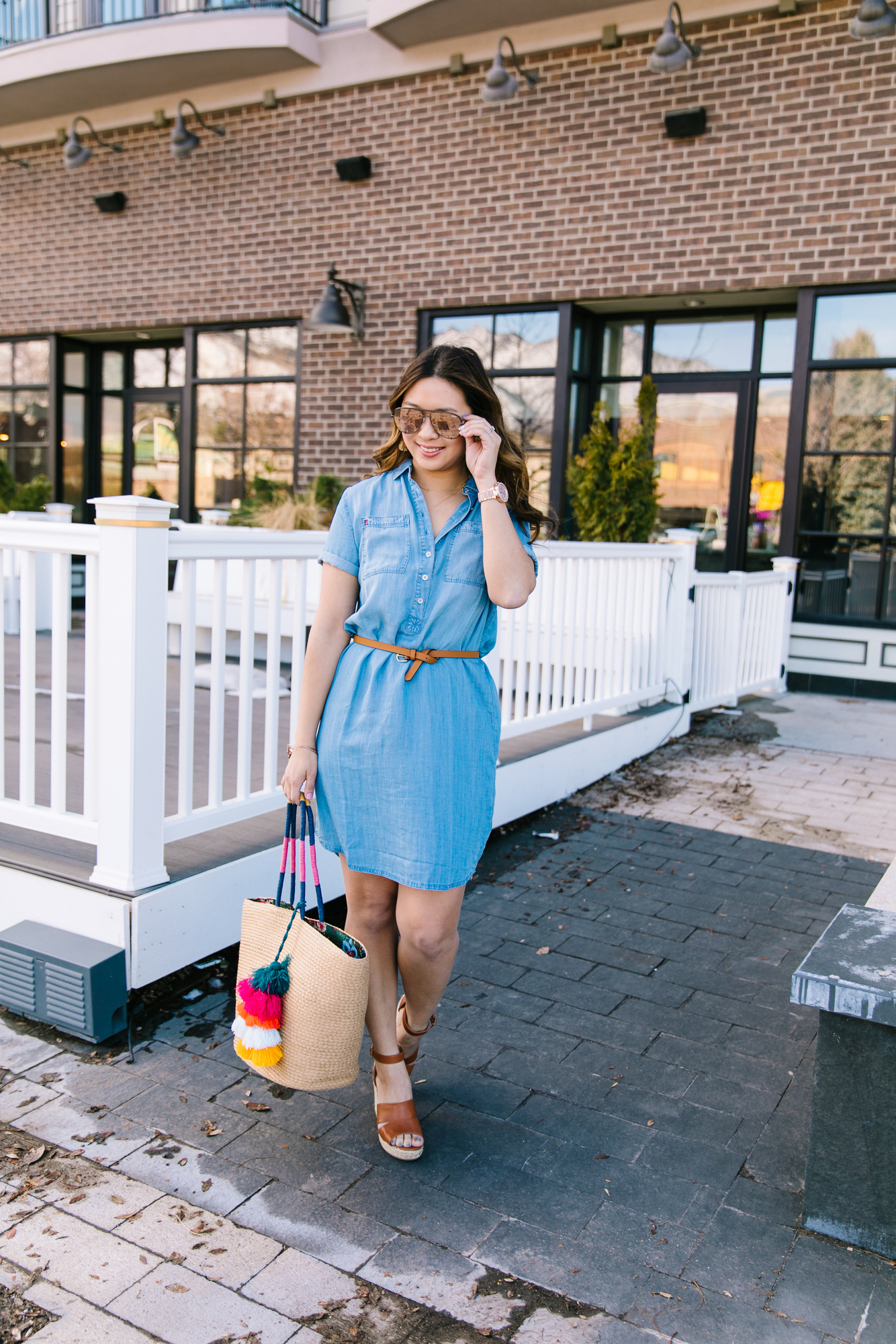 I shared these wedges the other day and a lot of you snagged a pair (I noticed that my store had a pretty good selection of them). They come in whole sizes, but I would suggest sizing down if in between. Also, if you are looking for a fun little tote for upcoming beach vacations, this bag comes in a ton of colors, but the colorful tassels on this one have my heart!
Here are some other cute EV1 finds:
I've done a few hauls of my Walmart finds this past month, and here are some of my faves below!
This post was sponsored by Walmart, as always, all selections and opinions are 100% my own!