How did January go by so fast and February just FLEW BY!? I can't believe it's already MARCH you guys!!! But February was a good one and it was a time to take advantage of sales and start buying new pieces for Spring and Summer!! For us in Utah, our snow has finally melted and this week hit close to the 50s! Your top 10 best sellers are listed below and I have to say, these are ALL items I wear over and over again so I am not surprised about any one of them on the list!! We are going to count down in reverse order this time!!!
10. LOFT Pointelle Ruffle Sweater (size Small) – This sweater is one of my favorites from LOFT right now. It's one of those that is perfect for that in between weather we are having and it can be worn casually or for work!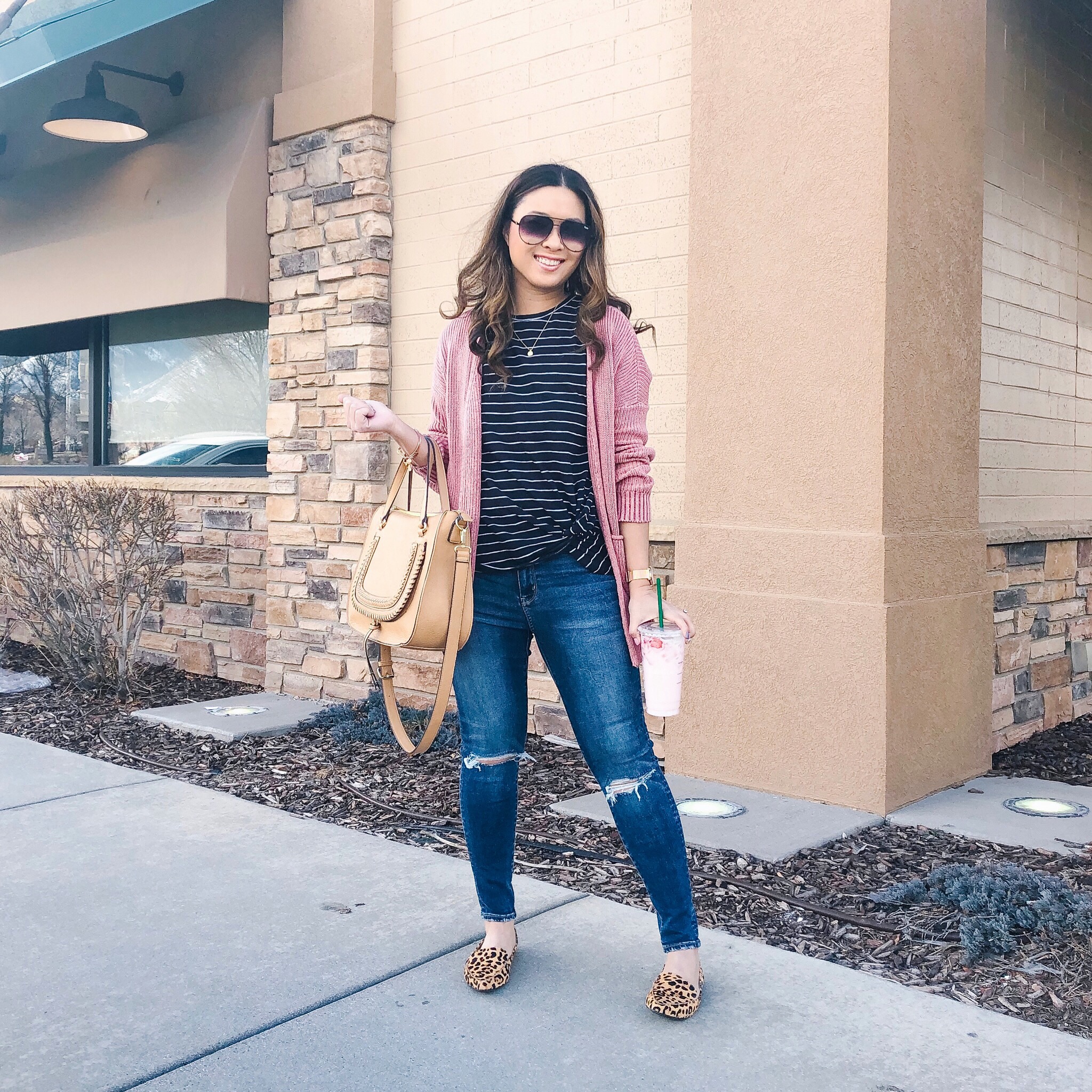 9. Target Open Layering Cardigan (size Small) – I styled this twice, both times with a striped tee! It comes in a TON of colors actually and it's just another great transitional piece! You are going to be seeing me in a lot of cardigans in the next few months ha!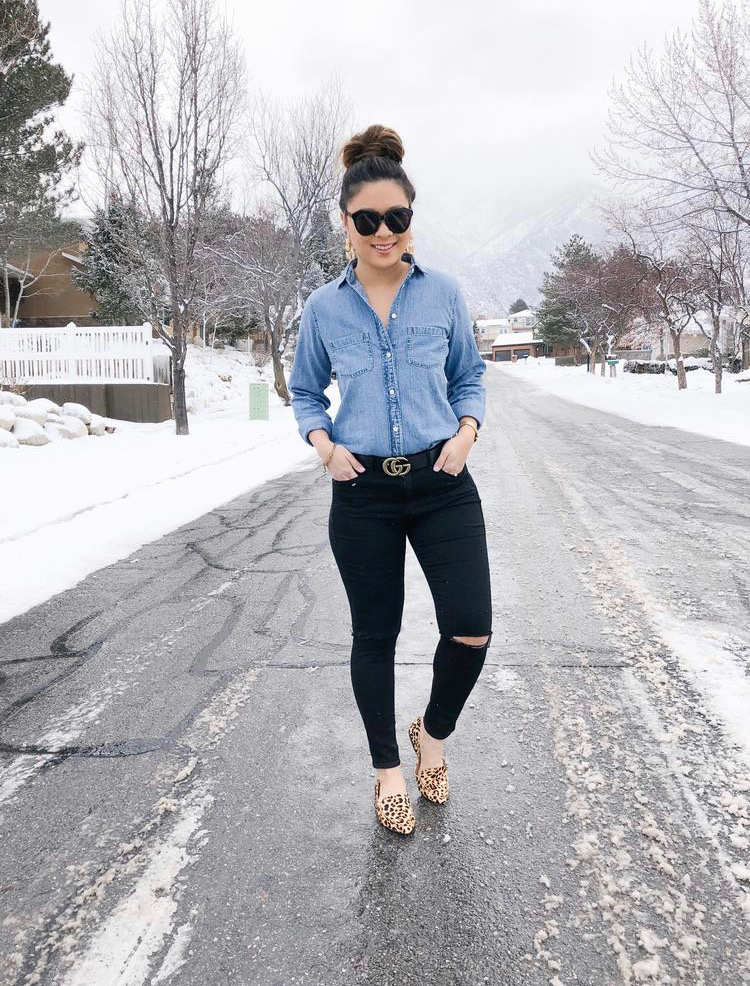 8. DSW Feather Loafer (TTS)- These leopard beauties are TTS, super light weight and a great shoe that will work all year round!! Right now, you can get them for 25% off w code "MISSYOU"!!
7. Target Caroline Microsuede Ankle Strap Espadrille Wedge (TTS, size down if in between) – These little wedges just released and they are a dupe for the famous Nordstrom wedges. They come in some beautiful Spring colors and I love the grey and blush especially! Great price point too (shoes seen in top picture on this post).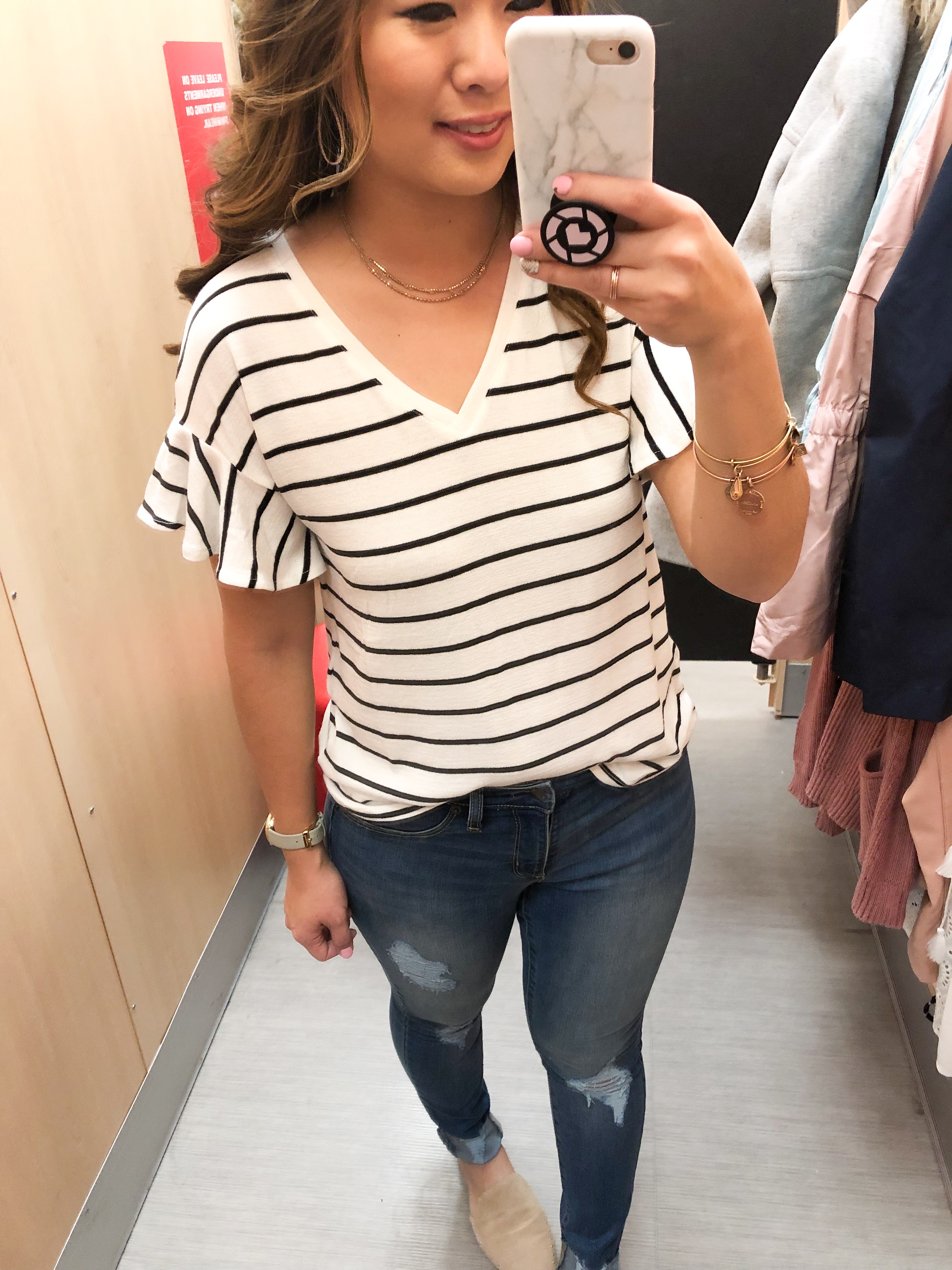 6. Target Striped Short Sleeve Ruffle T-Shirt (size XS, size down if in between) – When I shared this in my Target try on haul initially, this shirt wasn't online yet! But now it is and it comes in SOLID colors too! It's the cutest tee for Spring!!! It's still basic that it will match and go with so much!!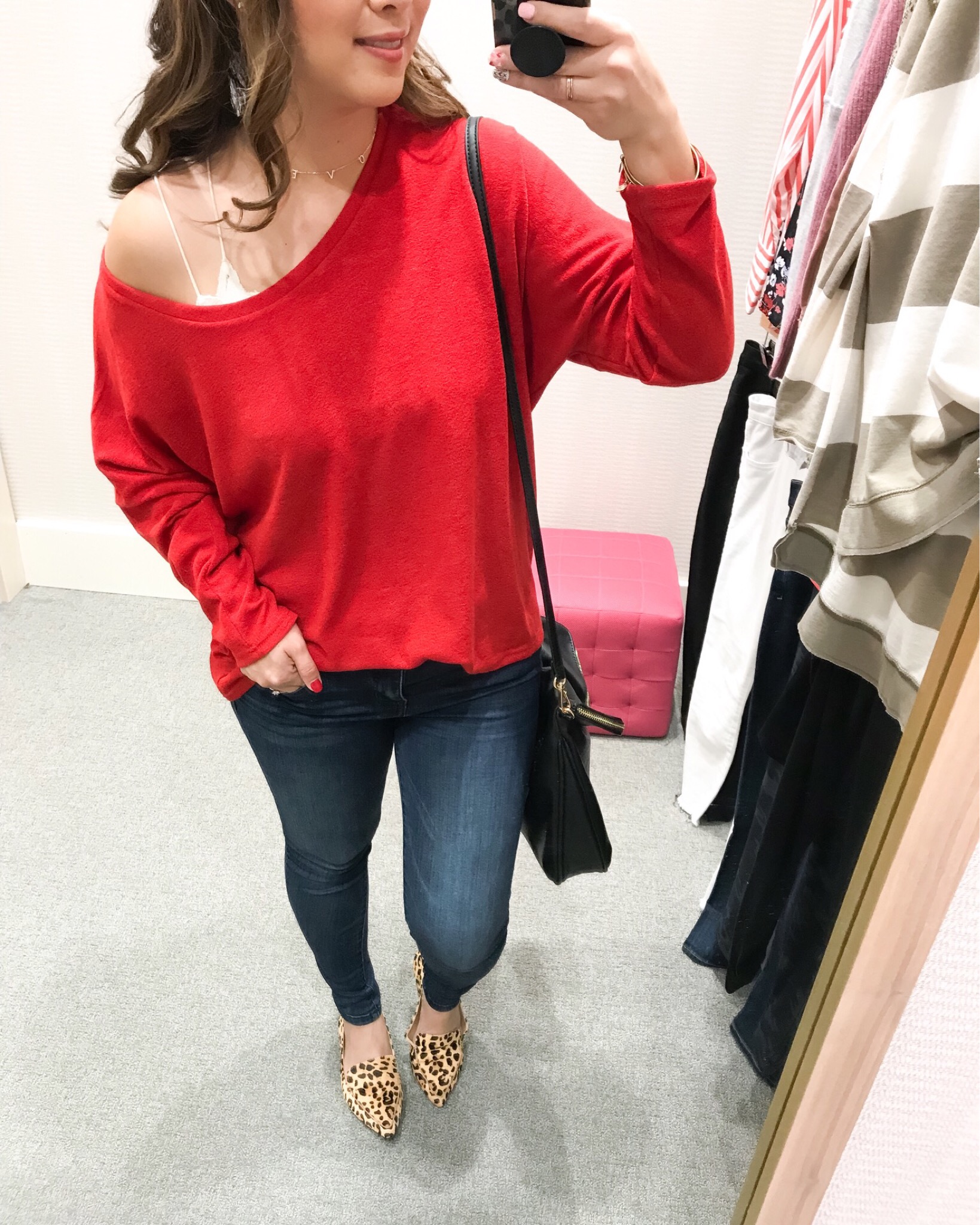 5. Amazon UGET Oversized Shirt (size Medium, sized up for a more casual look)- If you are just looking for a basic affordable, slightly oversized shirt, THIS IS IT! It comes in a million colors and can be worn with so many things. Perfect transitional piece into Spring!! I grabbed it in pink too!!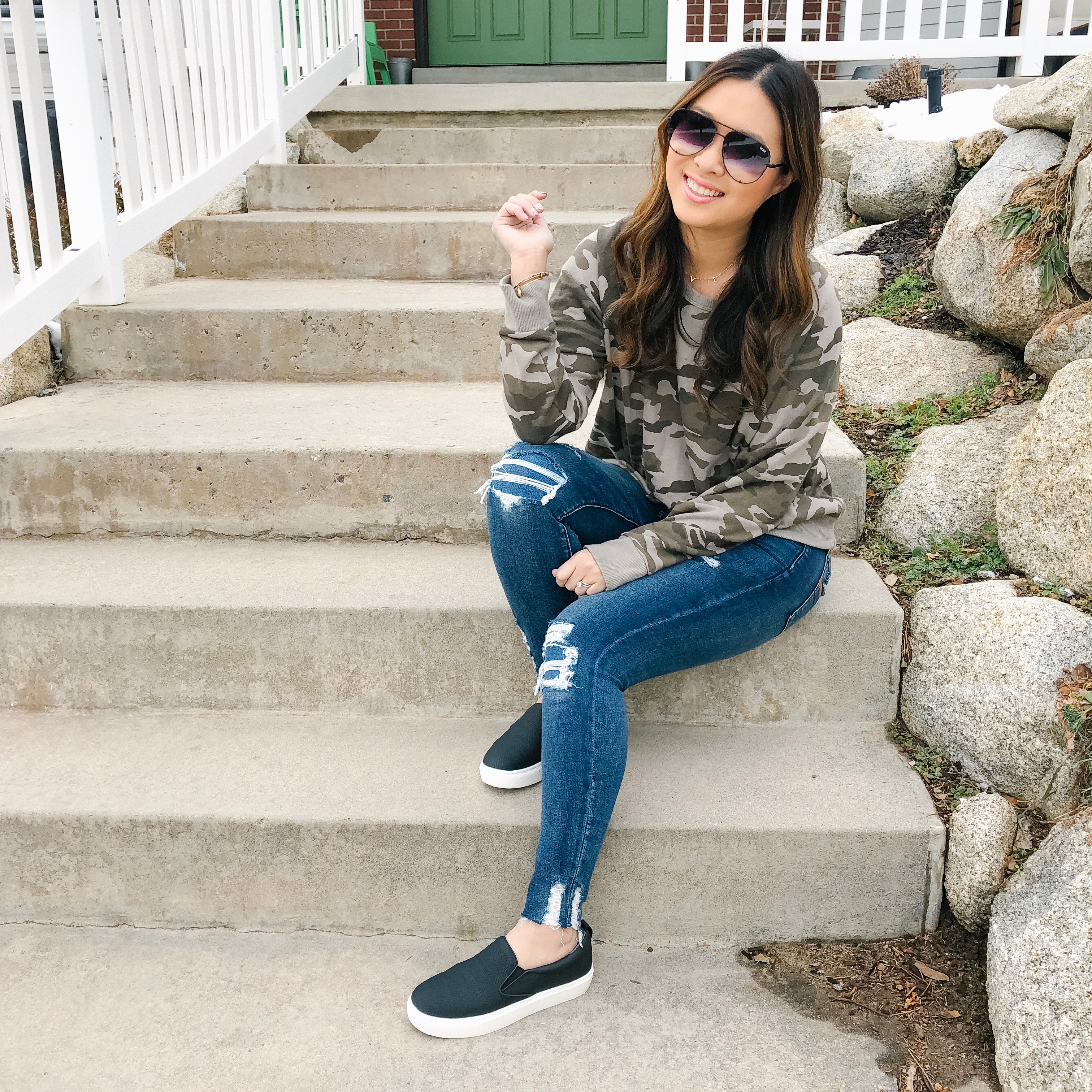 4. Target Crew Neck Sweatshirt (size Medium, sized up for a more oversized look) – Y'all went crazy over the camo print sweatshirt!! It's SO soft and cozy and so cute! It comes in a TON of colors and is just he perfet sweatshirt!! Amazing reviews too!!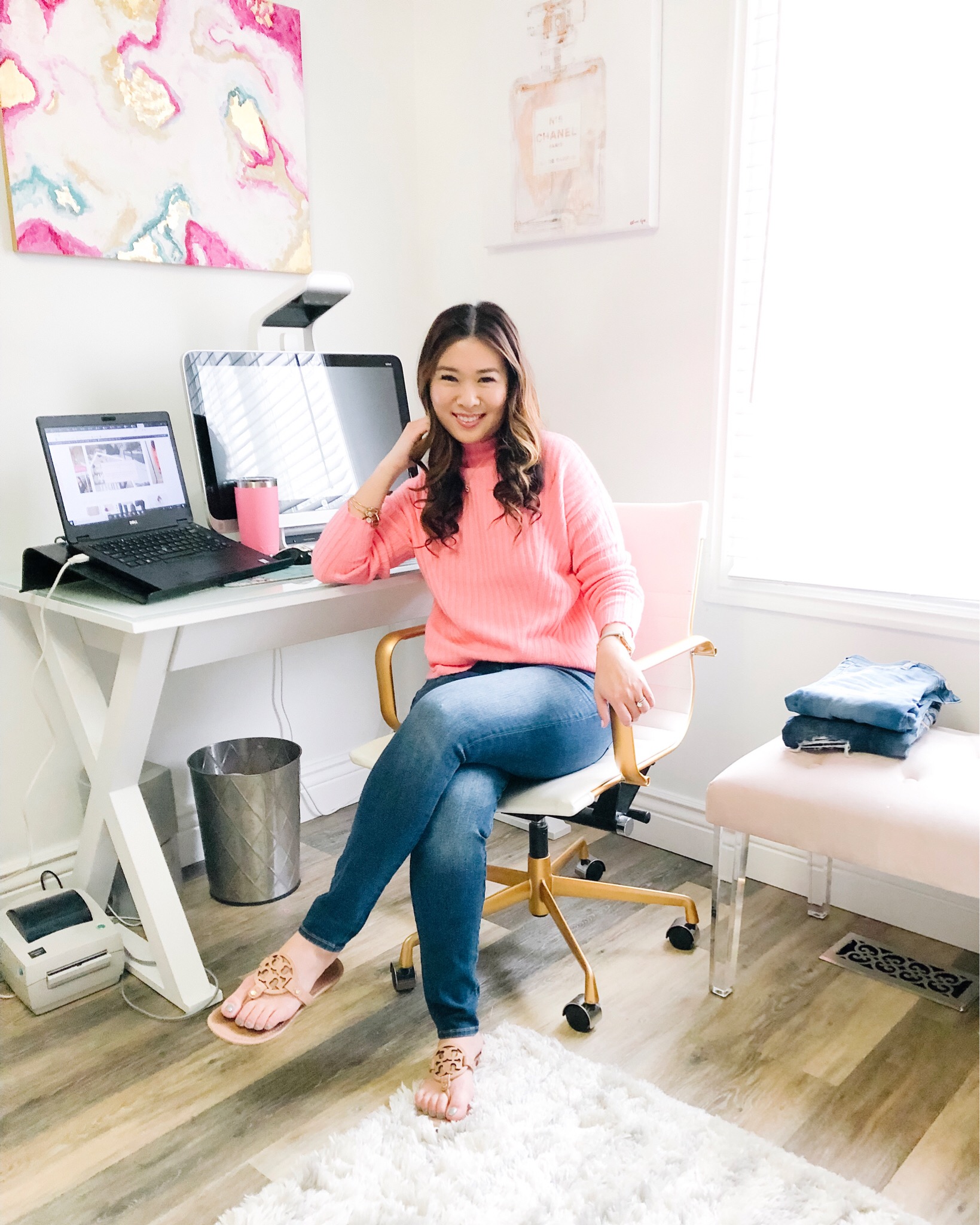 3. AE 360 Ne(X)t Level Super High Waisted Jegging – I have reviewed a TON of pairs and just own a ton of pairs of American Eagle jeggings but these SUPER high waisted ones are just SO good. A lot of you snagged them and love them! They are not distressed, just a classic jean and help suck in any tummy problem areas! They were also in my Ultimate Leggings Review post!!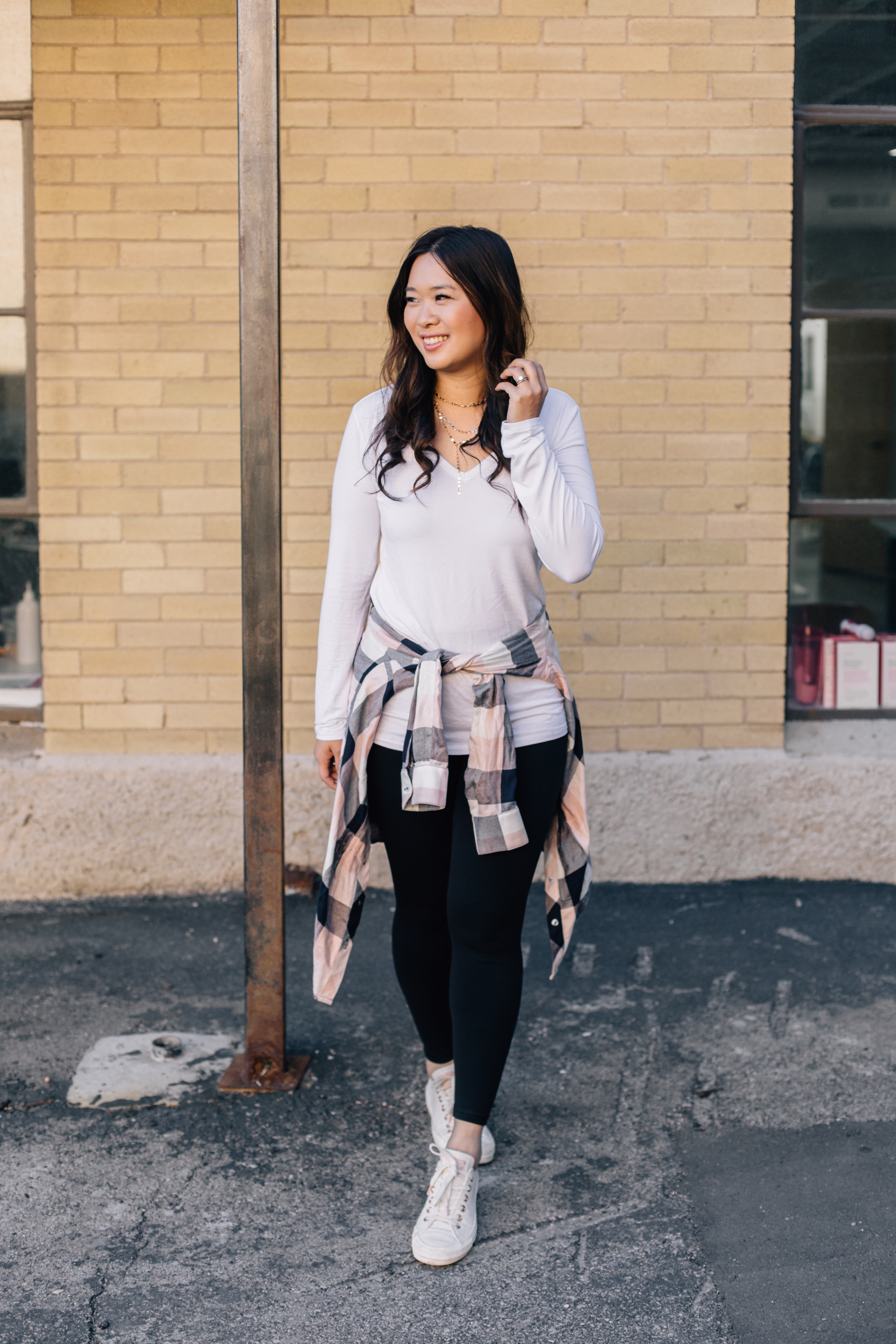 2. Aerie Play Real Me High Waisted 7/8 Legging (size Medium) – These buttery soft Lululemon dupe leggings went on sale a few times and they are a DREAM! The most comfy leggins for just mom errands, working from home, etc. They don't have too much compression, but they feel AMAZING on your skin.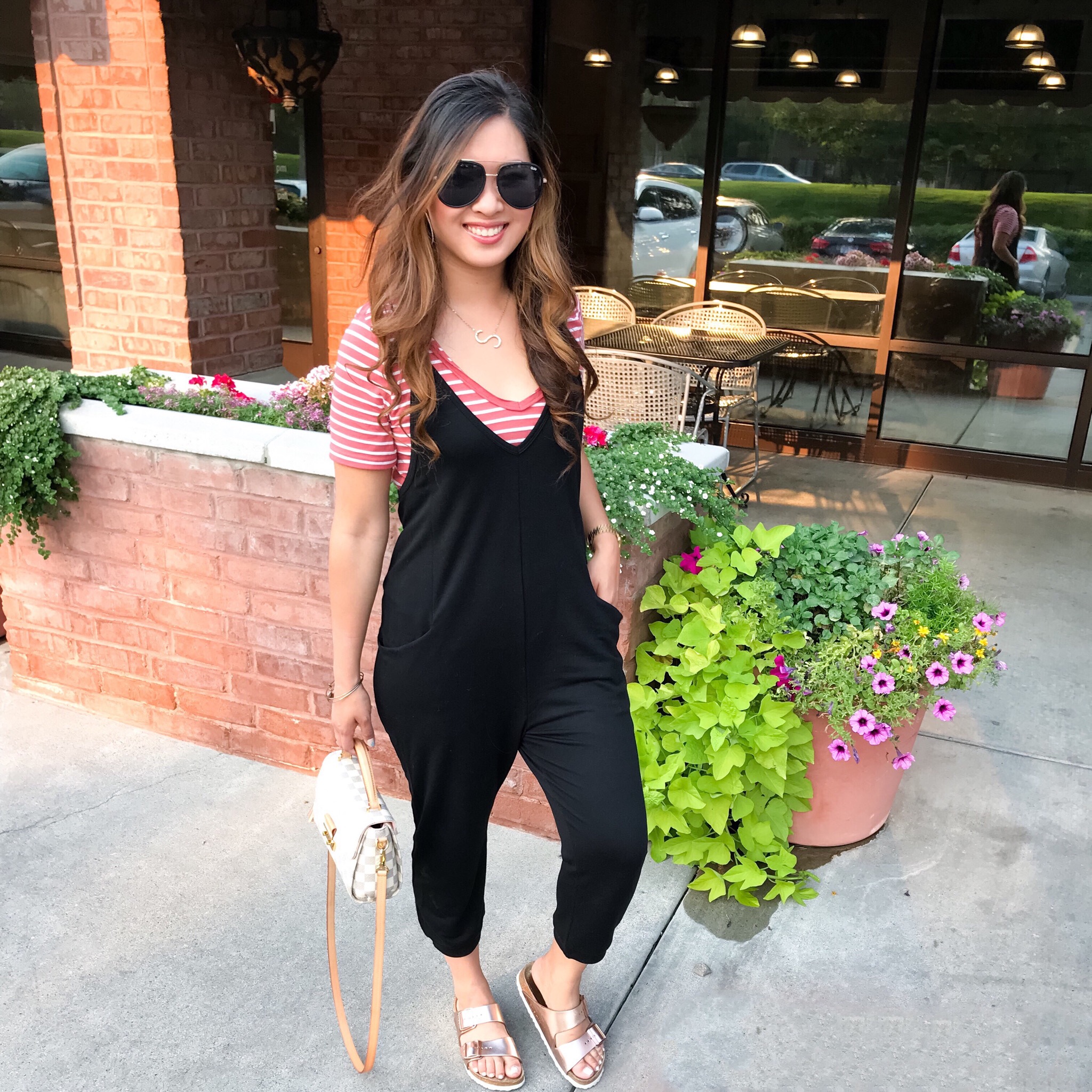 1. Target Women's V-Neck Knit Jumpsuit (size Small, size down if in between)- AND OF COURSE, the infamous jumpsuit that I styled 12 ways last year has RESTOCKED!! I styled it up again 4 ways on my Instagram for Spring and GUESS WHAT! They released it in a fabulous green color too, St. Patty's Day outfit made!!!
Do you own any of these top 10??