This is a sponsored post written by me on behalf of Baby Born Surprise.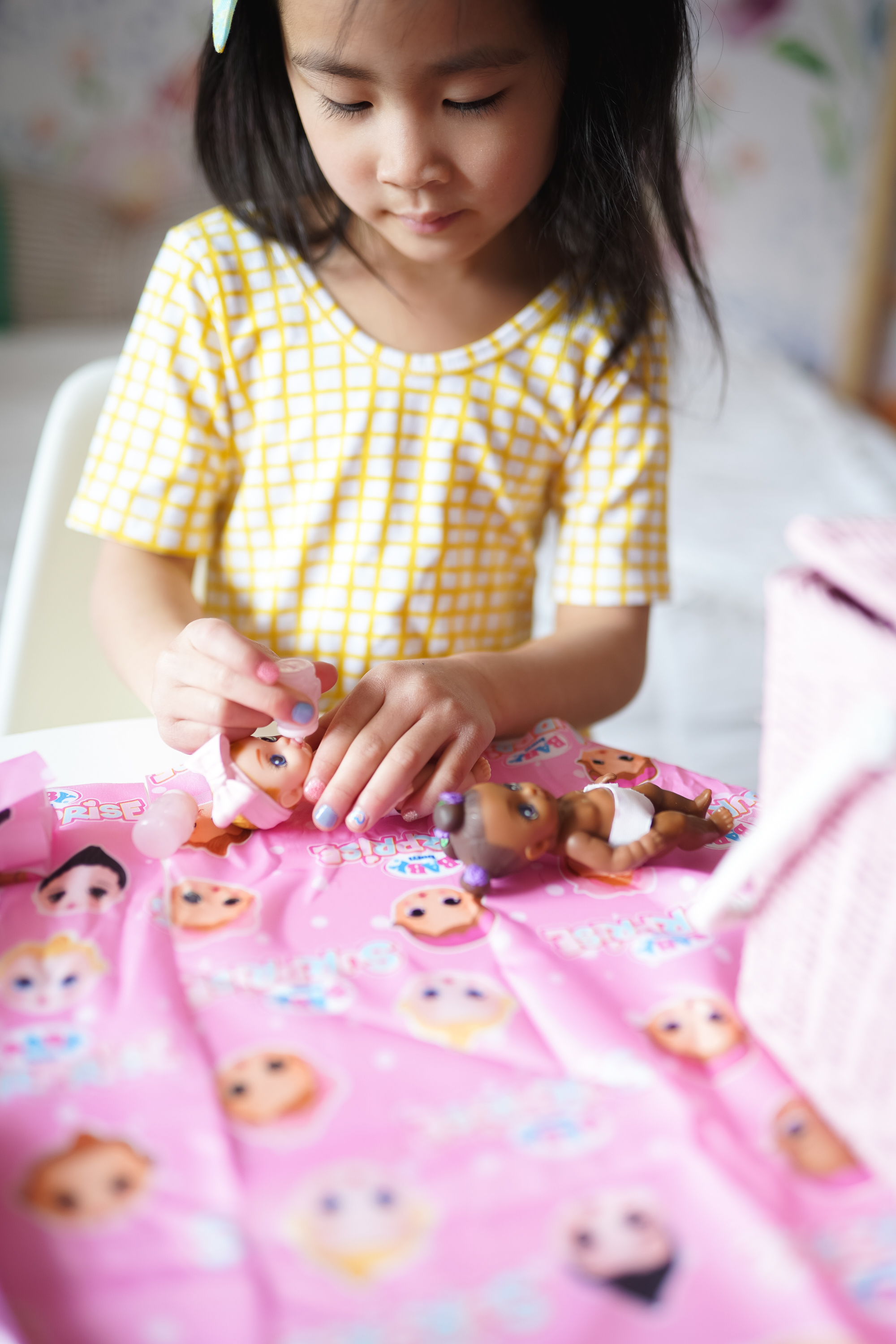 It is no surprise that my little 4 year old girl, Vivian, loves playing house, mommy, babies, all the things. In fact, the other day, she told me that when she grows up she wants to be a Mommy. So when Baby Born reached out to give her some Baby Born Surprise dolls to play with, that was something I could not pass up. The Baby Born Surprise dolls come swaddled up in a cute little package. There are 12 varieties and I know she is already going to want to try and collect them all! She received the Unicorn, Baby Blue Bear and Mermaid Magic and immediately went into "mom mode" when she opened up the packages!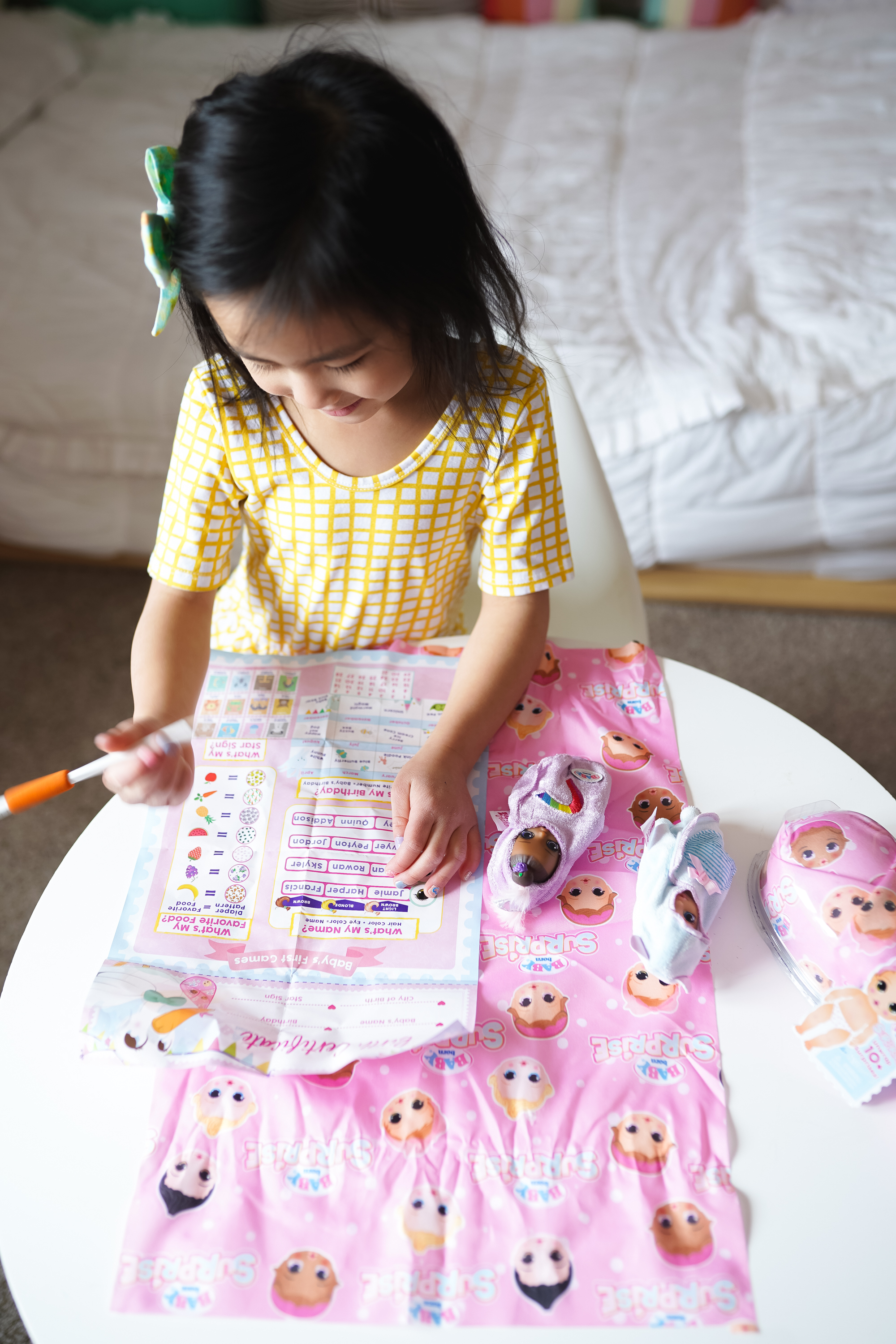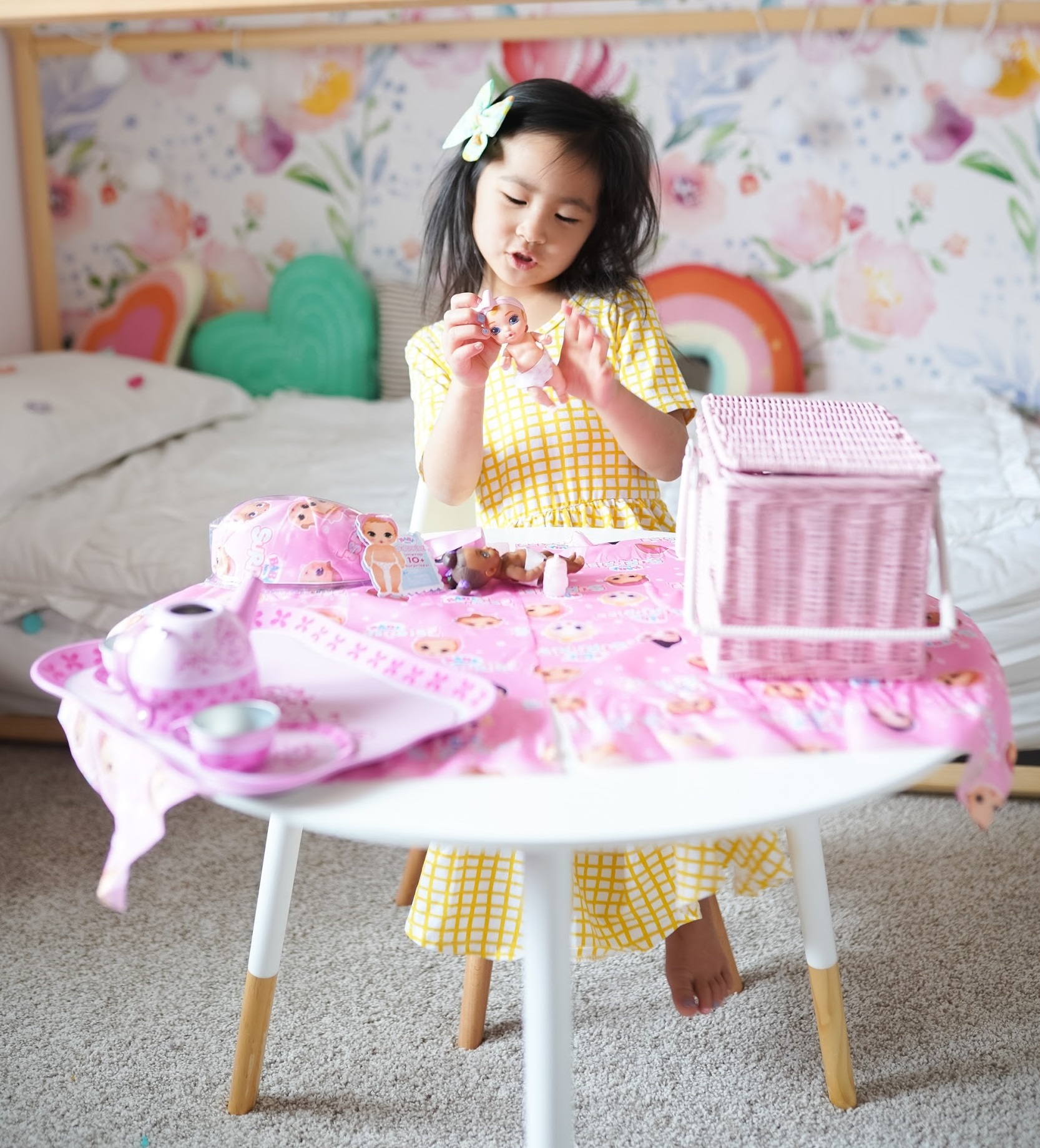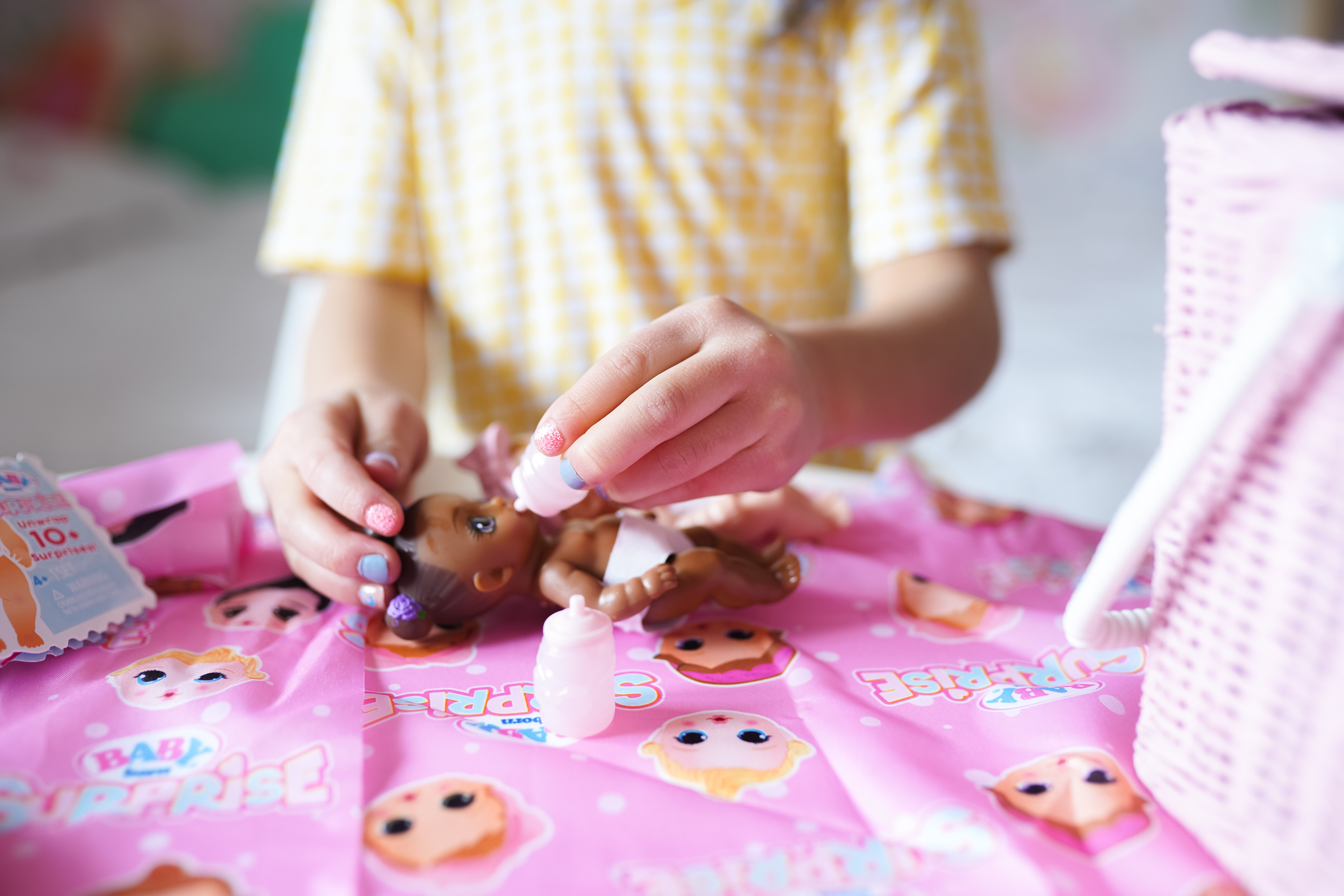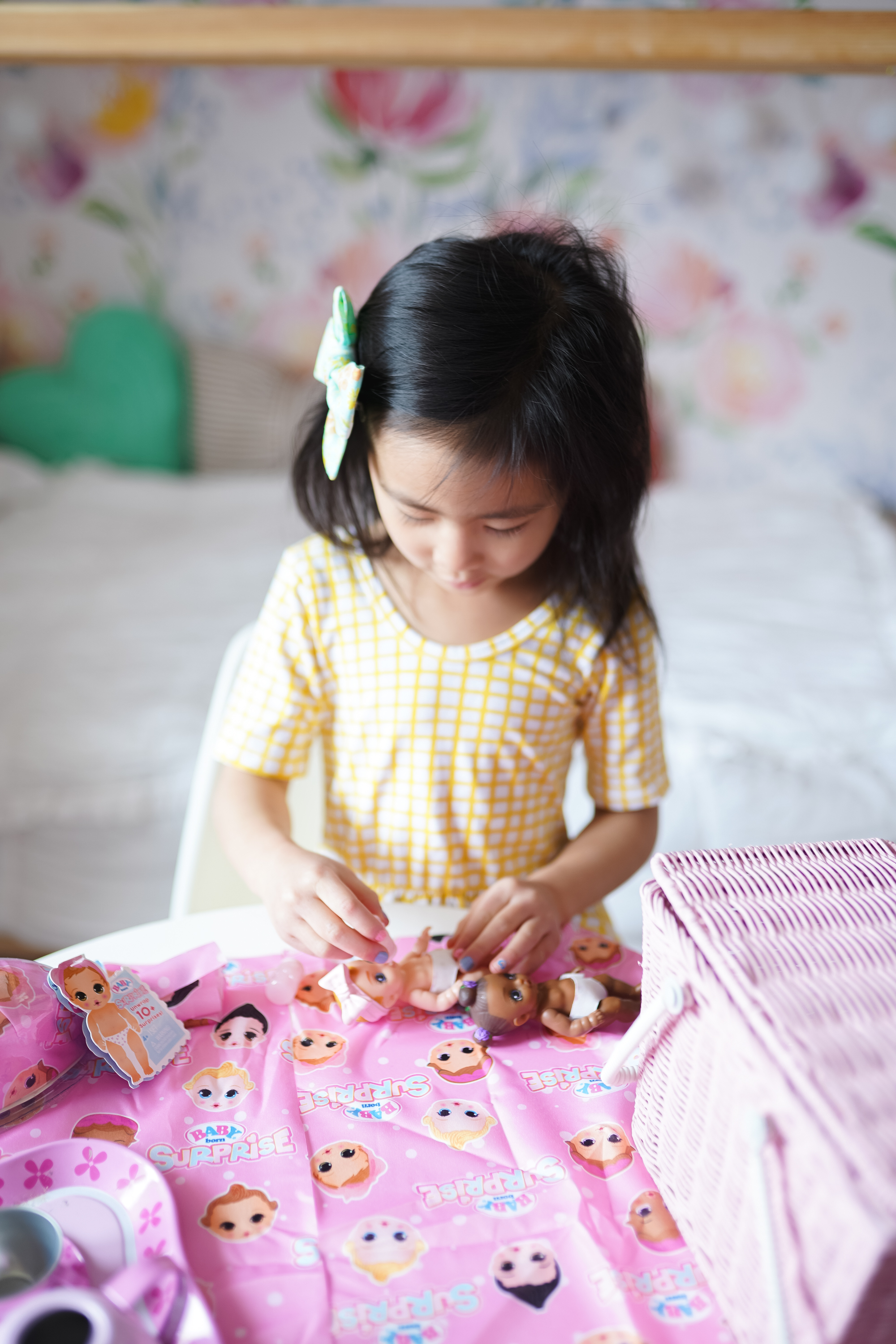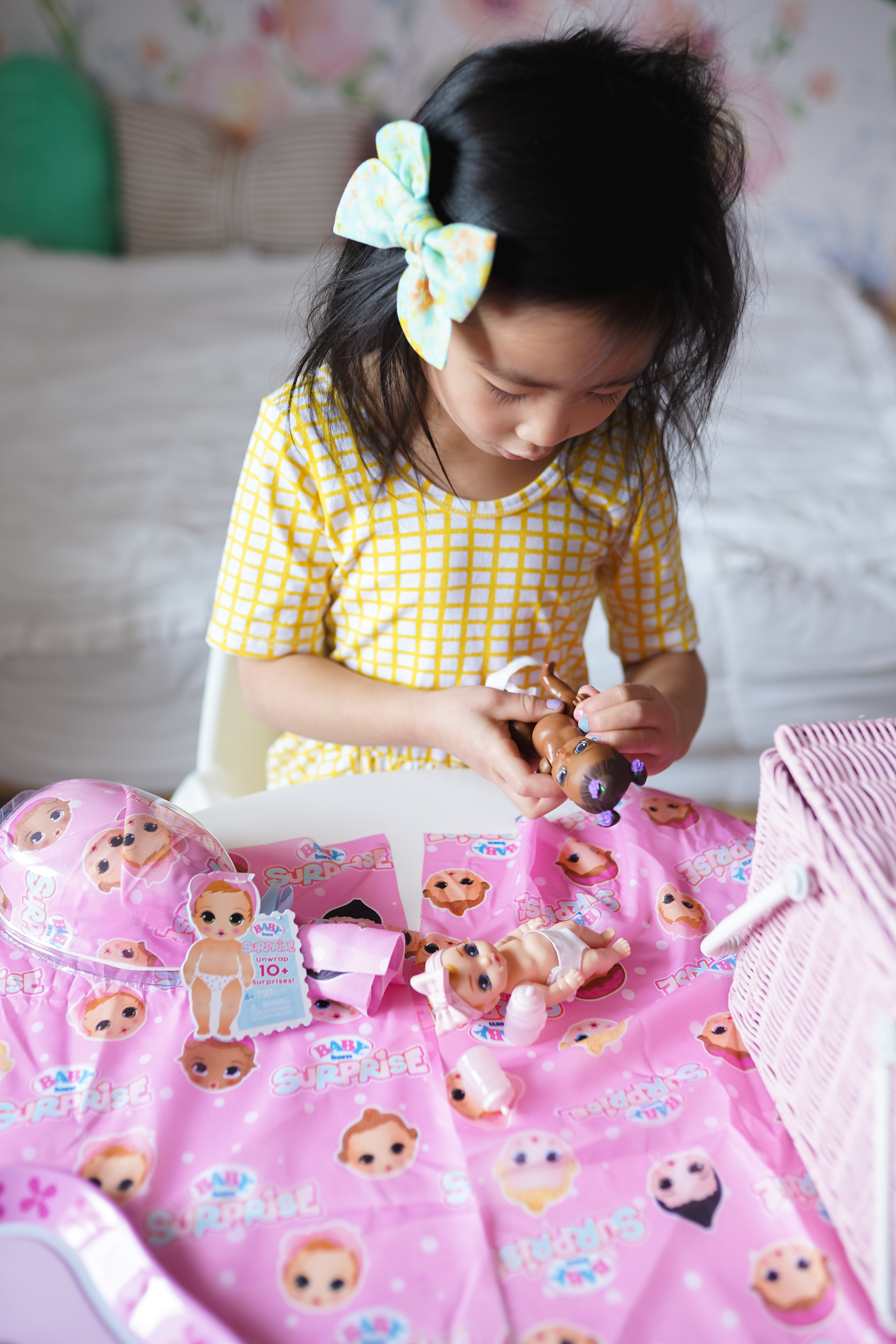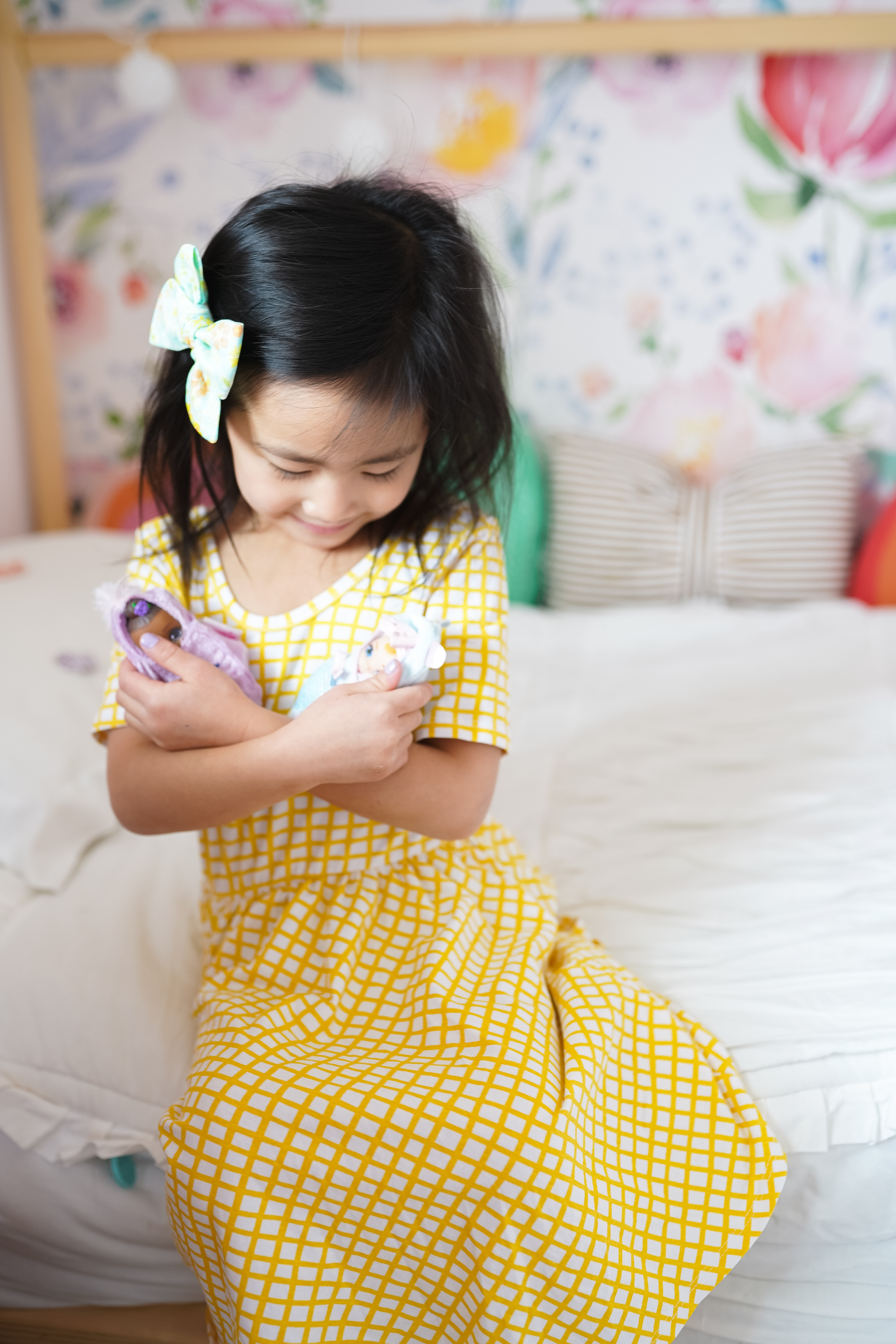 What is so cool about the Baby Born Surprise is that they first come with their eyes closed and all you have to do is get a damp cloth and wipe their eyes to make them open. I think Vivian must have squealed each time she did it!! But probably the most fun part of all for her was feeding the baby's their bottle! You can actually fill their little bottles with water, feed them and minutes later they pee and their diaper changes color to let you know!! Vivian can spend hours playing with her babies and even asked to sleep with one of them too the first night she got them! I love that it teaches them how to take care of a baby and a little responsibility in such a fun way too!
Another fun part of the Baby Born Surprise is that they come with a birth certificate where you can give it a name, and fill out a paper with all your babies' favorite things. Her 7 year old brother had fun helping her fill it out! These little dolls are just the perfect gift for little girls. I love that they come in a small package, as they would be cute as Easter basket gifts, stocking stuffers, or a couple of them would be a fun birthday gift!
This is a sponsored post written by me on behalf of Baby Born Surprise.