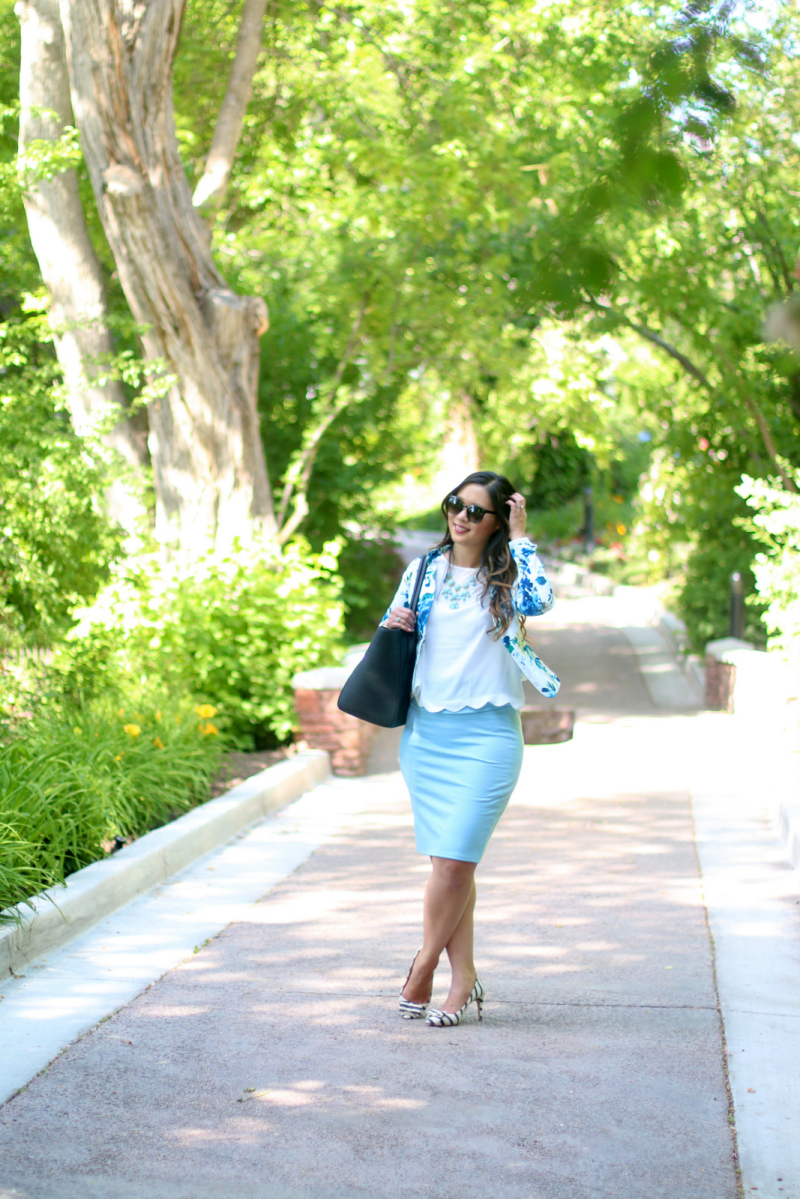 One of my favorite things about going into an office each day, is trying to dress myself stylish yet cute for the workplace. We don't have to wear business suits or professional wear, but business casual is our dress code and it can be rather fun to try and achieve. To me, is means no jeans, but you can wear slacks or skirts or dresses. The shoes should be dressy, no sneakers or sandals. And tops should be like blouses or blazers, not graphic tees. For this outfit, I paired a fun scalloped tee with a floral blazer, pencil skirt and fun striped heels (that I can't stop wearing because I am obsessed wit them). It's so true, work doesn't have to be boring, right?? This outfit would be so cute just hanging out with some girl friends for lunch too (which is what I did when I wore it)!
Outfit Details:
Top c/o Cents of Style
Blazer c/o Cents of Style
Skirt: Agnes & Dora
Shoes: J.Crew Factory
Bag: Dagne Dover (take 10% off with code SANDY10)
Photography by LC Photography
Shop floral blazers:
Shop striped pumps:
For any local friends, Cents of Style is having a Utah warehouse sale and it's going to be amazing!!! On Friday June 24 from 7-9PM and Saturday June 25 from 9AM-1PM, items will be marked down as low as $3. You don't want to miss it!
See event details here on Facebook.
Save
Save