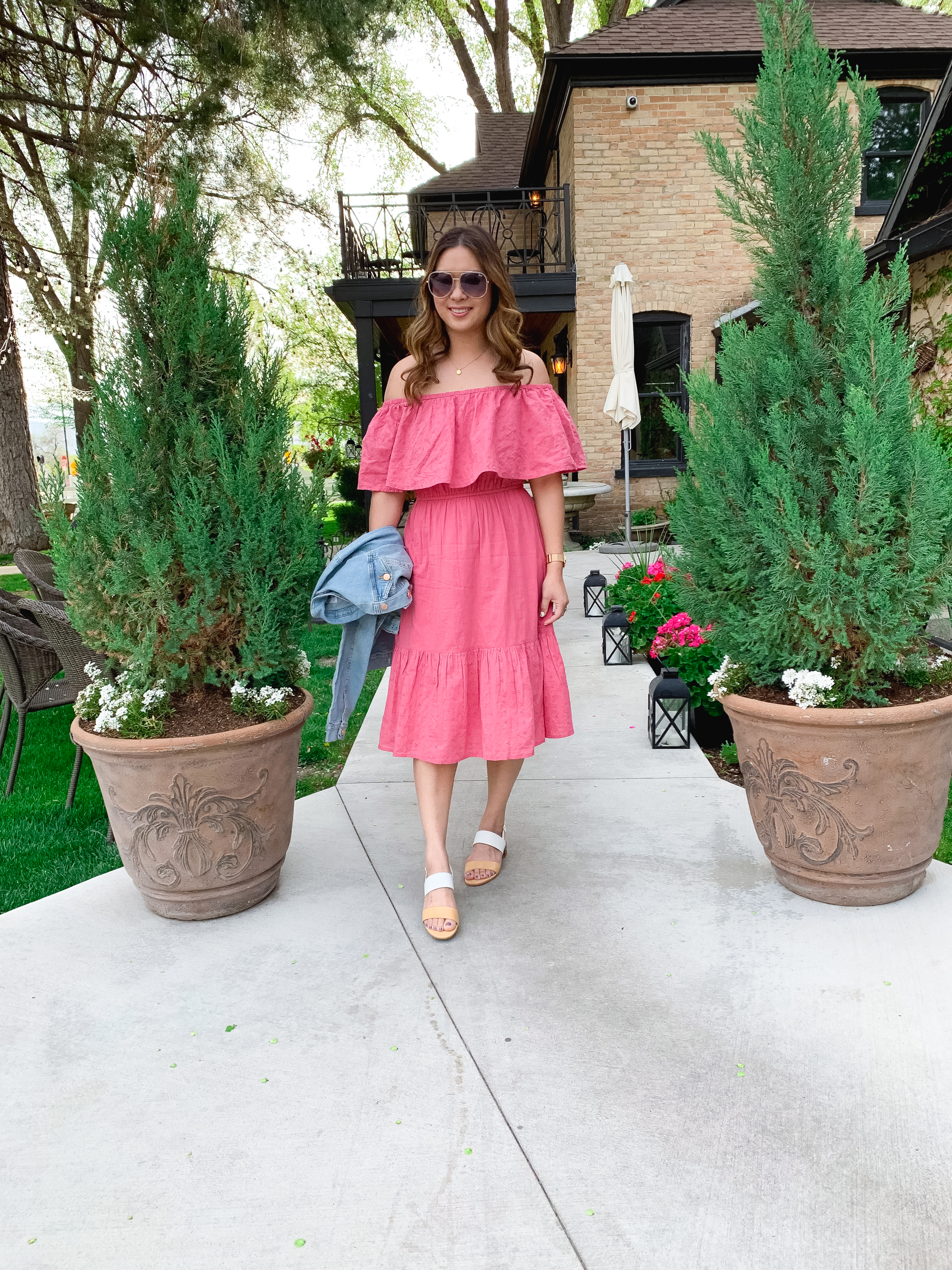 Dress | Jacket | Shoes | Sunnies

Now that Spring is finally here in Utah, that means its Summer in a lot of other places in the U.S., ha! No, but really, the hot Summer weather will be here before we know it and it's got me all excited. Summer is my FAVORITE season especially because dresses can be worn daily. I am so excited to be partnering with Sofia Jeans by Sofia Vergara on Walmart.com again! Just like before, the collection ranges in tops from XS – XXXL and bottoms range from 0-20. She has got that" Work What You've Got" attitude as Sofia Jeans are designed to make women feel confident and sexy in all shapes and sizes. From the dresses to jackets to jeans to tops, I am seriously impressed with the new Summer line and am excited to share my favorites with you!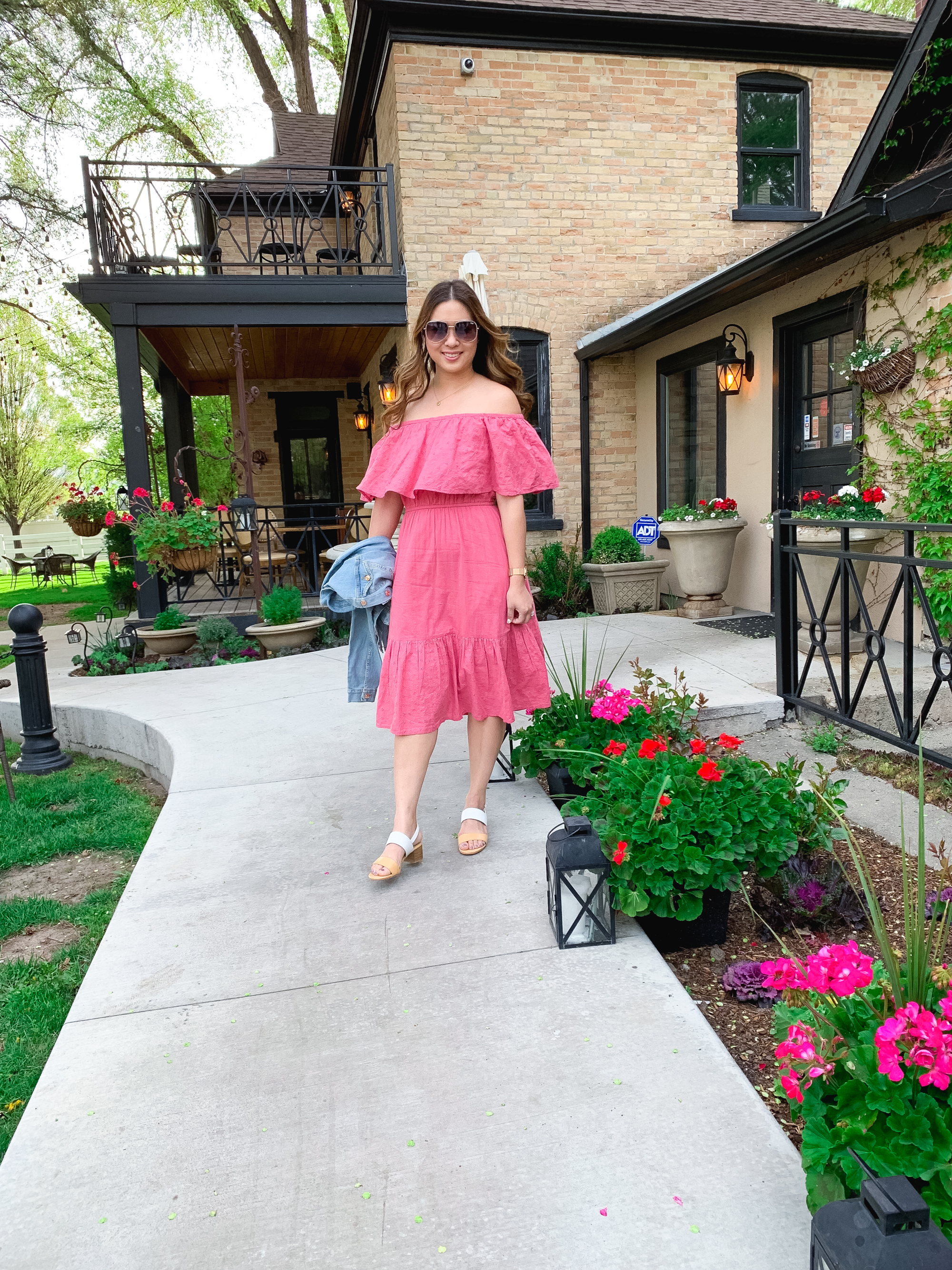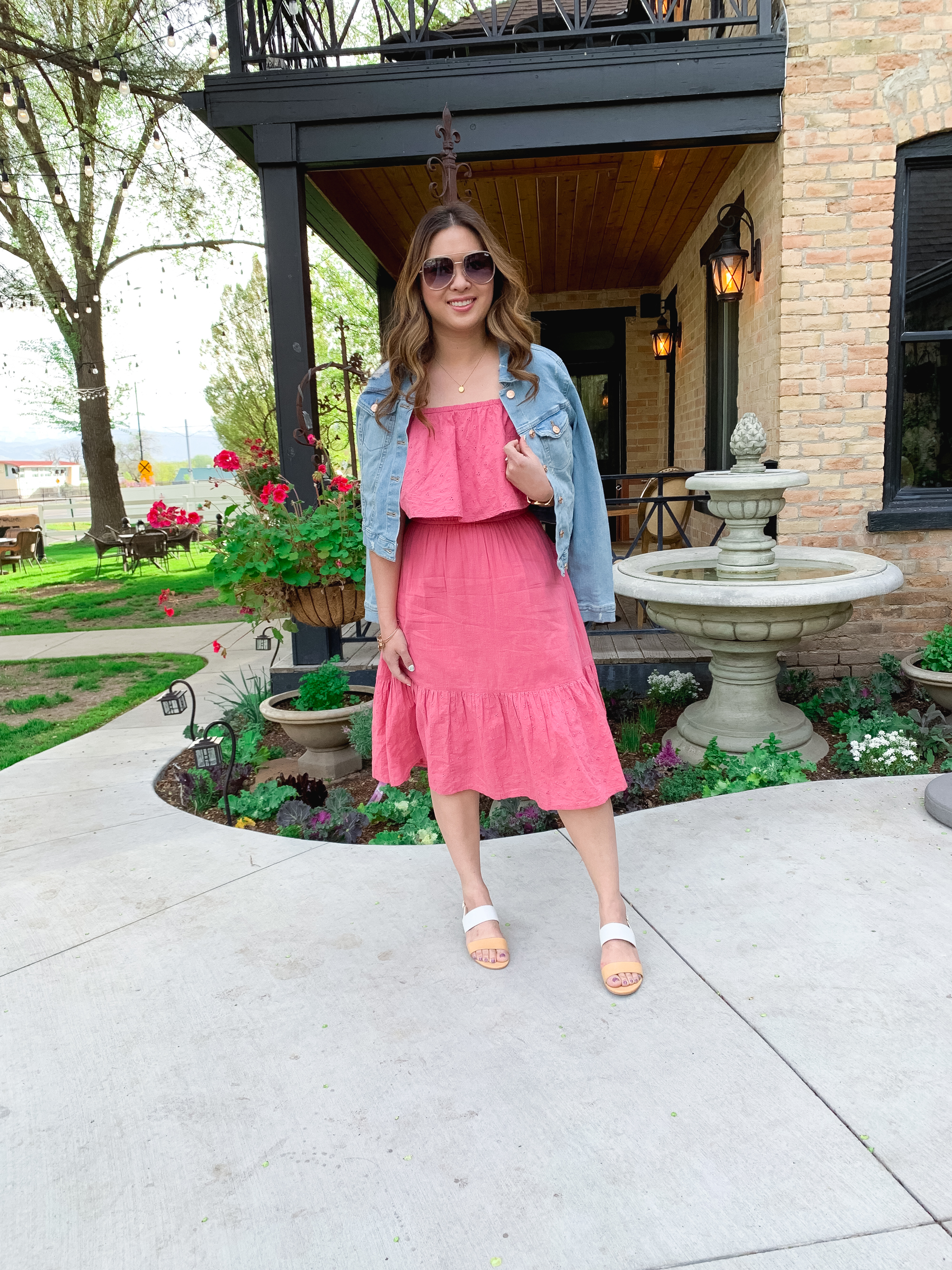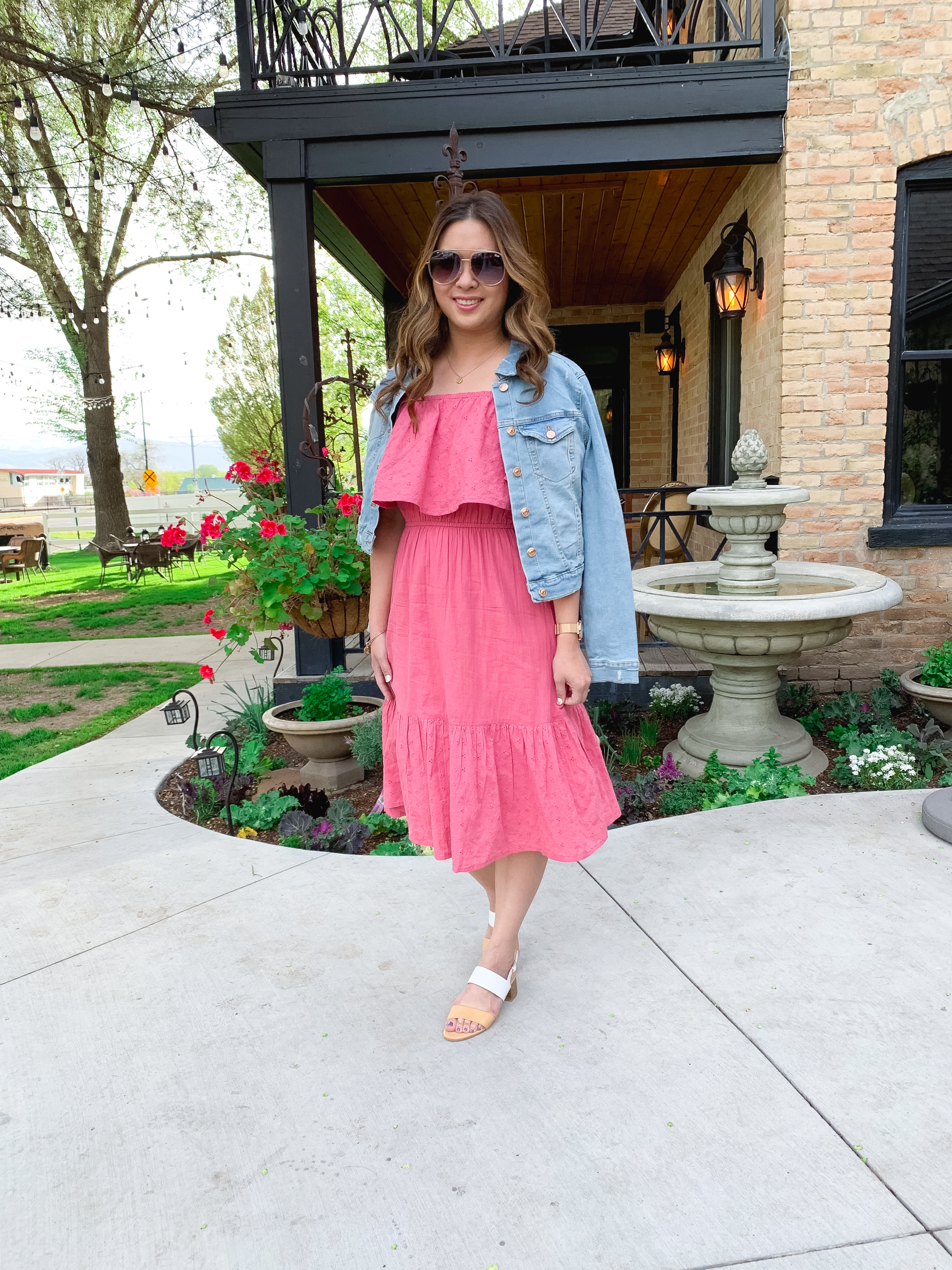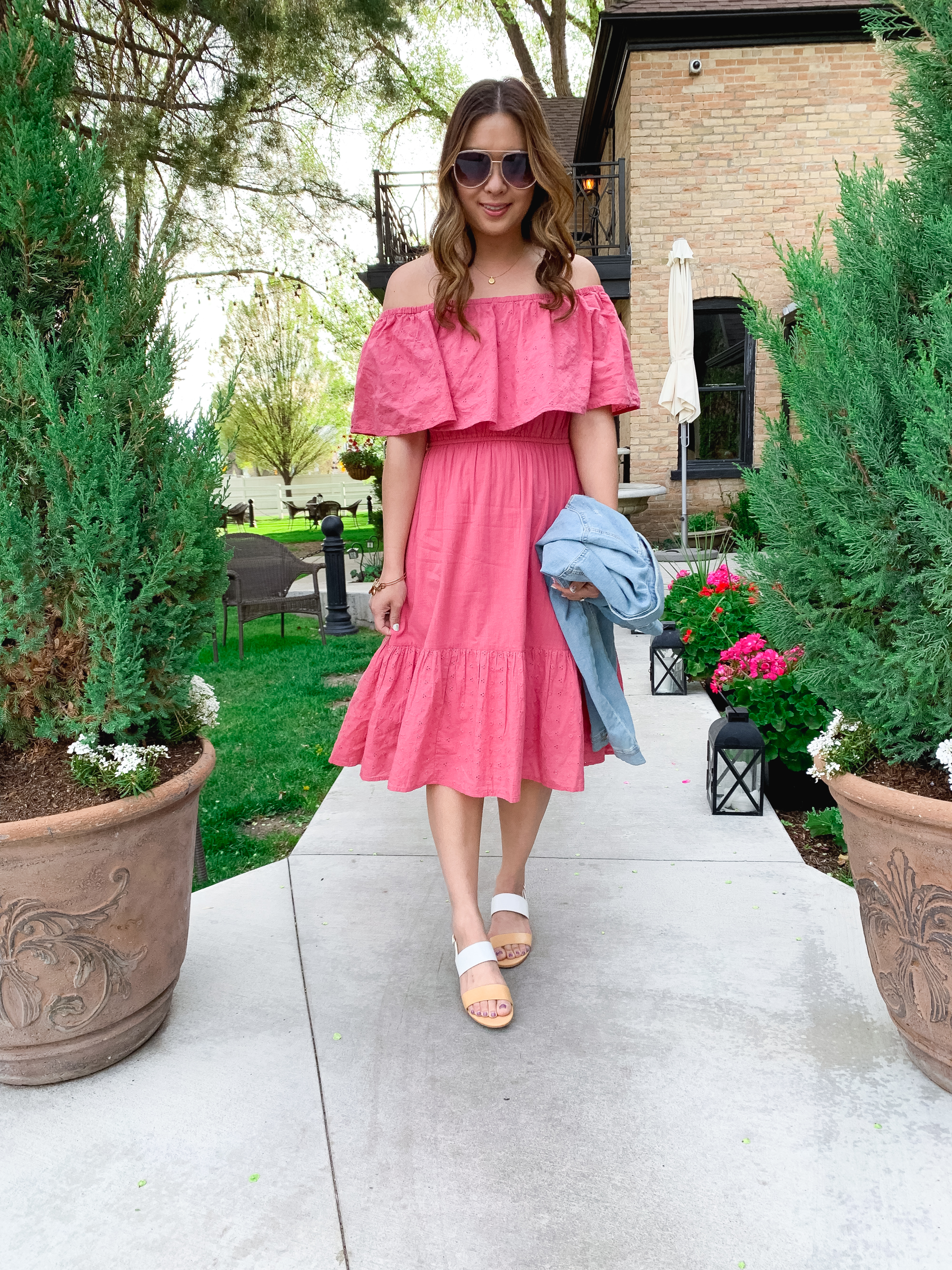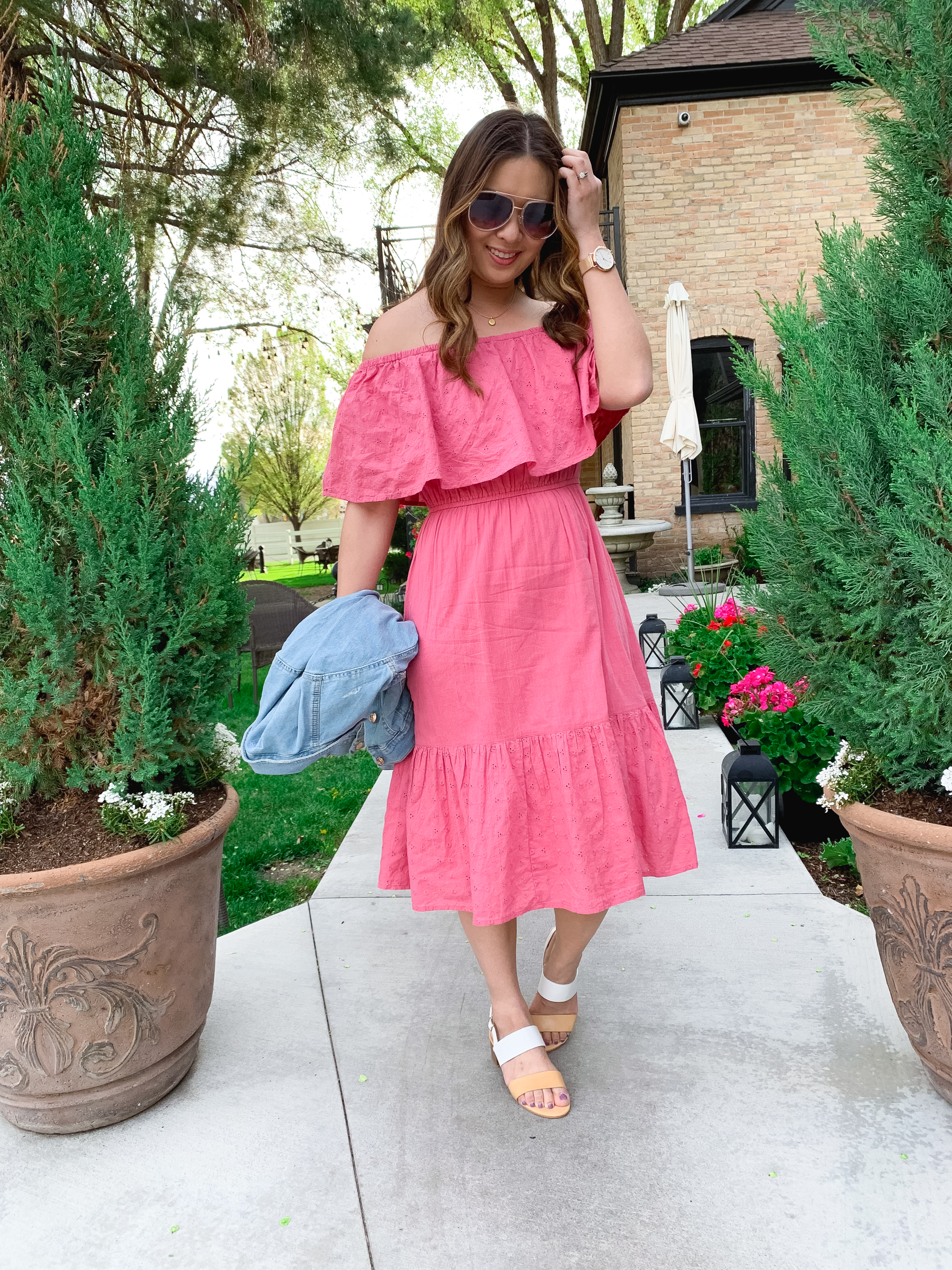 My off the shoulder dress comes in 4 colors and it was so hard to pick just one! I love the little eyelet details and the material makes it cool to wear when it's hot out. I also am loving this denim jacket (and I have a lot of denim jackets), but this one has beautiful gold buttons that I could not pass up!
And here are some other cute Summer pieces I am totally eyeing from the Sofia Jeans Summer Collection:

Thank you to Walmart for sponsoring this post, all opinions expressed are 100% my own.