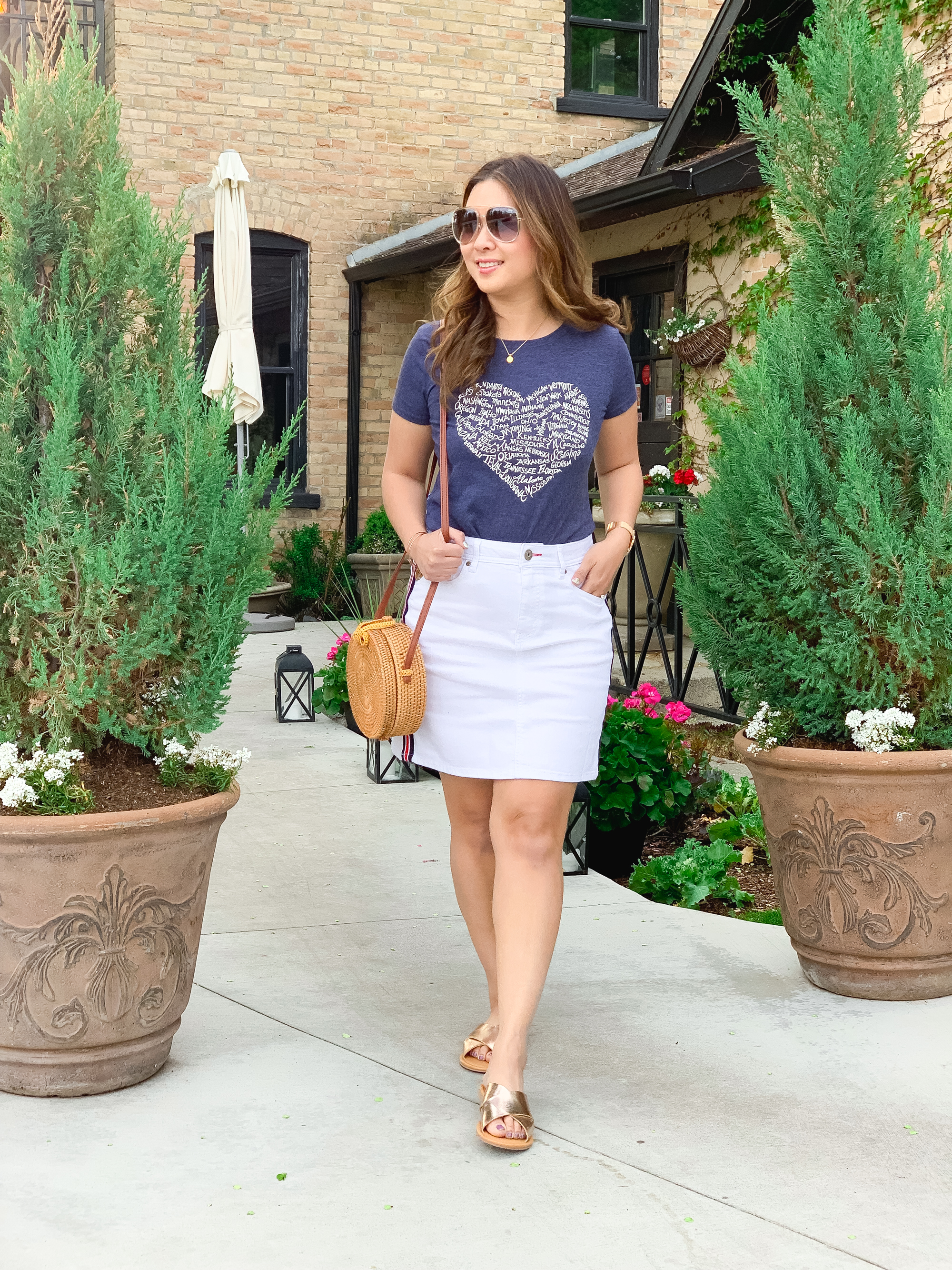 Tee (size Small, but wish I got Medium) // Skirt (size 6) // Sandals (TTS) // Sunglasses // Bag

I am back again with another outfit featuring Ellen DeGeneres' EV1 line at Walmart! For this look I am giving you a little info for any upcoming Memorial Day BBQs you may have, yes friends, it's coming up fast!! I am obsessed with this graphic tee because it is the shape of a heart (which I love) and the words are all of the United States, subtle, cute and patriotic all at once. And if you have been around here, you know that I have been loving denim skirt as an alternative to shorts. I've styled a few blue denim ones lately, but I am loving this white one for Summer!! I also love that it has a red and blue side stripe which makes it the ultimate Memorial Day party skirt!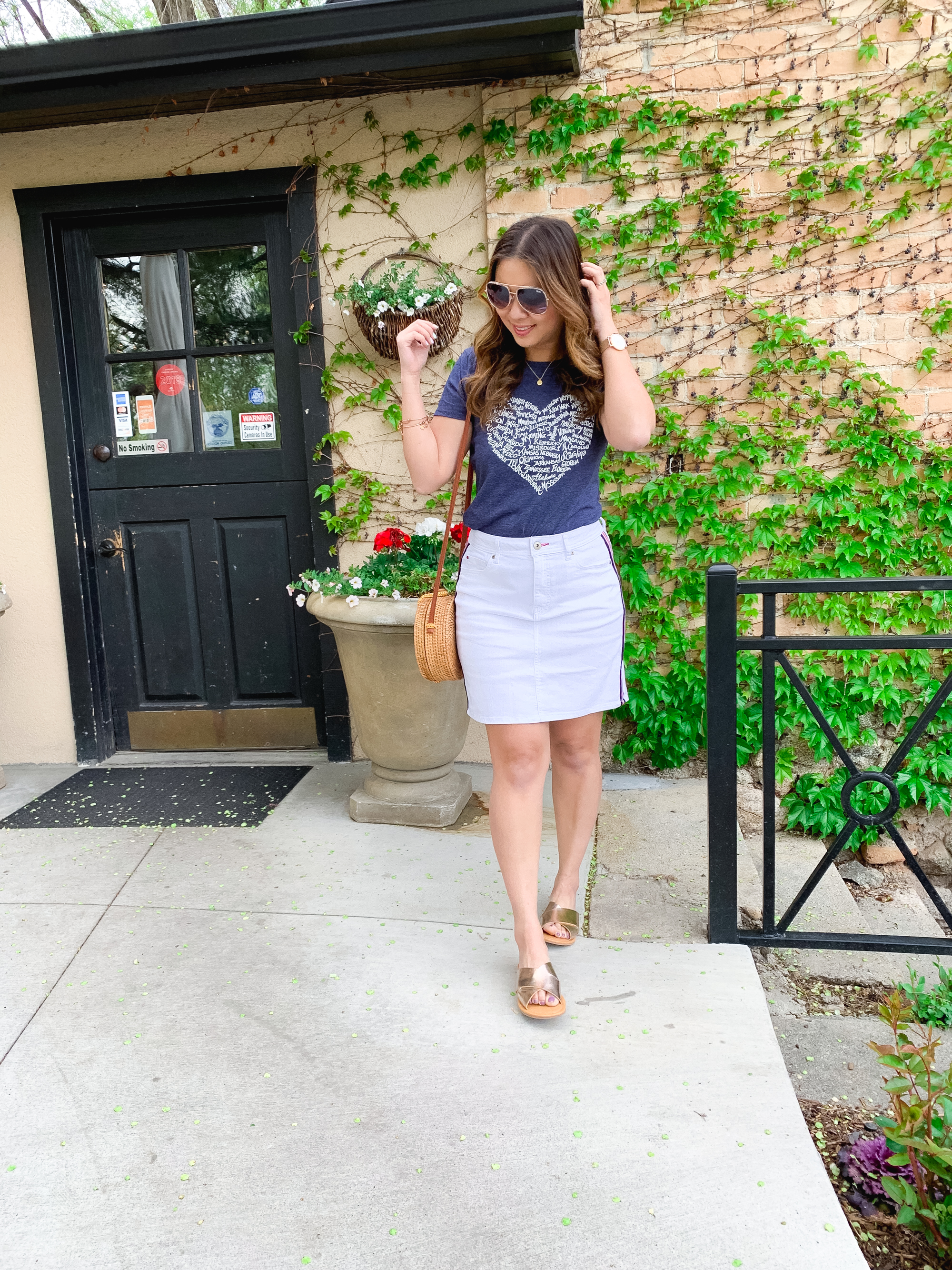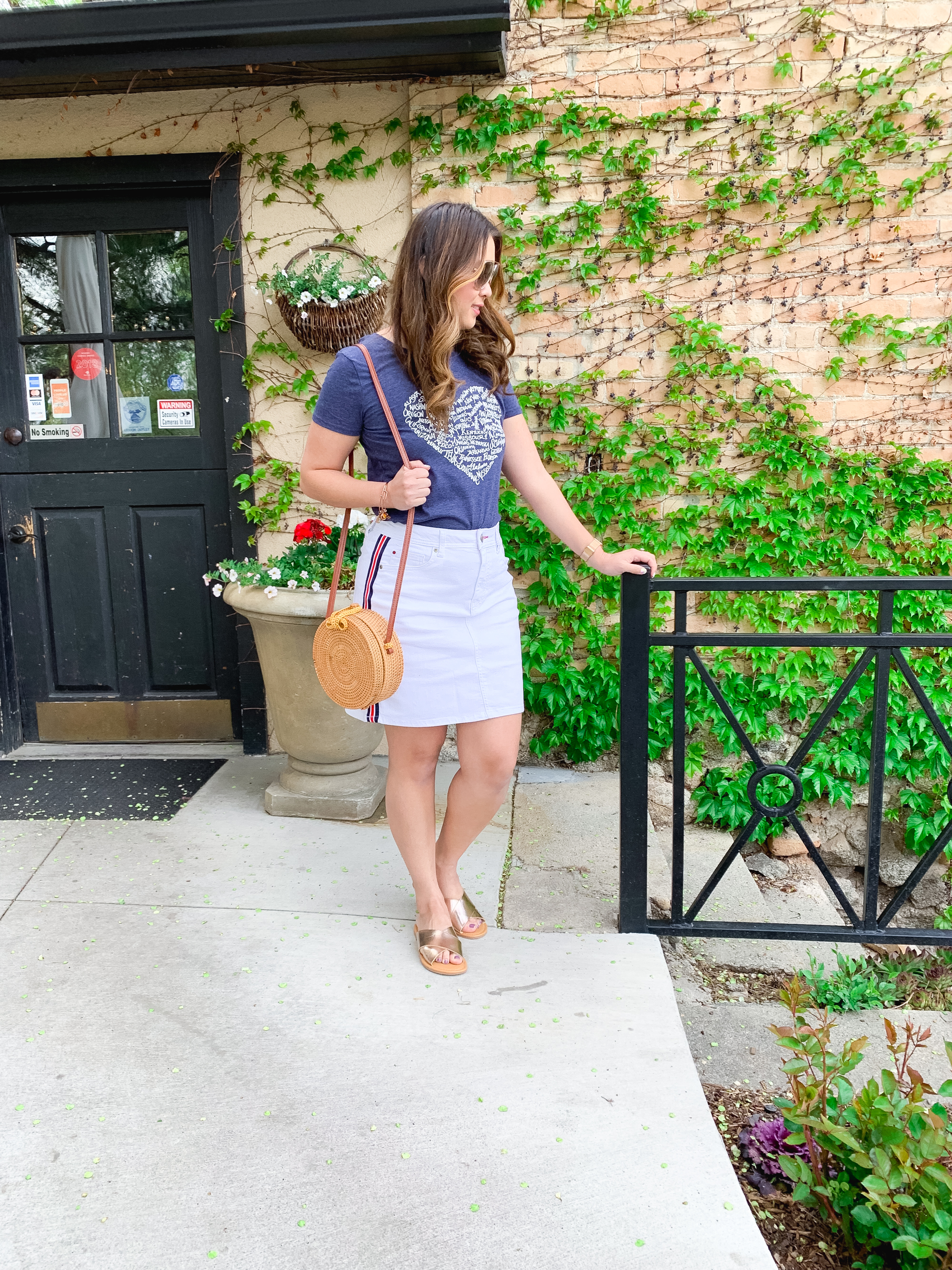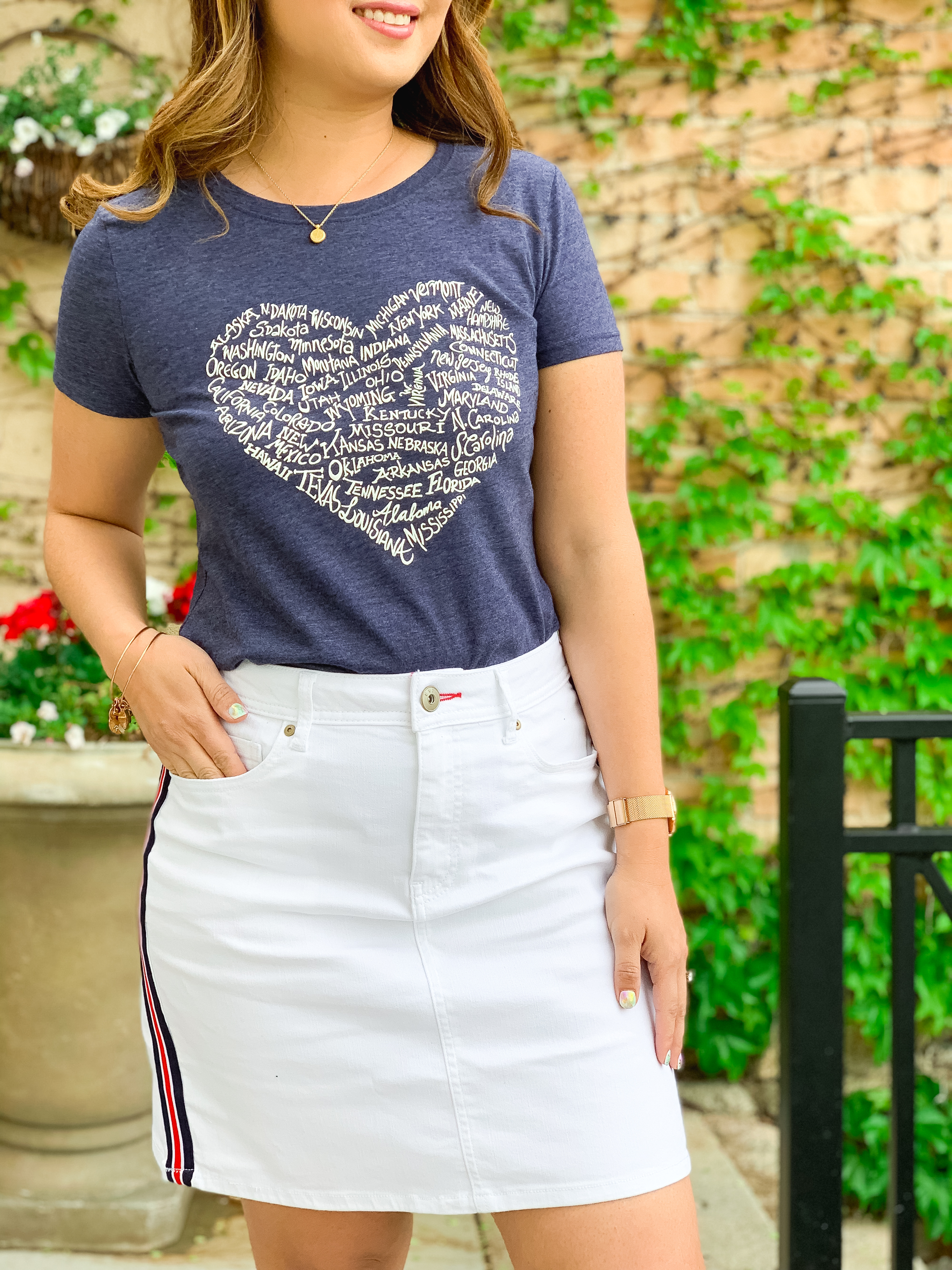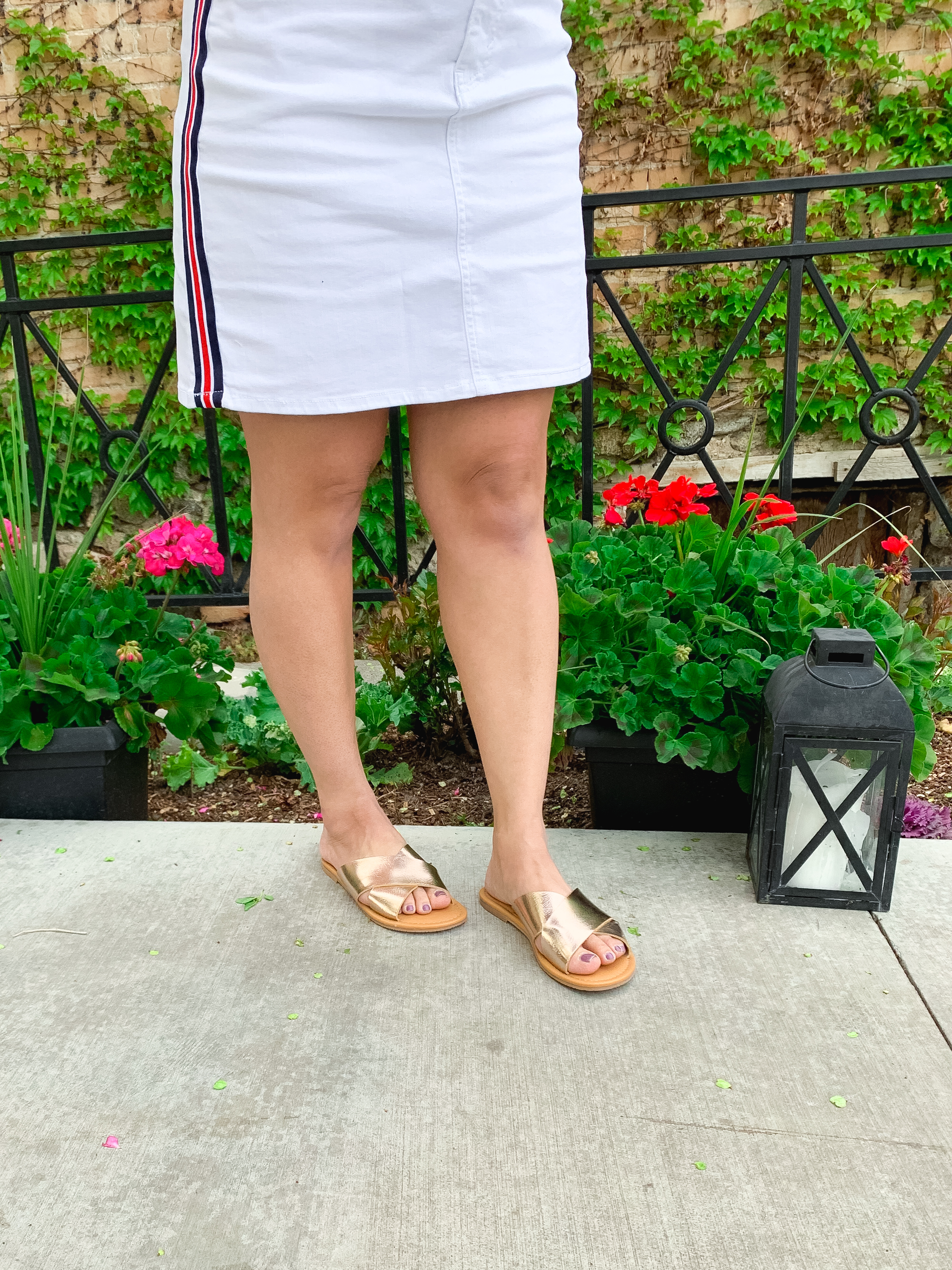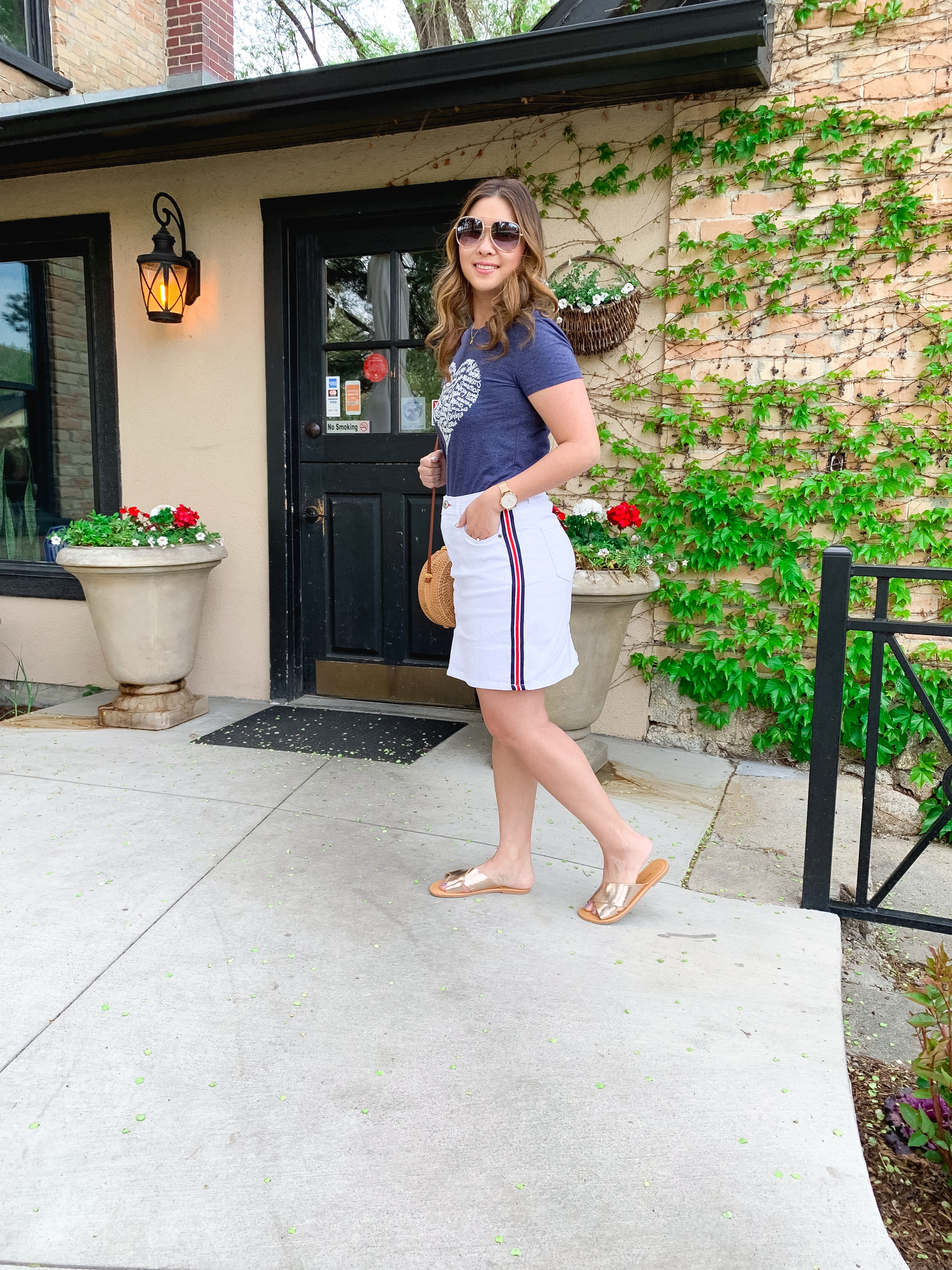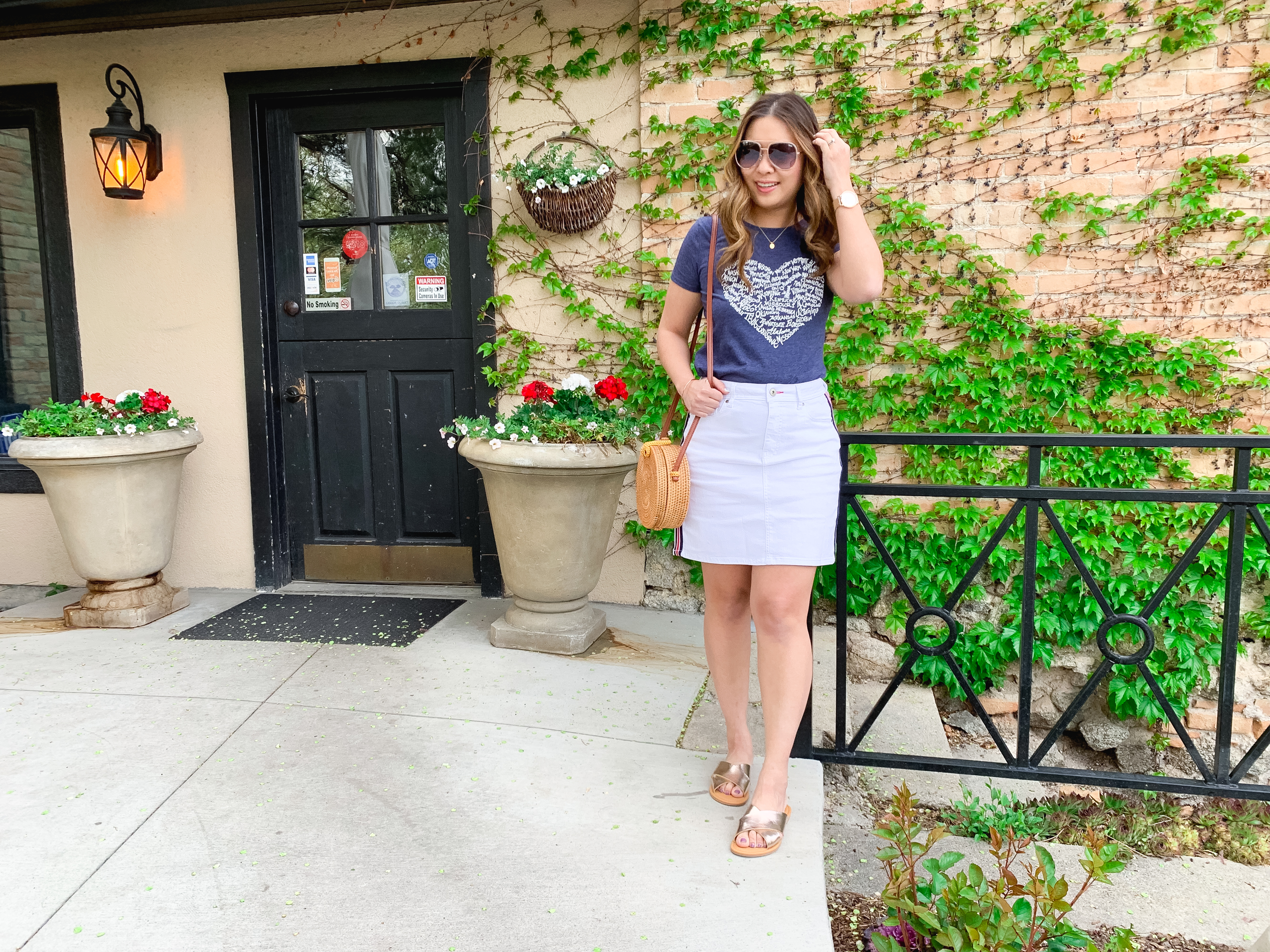 Walmart's EV1 collection consists of a lot of great basics from tees, to denim, to and a few accessories like wristlets too. Also, almost the entire collection is under $30 which is a real plus!
Here are some other pieces I am loving from the EV1 collection!

Thank you to Walmart for sponsoring this post! All opinions expressed are 100% my own!