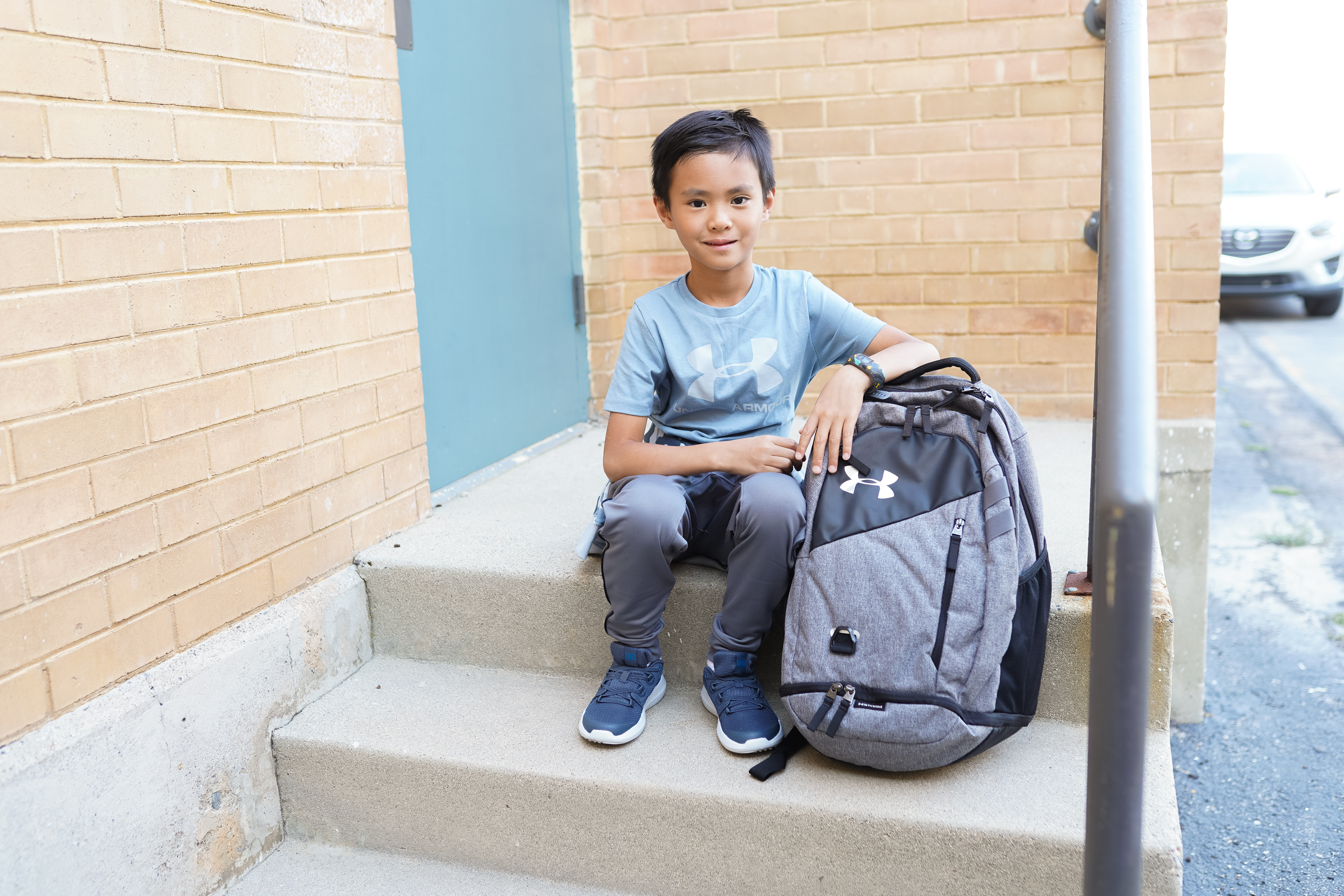 Austin has entered second year at a public dual immersion school and so far we are all so excited about it. My little sweet 7 year old absolutely LOVES school, his teachers, and playing with friends that he does look forward to the school year. Don't get me wrong, there are lots of great perks to Summer like traveling and visiting friends, but Austin THRIVES on routine and truly loves learning. This Summer he really picked up his reading and pretty much read every day, with the Dog Man series being his absolute favorite! He joined a few Summer reading programs and earned free books and has to read every night before bed too. I'm actually LOVING this stage and am not looking forward to eventually when he grows up and his love of books turns into video games and I will have to fight him tooth and nail to stop playing (this happened with his Dad so I figure it might with him too, but we will see haha)! He still also loves Math and loves doing all sorts of Math in his head, adding, subtracting, and he is even learning some multiplication too. He has been in an online virtual Math program weekly for the last few months where they learn more complicated skills like counting coins and that's where he started learning multiplication this Summer.
But what I am most excited about for him is to get back to his Chinese class! Well, my mom does a pretty good job of speaking Chinese to him regularly so he doesn't "lose it" over the Summer, but I have been really happy with the dual immersion program at our school. Austin does half the day in Chinese and half the day in Reading/Math. Every day it rotates on which classroom he starts off in and I have to say, in just one school year of Chinese, he is doing awesome. He can answer people's questions in complete sentences and I swear he knows a lot of words. Compared to his other friends who may go to Chinese school on weekends (I totally did this when growing up), I feel like his Chinese is almost at a higher level. In their classroom, they aren't really allowed to or supposed to speak English and it was really a TRUE immersion from Day 1 of 1st grade. I have to say, Austin's speaking level is ALMOST surpassing that of Marvin's and I bet that after this school year, it may for sure surpass it. 😉 I totally think there are so many benefits to learning a second language, especially at a young age, but for us, since we are Taiwanese-American, I think it's especially important for my kids to learn it. Funny thing is, when I was growing up, I loathed learning and speaking Chinese, but it's like when you become an adult, you are like, "Shoot, I wished I learned it better or paid more attention when younger". I definitely think that learning a second language works another part of your brain, is great to have for potential work opportunities, but most importantly, we are going back to Taiwan in December and I am excited that he will be able to actually converse with all of our family over there or at least understand a little bit of what they are talking about.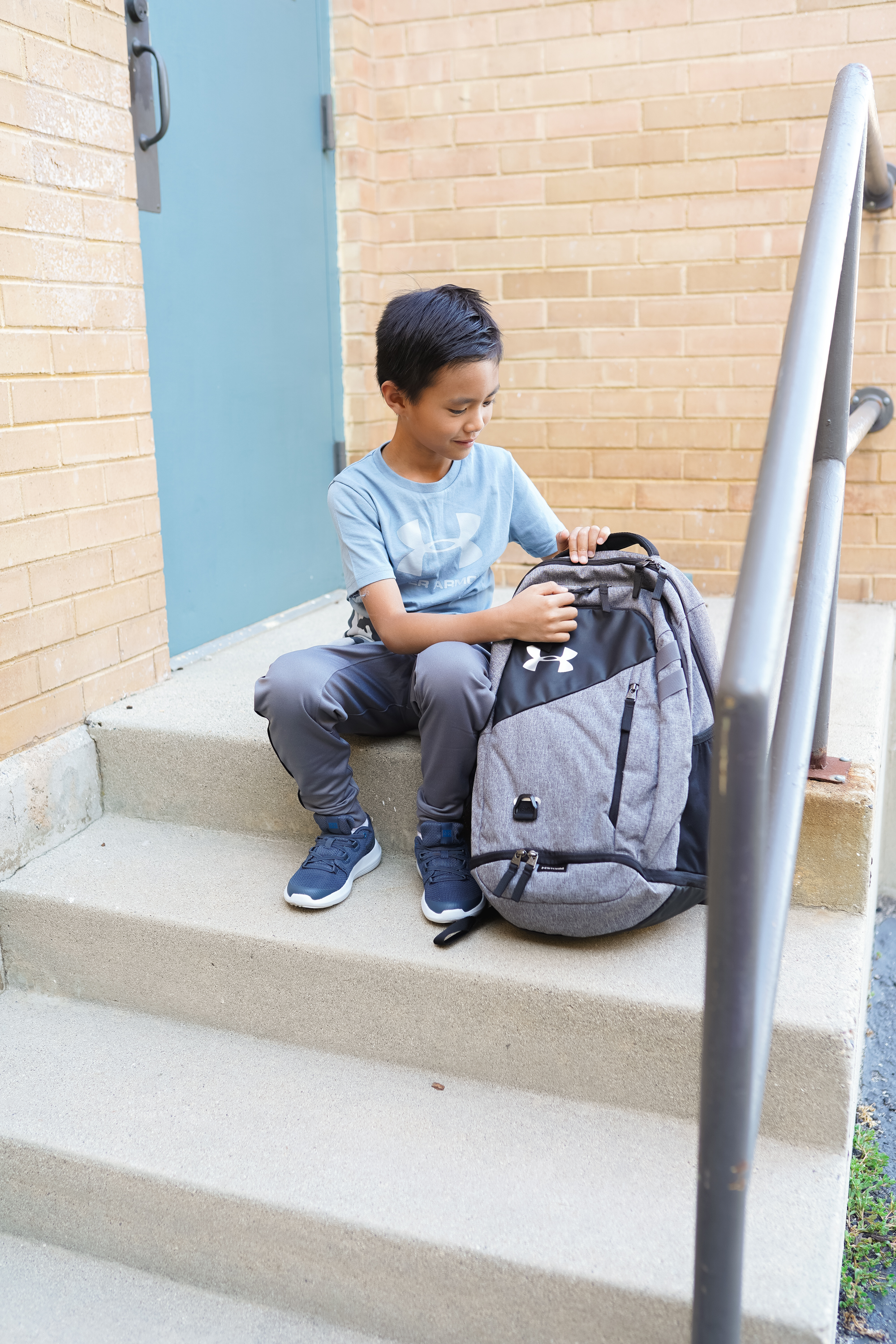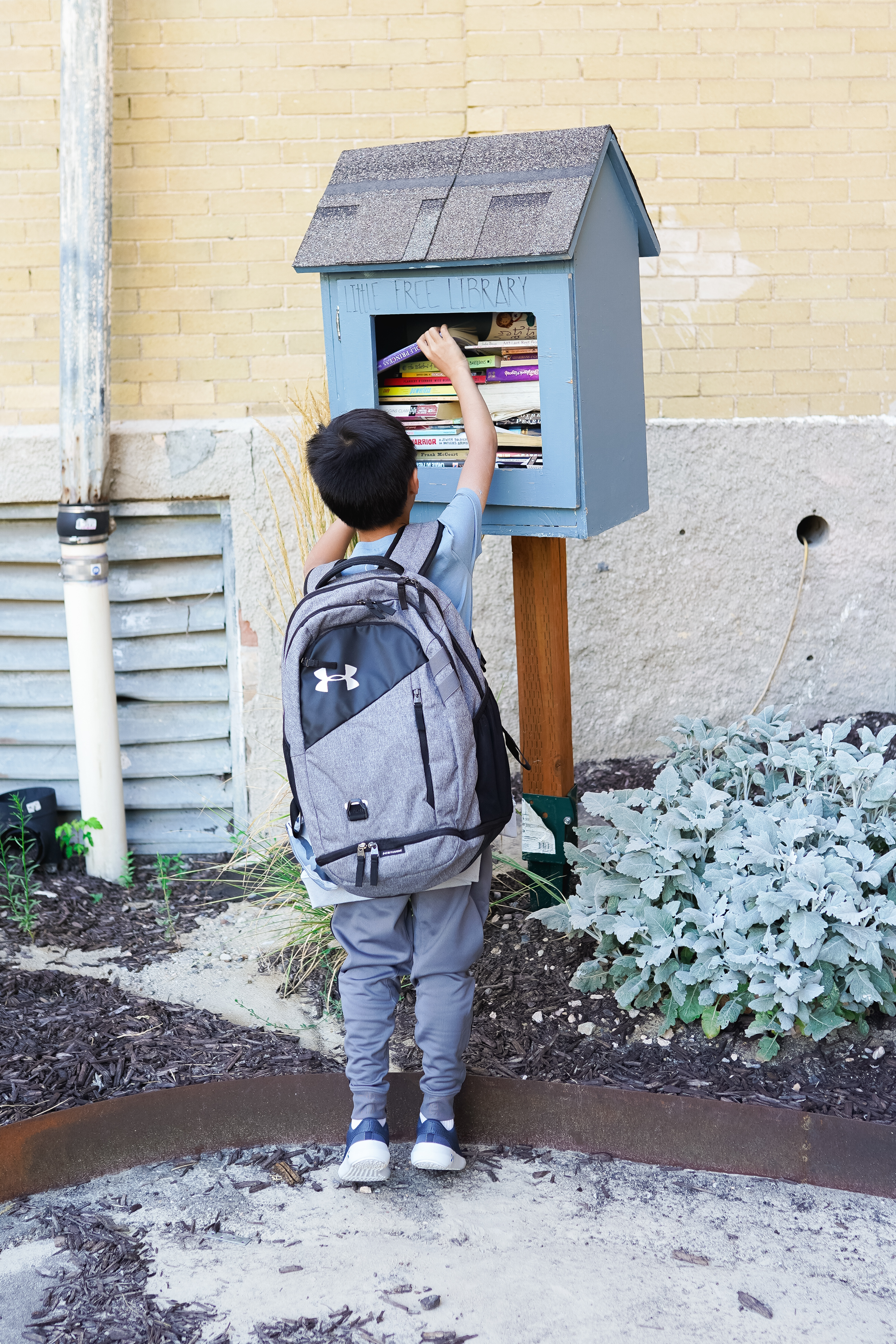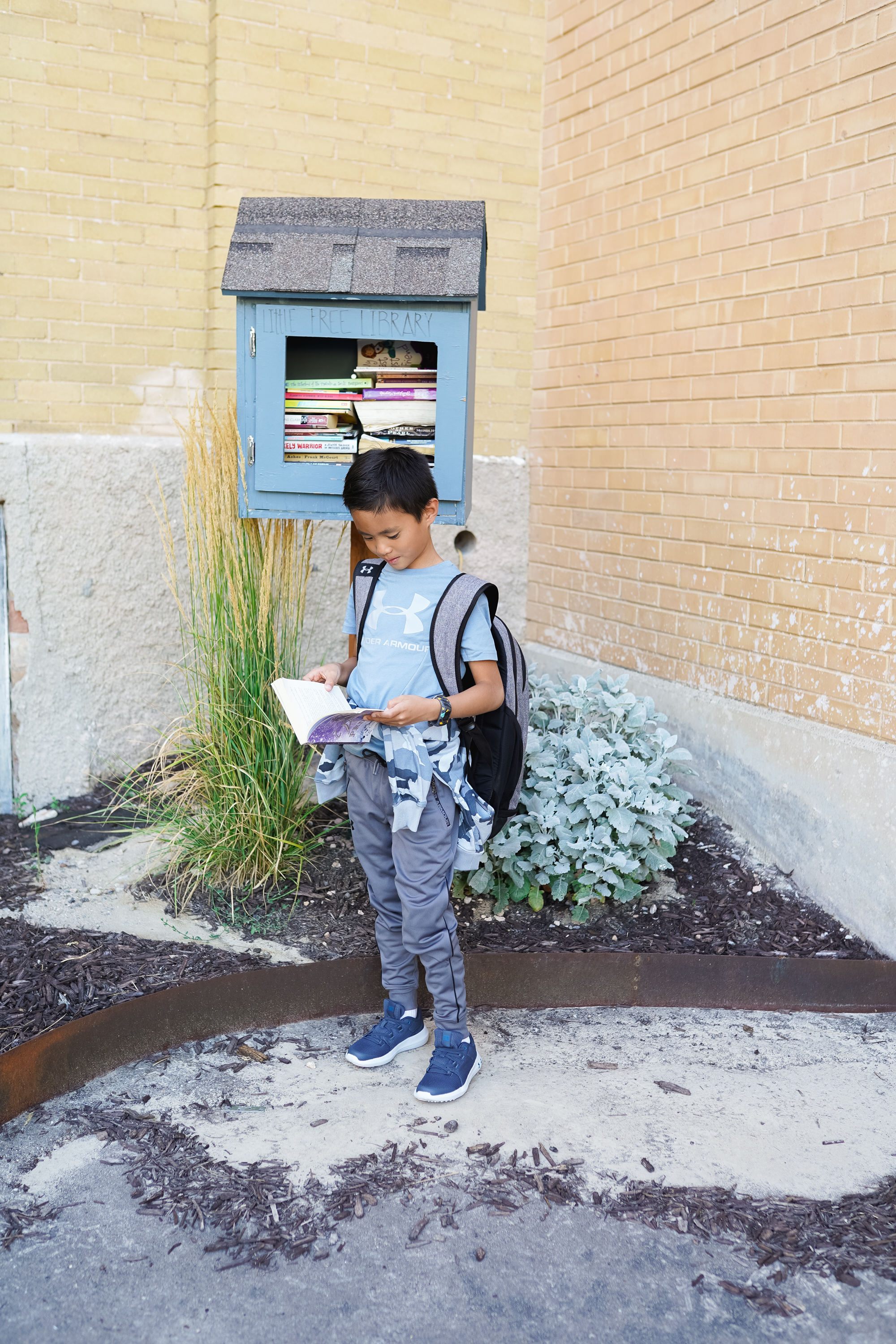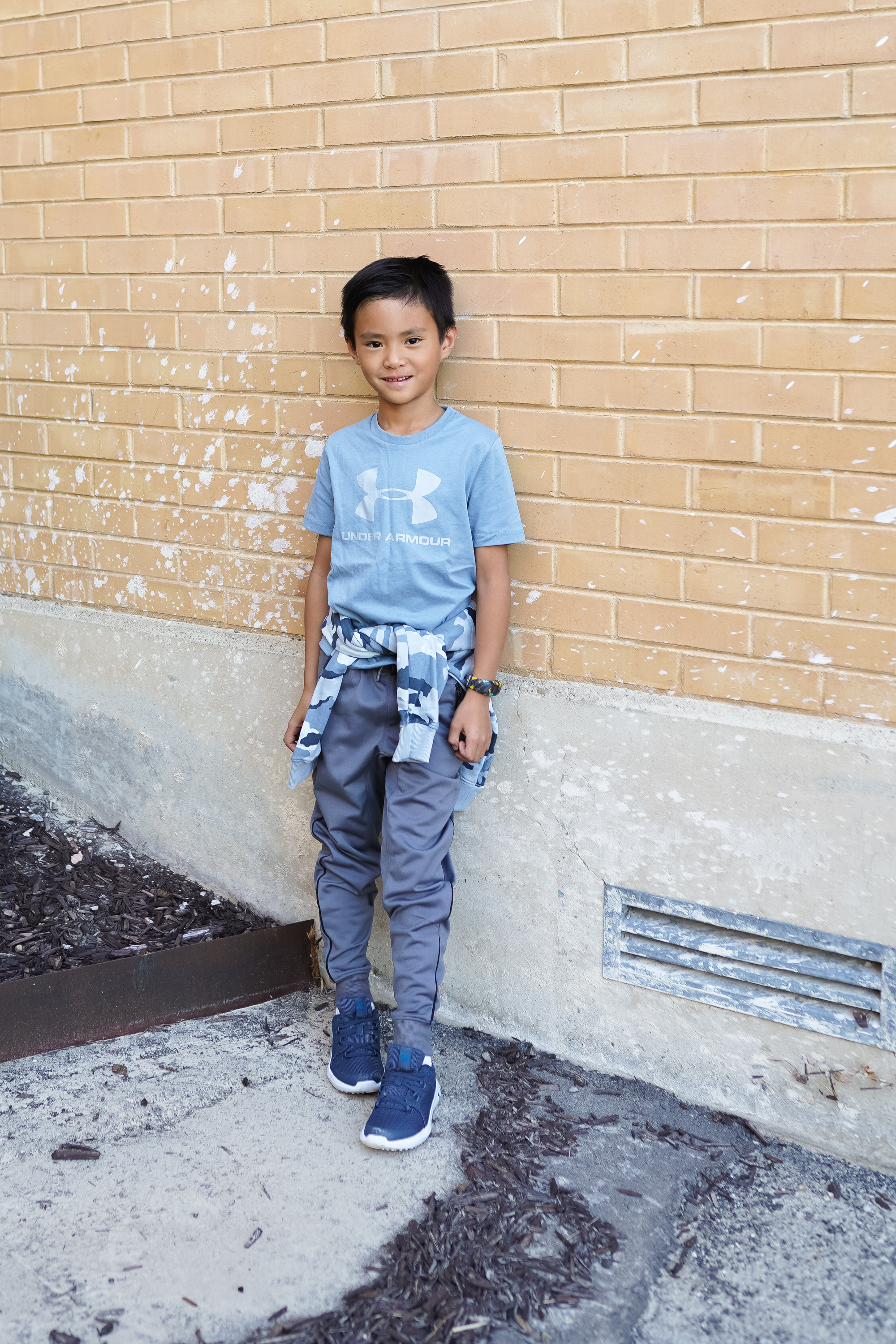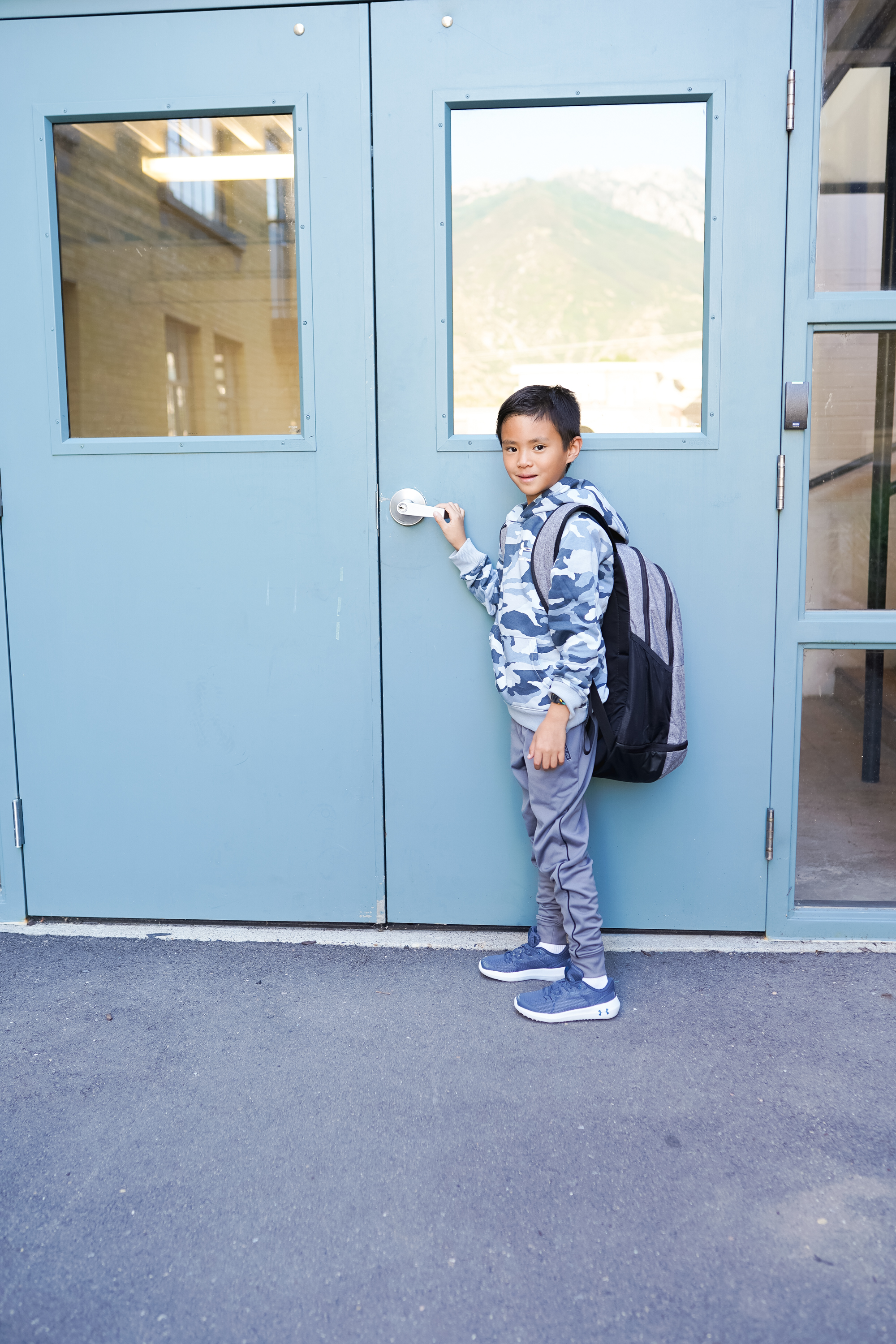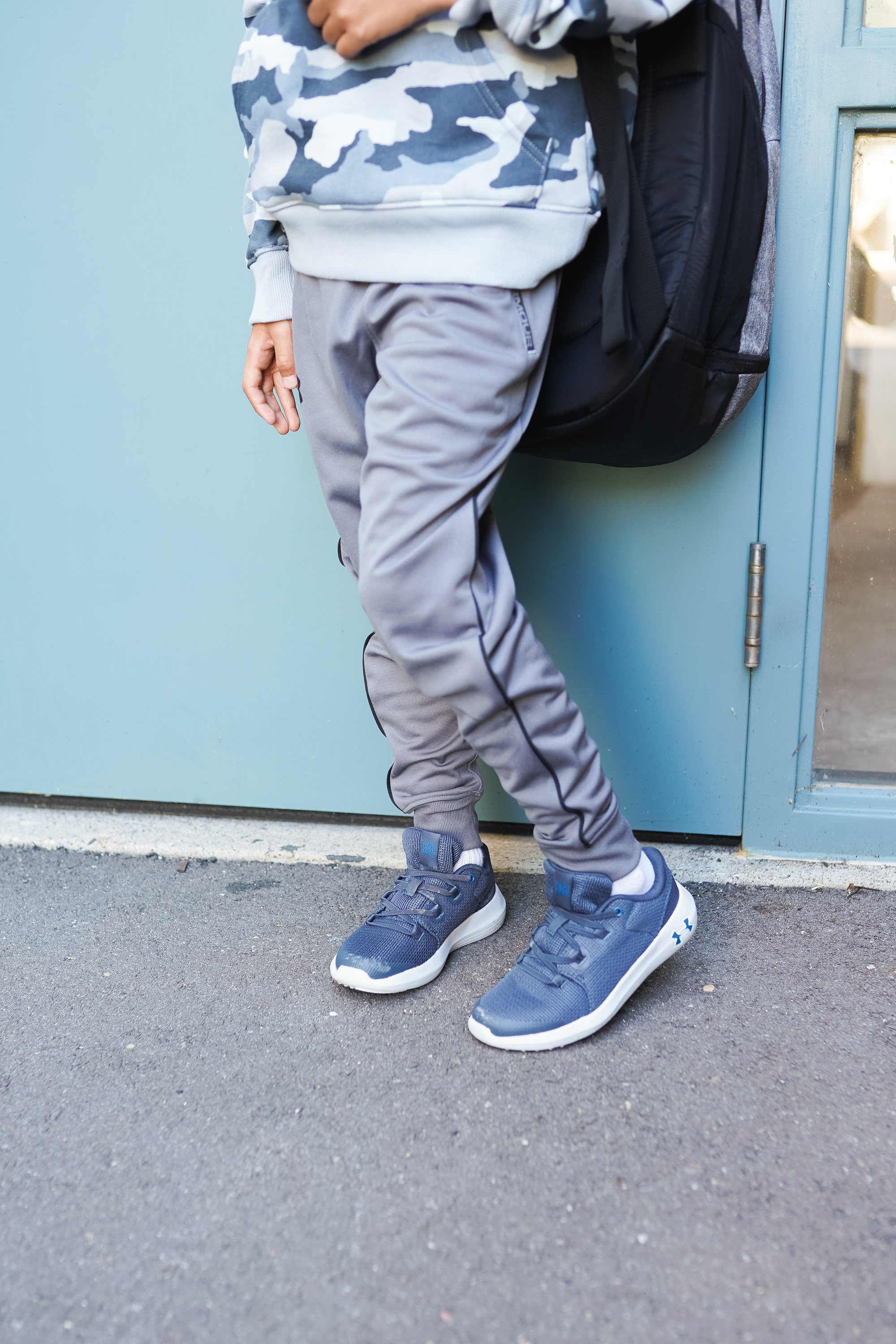 Tee // Camo Hoodie // Tapered Pant // Sneakers // Backpack
For school, Austin's perfect thing to wear would be a tee, pants and sneakers. He lives for comfort and actually prefers pants or joggers over jeans. I definitely think that for outdoor recess, comfort is key for all the running around or whatever those boys are doing out there haha! Under Armour truly has it down when it comes to comfortable athletic wear, I know that one of Austin's best friends pretty much wears it weekly! And although Austin did learn to tie his shoes over this Summer, these sneakers are actually a slip on style with laces that you don't need to tie, and that actually makes things a little easier if we have to rush out the door because of a late morning! Under Armour has clothing and shoes for the entire family, and my favorite part about shopping online there may be the free shipping and free returns for U.S. orders $50+! Also, for a limited time, they are offering $10 off (no code needed) on select backpacks!
Thank you to Under Armour and Shopping Links for sponsoring this post, all opinions expressed are 100% my own.