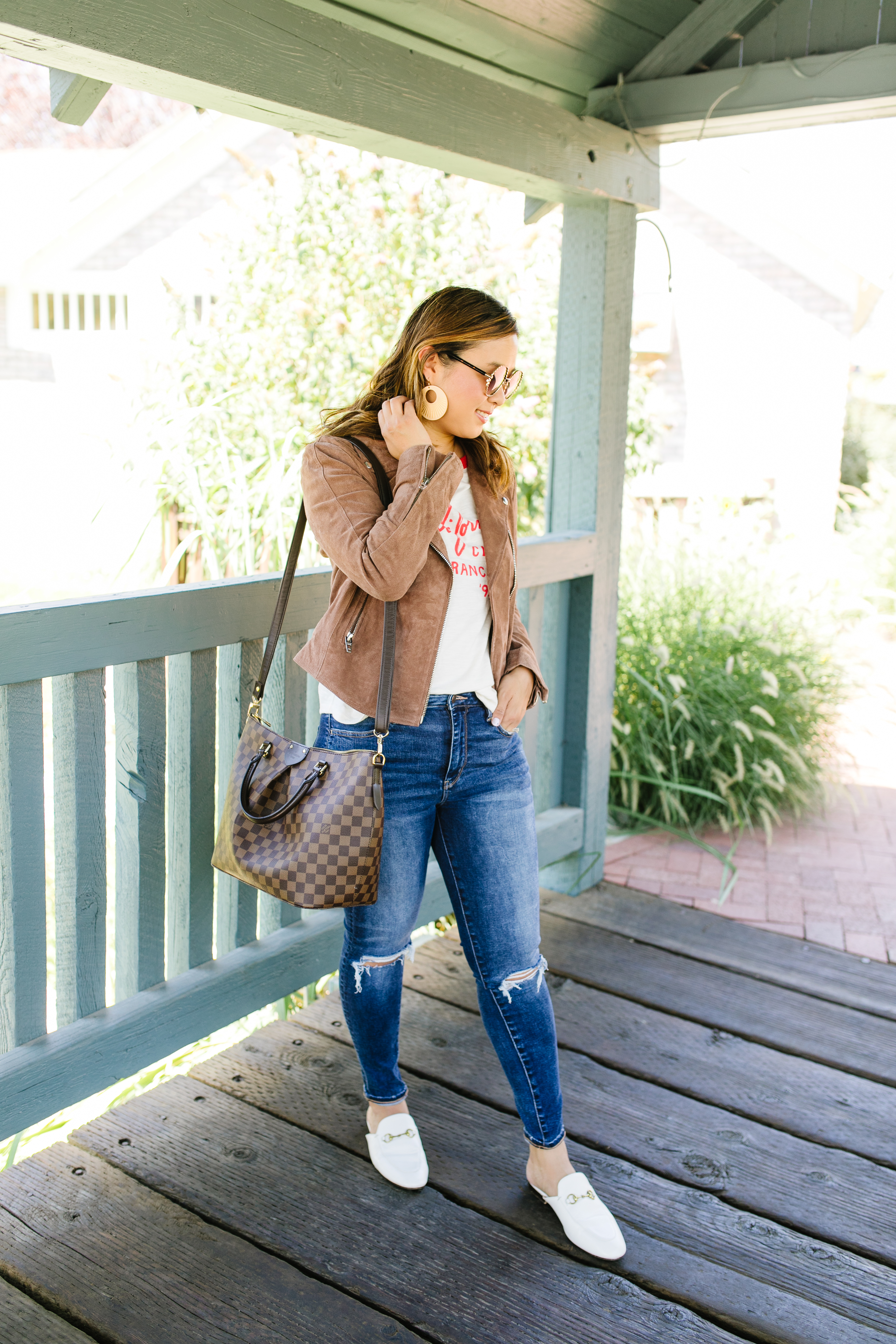 Today, I am super excited to partner with eBay to talk about all things fashion; specifically I am going to share all about how to find and shop the best fashion pieces (especially our favorite brands), eBay's Authenticate program, and how to search for daily deals!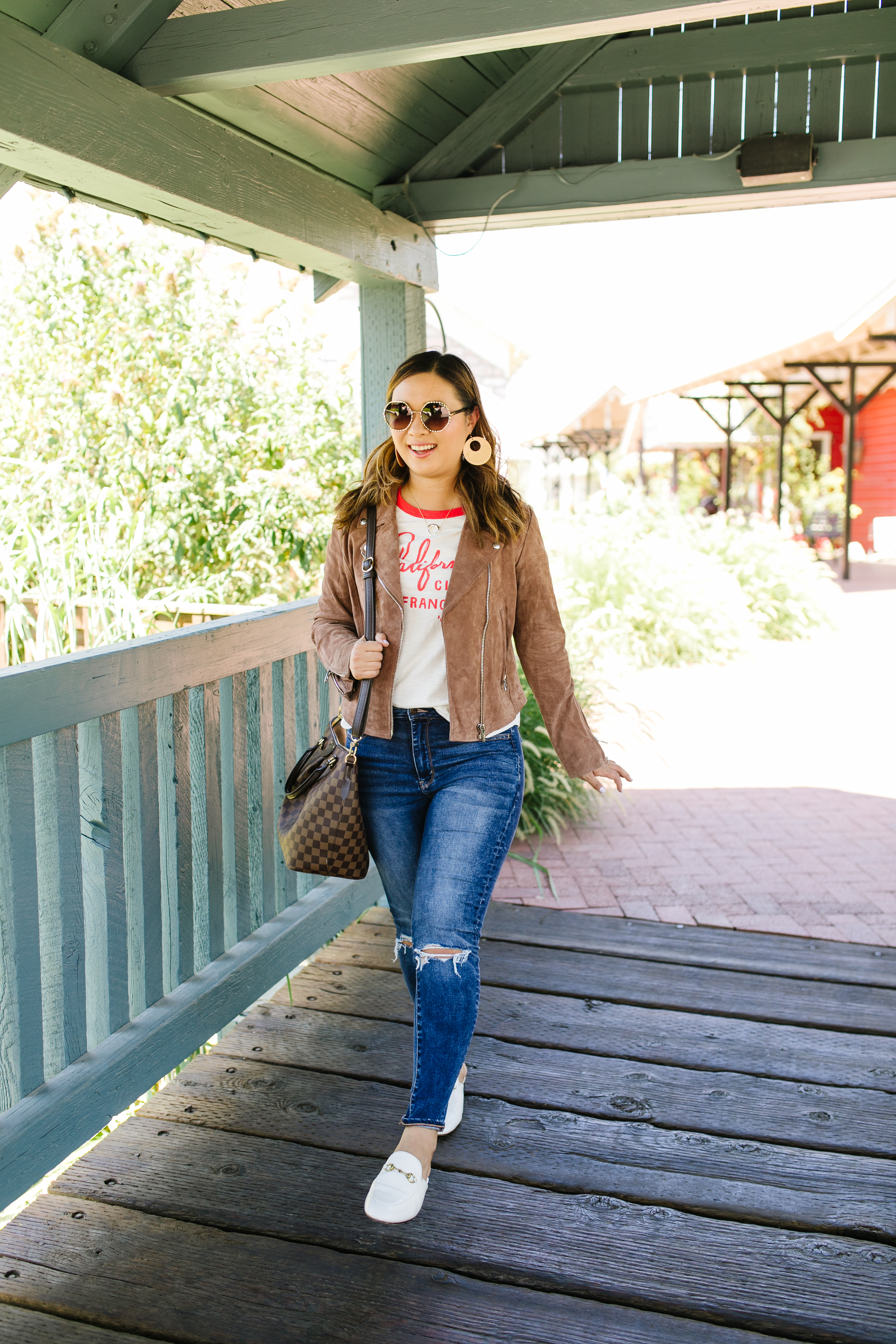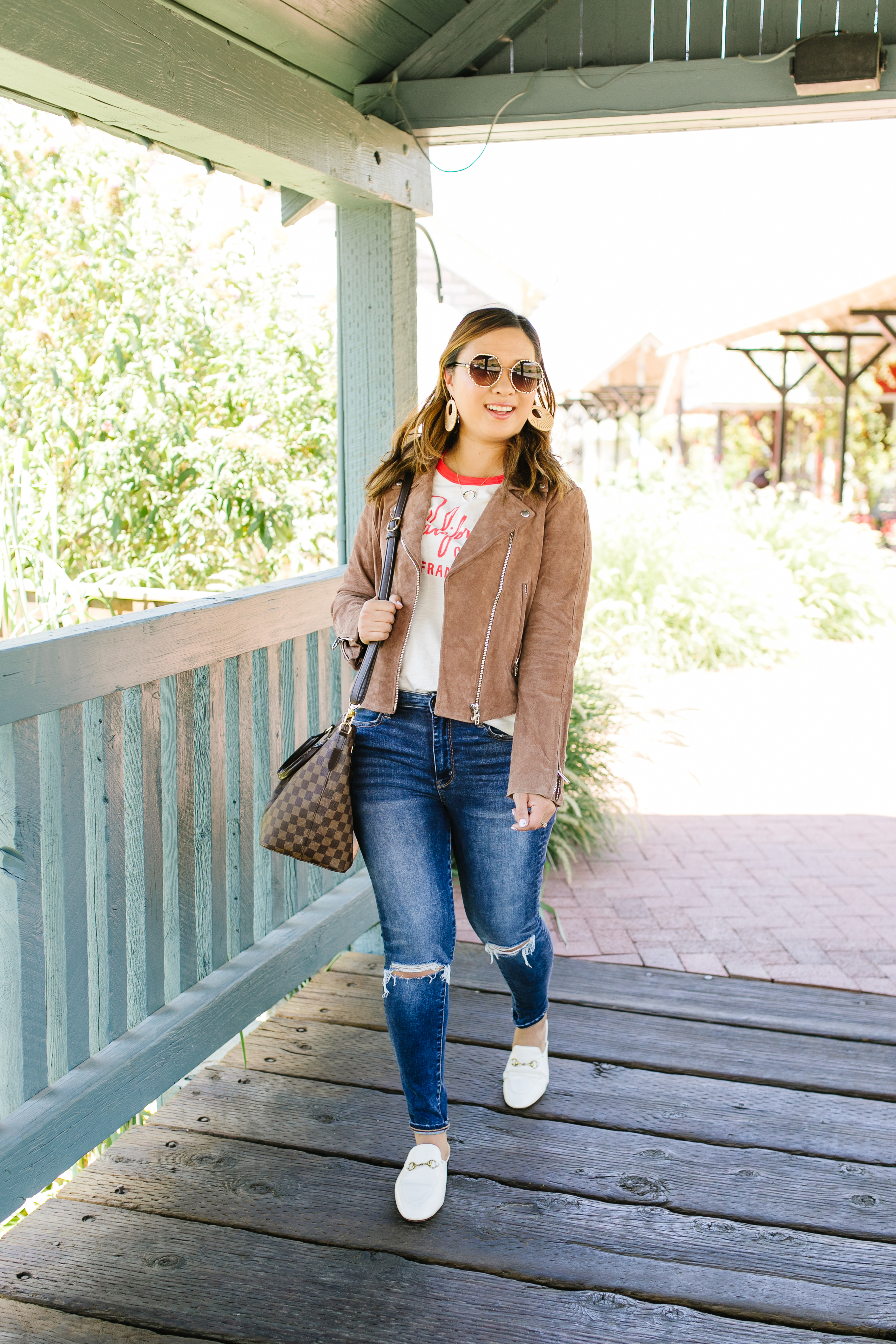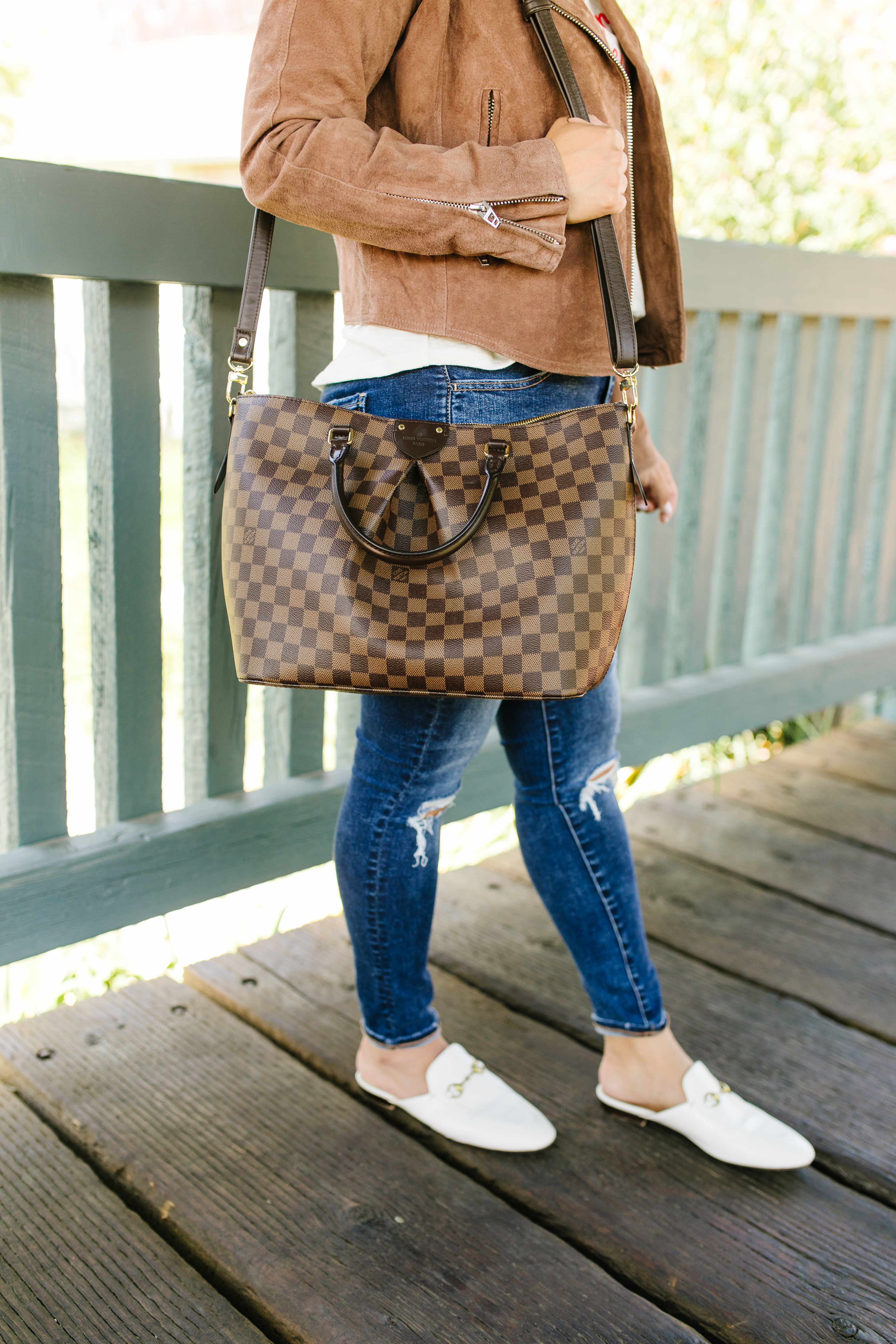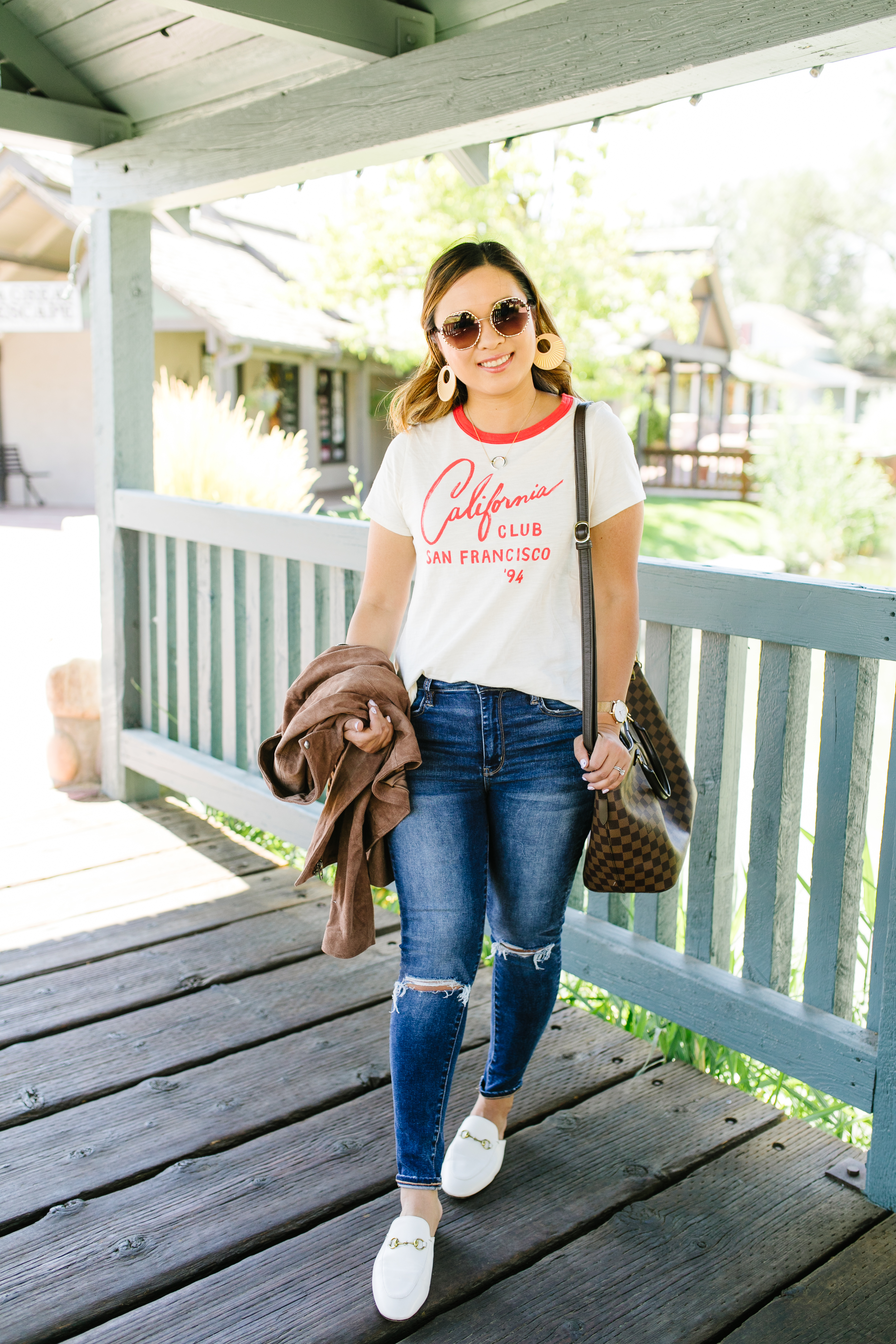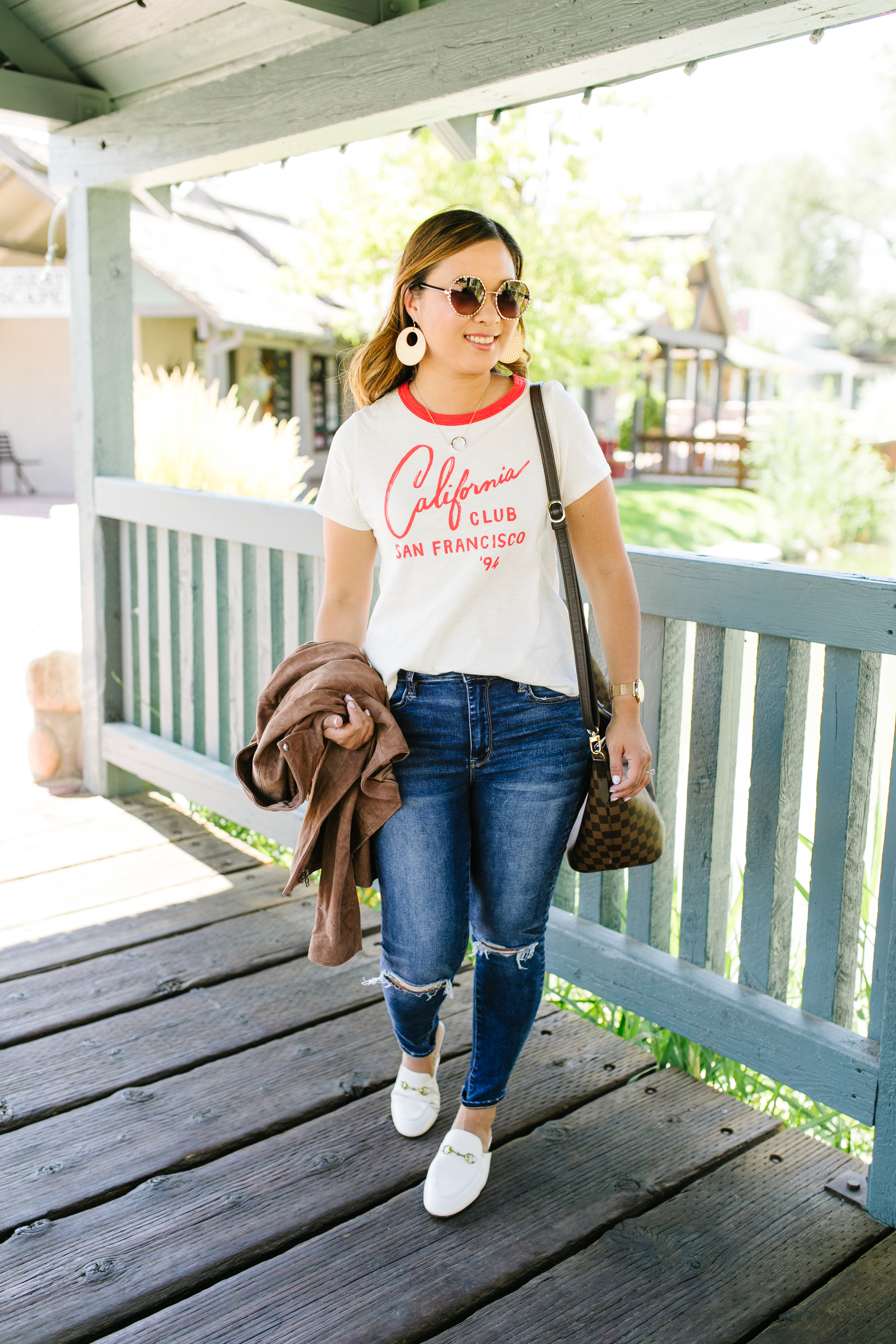 Finding your favorite brands:
This one may be something that many of you are used to doing, which is searching for specific products on eBay. Whether you are searching for that highly sought after BlankNYC jacket in a specific color and size, a certain Free People top or a Chanel or Gucci designer bag, eBay is a great place to look for all of those things. Or even if you are just looking for some cute Loafer Mule Slides in white (like the ones I am wearing), their Search Bar is pretty good at bringing back relevant listings! It's best to be specific in what you are looking for and you can also narrow your search down by size, color, price, free shipping and even new pieces as well. I don't know about you, but I LIVE for being able to filter while shipping, maybe that's the Statistics minor in my talking. You can buy items by either bidding on them or some listings will just have a Buy It Now price. There are also seller reviews to ensure that you are buying from a trusted seller, if you are worried.
eBay's Authenticate Program:
I definitely think one of the first places I look when buying a designer bag is eBay. Again, you can find new or gently used bags on here from designers like Louis Vuitton, Hermes, Chanel, Gucci, Celine, Fendi, Christian Dior, Prada, Goyard, Balenciaga, Burberry and more. However, I know that it can sometimes be intimidating to make a huge purchase when you don't even know the seller, but that is where eBay's Authenticate Program comes in. As a seller, you can send your eligible luxury handbags and wallets to independent industry experts who will verify authenticity and sell them on eBay for you. As a buyer, you can see these listings as they will have an "Authenticity Verified" logo in them. This way the buyer can also shop in confidence ensuring they are buying the actual designer brand. Here are some examples of my Louis Vuitton Siena MM with the Authenticity Verified. Note, you can search to make sure you are getting these items.
Daily Deals:
And lastly, did you know that eBay offers daily deals? Every single day, they offer tons of different deals across all categories like fashion, home, electronics, etc.! From 8/21 – 9/4, eBay is running an Adidas Sale event where select apparel and shoes will be 75-80% off too!! Say what? That's amazing!
Thank you to eBay for sponsoring this post, all opinions expressed are 100% my own.