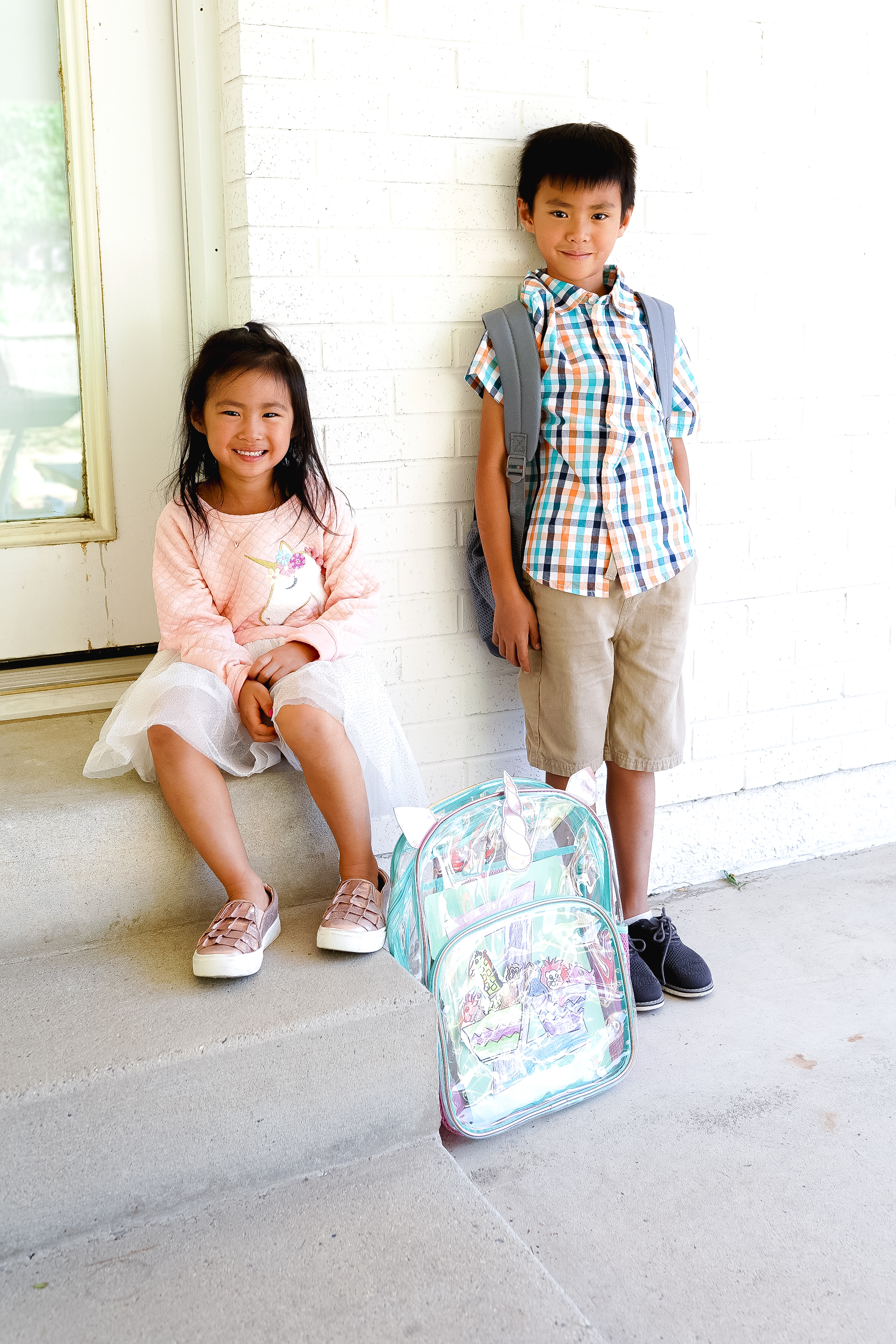 The other day when the kids went off to school, it was actually a little chilly in the morning, say what!? We are still in that period where some of the kids clothes are still Summer outfits, but also starting to get a few long sleeves for chilly mornings and Fall weather coming up soon! Vivian is still 100% all about wearing dresses to school and this unicorn one was calling her name!! I also picked up these cute rose gold sneakers for her the other day and we are both in LOVE! She calls them her "sparkly sneakers" and LOVES them!! For Austin, he is somewhere between sporty and preppy and kind of to play off of Vivian's bright colors, we went preppy this time! The backpacks they use daily are also from Walmart and I love all the clear backpack options they have (I know some schools require this)! For those of you who have kid's who need to dress in uniform or more dressy styles, Walmart has a great selection for that too along with all the comfy casual clothes for kids! I definitely always look to Walmart as a kid's clothing and shoes shopping destination especially when changing over to a new wardrobe with new seasons of life! And as always, you can get free 2-Day shipping on Walmart.com if you spend $35+!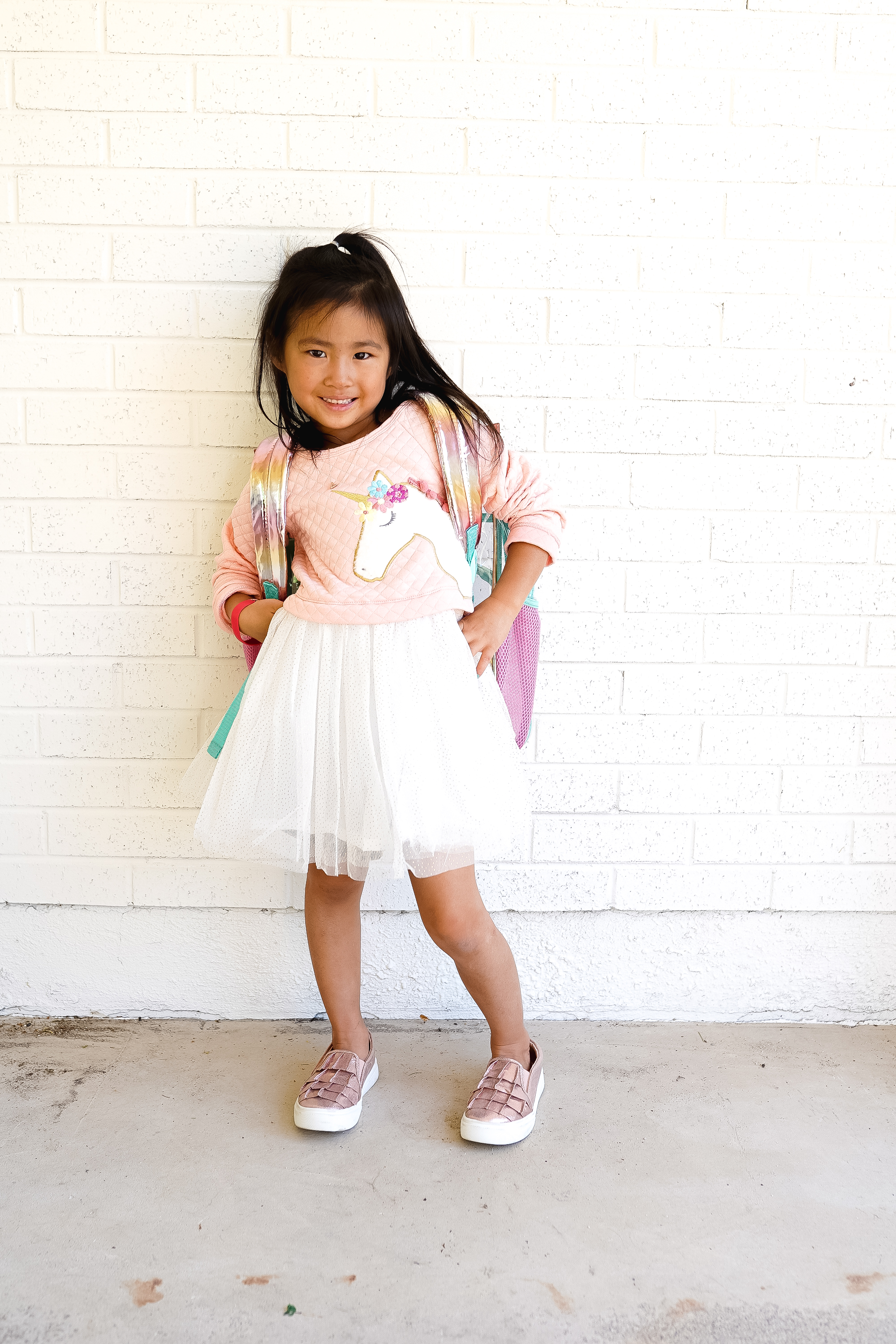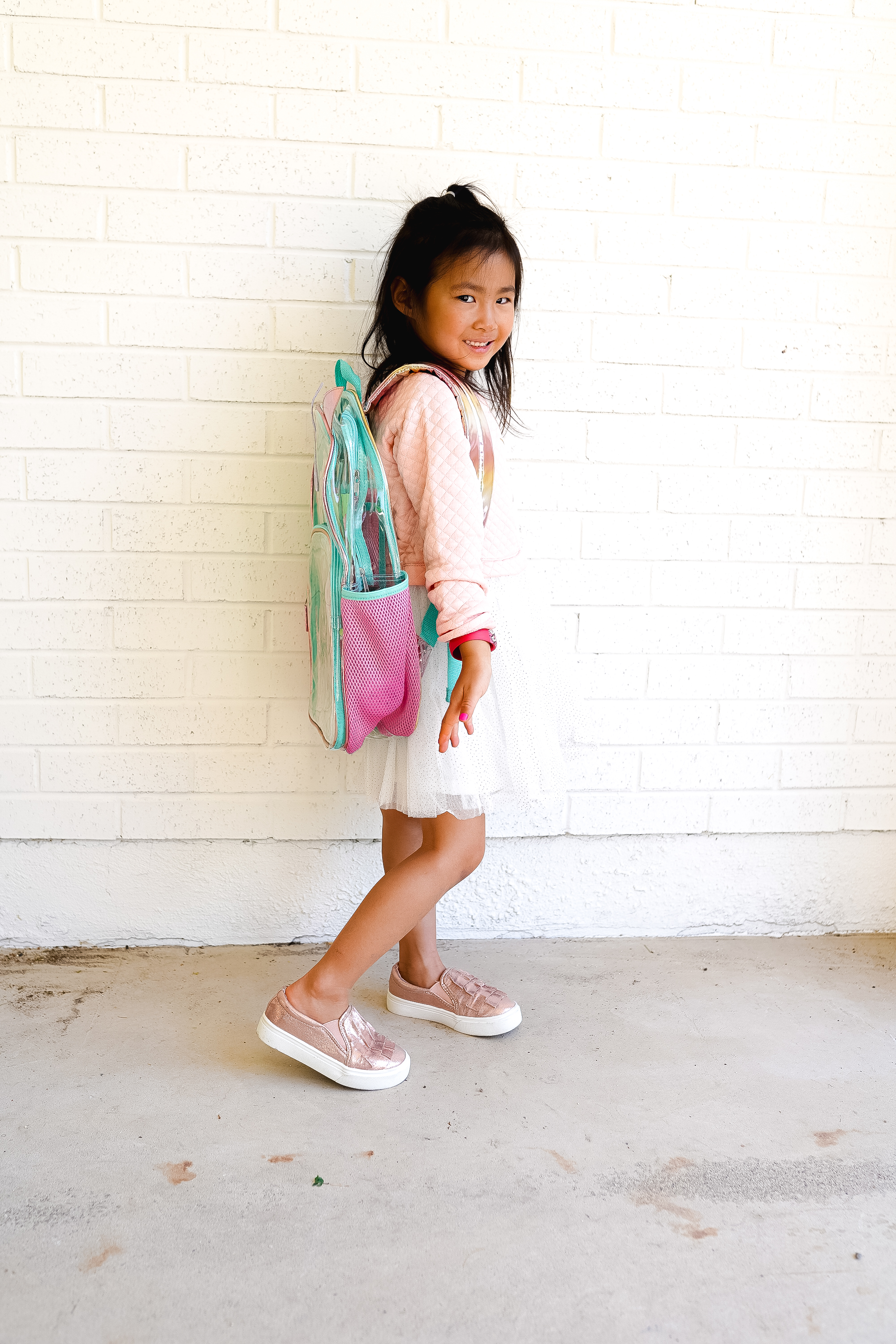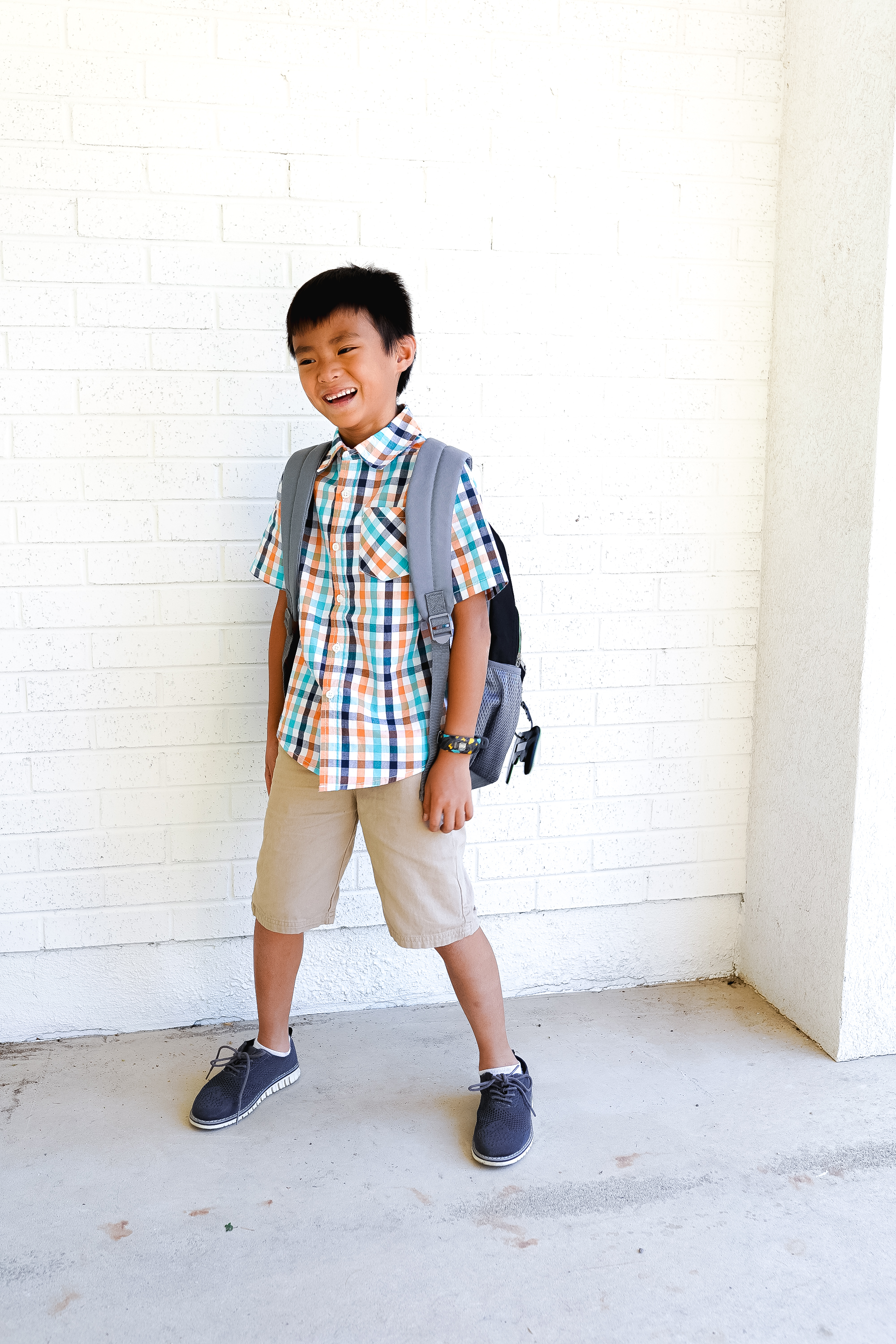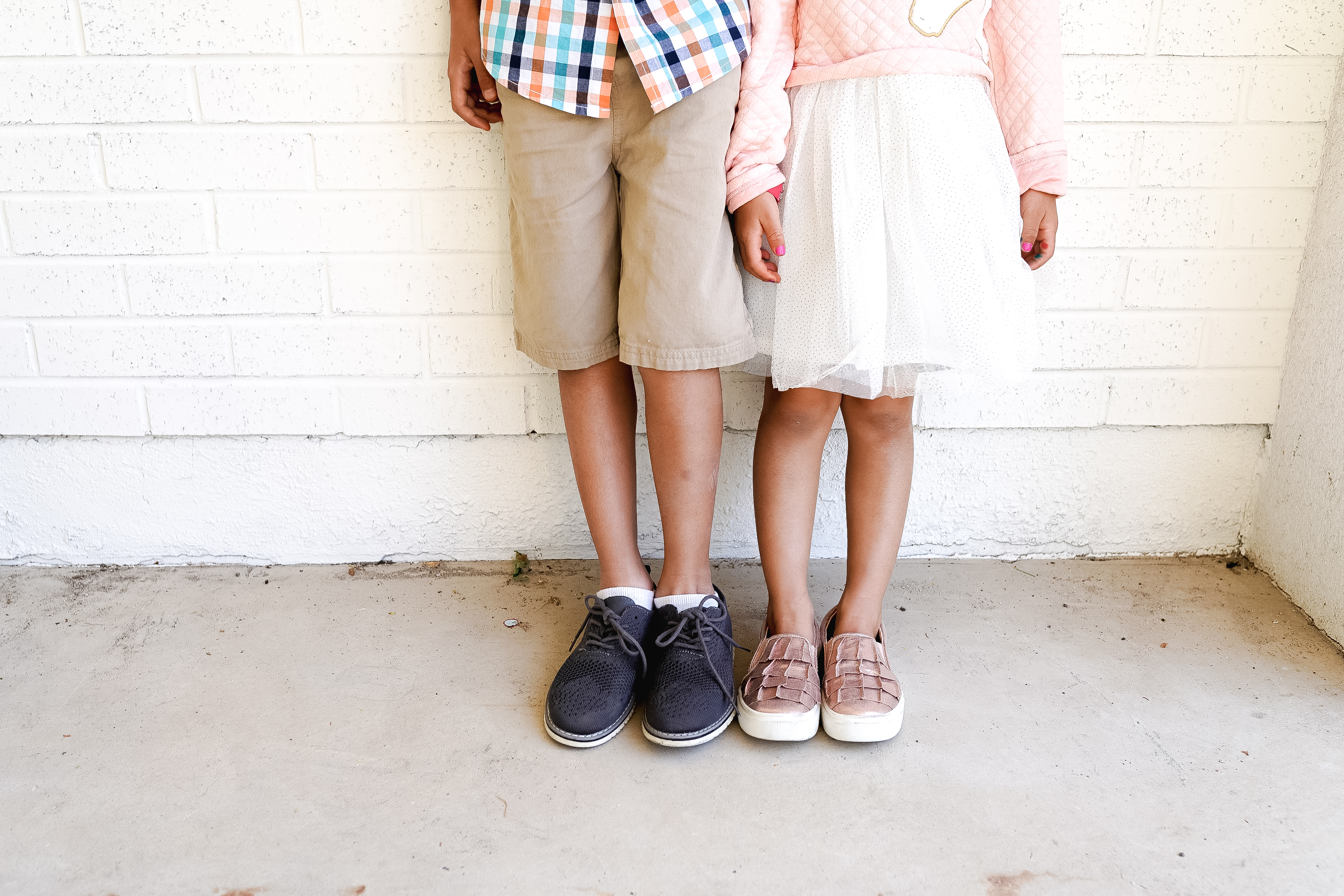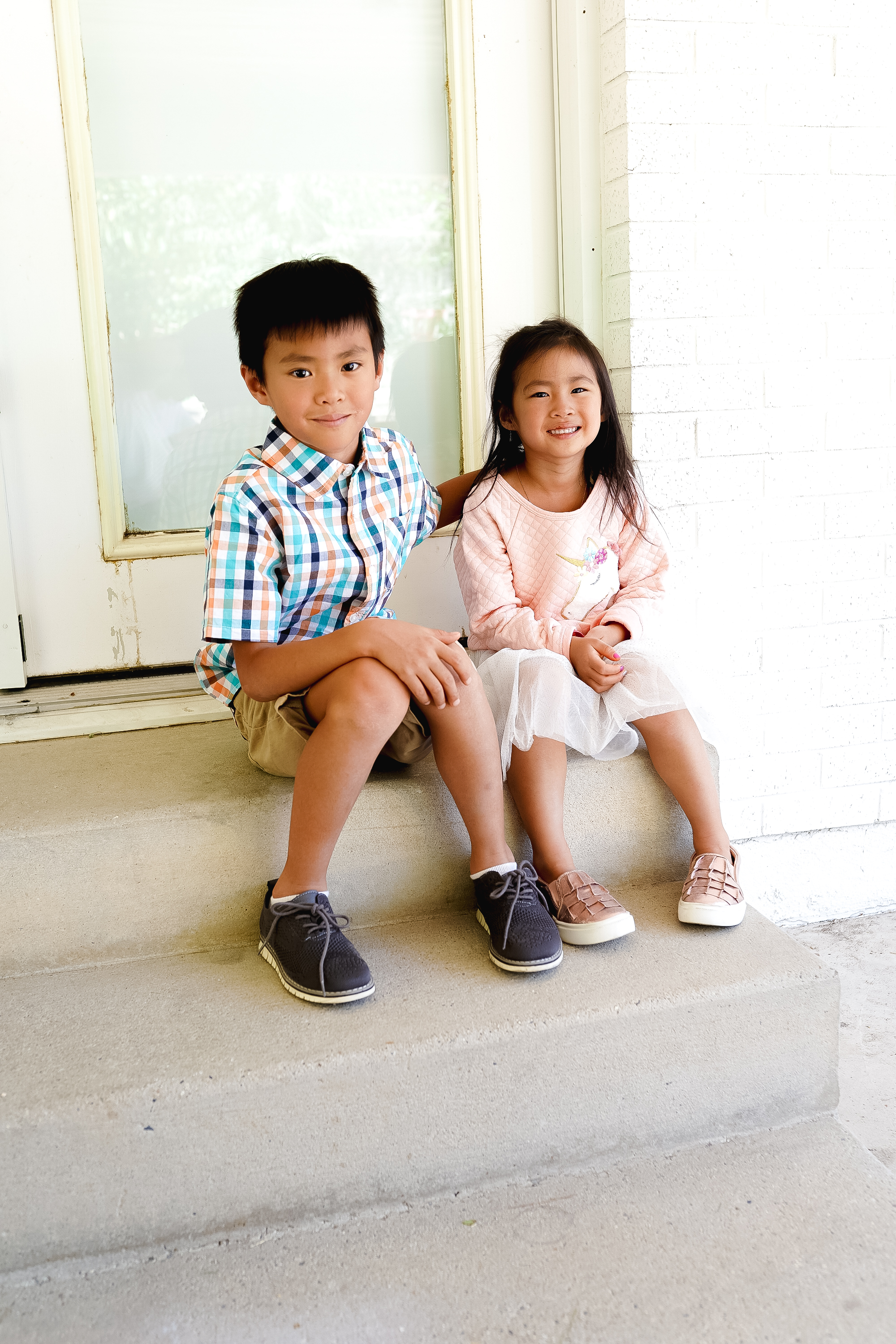 Going into Fall though, I also stocked up on a TON of clothes in darker clothes, leopard, etc.! You can see below some of the items I picked up for both kiddos and a couple I am eyeing too!!
Shop Girl's Fashion:

Shop Boy's Fashion:

Shop Kid's Backpacks:

This post was sponsored by Walmart, as always, all selections and opinions are 100% my own!