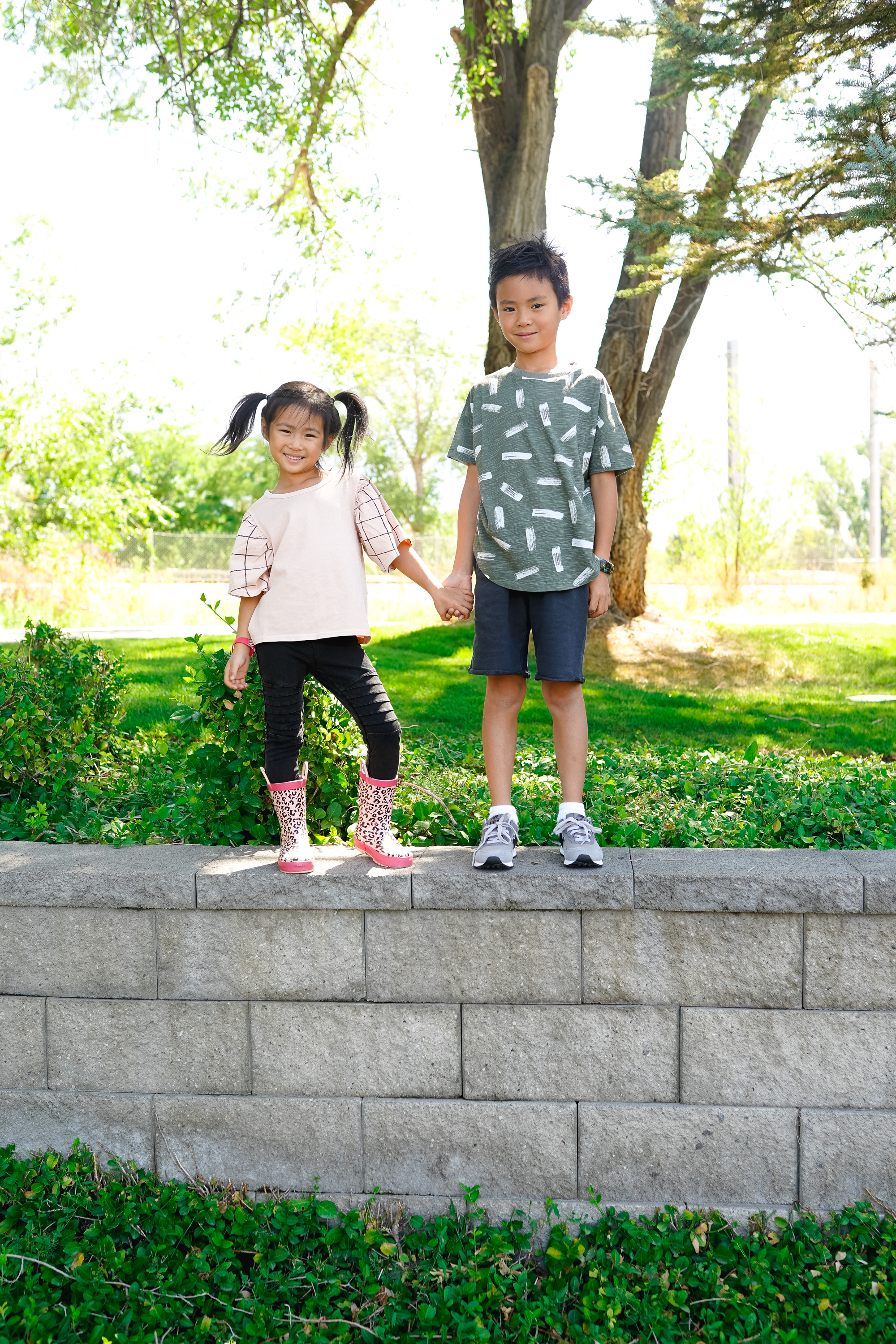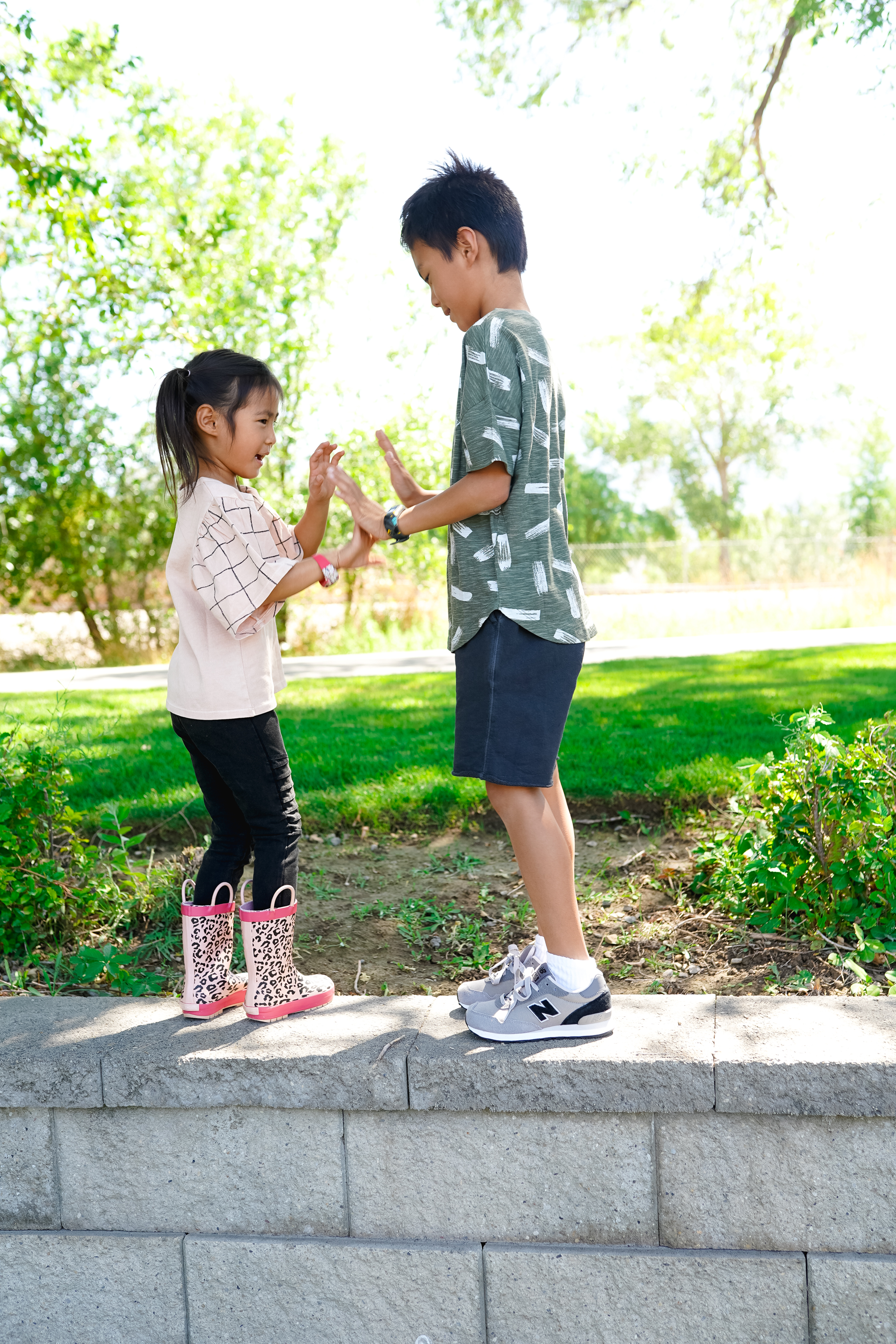 I'm super excited to share some of my favorite kid's clothing brands to find at Nordstrom. They have a wide selection of clothing, shoes and accessories for kiddos and I often get asked what my favorite brands are and I am breaking it all down for you in this post as well as sharing some of my favorite current finds! Both of my kids love comfort first and foremost, and this mama loves style. Austin still loves for me to set out his clothes each Sunday for the week, while Vivian likes to take charge of her own outfits. And then each morning as she gets dressed, she changes about 3-4 times before landing on what to wear for the day, no clue where she gets that from… 😉 My favorite thing about Nordstrom is Free Shipping + Free Returns!!!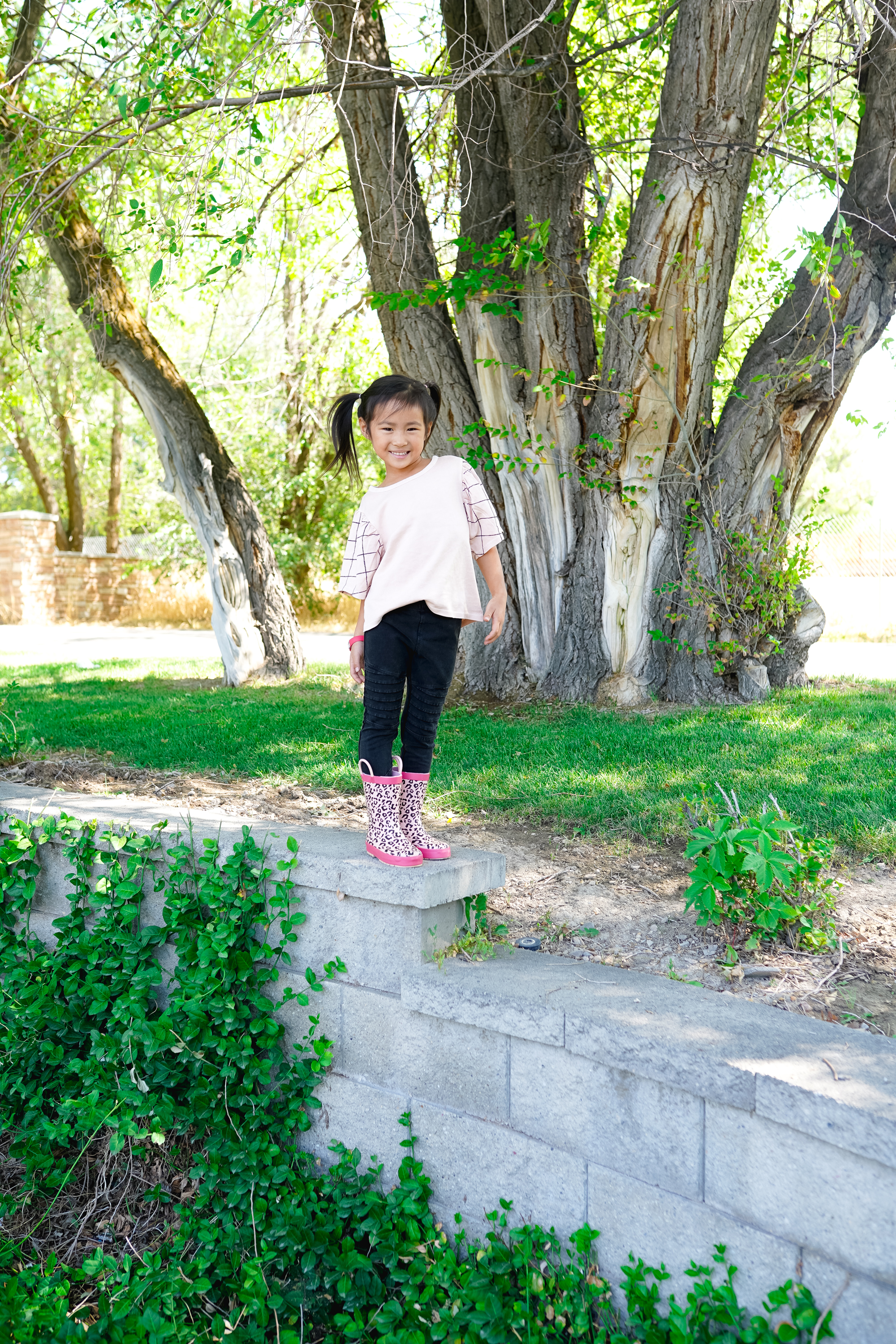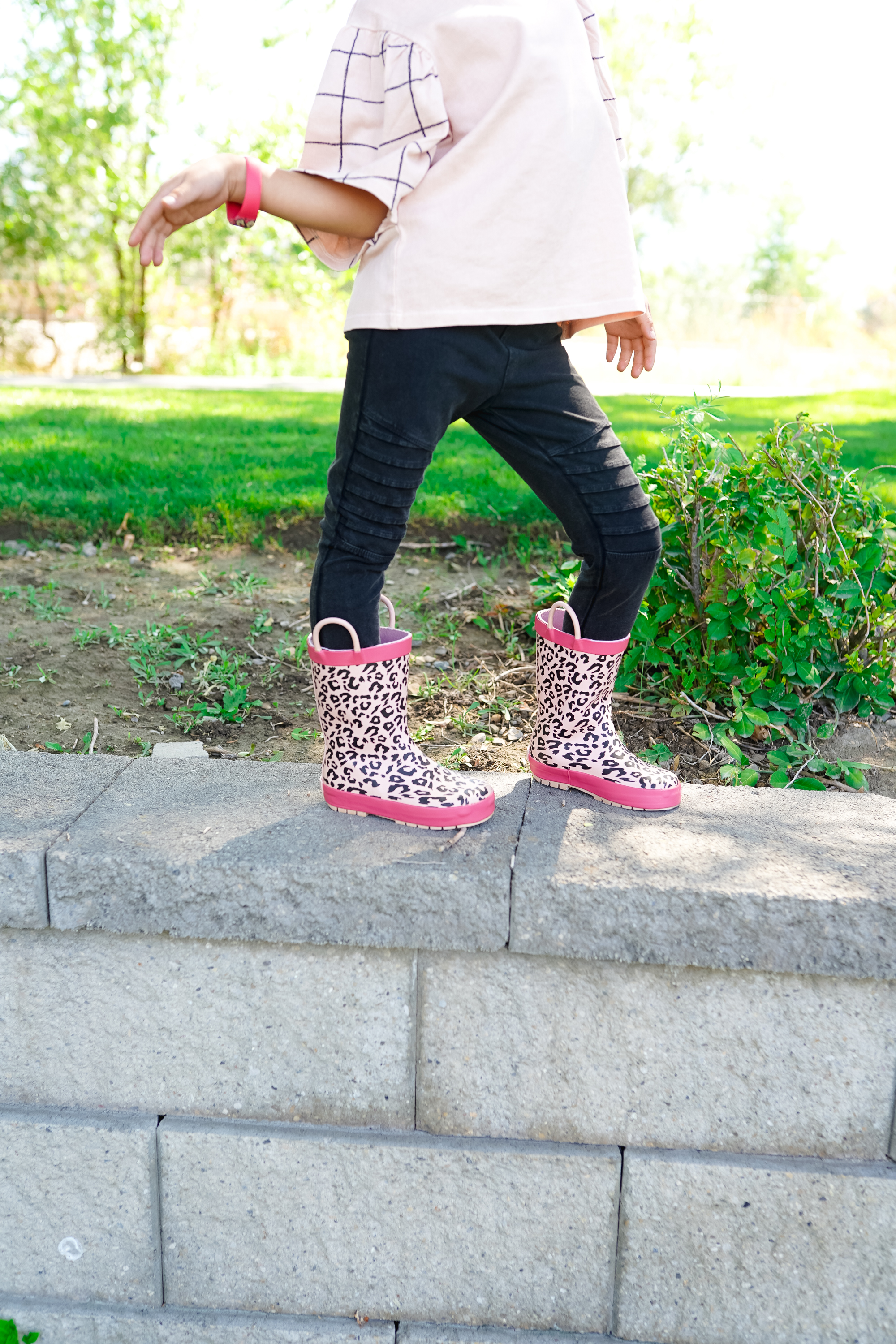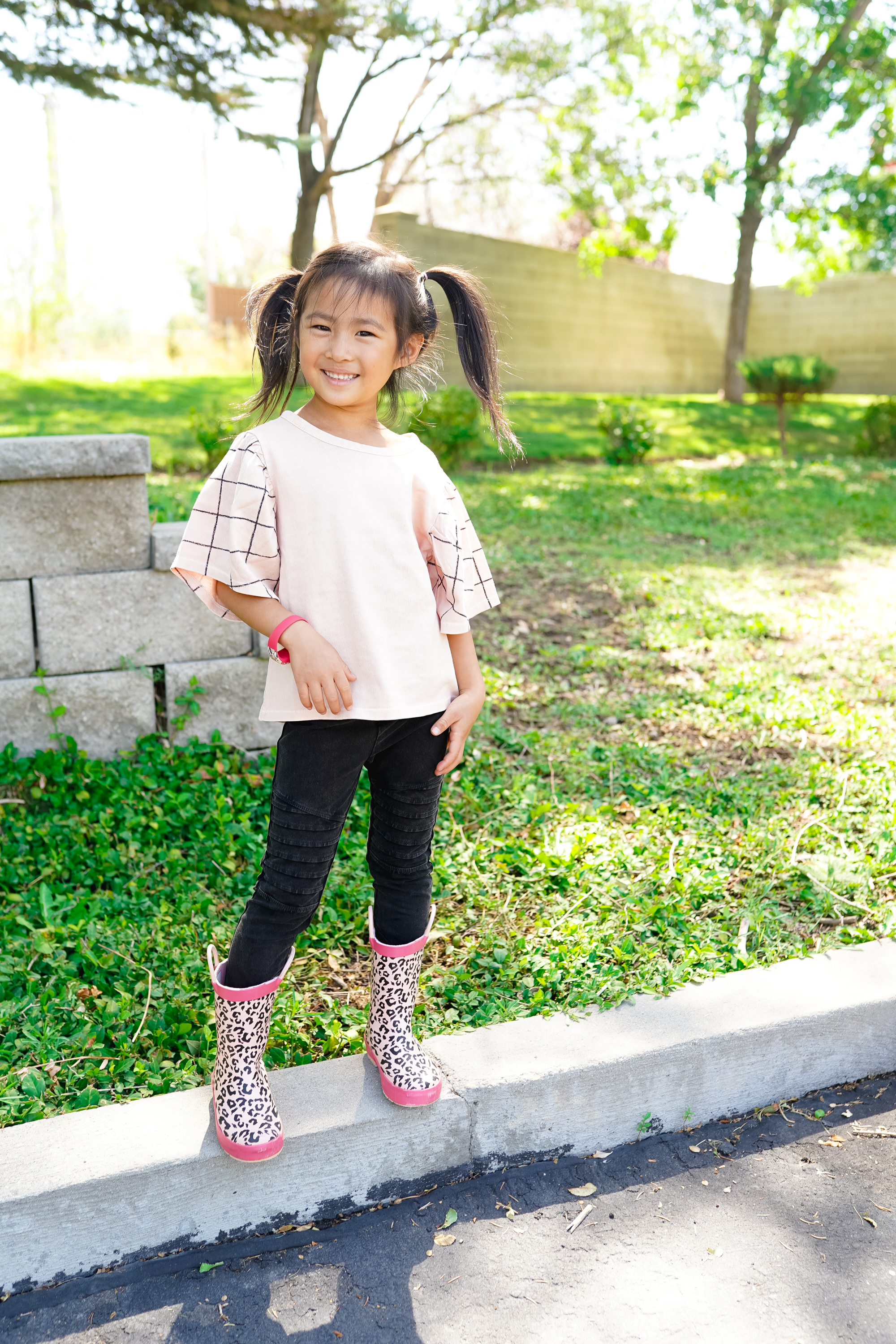 Vivian's outfit has the CUTEST little tee with such a fun grid top, I just thought this top was super cute styled with a pair of moto leggings (these ones have GREAT reviews)! But, probably the star of the outfit is the pink leopard boots, I mean, this is pretty much all of Vivian's favorite things wrapped up into a boot! I also love that there is a hook for easy pull on as a 4 year old girl. Nordstrom also carries classic colors of Hunter boots and I also grabbed Vivian a black pair to wear this Fall/Winter!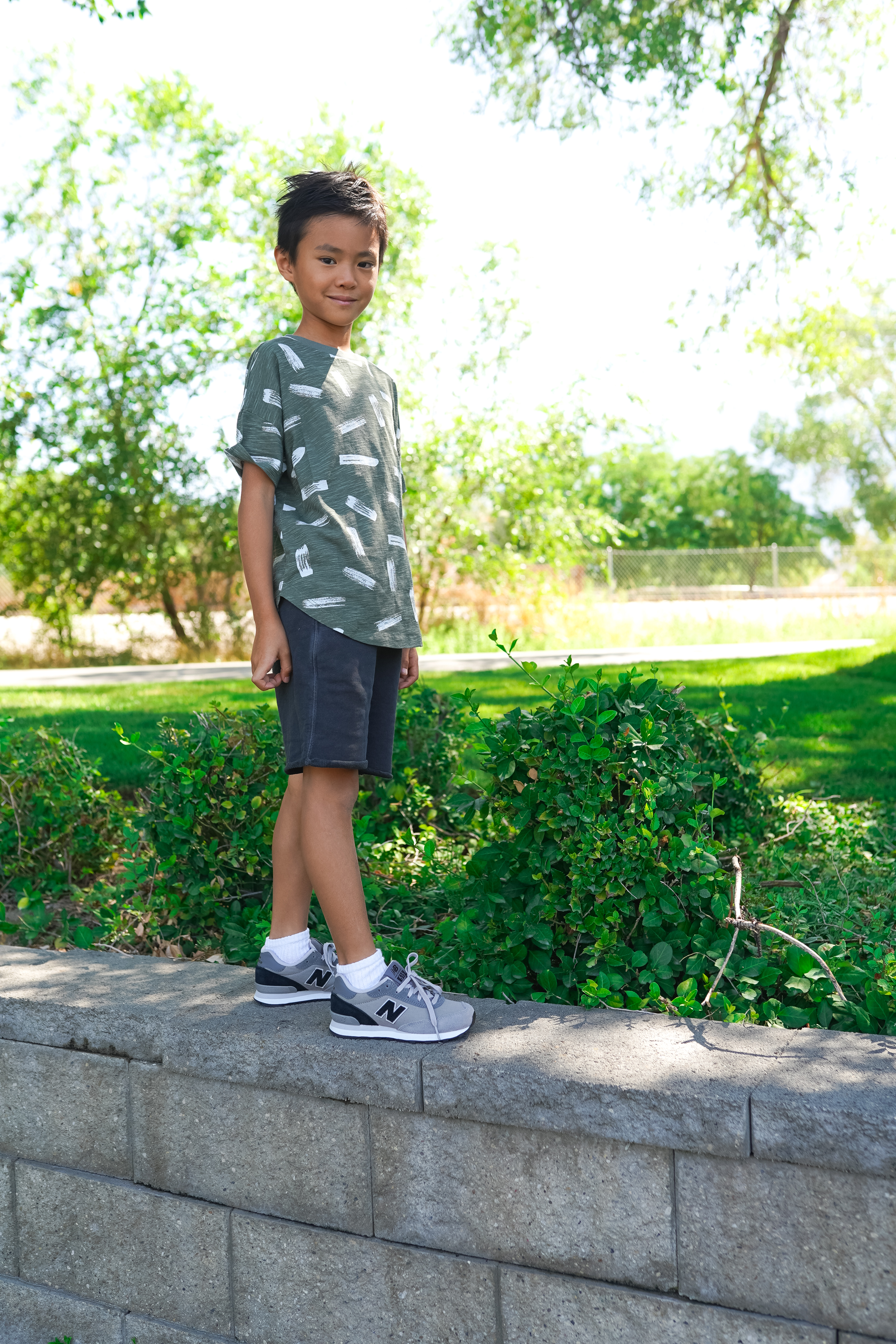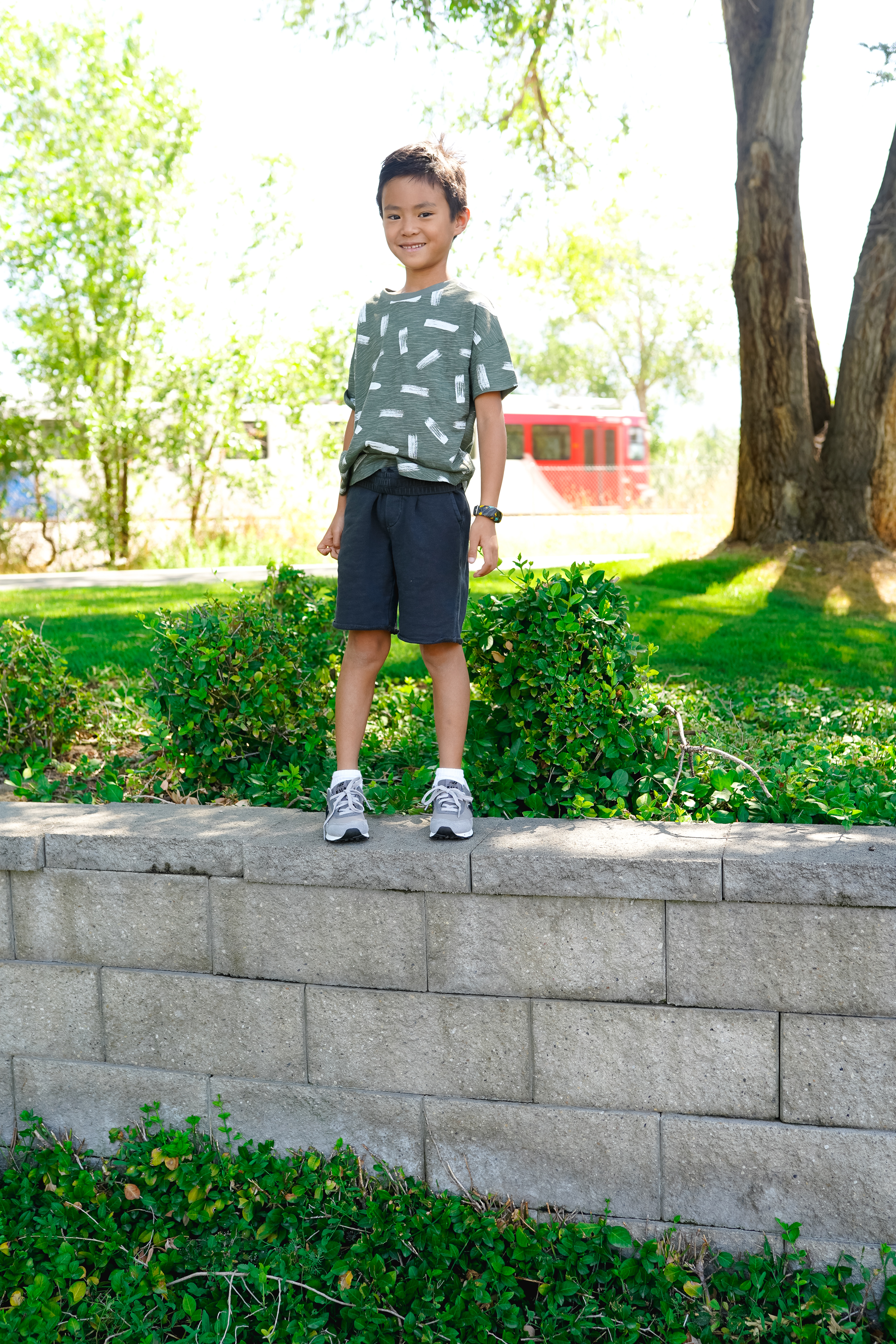 Austin's little outfit is made up of everything that is super soft and comfortable for him! He tends to get warm or hot easily so I know he will be wearing shorts for awhile longer. I actually grabbed his black pair that he is wearing here in a bigger size so that he could wear them all through next year too!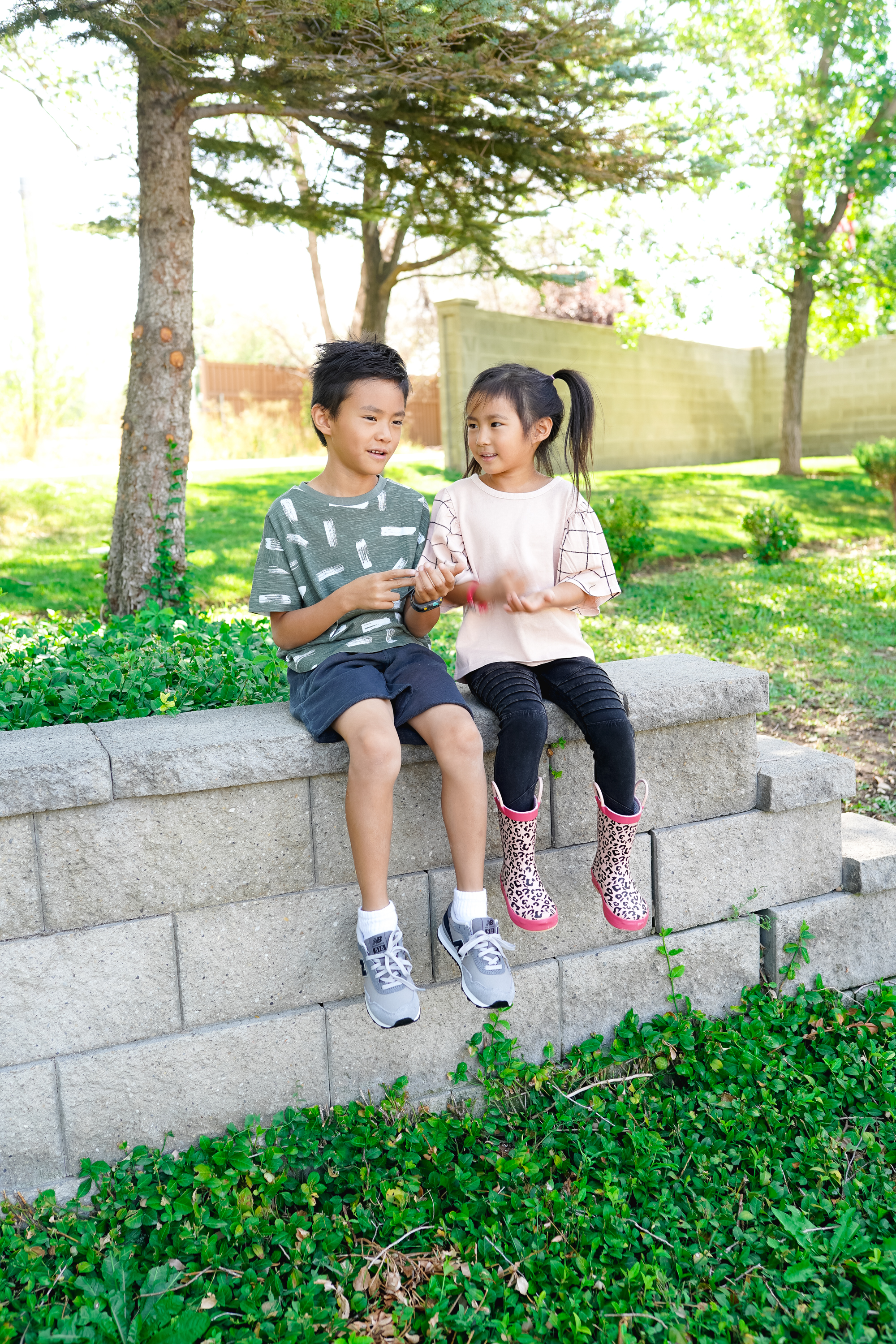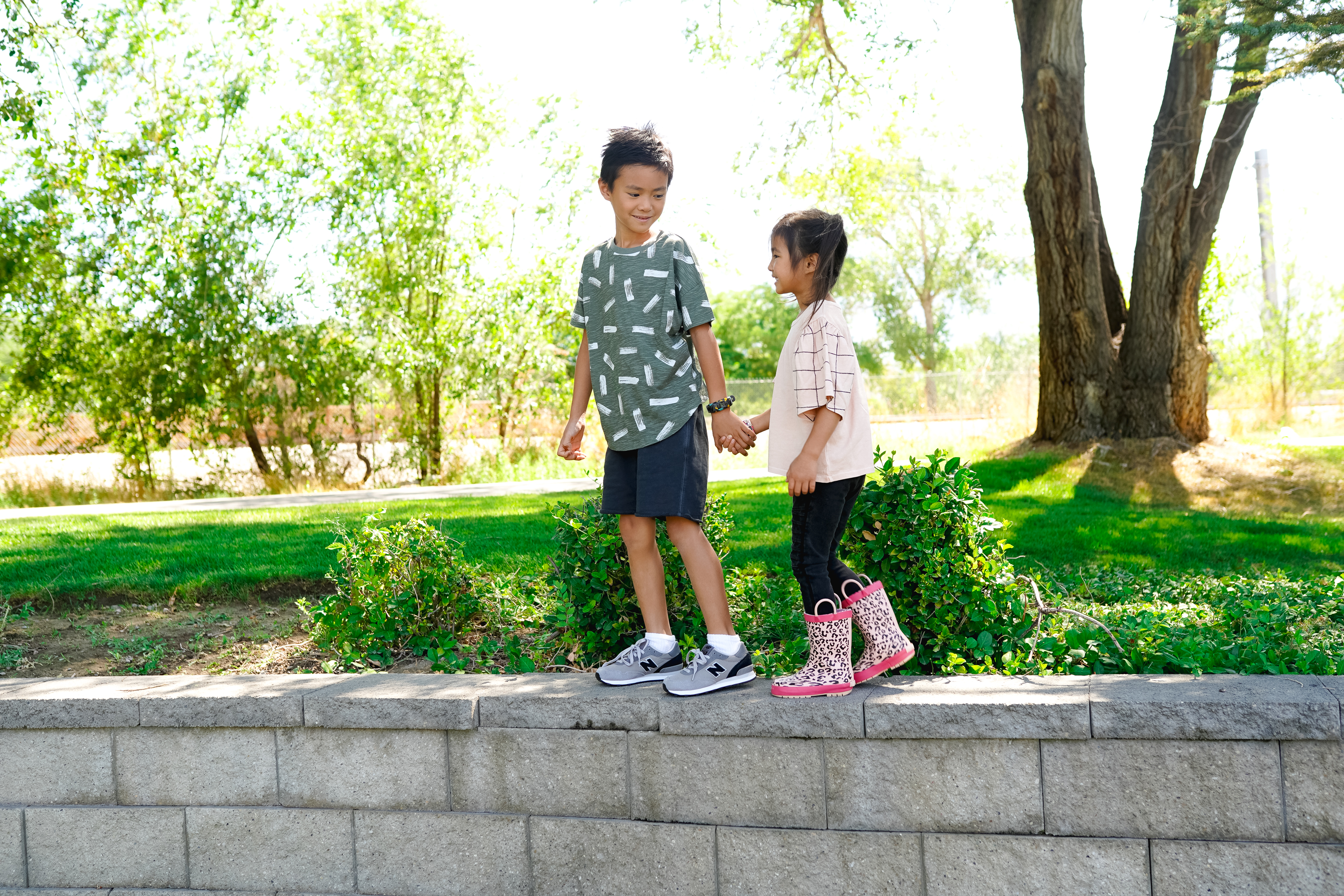 Vivian's outfit: Top // Leggings // Boots
Austin's outfit: Top // Shorts // Sneakers
Both the kids tops are from the brand STEM which is hands down one of my favorite brands. They have really cute, but unique pieces and prints that you won't find anywhere else. The graphics are stylish, without being too cheesy at all! Also – both the kids bottoms are from Tucker + Tate, another tried and true brand I have been buying the kids for years! I especially LOVE the boy's joggers and get them every Nordstrom sale for Austin!
Girl Picks:

Boy Picks:

This post was sponsored by Nordstrom, as always, all selections and opinions are 100% my own!