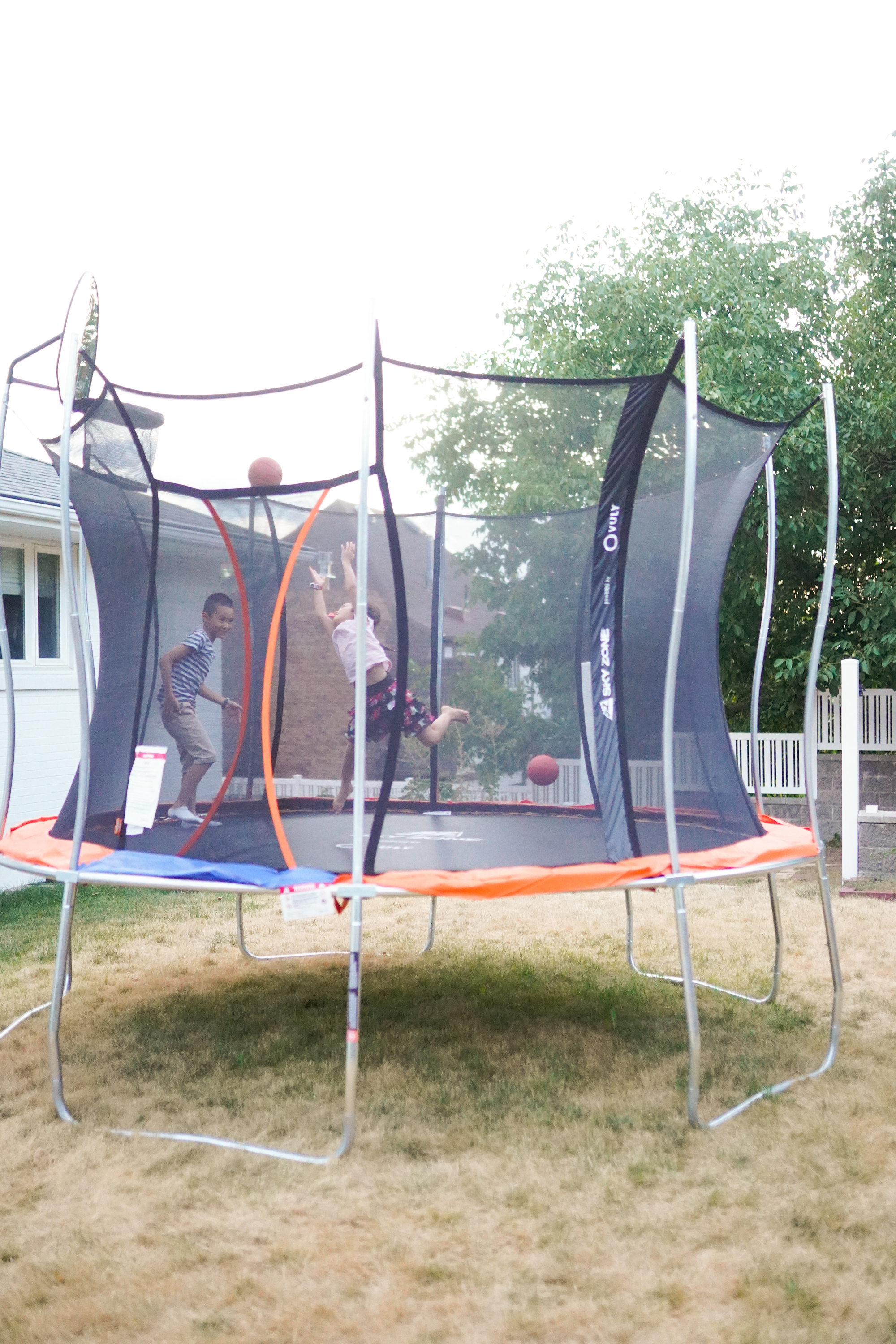 If you follow along on my Instagram stories over at @sandyalamode, you will know that we were recently gifted a Vuly Sky Zone Large Trampoline and the kids literally have jumped on it every single day since we've gotten it! So I wanted to share a little bit more about this product, the setup and 5 reasons why we are loving it so much! First of all, it was a very hot day when Marvin and I opened the package and started to follow the directions to build the trampoline. Overall the set up took us about 2 afternoons to make, and we followed this Youtube video for additional help with install. While that one is not our exact model, it is similar and it had some very helpful tips and tricks to make the setup easier. The Vuly Sky Zone Large Trampoline is a Spring based construction and a self closing door and once all built, I do feel like this is a very high quality product and I totally feel safe with my kids (or myself) jumping on it! We got the Large size which is 12-foot, but it also comes in an Extra Large 14-foot size as well.
We also got the Vuly Basketball Hoop and Ball Set since Austin LOVES basketball so it was a fun addition to help give them an additional activity to play with while on the trampoline and for them to practice their basketball skills! 🙂 If you are interested in purchasing it, I would highly suggest buying the Trampoline and Hoop set here so you can save a little money too!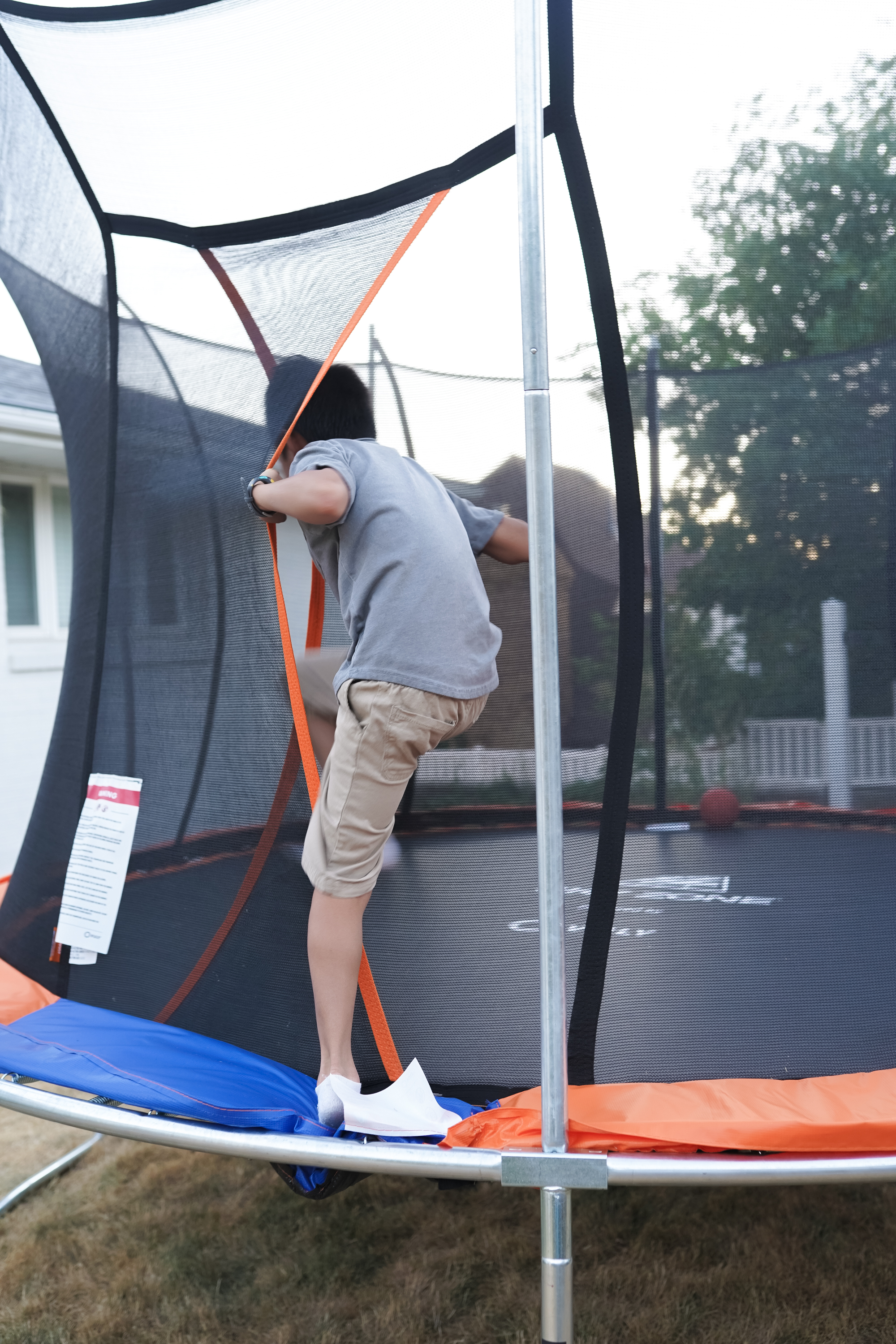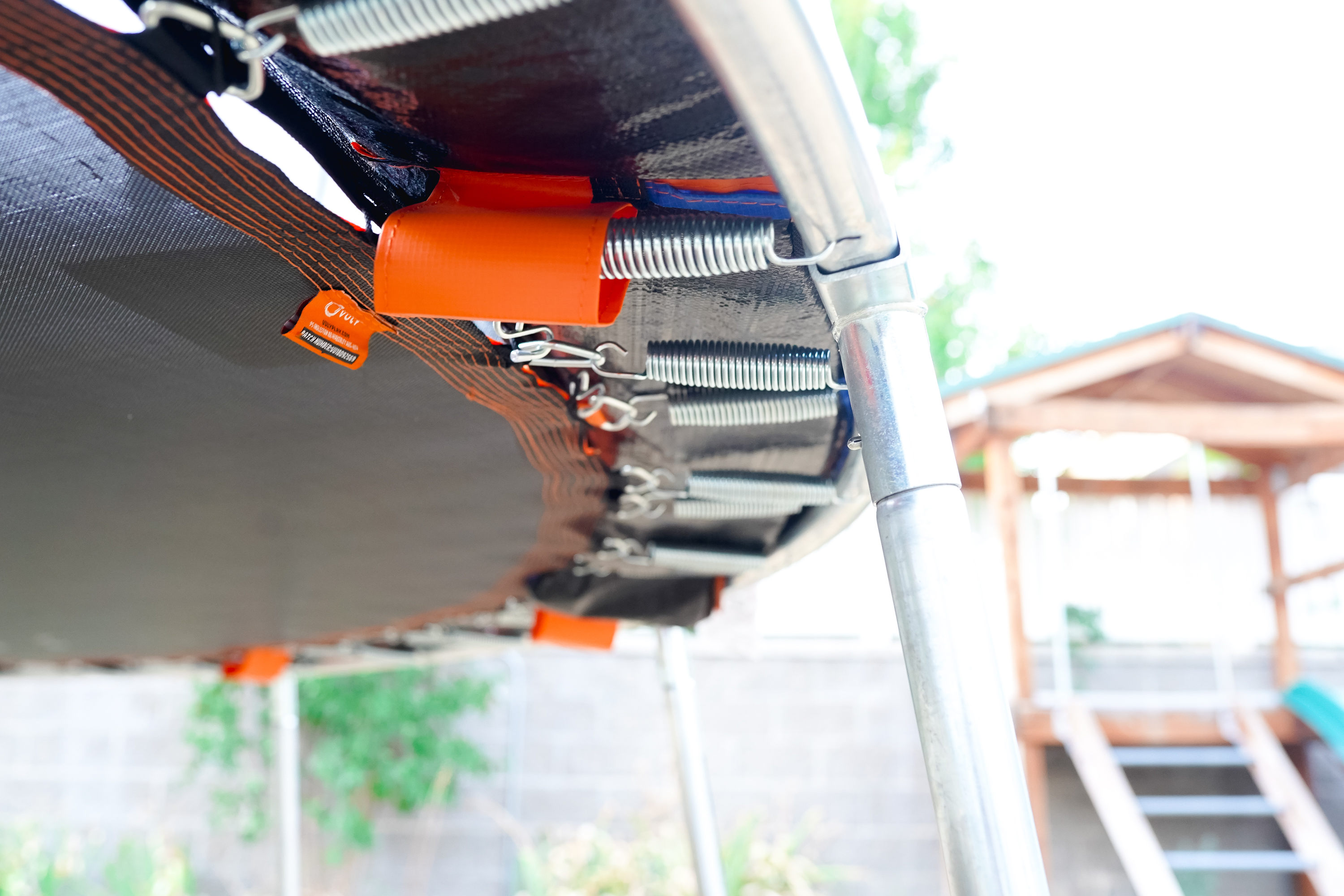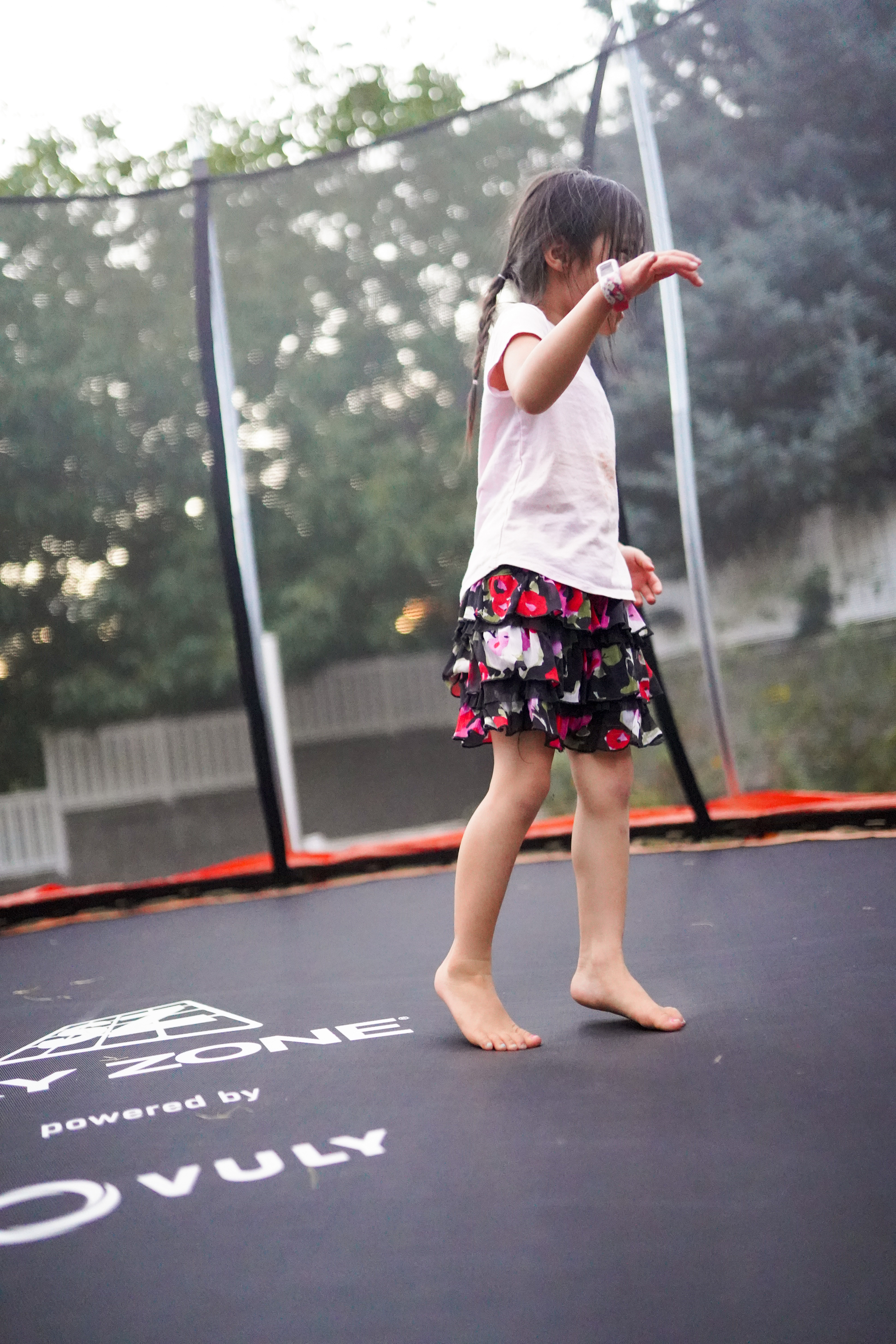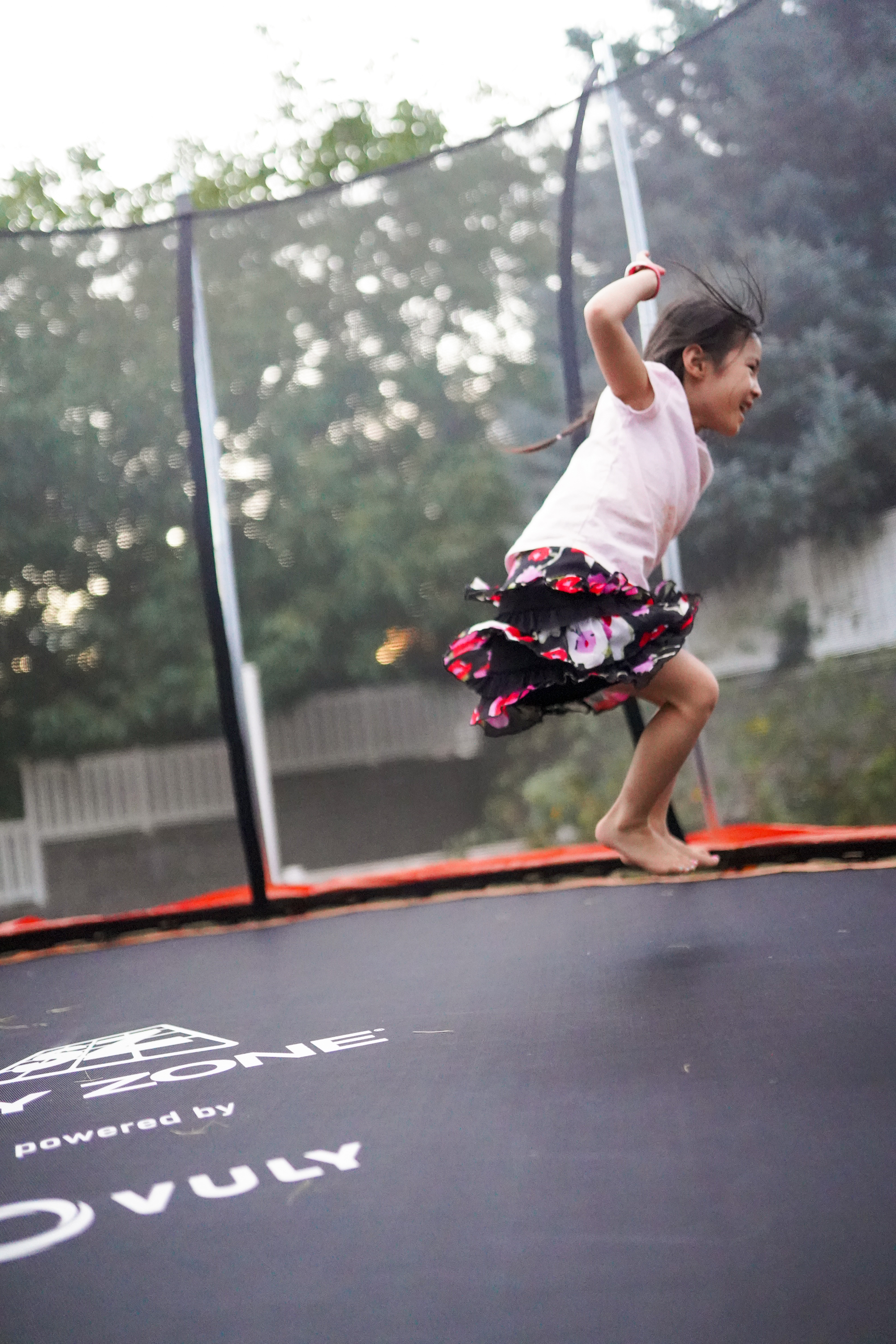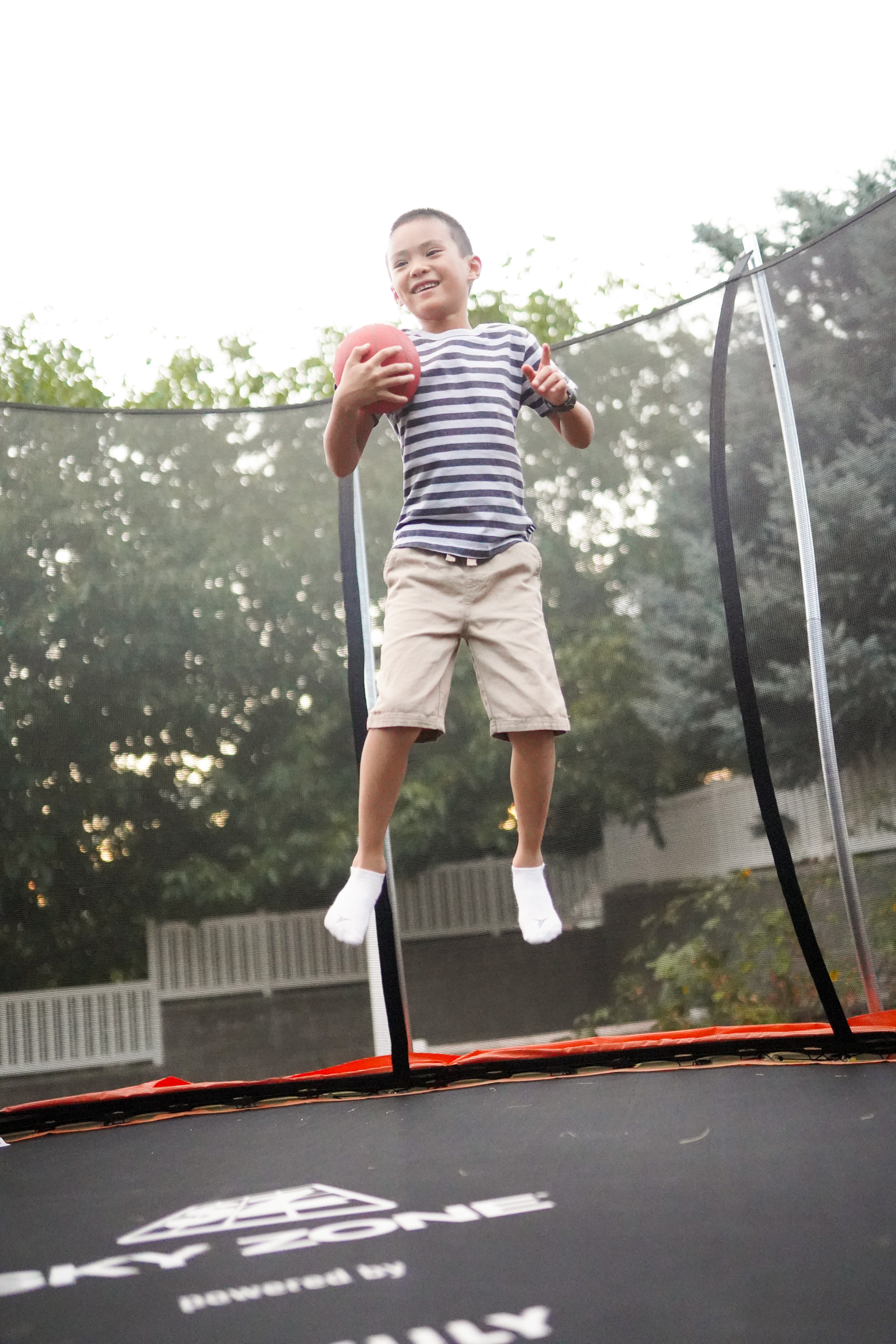 5 Reasons We Are Loving Our Trampoline
Trampolines encourage outdoor play. I have to say that since we have gotten our trampoline, we have spent less time indoors which means less time looking at screens! We've had lots of little toys and playground structures in the backyard but nothing would keep their attention span too long until the trampoline came along. I love that they are getting some time outside to get some fresh air each day as well!
Keeps you healthy/active. Besides school recess, the kids aren't getting nearly enough activity as they probably should! We aren't signed up for any after school sports or activities right now, so I love that this can keep them a little more active and it helps to tire them out so they are more tired for bedtime! 😉
Perfect play date activity. I've got to be honest when I say that the indoors of our house can be messy at times, even their play room that sometimes I feel embarrassed to have their friends over to play! It's something we are working on in working towards a less decluttered and more organized house. BUT, whenever friends to come over now, the trampoline is the perfect play date activity.
It makes exercising fun. I love that the kids are having fun, yet getting in some exercising too. And trust me, I have jumped on it a few times and it can definitely be a workout even though it doesn't feel like it!
Great for most ages! I definitely think that most ages can enjoy the trampoline, from toddlers to kids to young adults and adults, anyone can have fun jumping on the trampoline! I have always felt it was important for us to at least take some time out of each day to really play with tour kids and I really like that Marvin or I can play jump and play basketball with the kids on the trampoline!
P.S. I took about 300 photos of the kids jumping on the trampoline and only like 6 turned out, HA!! Apparently I need some practice in taking major action shot pictures!!!
Shop this post here: