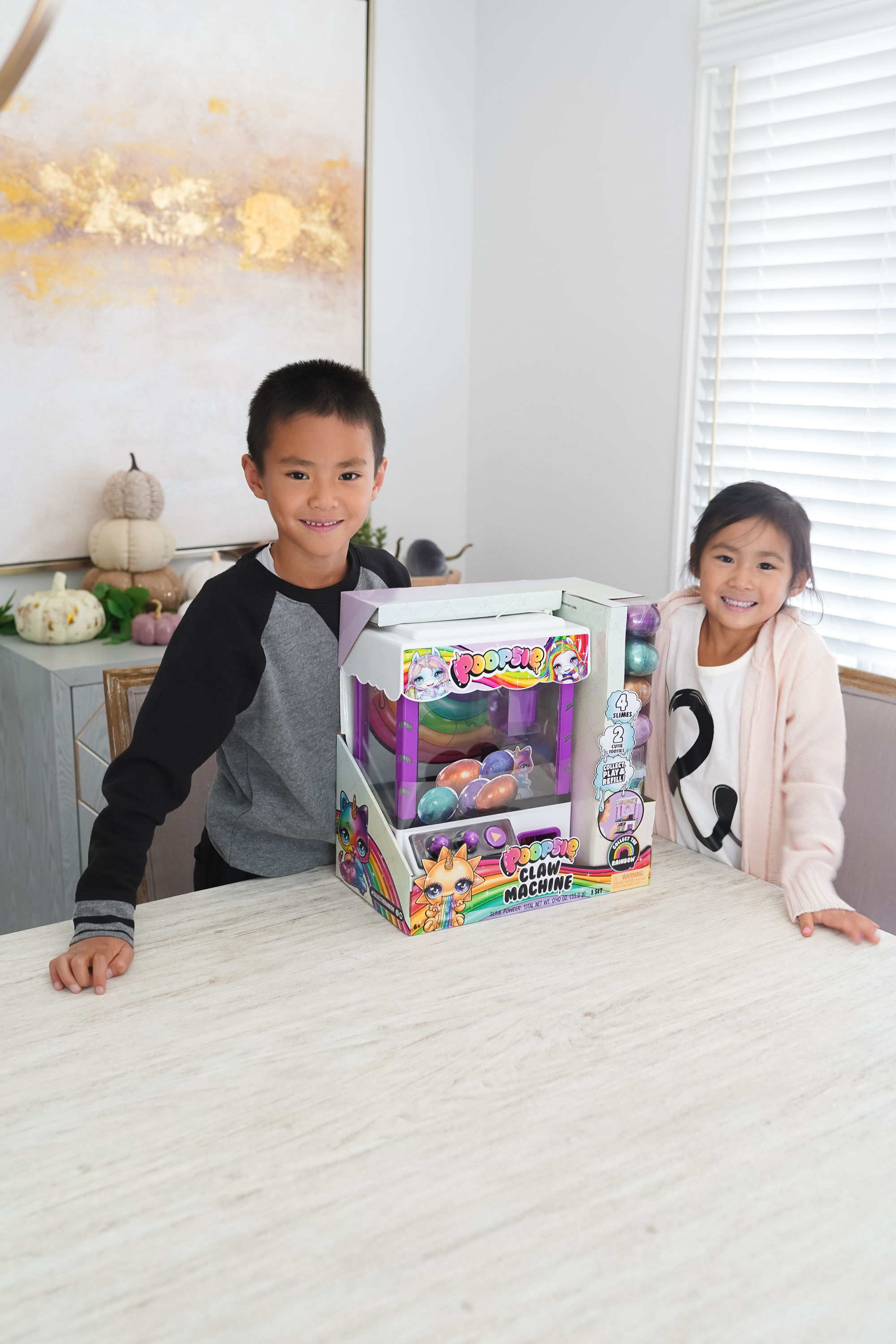 Y'all I just found the coolest toy for my arcade loving kids. I have to say, we don't go to arcades often because I know how it can add up quickly, for tickets to exchange for prizes that I could have bought at the store for way less. But I have to say, the arcade does bring hours of entertainment and a sense of accomplishment for the kids, so they have fun when we do take them. Austin's hands down favorite game (which actually is probably like the HARDEST game out there) is the claw machine, so when I found the Poopsie Slime Surprise Claw Machine with 8+ Surprises at Walmart which happened to have great reviews, I said why not!! And let me tell you, this past week my kids have been playing with it non-stop this past week, it has provided hours of entertainment and they even can get along while playing with it (ummm, win-win)!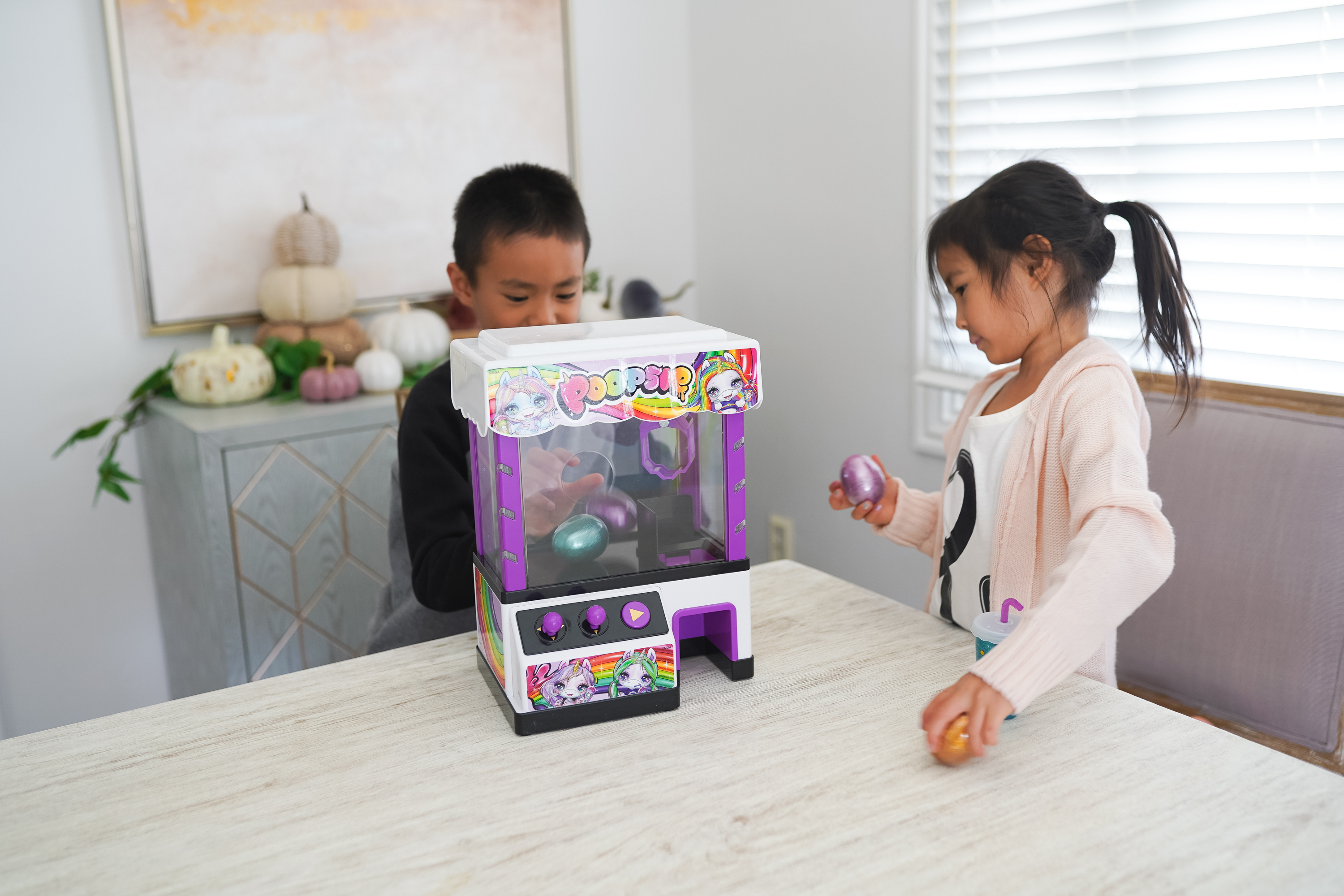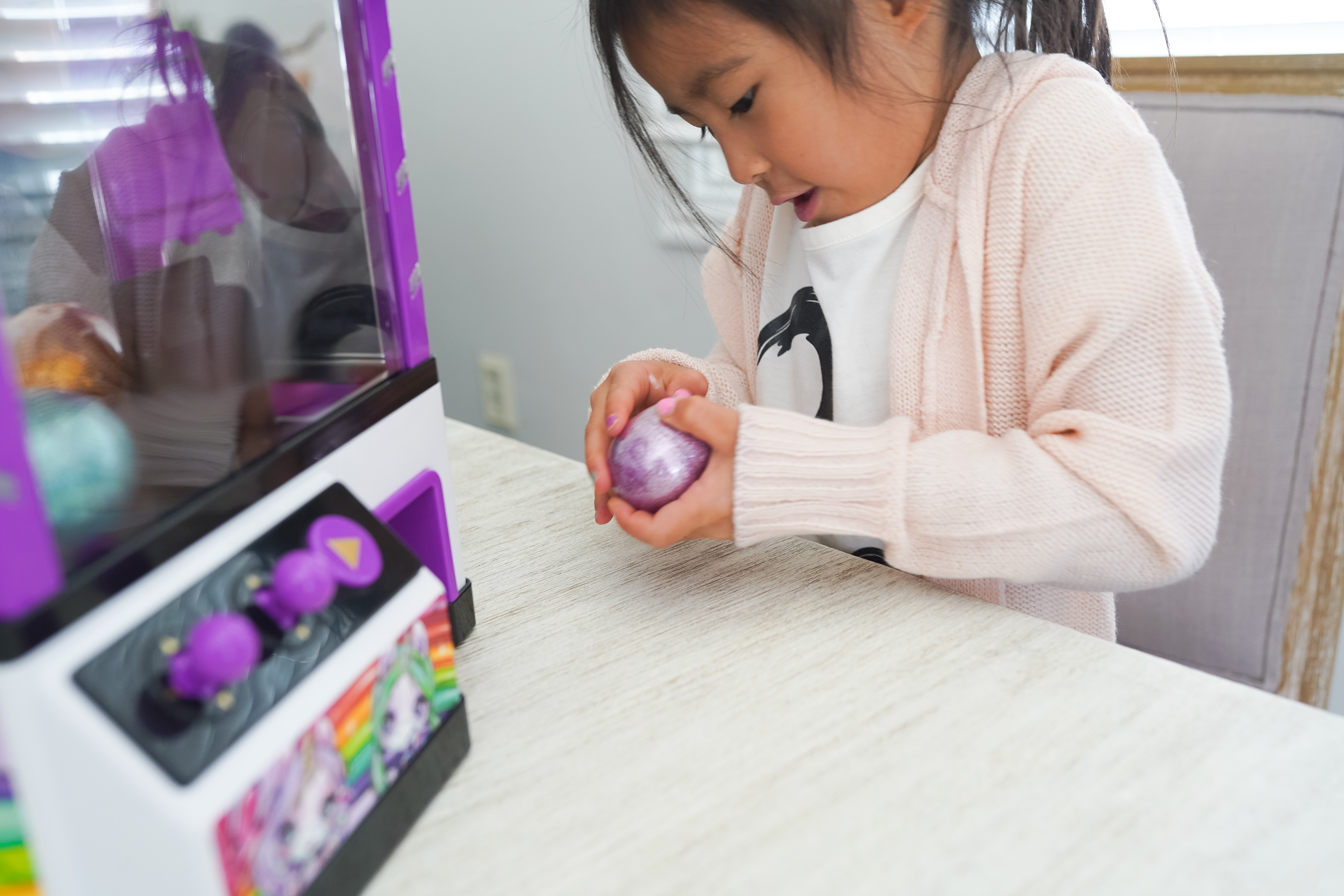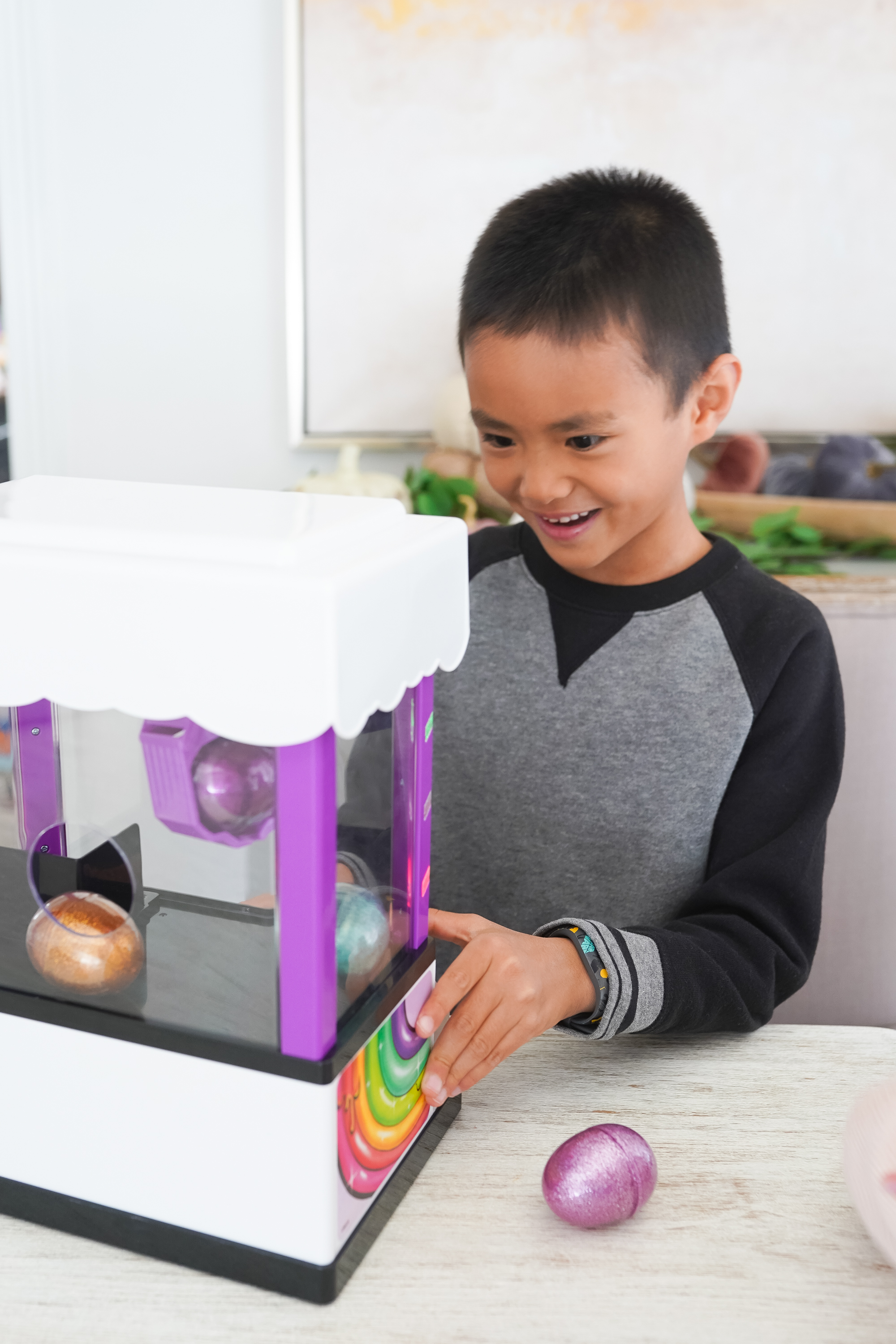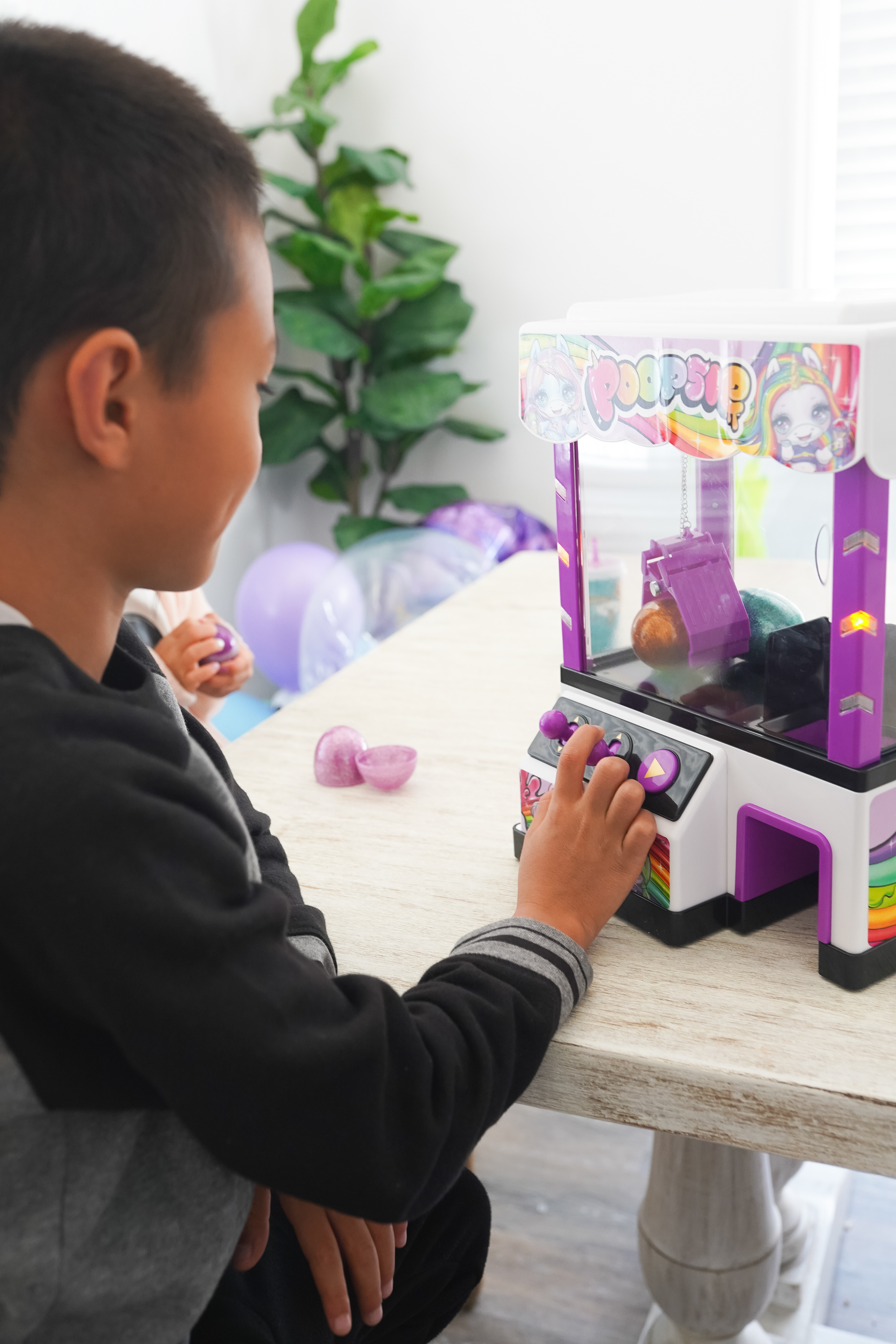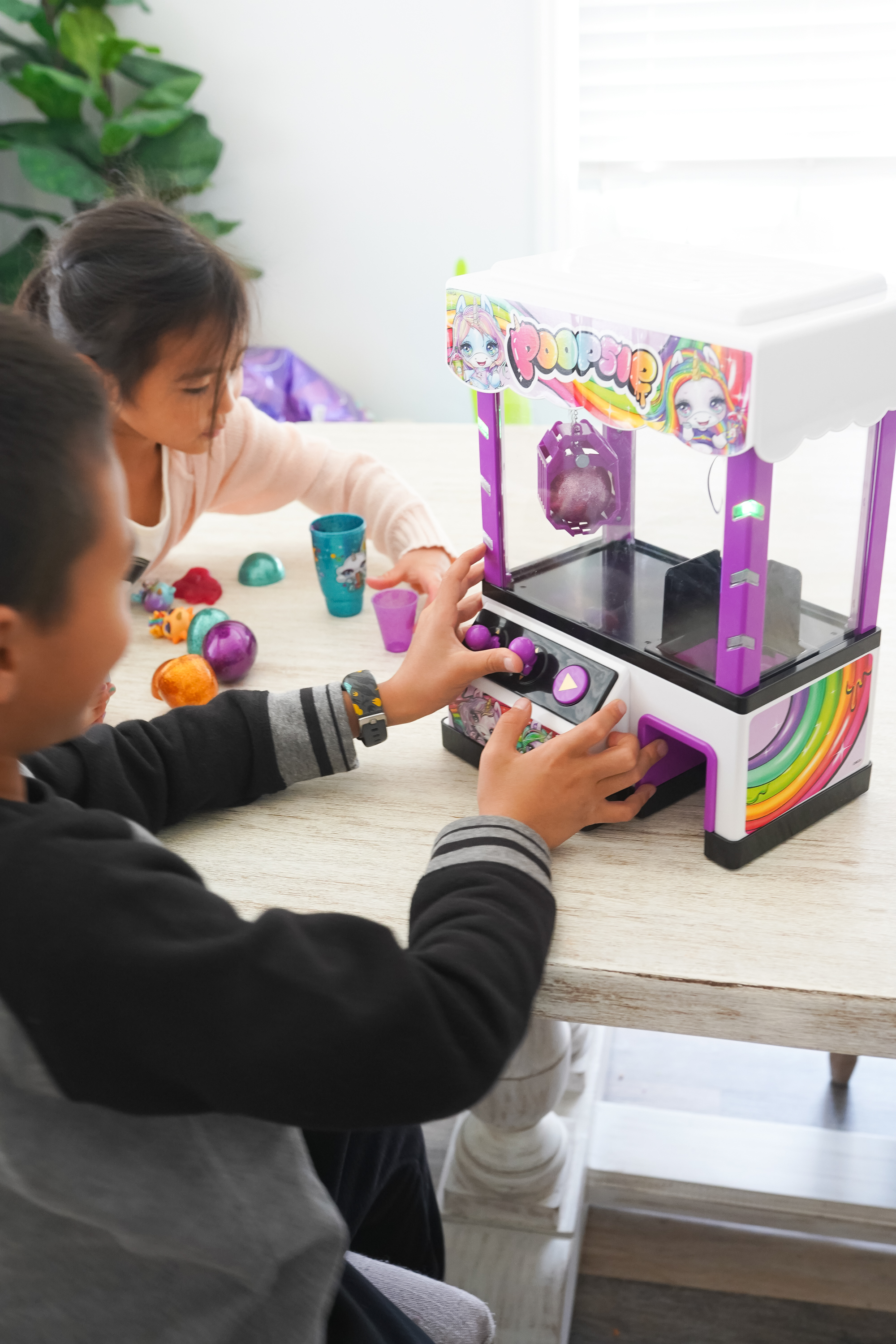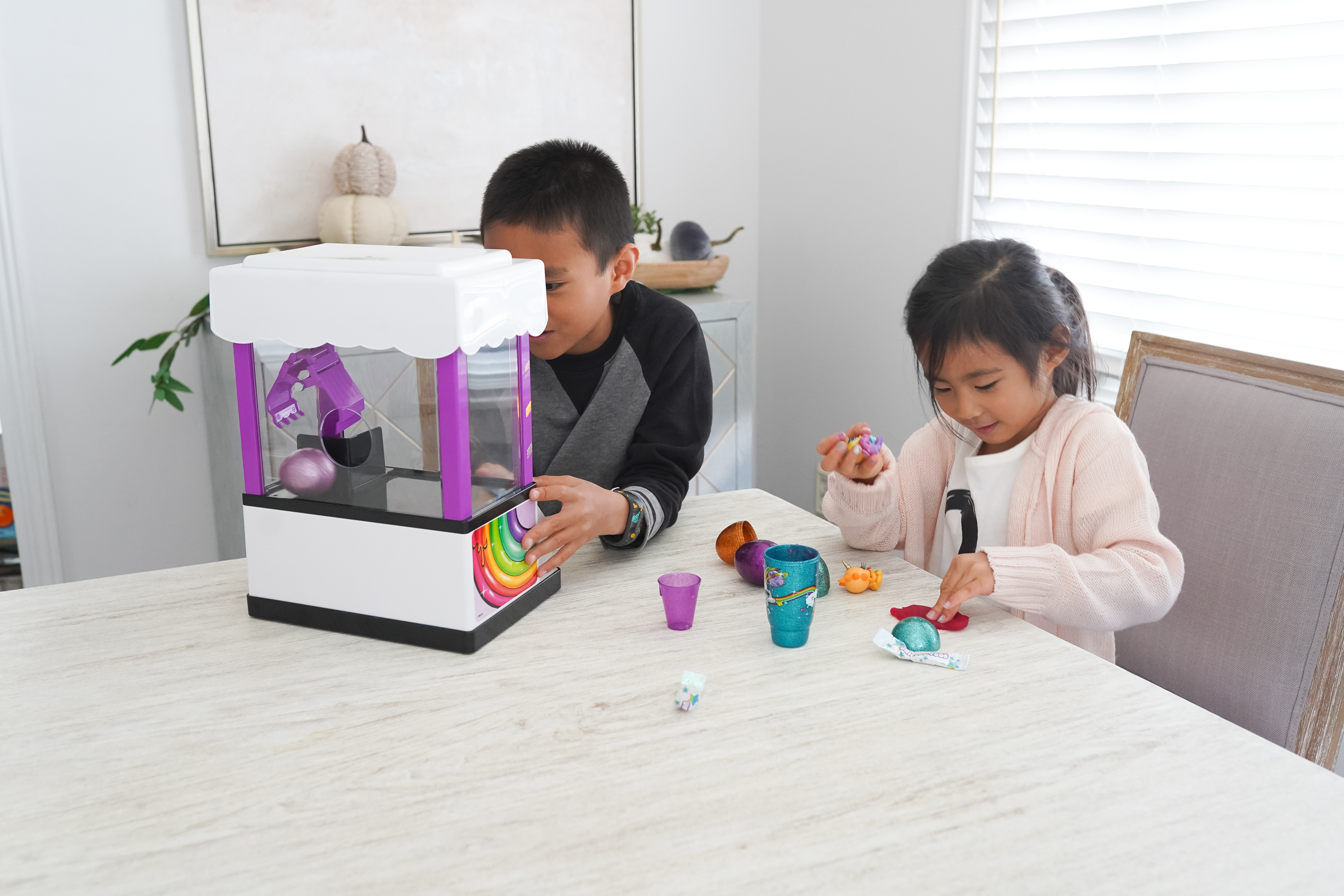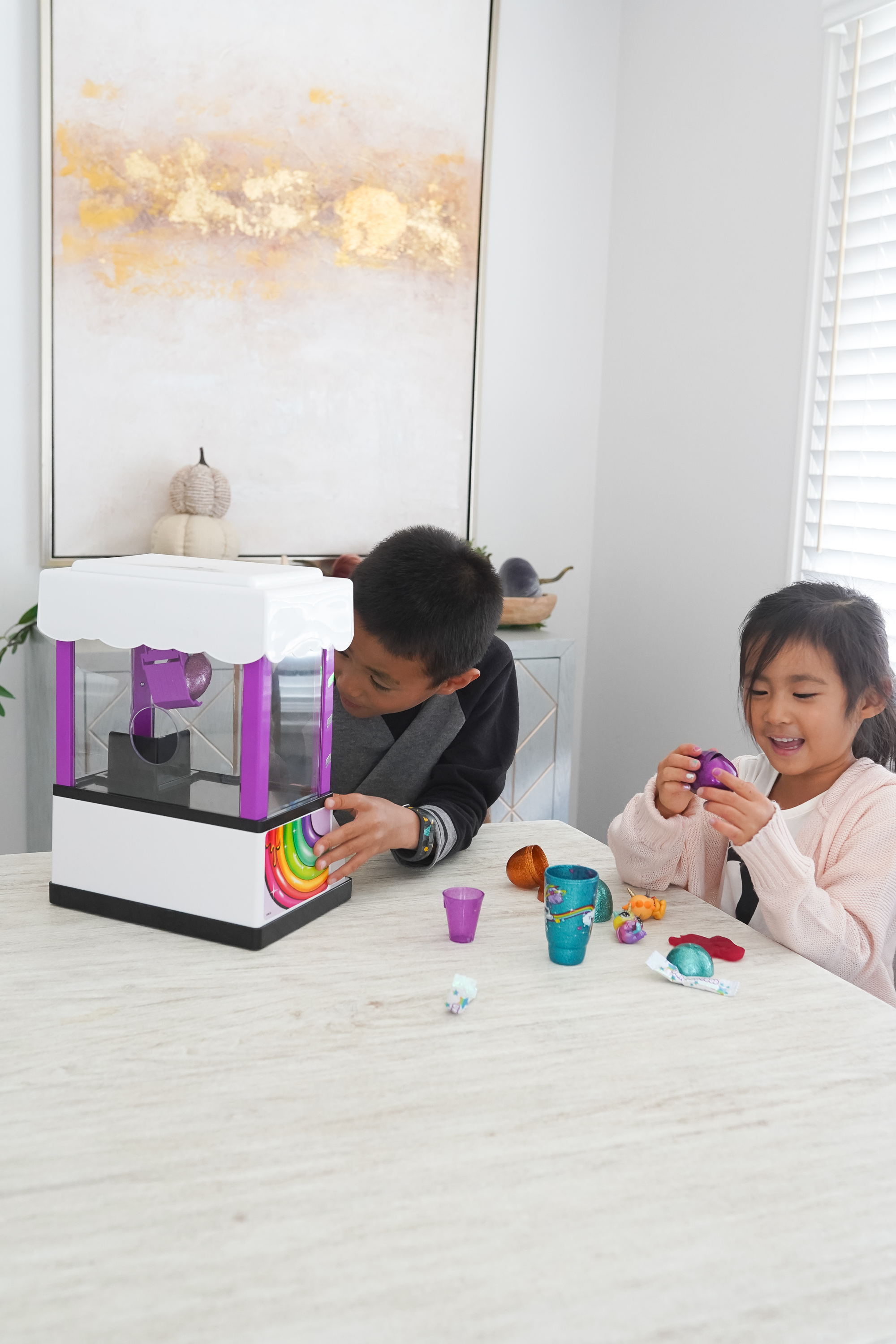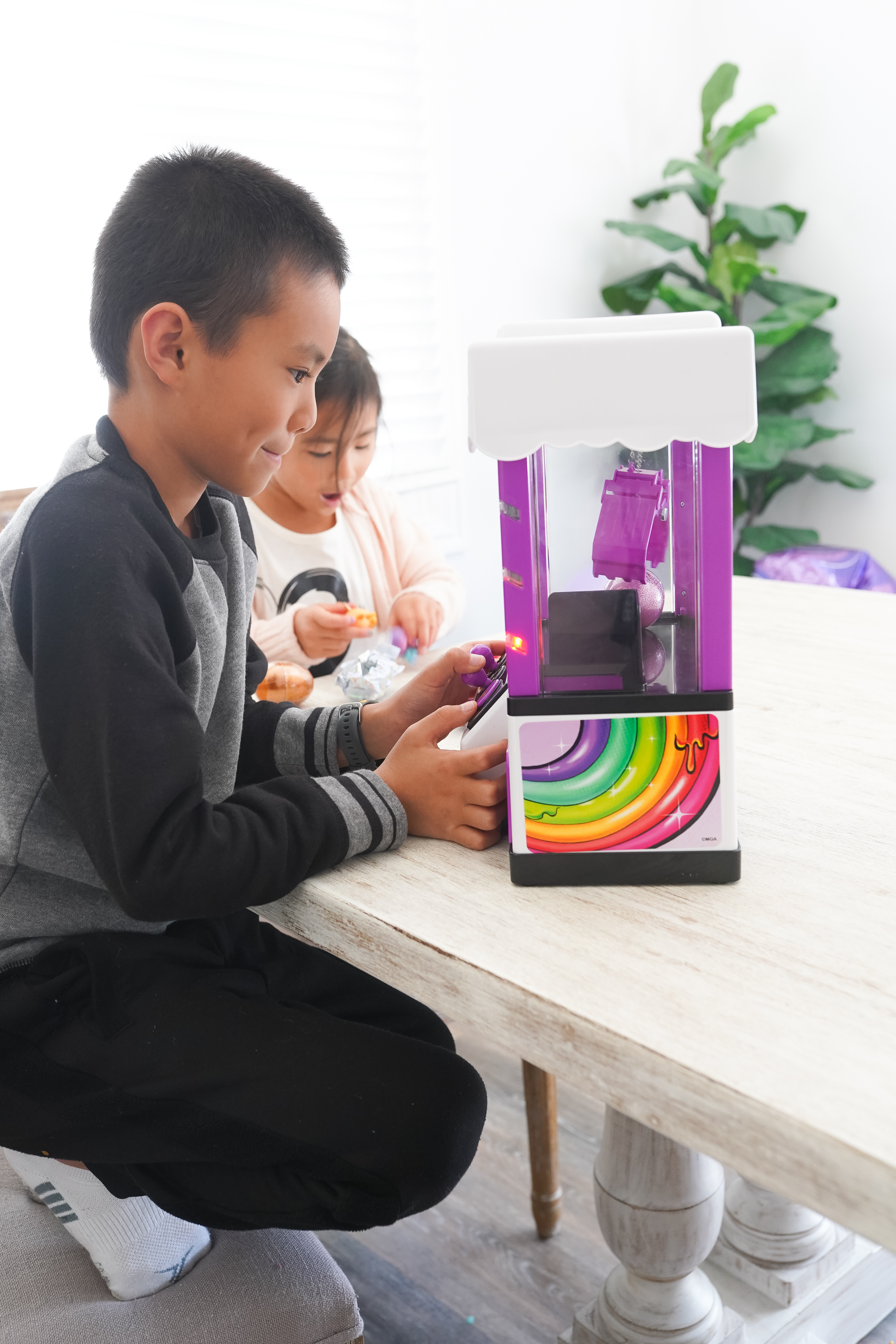 Vivian's Outfit: Graphic Tee (comes with Leopard Bomber) / Cardigan / Leggings
Austin's outfit: Jogger Set

You guys, this toy is like bringing a small scale arcade machine into your home. The claw is sturdy and works well, it has flashing lights and sounds and it comes with powder to make your own DIY slime (along with measuring and mixing cups) and Cutie Tootie dolls! You can refill the machine, the eggs, and legit the kids have made me dig out all of our old Easter eggs to put inside too haha! Austin immediately took the reigns on the claw and picking up the surprises and Vivian was having THE BEST time making the slime and playing with the "oh-so-adorable" dolls. Probably the best part is that it is relatively easy to pick up prizes as to not get the kid's frustrated, yet it's not SUPER easy either, it's like the perfect level of difficulty for my 5 and 7 year olds! It would actually be such a fun idea to fill the eggs with Christmas advent like toys for every day leading up to Christmas too – I know I am getting ahead of myself, but I seriously think this is one of those toys that will be played with for more than just a few weeks!!
I also really liked that I could get Free 2-Day shipping on the Claw Machine straight to my house as you can with many Walmart toys! If you are looking for a last minute birthday gift, they definitely have speedy shipping for that! You can shop all other Poopsie Slime Surprise toys here!
Shop top rated toys here:

Thank you to Walmart for sponsoring this post, all opinions expressed are 100% my own!