Can you believe that Halloween is NEXT MONTH!!?!?! So crazy right?! Welp, it's the perfect time to stock up on baby and kid's Halloween pajamas and I did the hard work for you! I scoured the web for the most adorable prints out there. Trust me, there are a LOT out there, but I hunted for the cutest pairs for babies, girls and boys! My favorite places to get these Halloween pajamas being Hanna Andersson (they have 30% off sleep with code TRICKORTREAT), Old Navy, GAP, Cotton On, and Carter's!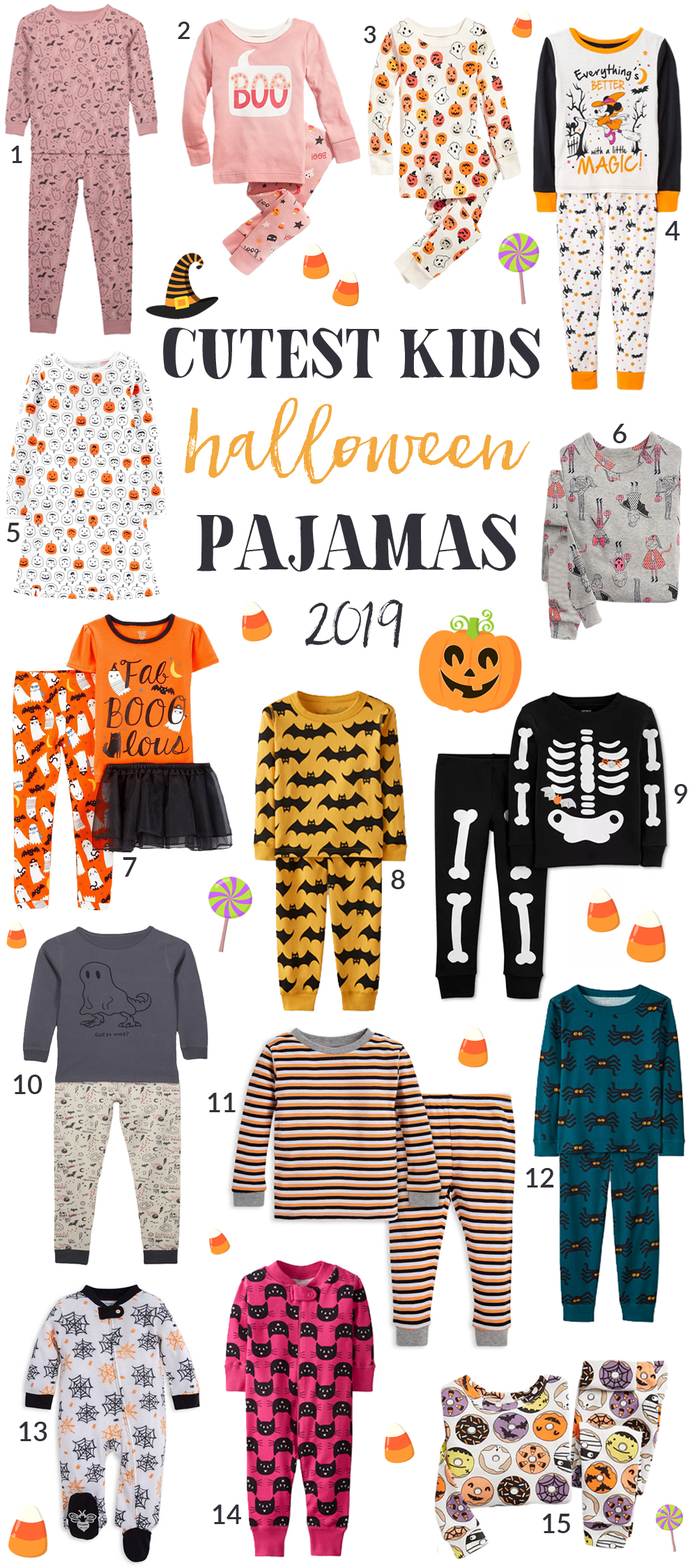 1. Pink Ghosts // 2. Pink BOO // 3. Jack'o lanterns and Ghosts // 4. Minnie Mouse Witch // 5. Nightgown // 6. Bea Costumes
7. Fa-BOO-lous Tutu Set // 8. Bats // 9. Glow-in-the-dark Skeleton // 10. Guess Who? // 11. Striped Set
12. Spiders // 13. Spider Webs // 14. Pink Cats // 15. Halloween Donuts
Girl Pajama Options
Boy Pajama Options
Baby Pajama Options
Also, I thought it would be kind of fun to add something extra into this post and do a Halloween book roundup to go along with those pajamas. For us, we always like to read our kids bedtime stories and it's fun to add some Halloween books to our roundup as the holiday gets closer! And it's my favorite time to bring out Switch Witch + book!!
Halloween Books