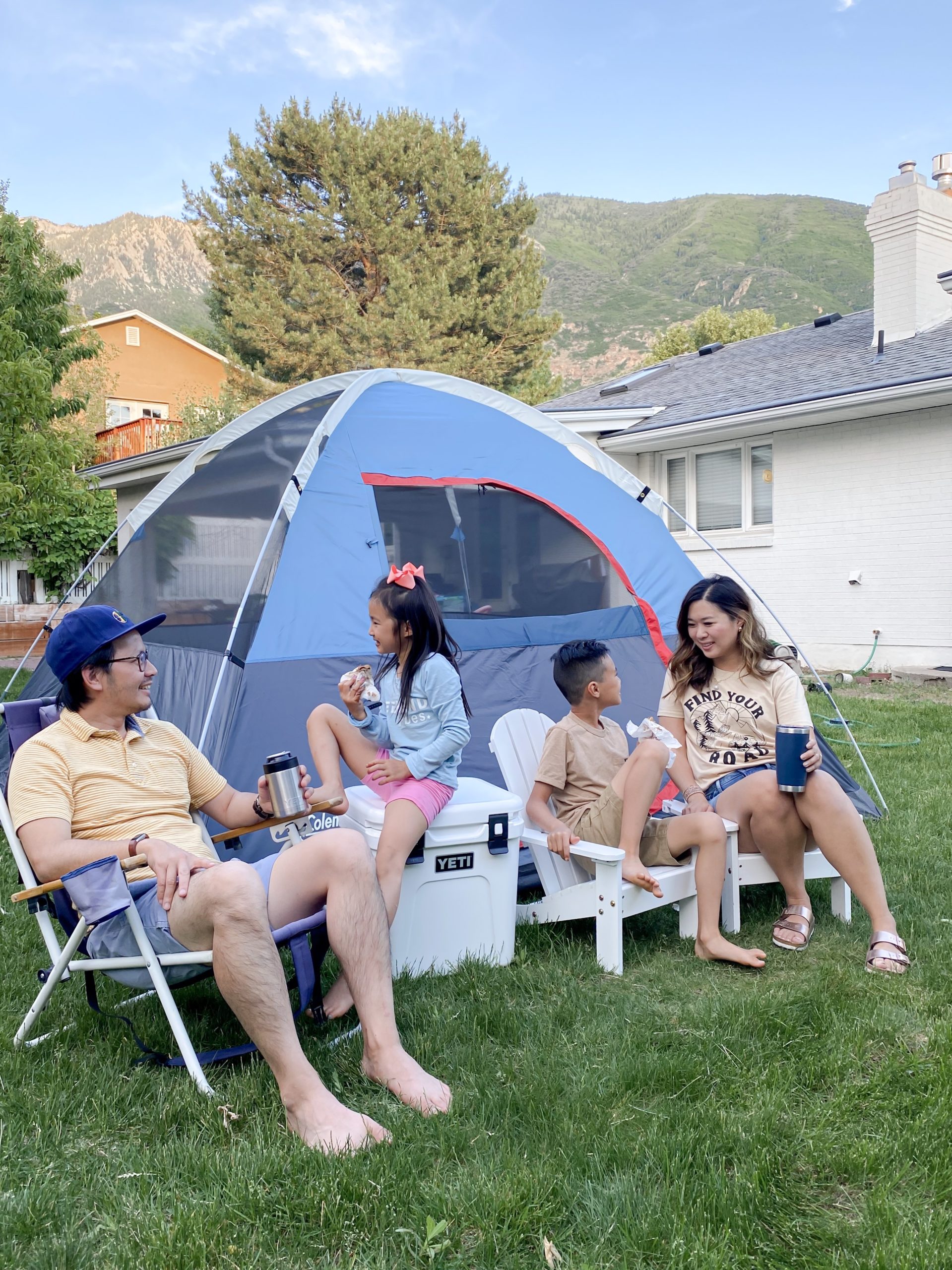 Now that school is out and we are in full on Summer mode, we are still cautious to do activities outside of our home, which means that I am continually still needing to come up with fun, unique ways to have fun at home. With Father's Day coming up, I thought it would be fun to do a little backyard camp out.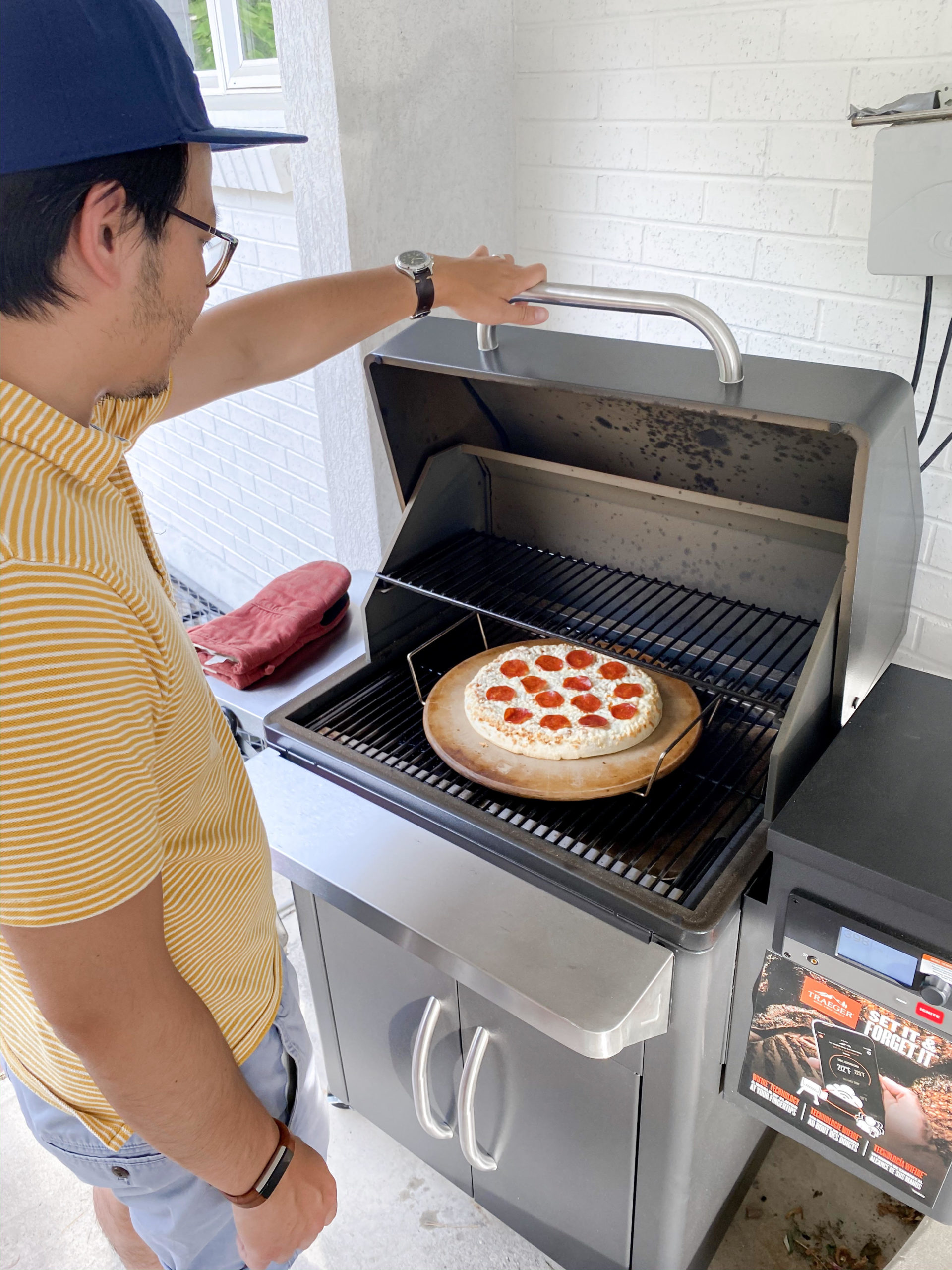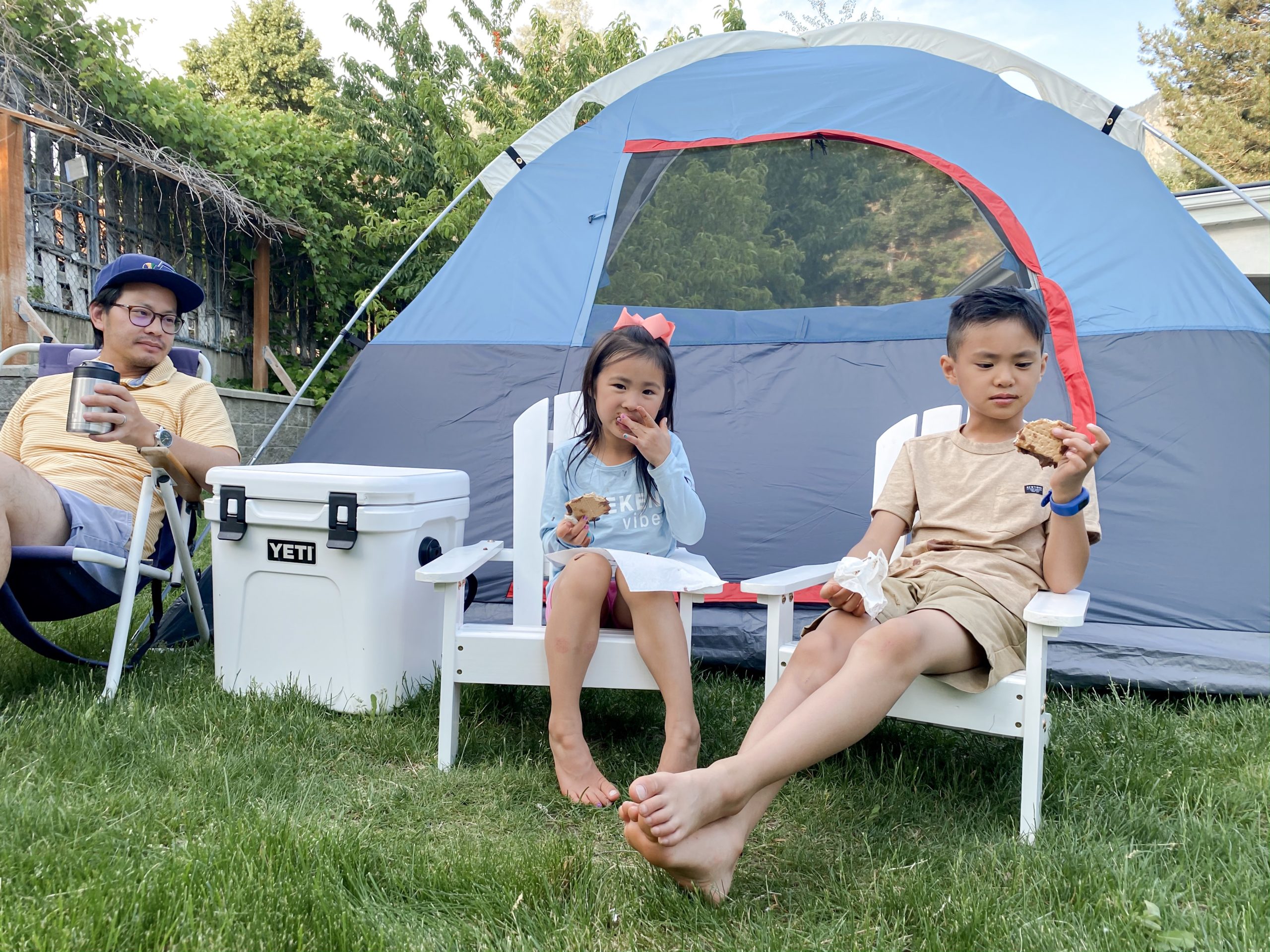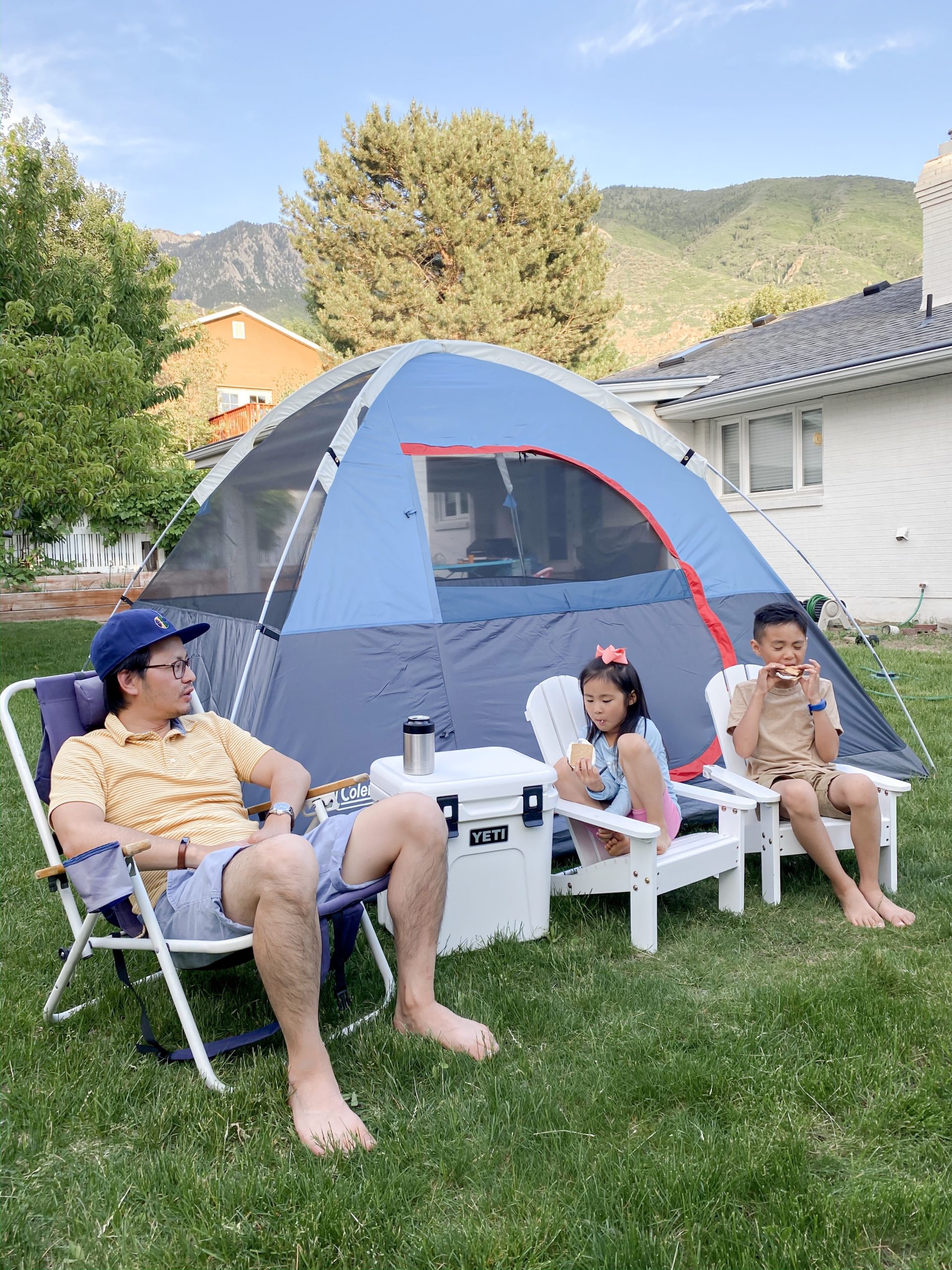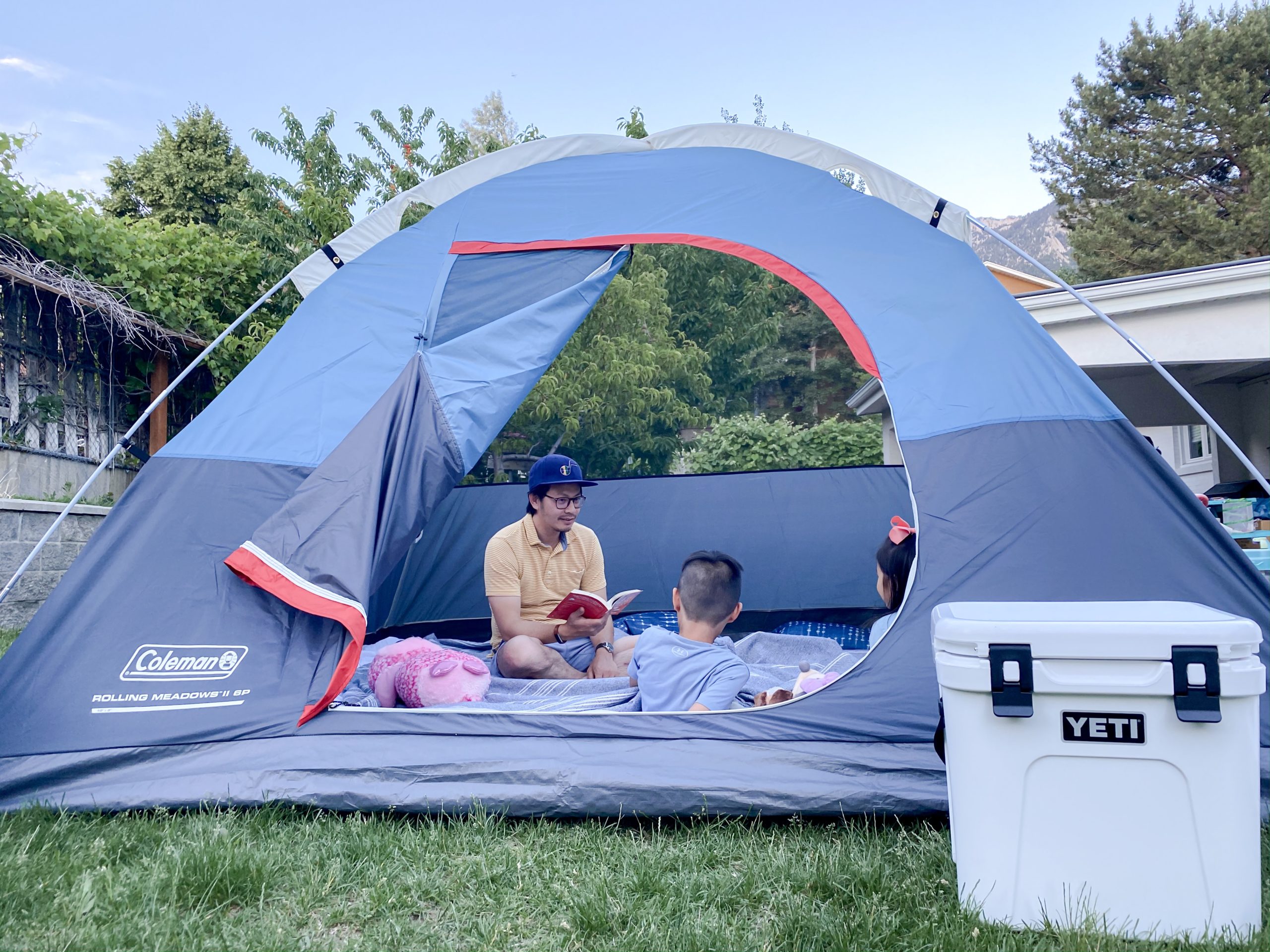 We used our grill (similar found here) to make pizzas, grabbed our fire pit to make s'mores and set out a tent to sleep in!! We got this 6-person tent for the 4 of us just so we would have enough room to sleep comfortably and I knew the kids would love to play in it too. This one comes with a rain cover and stakes to secure it into the ground. I also got Marvin a YETI cooler which will be great for road trips, but it worked well for our backyard camp out. We made sure it was well stocked with drinks for adults and water and juices for the kids. The YETI Roadie 24 is really sturdy, keeps drinks cold for a very long time, is easy to open and close and has a strap for easy carry. We liked that it is taller rather than wider as it helps save some space when we bring it in the car. And guess what? I honestly didn't think I was going to survive sleeping in a tent all night, but I did! 😉 It helped that I could go back into our house to go to the bathroom ha! And the kids really enjoyed sleeping in the backyard!!
In case you are looking for some Father's Day gifts, Academy Sports + Outdoor has a ton of items that would be great for gifting to all types of Dads. I rounded up a few ideas for the "types" of Dad that Marvin is, the Grilling Dad, Outdoorsy Dad and Sporty Dad below!!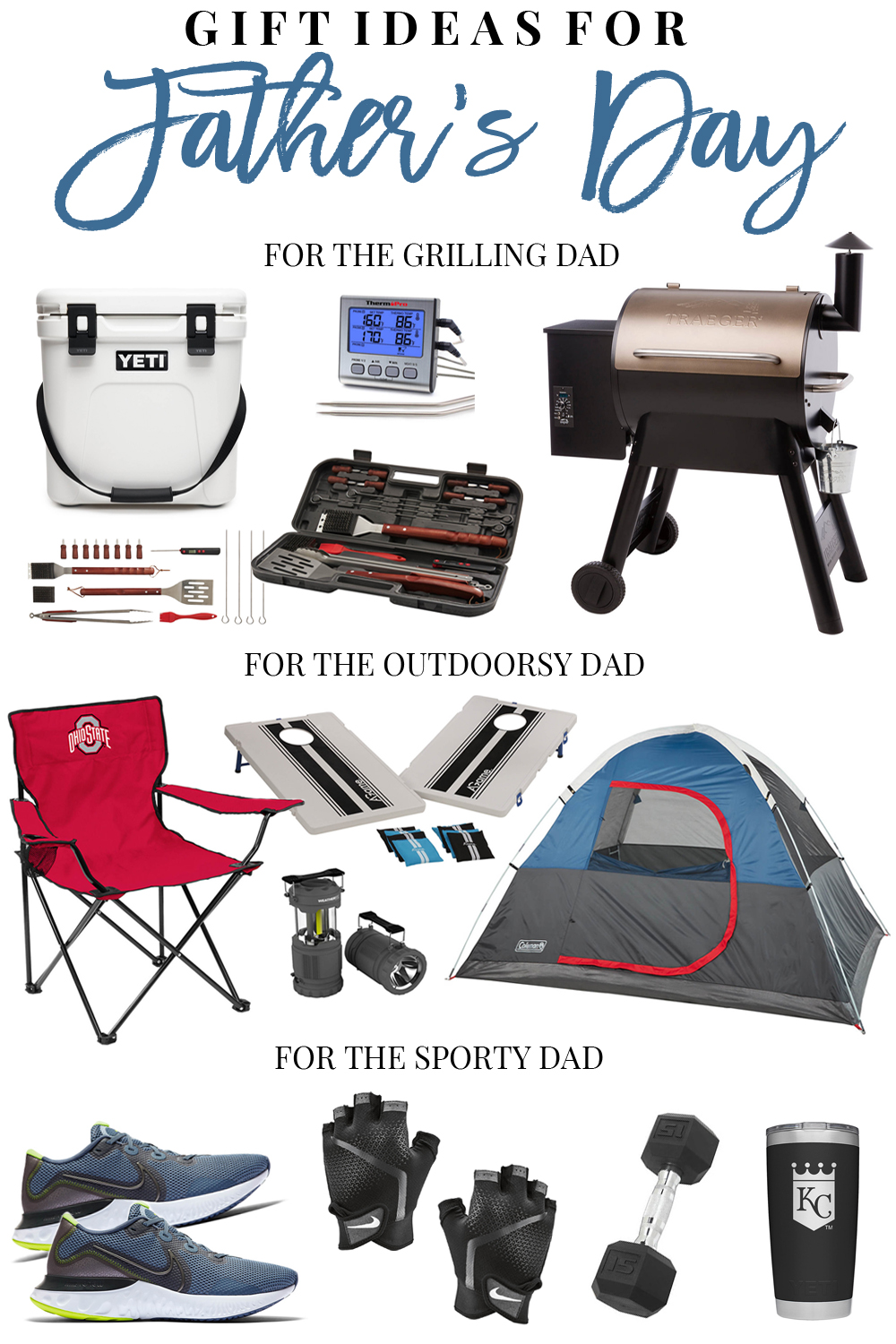 For The Grilling Dad:
Yeti Cooler // BBQ Tool Set // Meat Thermometer // Grill
For The Outdooorsy Dad:
Fan Chair // Cornhole Game // LED Lanterns // Tent
For The Sporty Dad:
Running Shoes // Workout Gloves // Weights // YETI Team Rambler
Right now, they are having a few sales where coolers are up to 25% off and grills are up to $100 off. Also don't miss the Online Only Flash Sale where lots of apparel and shoes are on sale – ends 6/11!
Thank you to Academy Sports + Outdoor for sponsoring this post, all opinions expressed are 100% my own.