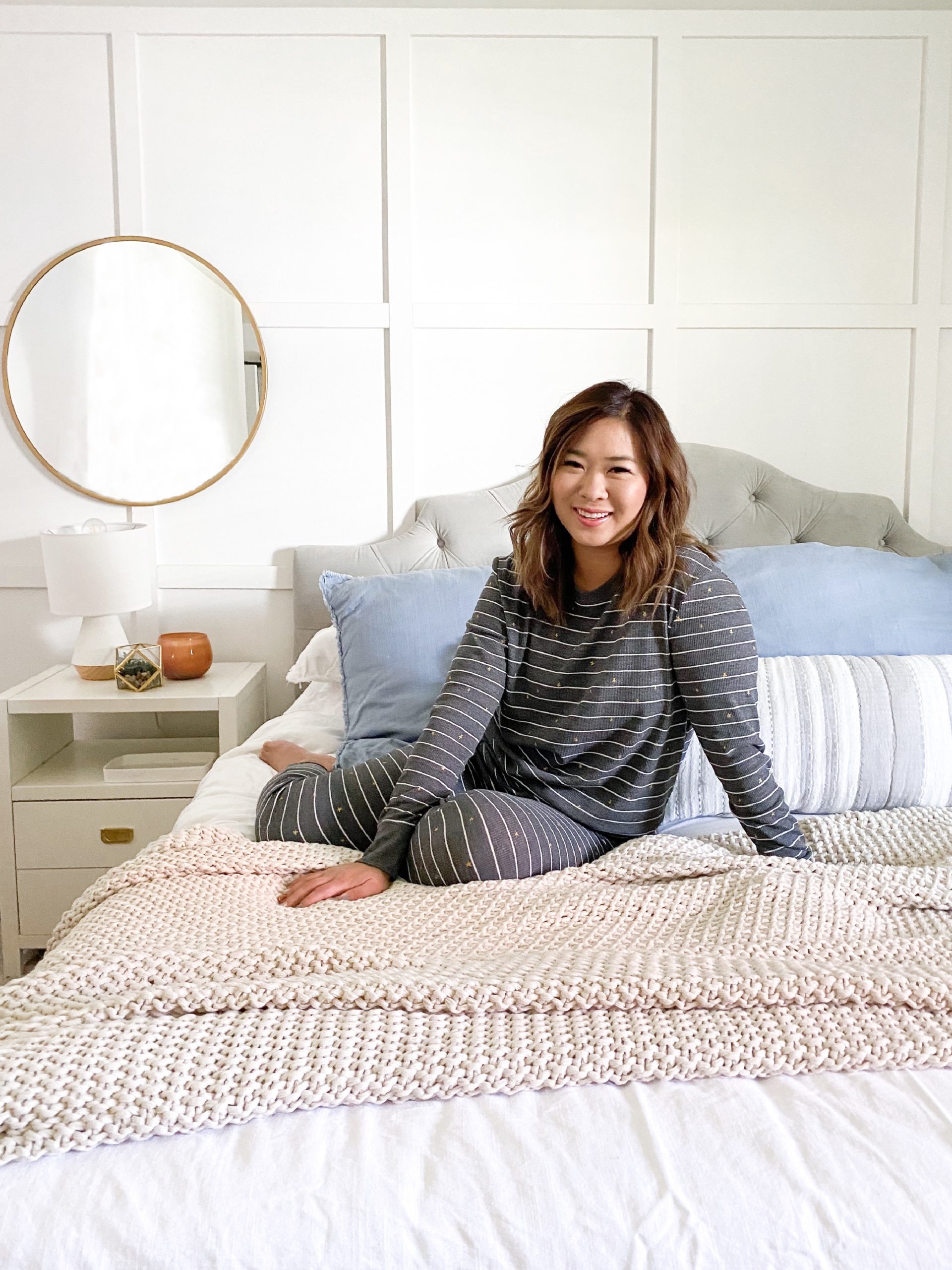 We have slowly, but surely been getting into our new routine with the kids at home doing school and just being home more in general! I've been working a lot of late nights, but fully know that sometimes I just need a little break or just to slow down. Another aspect that I feel like I've been slacking on lately is getting a GOOD NIGHT'S REST!! I tend to be a workaholic and love to work in the evenings, but I truly do want to be better about sleeping on a more routine schedule. I know that better sleep helps my overall physical and mental well-being, and I feel like that is especially important for a lot of us right now.
Over the Summer, I discovered Target's new bedding line, Casaluna, and I wanted to try some pieces out! We all know that Target has a great price point for their clothing, and I thought the price on the Casaluna line was pretty good price point as well! They also have fast shipping or you can do in store Order Pickup or Drive Up if your store's have the items! I really liked the beautiful the collection looked, with lots of textures and color palettes that fit my style. I know that the recipe to a good night's sleep, starts with making sure that our bedroom is truly a sanctuary with comfortable bedding.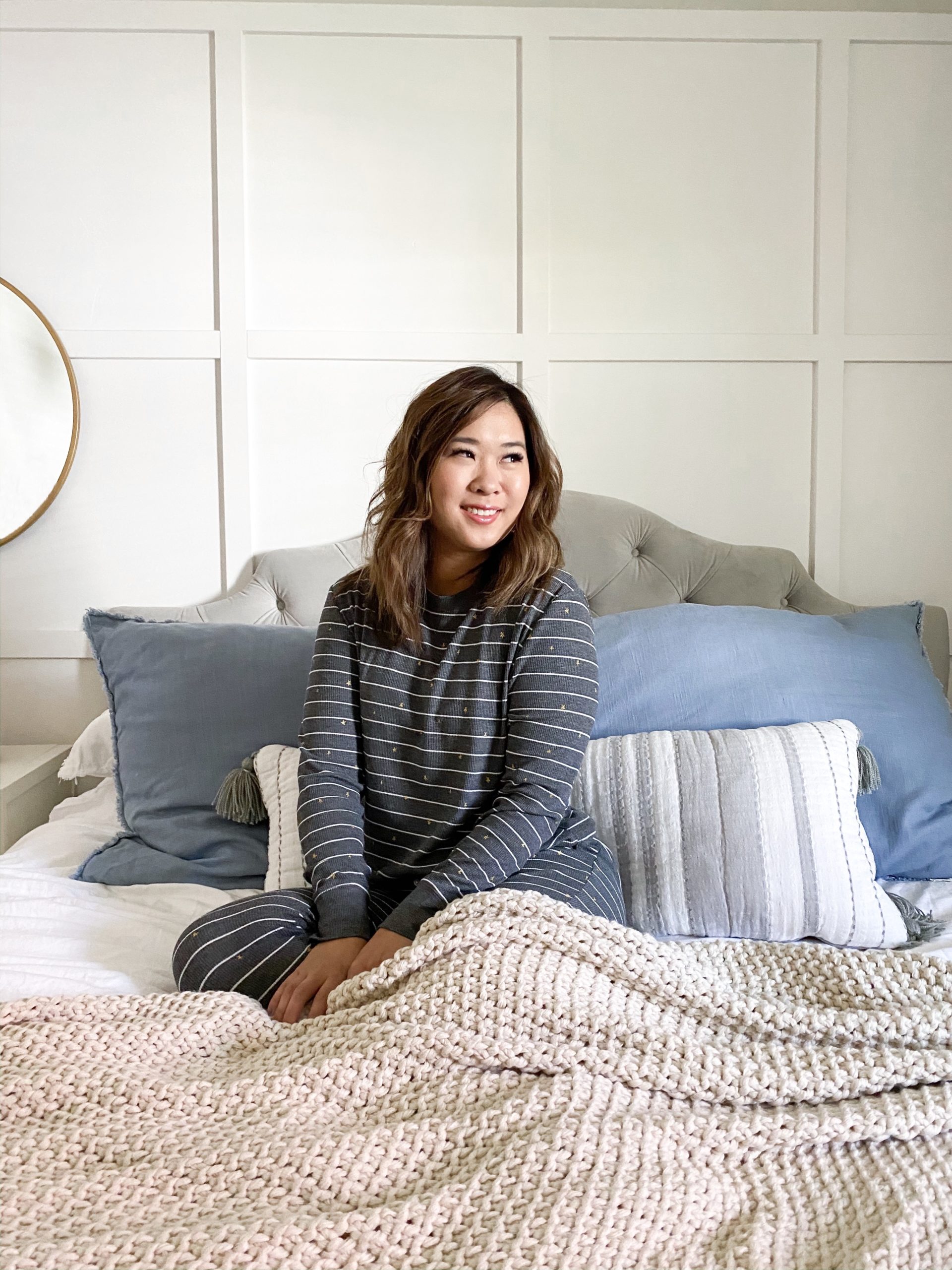 The first thing I wanted to get was a new Linen Blend Duvet and Pillow Sham Set! We had been using a comforter for awhile without a duvet color so I knew I needed to complete that piece!! But then I saw this Chunky Knit Bed Blanket and thought it was a pretty good price point and would be perfect for the bottom of our bed! What I love about it is that it is not TOO chunky, comes in a ton of colors and I just love the knit texture especially going into Fall!!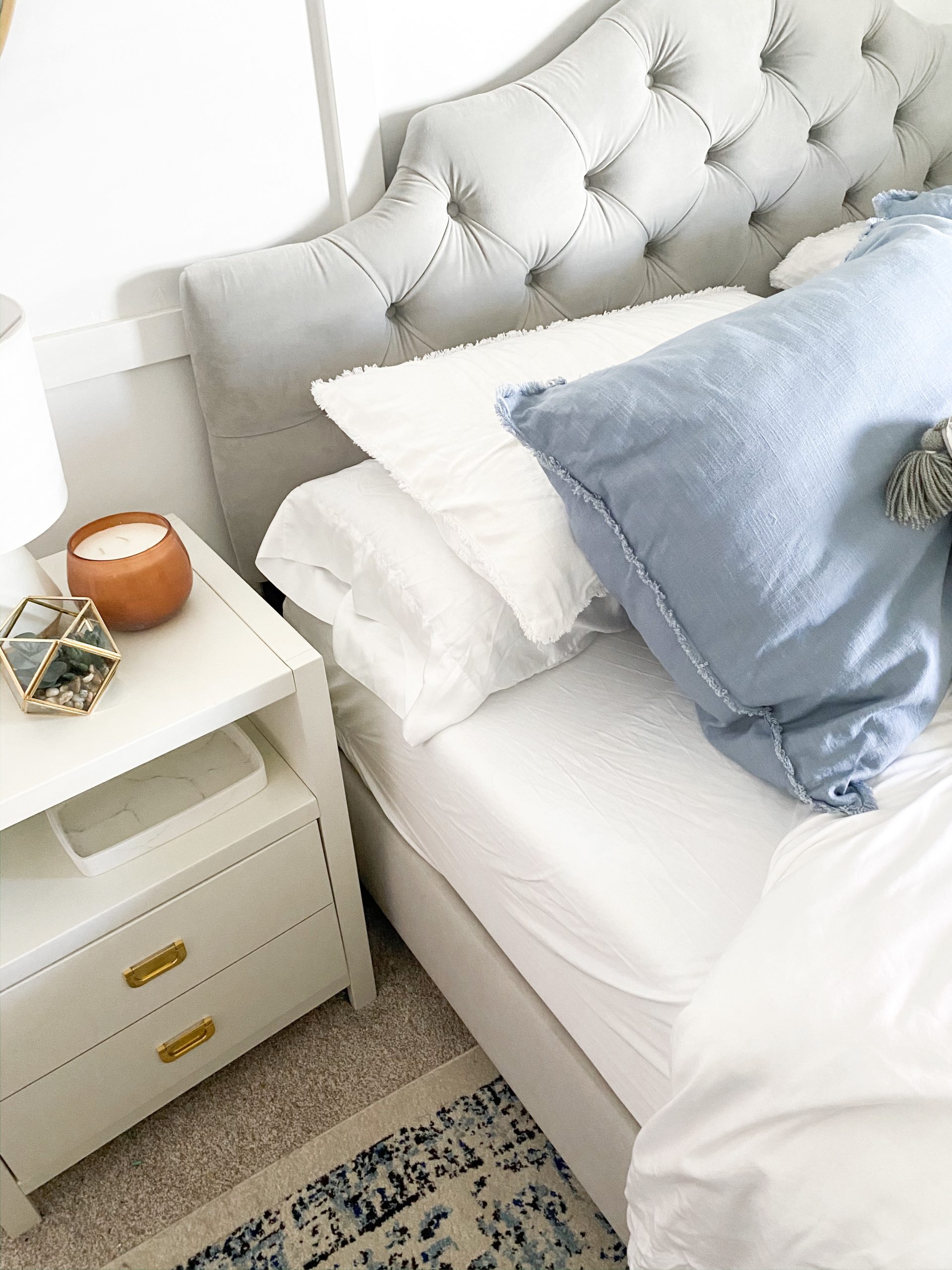 And when I saw that they had a 400 Count Lyocell Sheet Set in the collection, I also ordered that to try out, and oh my you guys, these sheets are SOOOO soft and luxurious feeling!!! They also do keep you feeling cooler and we definitely did not sweat in them during the hotter Summer months (I"m not fan of being too hot when sleeping)!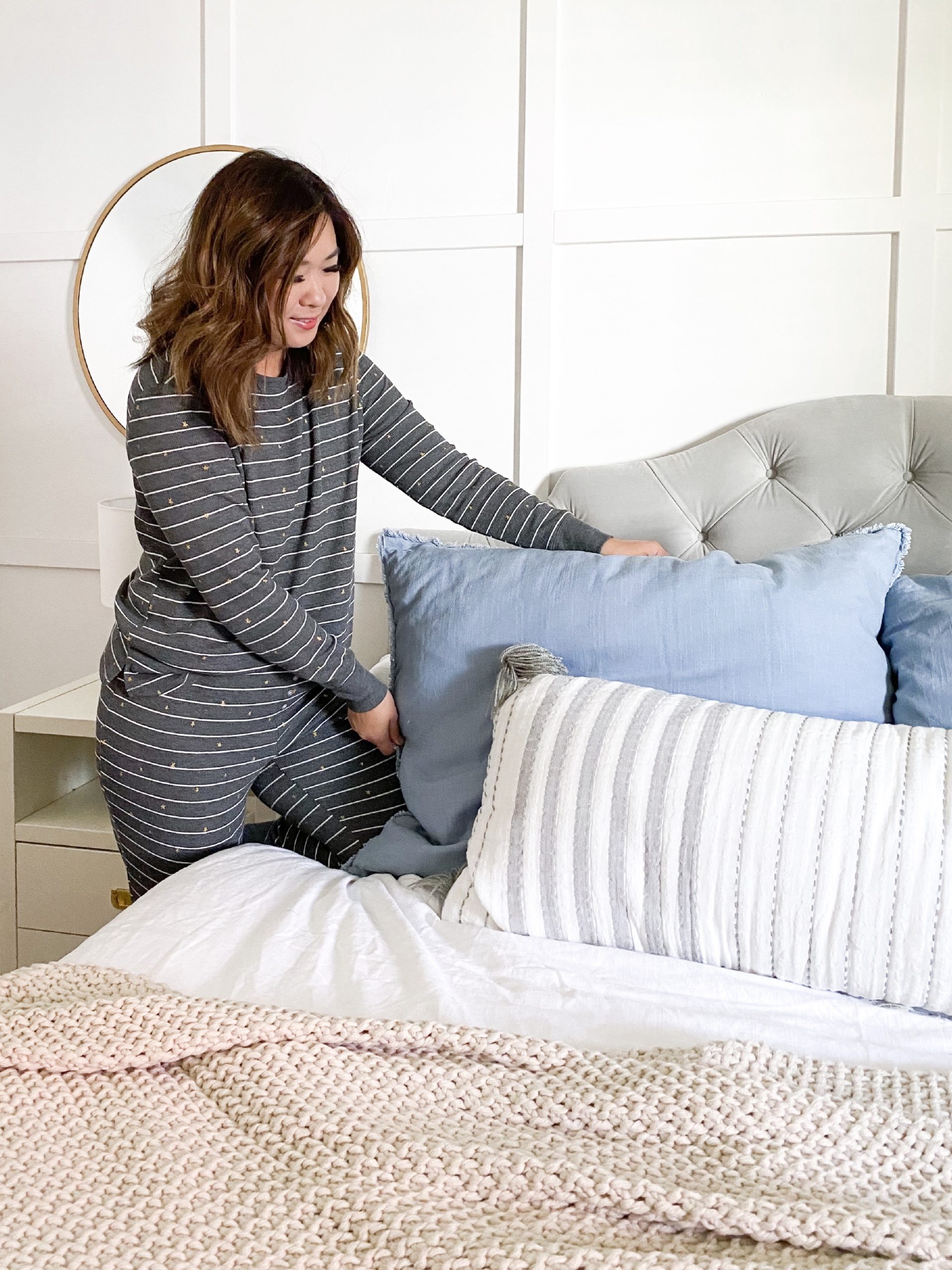 I decided to grab this Euro Sham accent pillow, just to give the bed some color and coordinate with our rug and I love it! They have some diffusers and candles in the collection that help add to making the bedroom more serene. 🙂 Also, they have a coordinating collection for the Bath with towels, shower curtains and bath mats as well so you can continue your color theme and look and feel of your bedroom into there as well.
Shop Casaluna products:

Shop other items in post:

Thank you to Target for sponsoring this post. All opinions expressed are 100% my own.