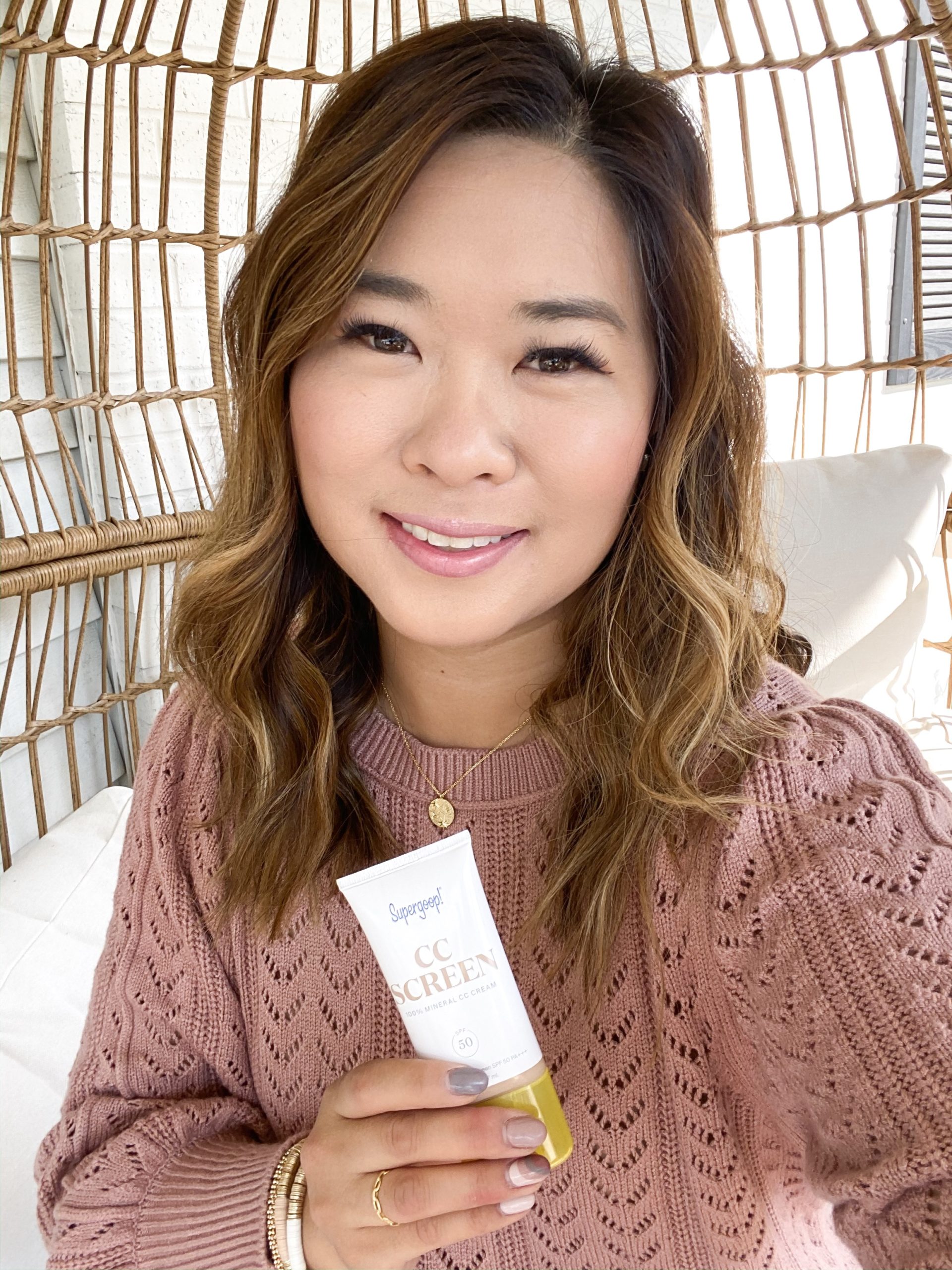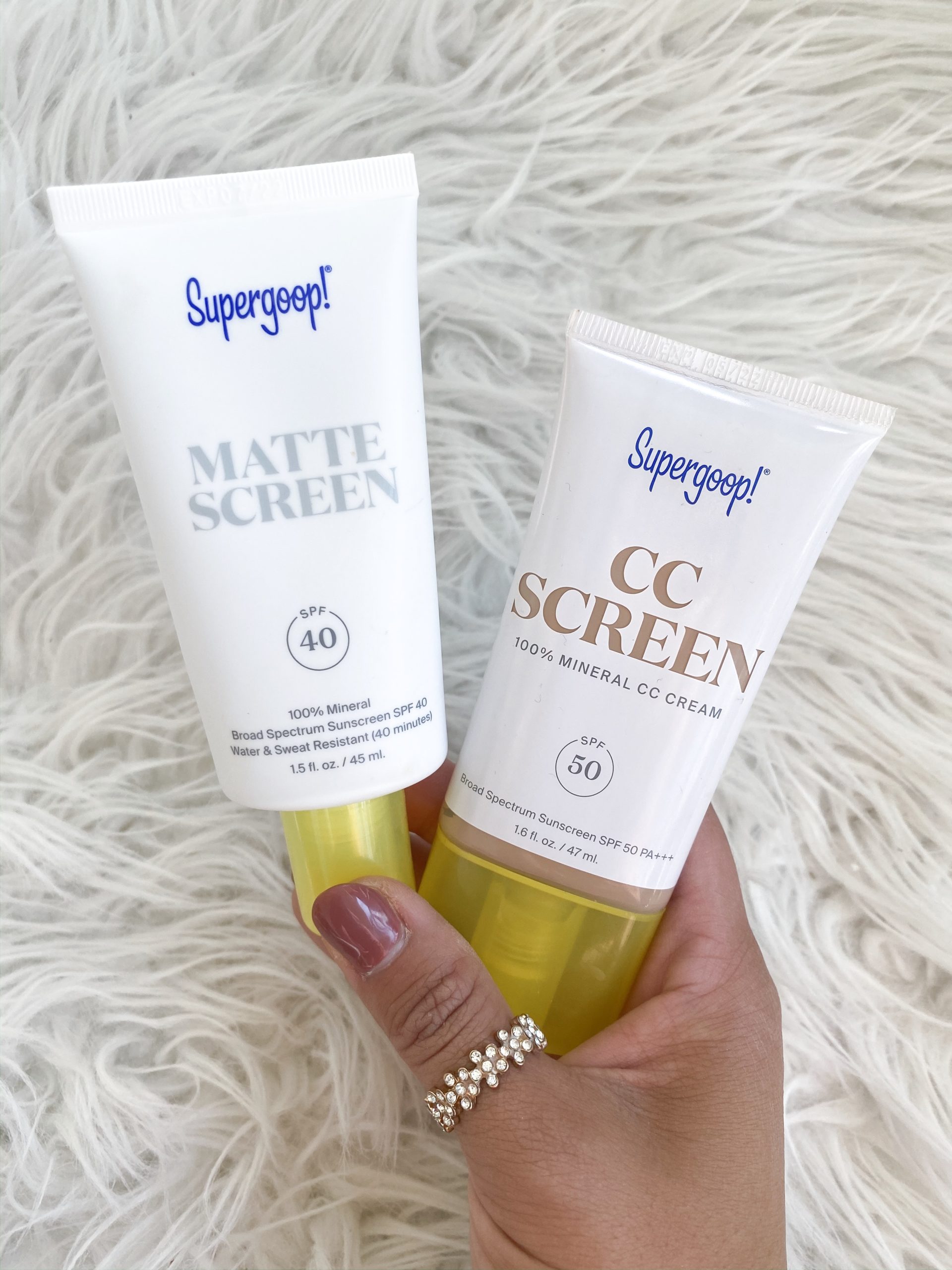 For the past week, I have been trying out a new skincare / makeup product and have been so excited to share it with you all – it is Supergoop's new CC Screen SPF 50!! But let's back up a bit first, Supergoop! is one of our absolute favorite sunscreen brands for the entire family. My kids rotate between loving the spray and the lotion for their bodies' when they had to the beach or pool. And I had been using the Unseen Sunscreen as the last step of my skincare routine in the morning. It's a great SPF40 product, goes on clear, and really has a velvety finish (it has a slight sunscreen scent). More recently though, I have discovered the Glow Screen (great for dry skin that needs some hydration) and the Matte Screen (great for oily skin) which are both also an SPF40 base layer, but have a little more coverage to them. The Matte Screen has this whipped texture and does minimize pores on it's own and is my top pick for a sunscreen base layer for my face.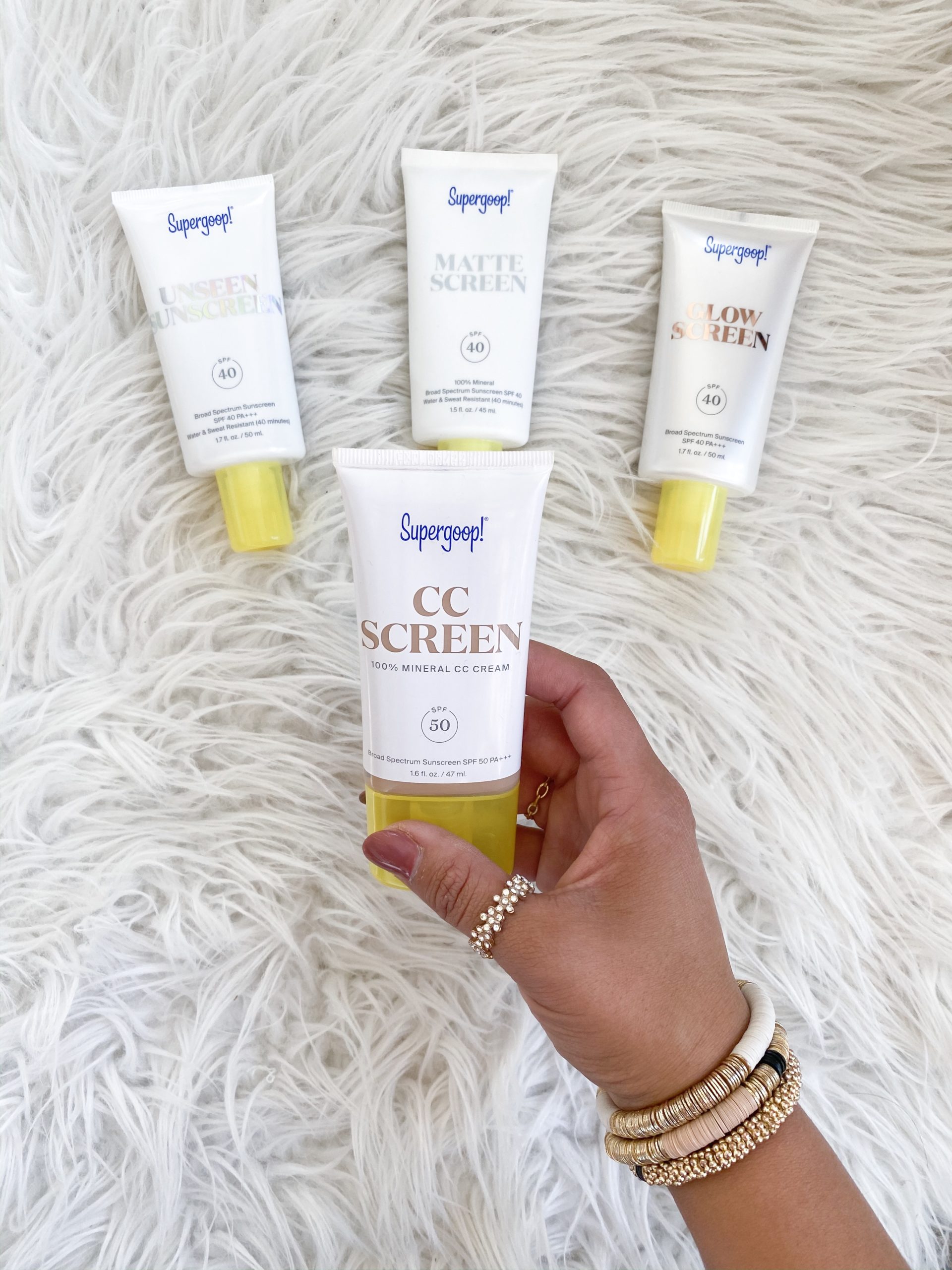 But let's talk about Supergoop! CC Screen, if you are not familiar with CC Creams, they are meant to color correct, even the appearance of skin, and reduce redness. But this product also has SPF50 and with a dewy finish (really in between matte and glow). My favorite part is that it is buildable coverage and it really does a great job of providing medium coverage. With one layer, I feel like I can get as good coverage as some foundations!! I just apply the product with a damp makeup sponge, like I do my liquid foundations. I am wearing the Light color 206W, but you can use their Shade Finder to get your exact shade.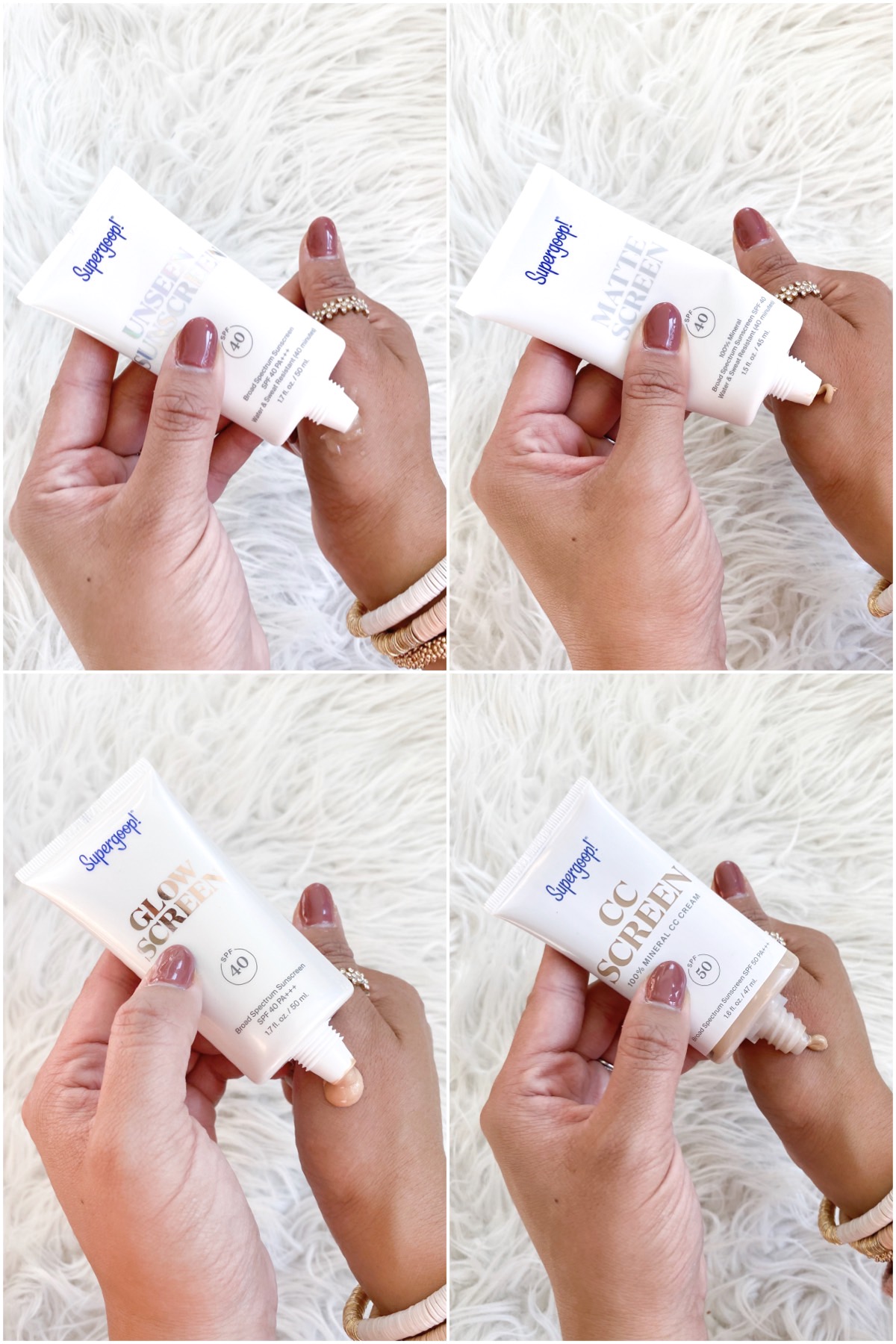 With a Supergoop! base layer of your choice (Unseen Sunscreen, Matte Screen, or Glow Screen) paired with the CC Screen, you will get the ultimate in sun protection and I honestly feel like, especially on days when this mama does not have a lot of time to get ready, I can just use the CC Screen as my foundation, add some lip gloss, blush and I am good to go!!
Shop this post:

Thank you to Supergoop! for sponsoring this post, all opinions expressed are 100% my own.