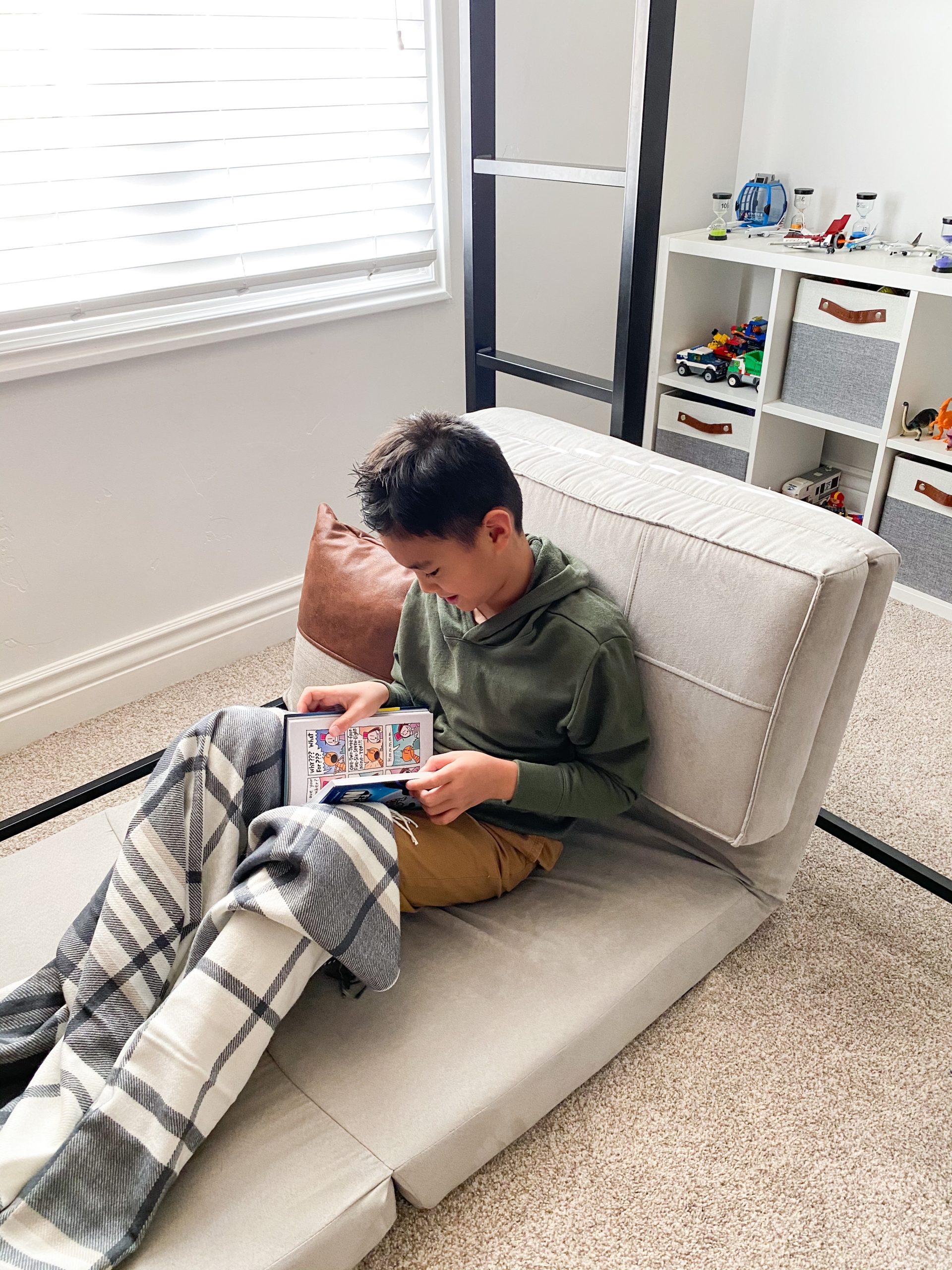 So you know a couple of month's ago, Vivian got a big girl bedroom update and I am so happy to say that she has been loving her new room!! Well, Austin wanted some updates too and while his room didn't need any major furniture changes or anything, I had been thinking about what to do with the space under his loft bed. There's a desk on one side, but there was an open space on the other side that could be used for storage or as another lounge area. I picked up this grey flip chair from Walmart and it was actually the perfect size to put under his loft bed! I also did get Vivian one too for her room, but we actually are using it in the play room / living room more. These chairs are SO cool because you can change around the configuration of them and they can be used as a reading spot, gaming chair, or even for a sleepover (like maybe something to put at grandma's house when visiting over there). Sometimes I do tuck in Austin in at night still and I will just sit on that chair while chatting with him about his day, quizzing him with math problems, or speaking Chinese to him before he goes to sleep. 🙂 Also, another find that he is loving is this bedside shelf that is perfect for loft beds since no nightstand is tall enough for them! It hooks onto the side of your bed and is perfect for storing his water and books!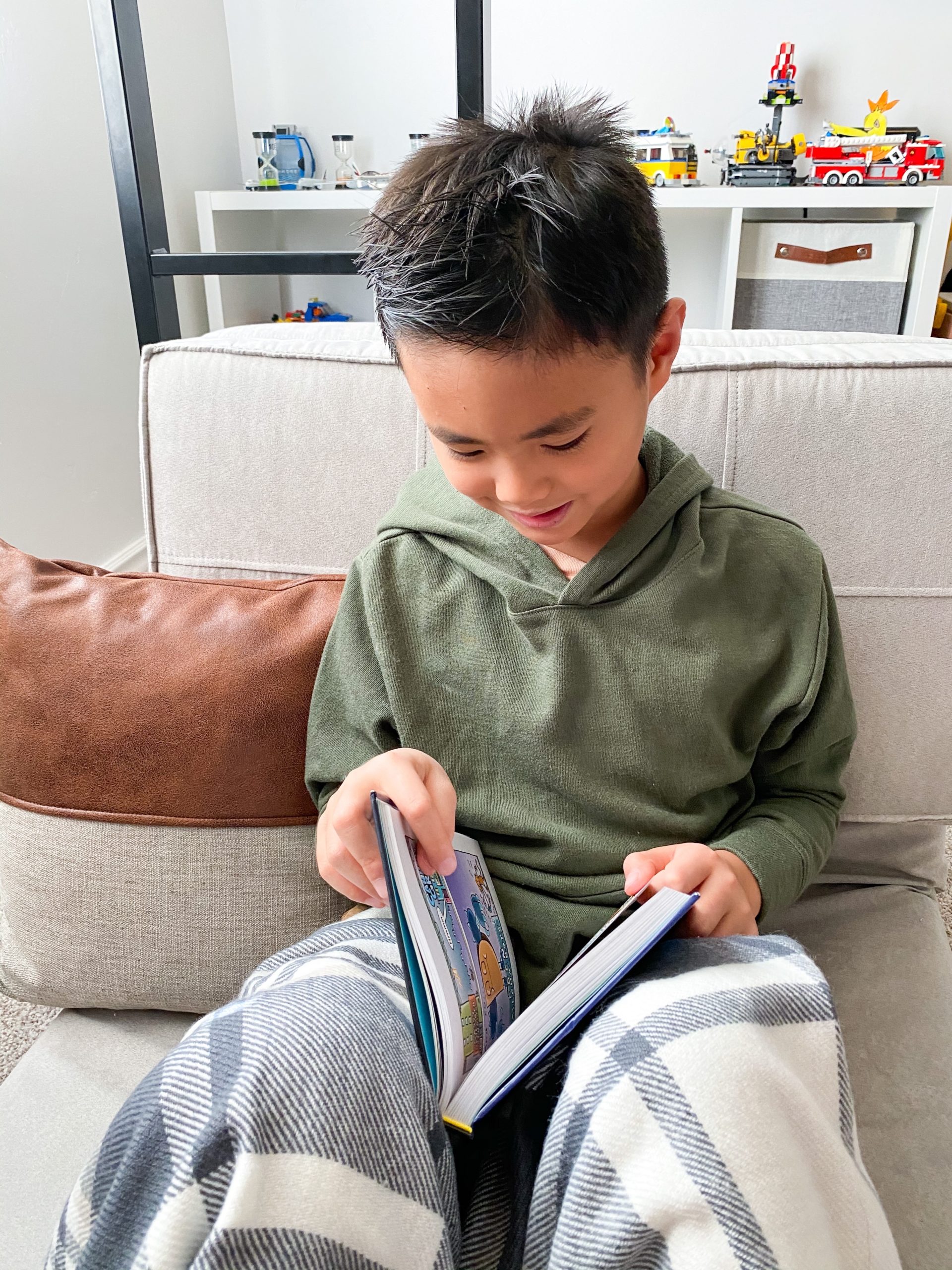 I also picked up this pillow with the leather detail (would be good on a bed or living room couch too) and this plaid throw blanket as an updated piece for Fall/Winter. Walmart also has a ton of storage options for kid's room like bins and shelving units to store all their toys, and I mean ALL their toys, books, games, school supplies and more haha!! Austin's outfit is from Walmart as well, I love their 2-pack jogger pants and these $11 hoodies for boys that come in classic colors! Walmart has such a great selection of high quality furniture and decor pieces to fill your kid's bedrooms and play rooms at a great price!
Shop this post:
Thank you to Walmart for sponsoring this post, all opinions expressed are 100% my own.