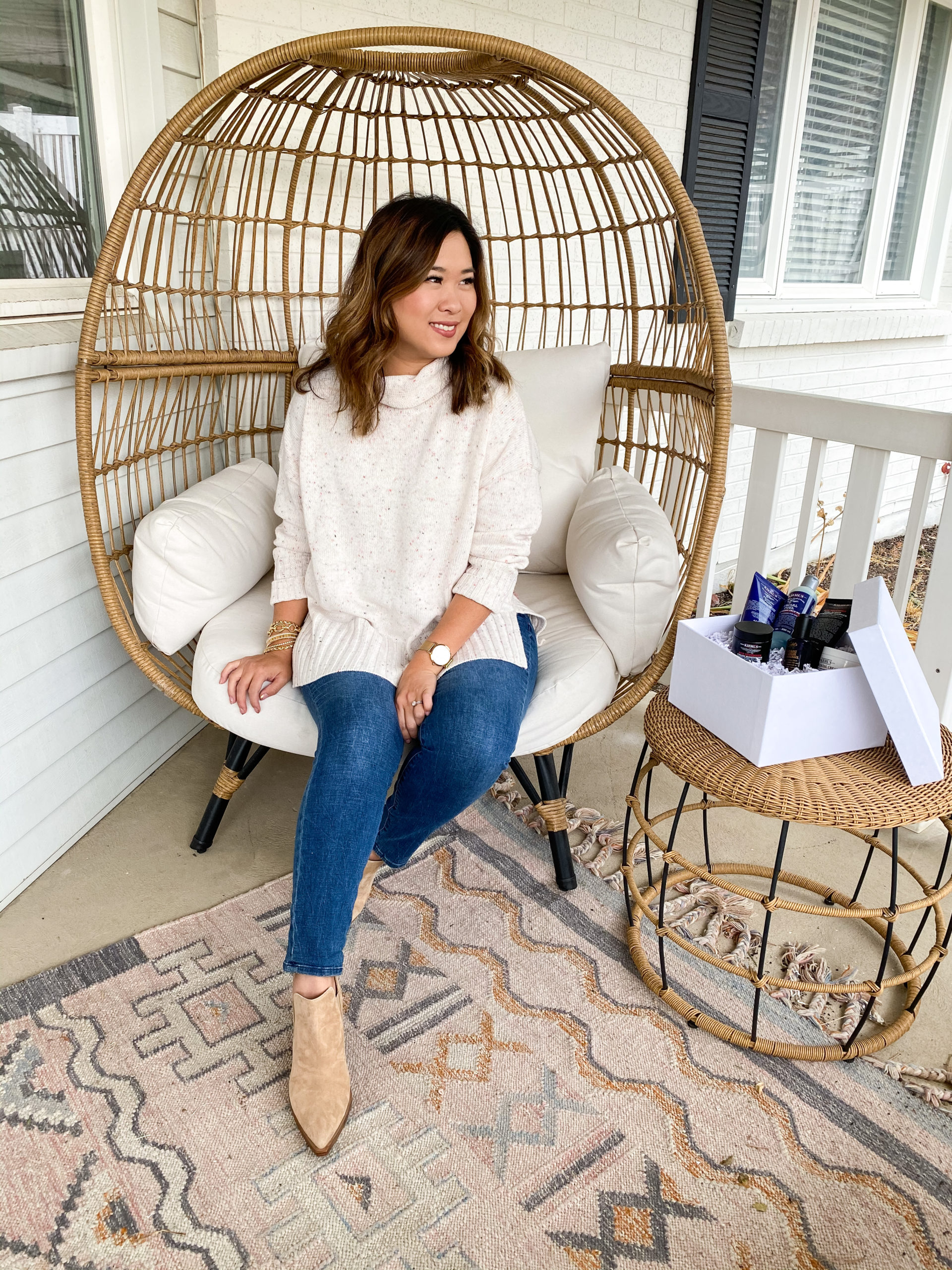 I definitely feel like finding gifts for men is something us women struggle with all the most during the holiday season!! Sometimes they already buy what they need, or it's hard to figure out what they REALLY want, but holiday gifting just got easier with Kiehl's gift bundles and sets which can be found at Nordstrom! In Utah, we are about to get some cold and dry weather, and I assume many of you are too, so skincare to keep you (and your man's) skin moisturized and hydrated is super important!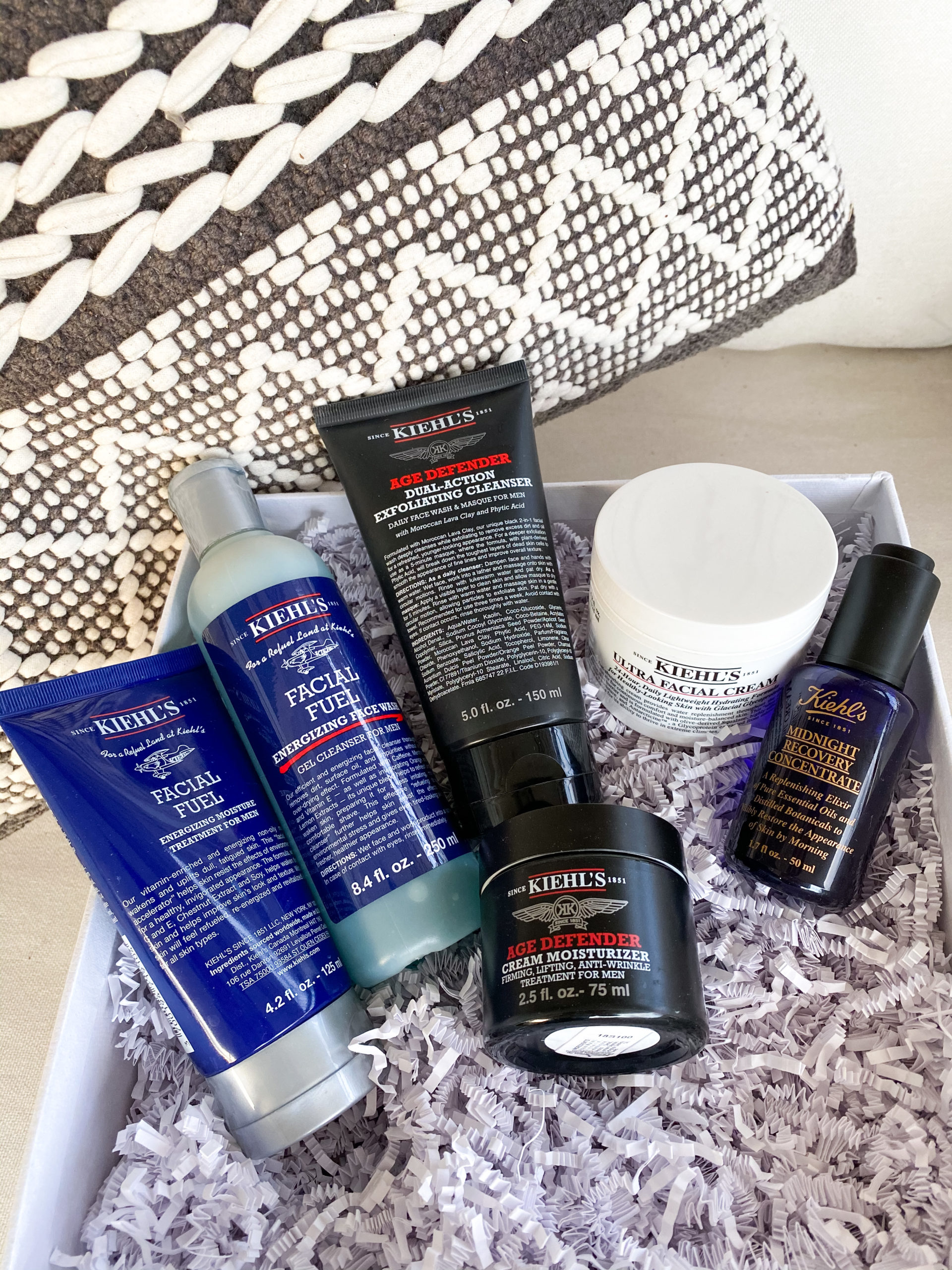 Marv has been using Kiehl's skincare for a little bit now and his favorite everyday cleanser is the Age Defender Dual-Action Exfoliating Cleanser – it also can be used a a leave on mask too and is great at cleansing the face. Paired with the Age Defender Cream Moisturizer it's the perfect skincare bundle gift for men who are also trying to reduce fine lines and wrinkles. The Facial Fuel products are a great option for those who need a little perk up in the morning, as it has Caffeine leaves in it to leave skin feeling energized. But the ultimate thing for hydration that I would recommend is Kiehl's Ultra Facial Cream, it has amazing reviews and leaves your skin SO hydrated!! It's actually for men or women to use and you can apply it once a day or as needed. It really has a nice lightweight formula, is not really scented, and it definitely adds hydration. Lastly though, adding an oil, like Kiehl's Midnight Recovery Concentrate Face Oil (which includes evening primrose, lavender and squalane) to your nighttime routine (even though that might sound counter intuitive) will give the ultimate hydration and skin restoration. This one was a little harder to convince Marv to use, but I swear it leaves his skin feeling even softer!!! So if you are looking for a holiday gift idea, make sure to check out the Kiehl's selection at Nordstrom – and I would suggest grabbing some bundles or kits to make it a complete gift!!

Thank you to Kiehl's for sponsoring this post, all opinions expressed are 100% my own.