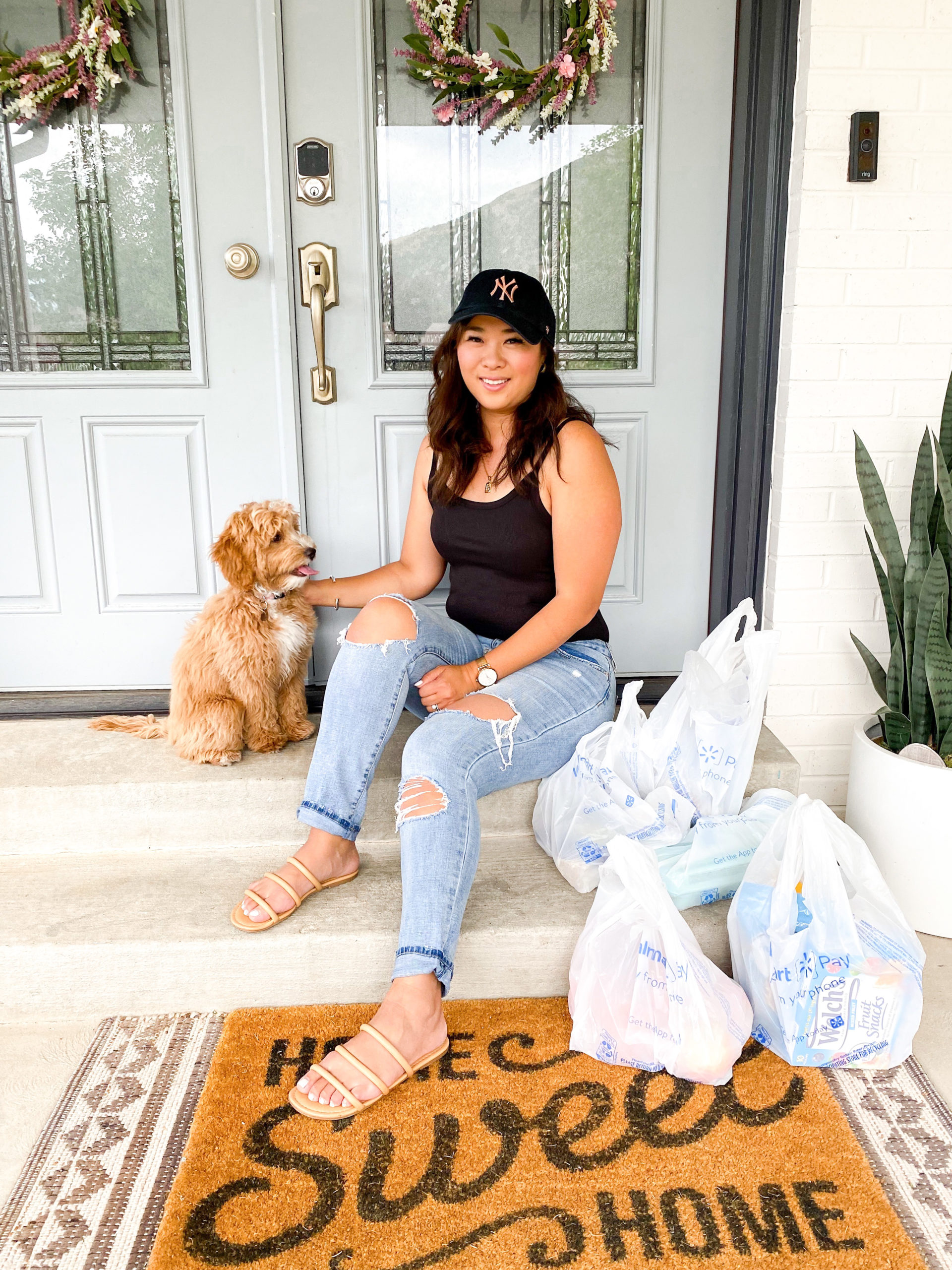 Month after month I find myself using my Walmart+ membership to get groceries for our family, because whether I need last minute ingredients for a recipe or snacks on hand for the kids, having them delivered for free straight to my doorstep, as soon as same day is my favorite part!! What I get is always fresh, high quality groceries from my local store at Walmart's everyday low prices. For a busy mama like me, the fact that I can get free same-day delivery from my store has really made my life so much easier!
In my latest grocery order, I made sure to pick up some ingredients that I could use to make easy breakfasts for the family, as the kids are going back to school soon. Anything I can make in bulk and ahead of time is key! So I wanted to share 2 breakfast ideas all with items you can get delivered for free from your Walmart+ membership! A Walmart+ membership costs $98 per year or $12.95 per month (and it includes a free 15-day trial period).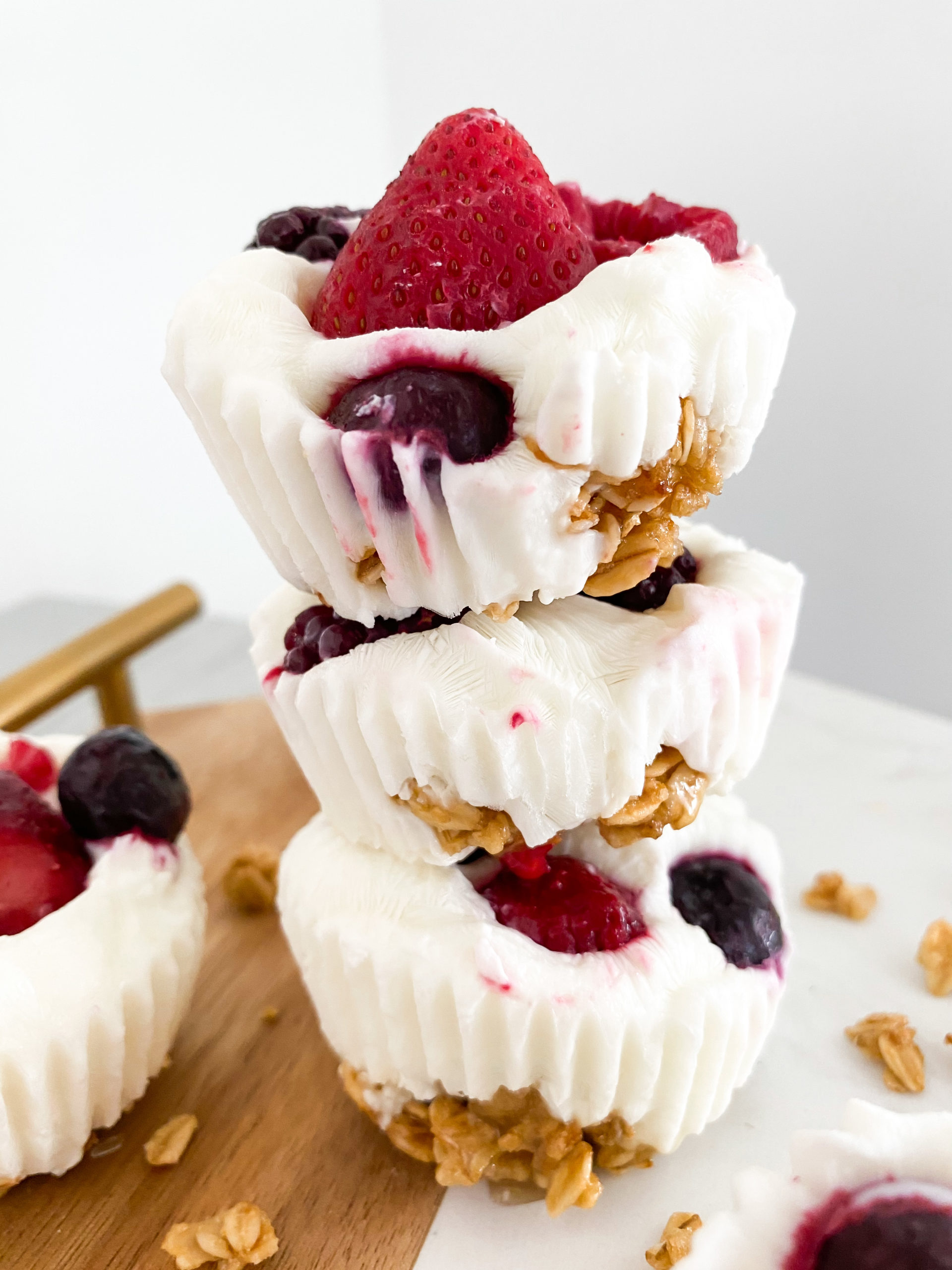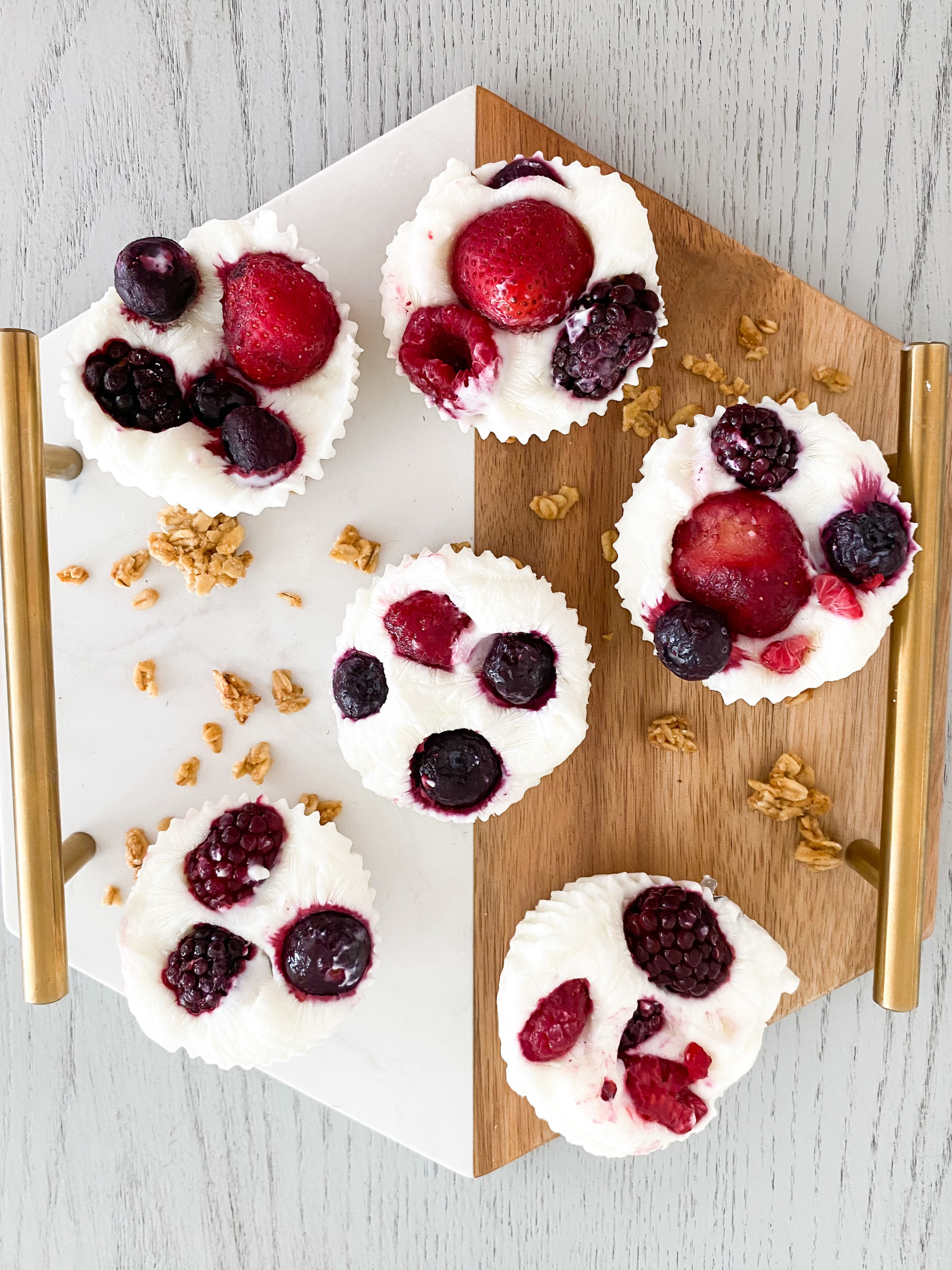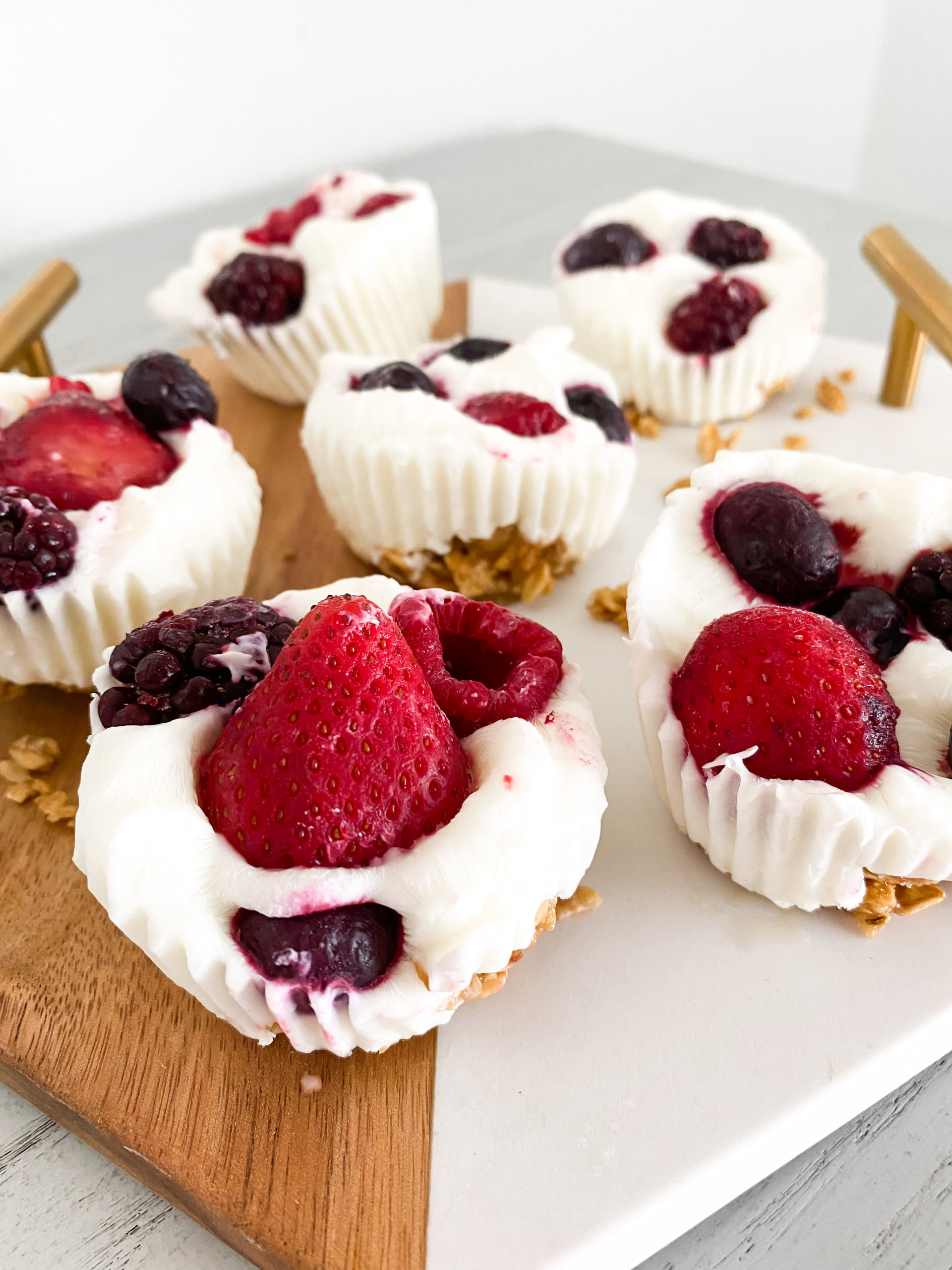 Frozen Yogurt Granola Cups
Ingredients:
-2 tablespoons honey
-2 cups granola
-2 cups Greek yogurt or yogurt of choice
-Frozen fruit (I used mixed berries)
Directions:
1. Line muffin tin with cupcake liners
2. Melt honey
3. Mix honey and granola together and line bottom of each cupcake liner (cup)
4. Add in Greek yogurt into cup
5. Add in frozen fruit of choice
Notes:
Can substitute honey for peanut butter.
You can use any type of yogurt or fruit that you like!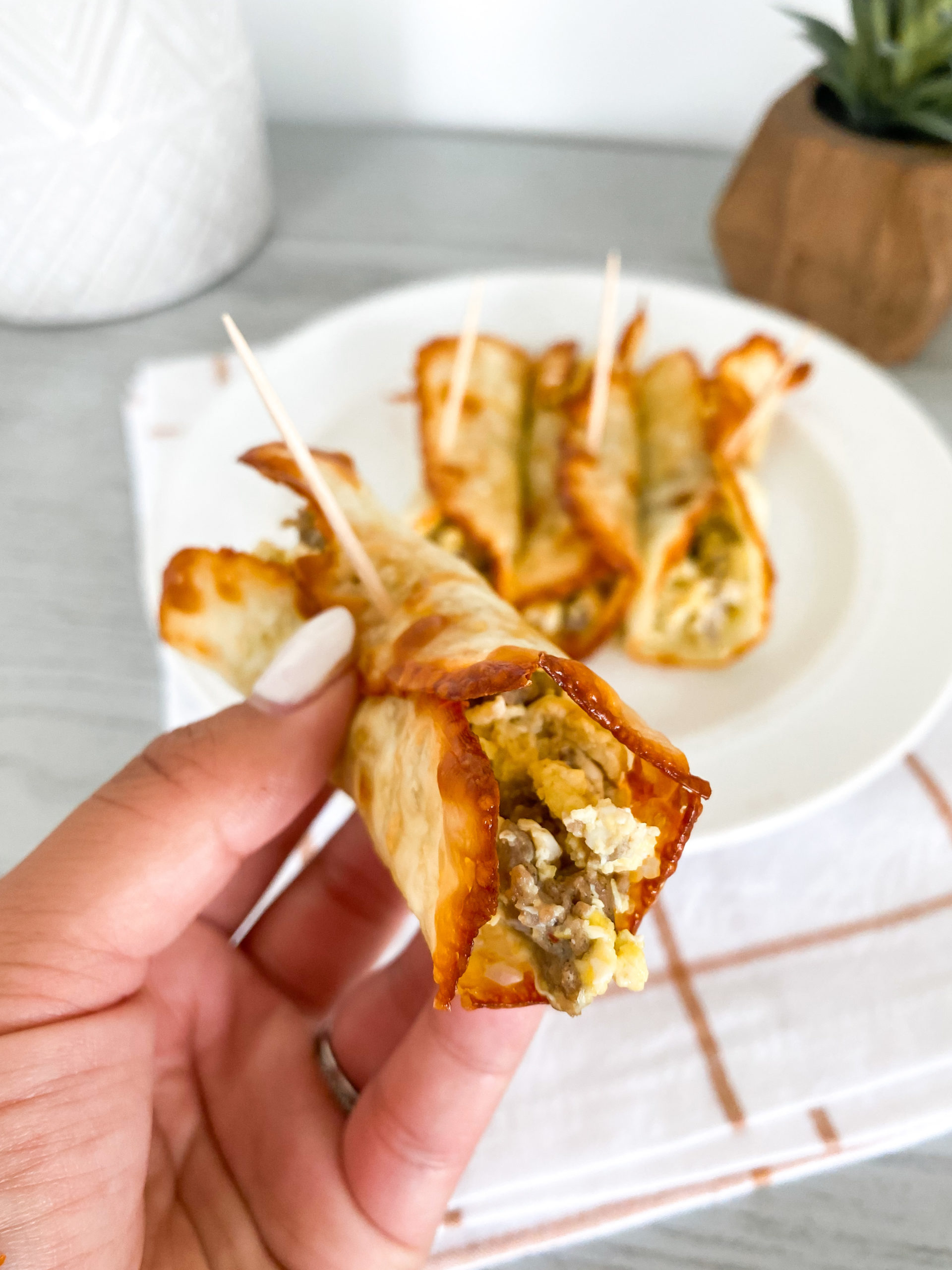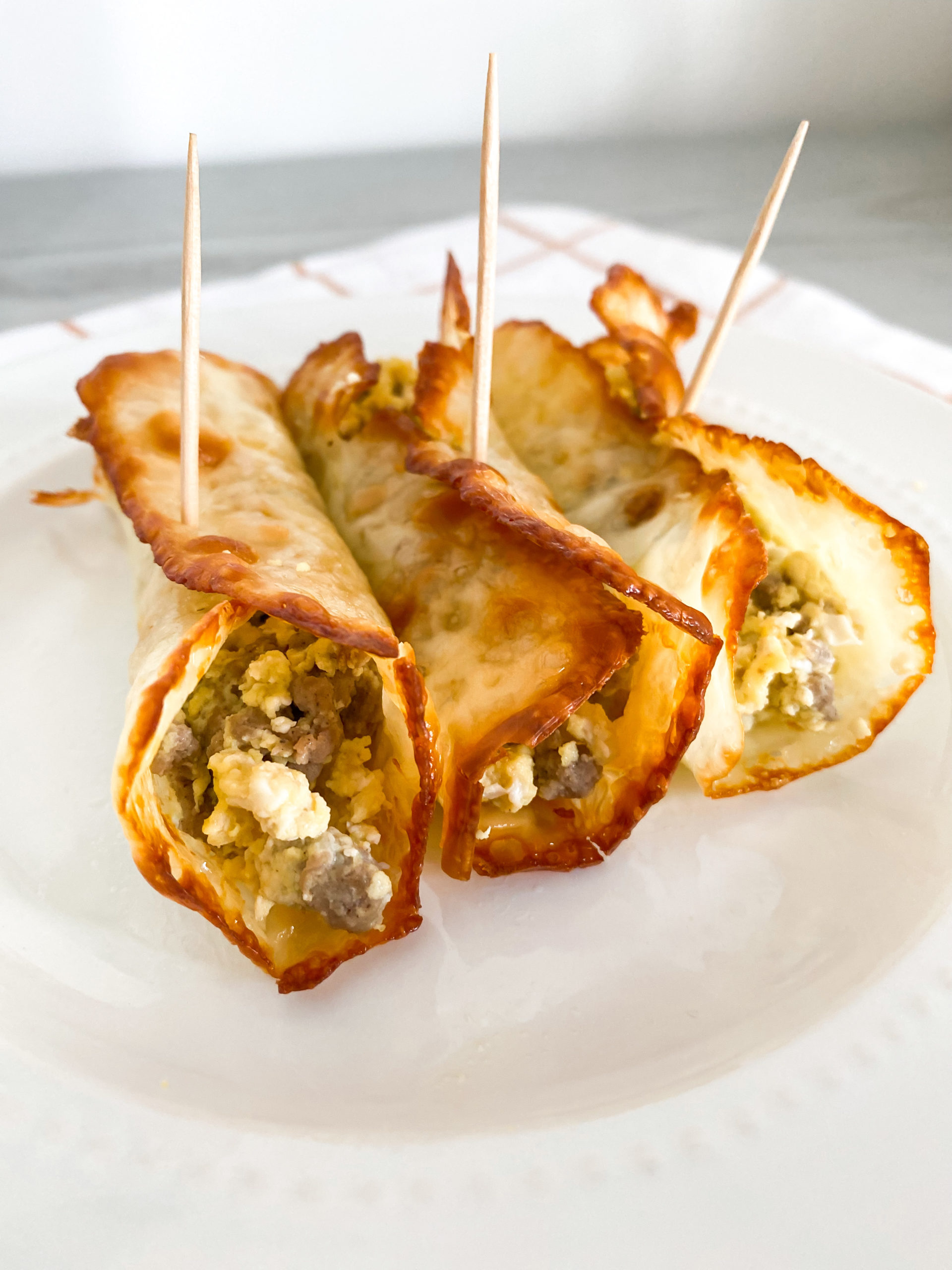 Sausage and Egg Cheese Roll Ups
Ingredients:
-12 slices cheese (mozzarella, cheddar, pepper jack)
– 5 eggs
– 1/2 pack of turkey sausage
Directions:
1. Cook turkey sausage and scramble eggs on medium heat (this can be prepped the night before)
2. Preheat oven to 400 degree F
3. Lay out cheese slices on parchment paper on a baking sheet
4. Bake cheese slices at 400 degrees F for 6-8 minutes (edges should be golden brown)
5. Fill cheese slice with sausage/egg combo, roll up, and stick in a toothpick to hold it in place (optional)
Notes:
Dip in or drizzle on top with some ketchup, salsa or hot sauce!!
Shop the recipe ingredients here:
I am excited that my fridge is now stocked with these simple breakfast ideas that will surely make mornings in our household run more smoothly! All of the above ingredients can be delivered as soon as same day with your Walmart+ membership!!
Thank you to Walmart for sponsoring this post, all opinions expressed are 100% my own.