It's been awhile since I've sat down to write a blog post – but I am excited about this one!! It's the end of 2021 and it great time to reflect on this year – as well as our most loved products this past year!! I thought it would be fun to do 2 top 10 lists. One specific for fashion items and one for our fave Amazon everyday items!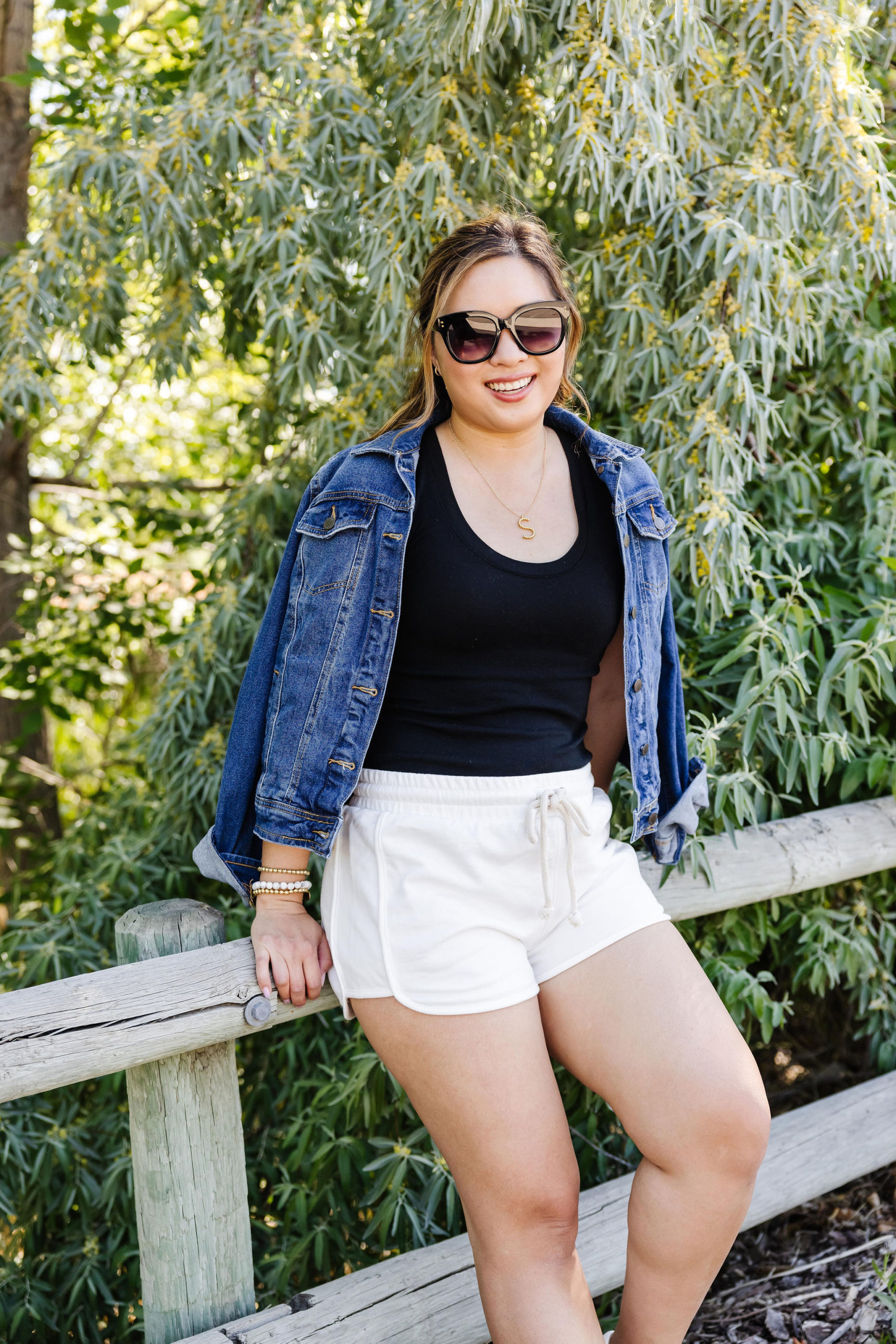 MOST LOVED FASHION ITEMS FROM 2021
Slim Fit Tank Top

Thousands of you purchased this tank top (I am assuming many of you got it in multiple colors like I did) and I am not surprised! It is great on it's own in the Spring/Summer and layered under sweatshirts or cardigans for Fall/Winter. Best part, is it's only $5!!

Open Front Cardigan

This is a great everyday cardigan. It's comfortable, warm, comes in a ton of colors and is a great price point. It is a closet basic must

Sleep Top And Pants

This $25 set is cozy, affordable and comes in a ton of prints. Could wear it as PJs or loungewear!!

Women's Schitt's Creek Rose Apothecary Short Sleeve Graphic T-Shirt

I just really loved the colors and print on this graphic tee but had never seen the show (when I initially bought the shirt). But when I shared it, so many of you convinced me to watch Schitt's Creek and then it was showing on our plane ride to New York so i watched Season 1 (still have more seasons to watch)!

Cozy Wrap Jacket

This jacket was one of our favorites from the Nordstrom Sale! I love how cozy it is and how it can be used for athleisure or every day. I hope they bring it back next year!!

Sofia Boyfriend Jeans

These might actually be my most worn pair of jeans in 2021. And why!? Because they are kind of a mix between a boyfriend jean and a skinny jean, come in a ton of washes and are under $30!! They are SOO comfy and run true to size!!

Quilted Zip Up Jacket

This Free People look-alike jacket was definitely a popular one!! I just LOVE the quilted detail, the oversized fit, and it's just SO comfy! They came out with it in a ton of colors this year, although my heart still loves the neutrals!!

Soma Wireless Bra

The best bra hands down!!! It is comfy, wireless, seamless, I wear it almost every day haha!!!

Low Cut No Show Socks

These socks are affordable and perfect in low sneakers or booties! They have a silicone edge that will keep them in place and won't be sliding down!!

Quilted Top Handle Satchel Bag

This designer look for less bag is gorgeous, spacious and holds up well! It comes in a ton of really great colors too and so happy it has restocked!!
MOST LOVED AMAZON PURCHASES FROM 2021