My friend's blog, Cold Cat Studios – Icewind Photography, included a post about one of his photography passions, Night Photography. For me, taking pictures at night or in low light is no easy feat. It requires manipulation of many of the camera control in order for pictures to not turn out like this: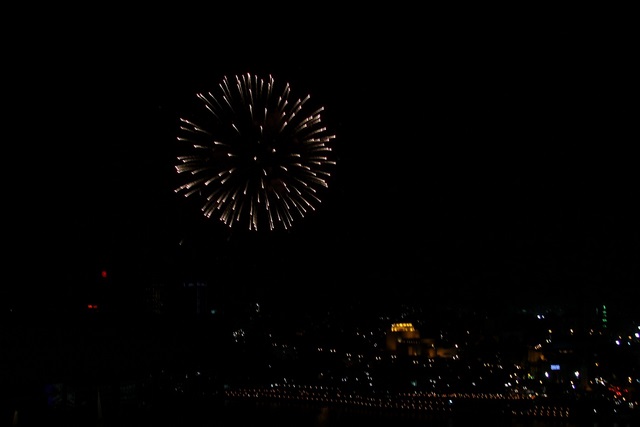 As I was sitting in my hotel room one night in Cairo, Egypt, I heard some loud noises. I stepped outside on my balcony and realized that it was fireworks over the Nile River! I quickly grabbed my camera and started snapping some shots. I didn't even think about manipulating the ISO to be higher and the result, I was unhappy with the series of shots that I got. Sure, the picture has the actual fireworks in it, but you can't even tell that there is water and nicely lit buildings underneath it.
Here is a shot of a bridge in Stanley Park (Vancouver) that we stopped to take a photo of. I was in the passenger seat of the car and used the window sill as a tripod. I just love the colors in this photo.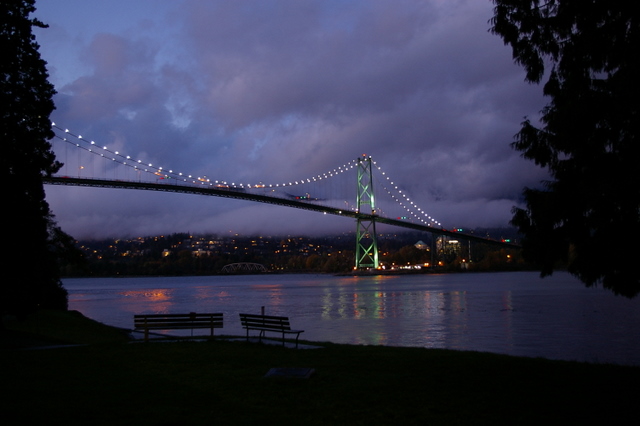 We drove all around Stanley Park as the skies grew darker. I found yet another bridge where I was able to spend some time to play with exposure times (metadata included when you click on photo). I was able to use a platform to act as a tripod, or else I'd probably get some very blurry pictures.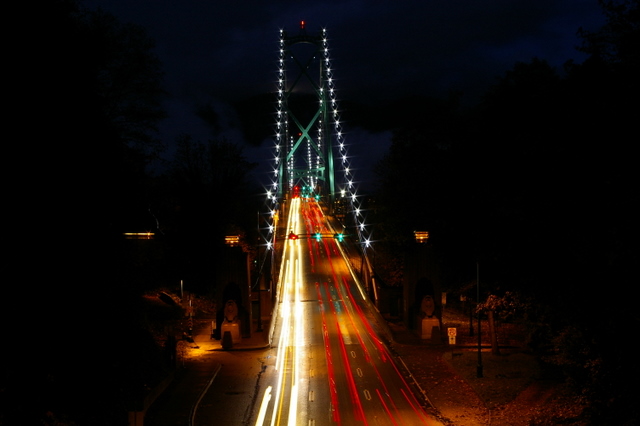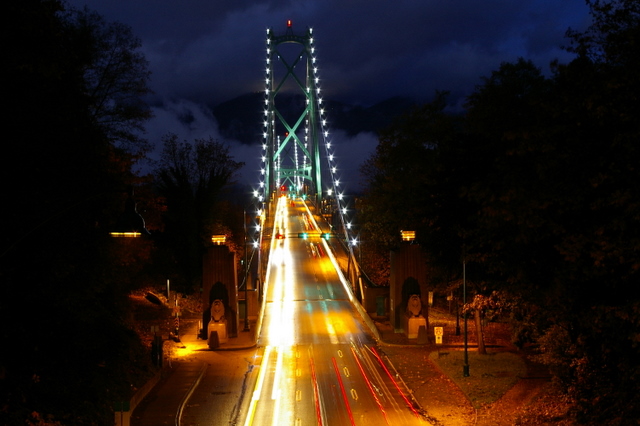 And lastly, for the Cold Cat Studios – Icewind Photography challenge, here is my favorite long exposure shot that I've taken of the Kansas City downtown skyline from the Liberty Memorial. I also used a platform to act as a tripod for this picture. The streak of orange lights on the streets are car tail lights as they drove past. I also like how the street lights add a sparkling effect.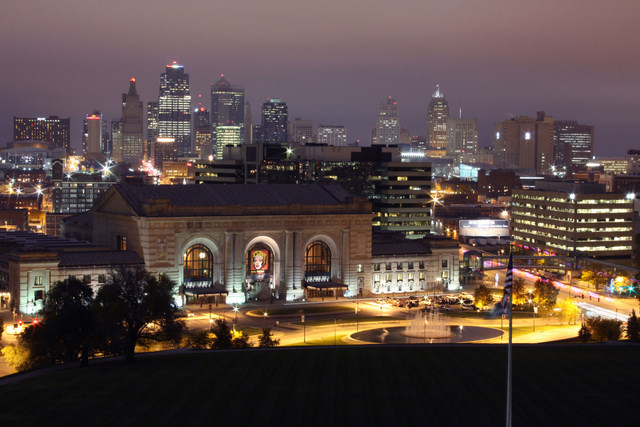 And in the spirit of sharing, please link back your favorite long exposure night photography picture you have taken or seen!