Ever since I won "The Birds" print on This Lovely City, I've generated an insane obsession with these feathery, colorful creatures, nests, and birdcages.  They remind me daily to fly and aim higher with my blogging goals.  This past month and a half that I've been blogging have flown by and the blog has soared far past my original expectations.
sew: chirp pretty ditty apron on pretty ditty
wear: sharon clancy designs on lovely clusters
see: two 8×8 print giveaway on town above water – enter to win through 2/20/10
wed: birdcage centerpiece on stephanie williams photography
inspire: cathy nichols images on victoria bennett beyer
craft: nest craft and necklace on hostess blog
decorate: bride&wolfe's timber cut silhouettes on my owl barn
eat (or drink): sweet little blue bird on a pale blue cup on sassy smolak
*click on links for the sources of these lovely inspirations

I just wanted to THANK each and every one of you from the bottom of my heart for reading my blog, leaving me sweet comments, and pushing me to keep on flying!  Have a chirpy weekend all!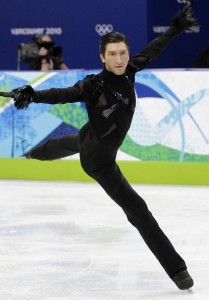 P.S. YAY for feather fingers Evan Lysacek for taking home the Gold Medal in Men's Figure Skating for U.S.A.!  Like what I did there?  His costume is perfect for this post!