So if you haven't realize it yet, I'm not the most savvy person in photo editing. I'd love to learn how to use Photoshop but I feel like the only way I will really learn it is by taking a class! I find that's the easiest way for me to learn anything these days… yes, I'm in my mid-20s but I still need hand holding. The extent of my photo editing knowledge has been Picasa editing, which consists of "I'm Feeling Lucky", "Auto Contrast", and "Auto Color", oh, and cropping too! Lately, I've really been obsessed with all things vintage and that also includes photos! So for all of you photo editing handicapped individuals like myself, I have the perfect online tool to make your photos look vintage – Poladroid!
Remember back when we were kids , using Polaroid cameras and buying those huge film cartridges were the THING to do? This is back when digital cameras were super expensive and not something that was a part of every household like it is now. Polaroids were the only way to see how your pictures looked, instantly (well maybe after 2 minutes of shaking)! And the pictures generally were not the clearest of things, had a bit of yellow hue, and were dark around the edges. Well, I think this look is perfectly in line with what probably a Photoshop Action Set called "Vintage" would give you (but mind you, I am still Photoshop challenged). Anyhow, the Poladroid application can help recreate this look on any of your online photos. It is a program that you'll need to download to your computer (don't worry, it doesn't take up a lot of memory). Basically all you have to do is drag and drop your photo onto the Polaroid camera image and then you wait for your photo to develop (takes approximately 3-4 minutes). They say you can "shake" it like a Polaroid picture as well which entails clicking on the image and moving your mouse around, but I'm not quite sure if this really speeds up the process or not. You can right click on the photo at any point during the processing time and click on "I want a sample now!" I really like this feature because I think some photos look more "vintage" when not fully developed. Also, the results will vary each time, creating random Polaroid like color variation. Perfectly imperfect. 🙂
Last Monday morning as I was on my way to Minneapolis for a business trip I took a picture while in the air. The sun really does come out every day… we just don't always see it!
Here's the original picture I took paired with the finished Polaroid look.
And here's a look at how the photo developed, in approximately 30 second intervals. I'm kind of digging these last two pictures more than the finished one.
And while I was at it, I decided to Poladroid some other travel photos I've taken in the past couple of years. Many of these are the non fully developed photos because I thought they looked better that way.
St. Martin/St. Marteen
September 2008
My parent's timeshare needed to be used by the end of the year. My husband and I said, we'll take it!
New York
October 2008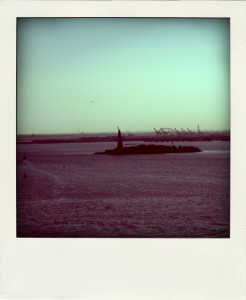 Lady Liberty doing her thing.
Bahamas Cruise
January 2009

Cruising is a biennual activity that my A.Crew friends and I like to do. Midnight chocolate buffet, yes please!
Amsterdam
January 2009
I did not stop at the Red Light.
Hong Kong / Taiwan
April 2009
Sightseeing, shopping, glamour shots, visiting old friends, eating, milk tea with mini bubbles.
California
April 2009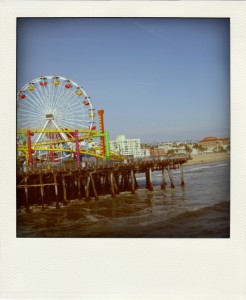 It was my last crazy, fun celebration of singledom!
Michigan
May 2009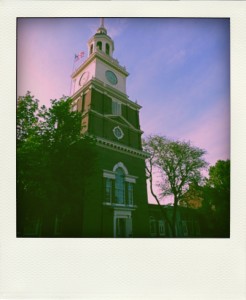 This is the Museum in which I was wed. <3
Hawaii
May 2009
This is where we honeymooned. Oh how I wish I was back there now!
Italy
July 2009
Gelato, please come back to me!
Vancouver
September 2009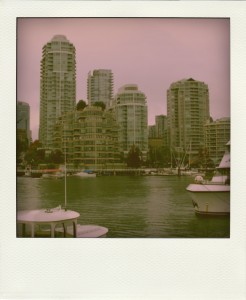 Oh how I miss the food.
London
November 2009
Was quite the 24 hour layover.
Egypt
November 2009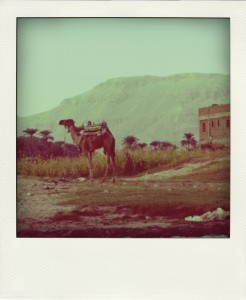 This was considered my second home last year and is the reason I have status on Delta. This is probably my favorite Poladroid out of all of them!
Pretty cool, huh?? Now you go try it!