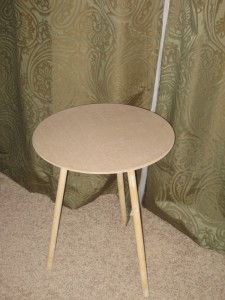 When my friend Sheena first told me that she bought a $9 table from Target only to be refinished and redesigned, I squealed with joy and asked her to take pictures of the process so I could share it with you all.  And I am so happy she did!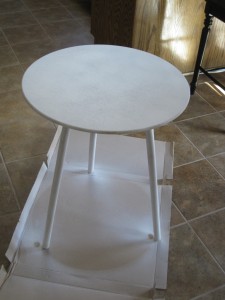 Her first step was to give the demode wooden table some new life with a bright white color transformation.  The easiest way to do this is with some trusty ole spray paint!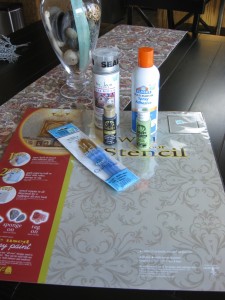 Here are the materials she used for the main feature of the table: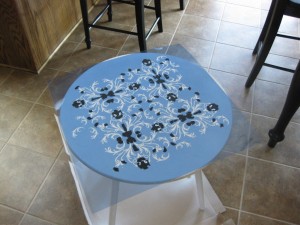 And here we go!  Cover bottom of the stencil with the spray adhesive.  Set your stencil down on the table (I think this would probably be the hardest part for me b/c you have to make sure it's lined up properly)!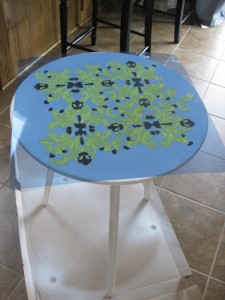 Fill in the stencil with the desired colors.  I love how she decided to use green and black and carefully picked out which areas would be in those colors.  You can use a paintbrush, roller, sponge or rag for this part.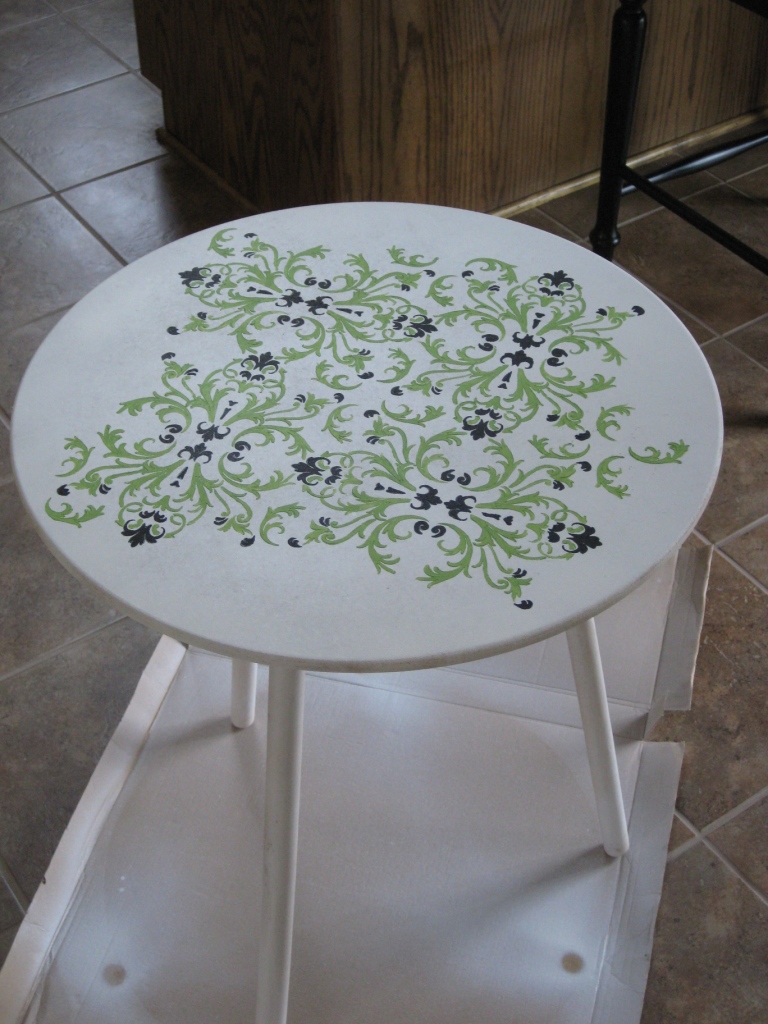 Tear off the stencil, spray on the clear acrylic gloss to finish it and TA DA!  Here we have a super cute side table which is totally a la mode!  🙂
I could totally see this table in a room that has a black, white, grey and green color scheme.
1. better homes and gardens 2. apartment therapy 3. good housekeeping 4. great interior design
Great work and thanks for letting me share, Sheena!