20 years ago, on this very day, Pretty Woman premiered in movie theaters across America. This rich man meets poor woman romantic comedy was #1 in the box office on opening week and was nominated for a few Golden Globe Awards as well! This is one of those movies that you can never get sick of watching over and over again and it tops many people's "all-time favorite movie" list! What I love most about this movie is the various outfits that Julia Roberts wore and the fashion statements they made at the time. Here's a collection of what I thought were the most notable outfits from the movie….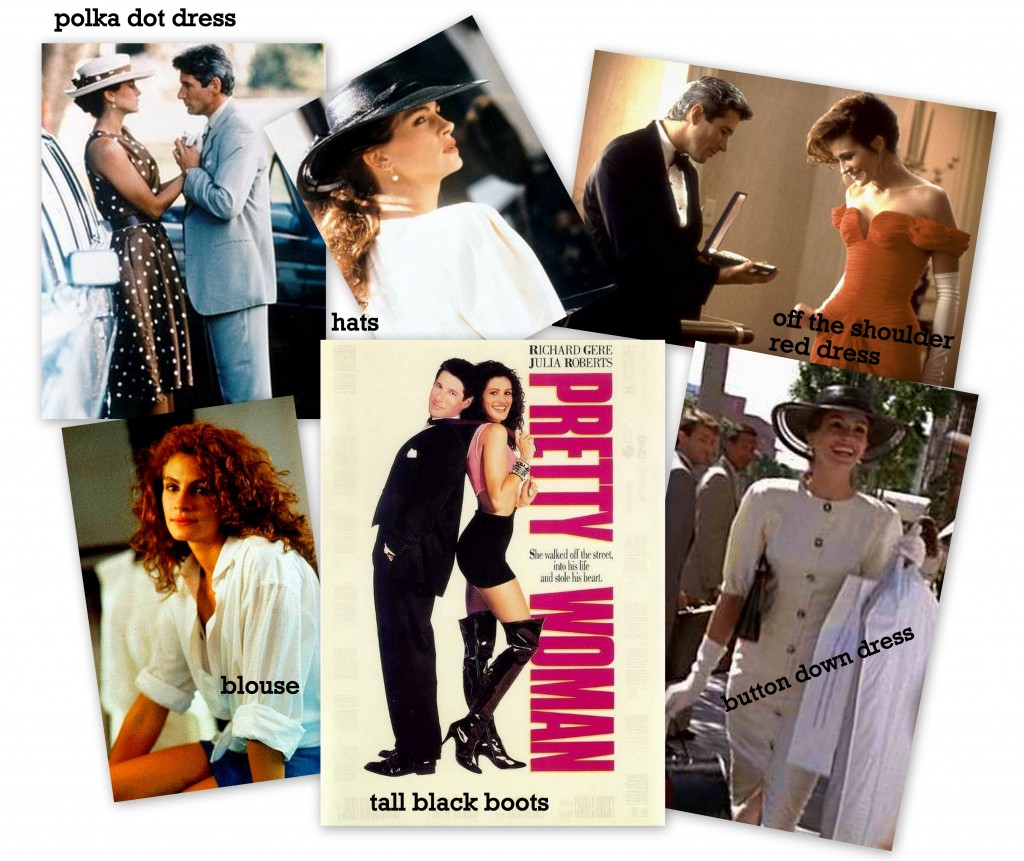 and I decided to create a modern day inspiration board of how those outfits have evolved…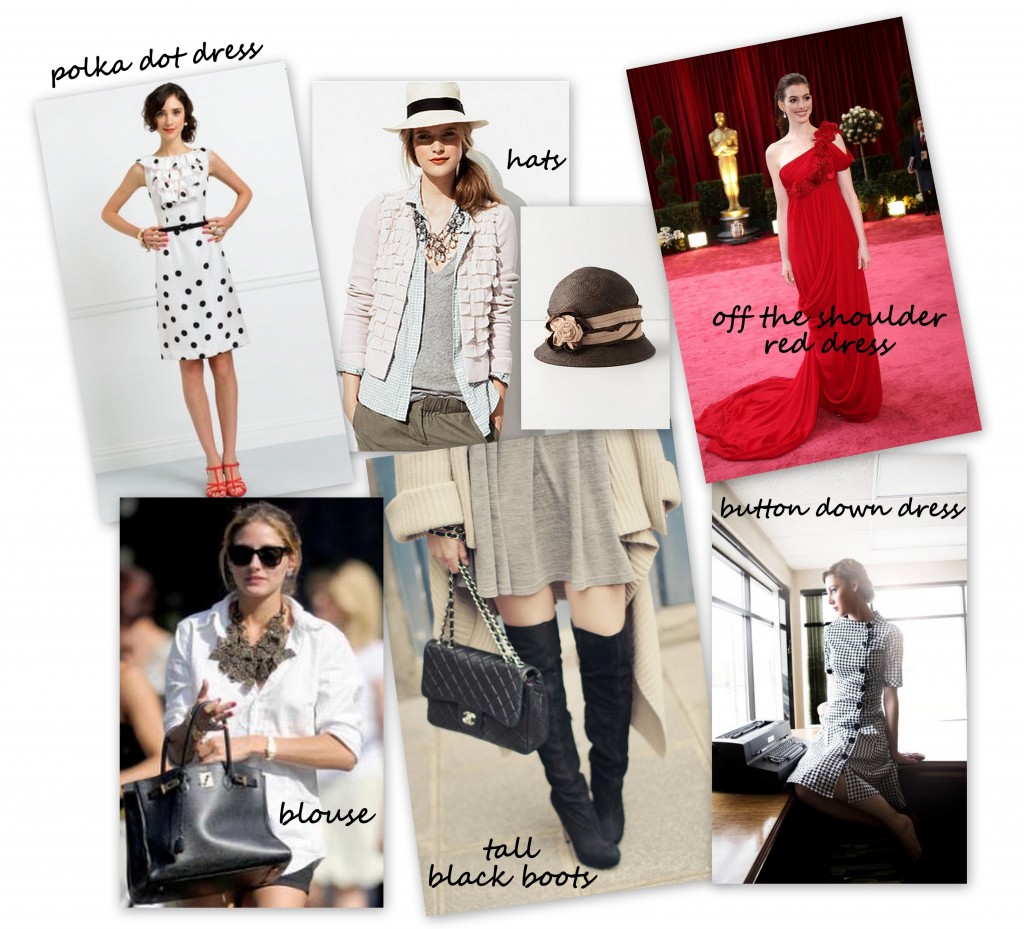 polka dot dress – kate spade
hat (white) – j.crew
hat (brown) – anthropologie
off the shoulder red dress – marchesa on anne hathaway
blouse – gap on olivia palermo
tall black boots – seen on iemsandy
button down dress – shabby apple
And I leave you with this scene and a lesson learned from the movie, taken from Associated Content.
After a previous day of stressful shopping, Edward wakes up Vivian, hands her his credit card and tells her it's time to shop. When she informs him that the sales people at the store she went into yesterday were mean to her, he goes along with her to shop and makes sure she is taken care. He then leaves her to shop on her own. On her way home, she decides to stop in the store from the day before.
Shop assistant: "Hello, can I help you?"
Vivian: "I was in here yesterday, you wouldn't wait on me."
Shop assistant: "Oh."
Vivian: "You people work on commission, right?"
Shop assistant: "Yeah."
Vivian: "Big mistake. Big. Huge. I have to go shopping now."
Lesson-Don't judge a person by their appearance. You may be surprised at what you learn once you get to know them better.
What was your favorite part of the movie?
Which one of Vivian's outfits did you like the best?