I know what some of you may be thinking after reading the title of this post, but bare with me, you may be pleasantly surprised! 🙂 My friend Elisa recently told me about a delicious and healthy dessert called Nasoya Chocolate Silken Style Creations. I had actually never heard of it before and realized that it was sold in health food stores and the nearest one to me is too far away. So I decided to try and concoct something on my own and it ended up being quite tasty! It's smooth, creamy, and tastes just like chocolate mousse from a restaurant… but it's made of tofu so you know it's healthier!
Ingredients
1 package silken tofu
5 oz. chocolate chips
1 tablespoon heavy whipping cream (optional)
3 tablespoons unsweetened cocoa powder
1 tablespoon honey
1 dash vanilla extract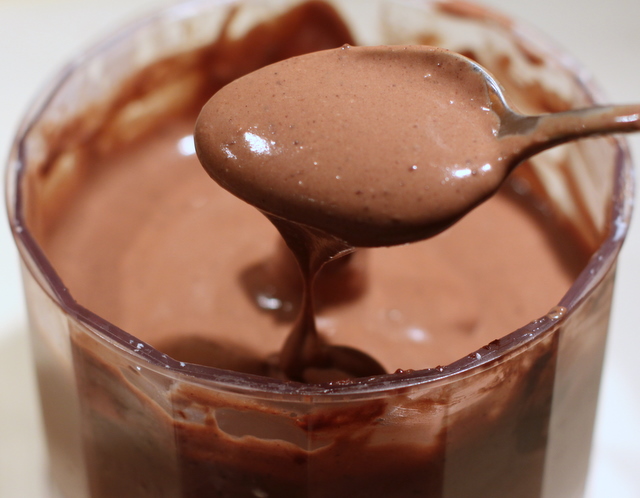 Directions
Blend tofu in food processor until smooth.
In a double boiler, melt the chocolate chips, cocoa powder, and heavy cream.
Add melted chocolate mixture, honey and vanilla into tofu mixture and blend until creamy.
Chill mousse in fridge until ready to serve.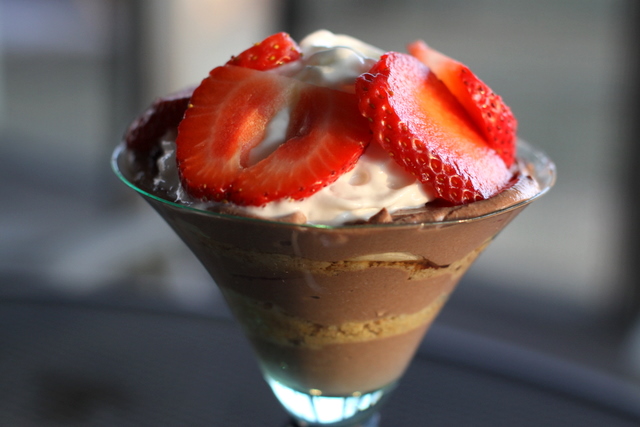 Eat mousse as is or serve layered with graham crackers, strawberries, bananas and whipped cream. Either way it is delicious! 🙂
Special THANKS to my childhood friend Elisa for inspiring me to make this!