On a breezy and chilly Saturday afternoon in May, a group of friends gathered together for a delicious potluck/BBQ.
The girls in purple wore tights and the girls in pink wore jeans, we didn't plan it but were totally on the same wardrobe wavelength.
Bunny even decided to come out and eat as well, don't worry, she didn't eat meat, she had cereal!
But as the afternoon went on, these two newly engaged lovebirds just could not stay away from one another…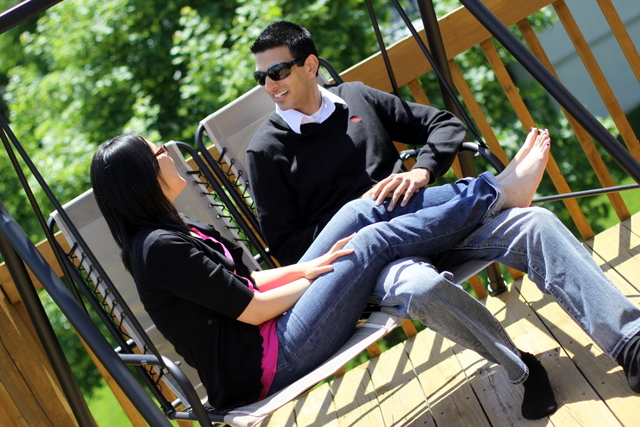 So an impromptu engagement session commenced on the deck…
Then moved down to the backyard…
And they were soo happy they had to jump for joy!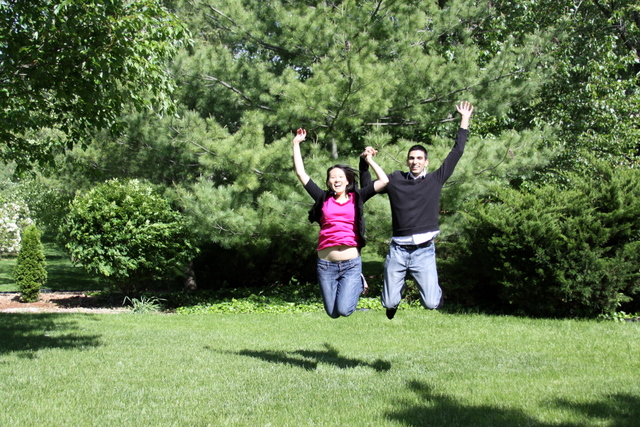 Then they frolicked along until they were tired…
And posed for me as I played around with sun flare! 😉 Yes, I know it needs some work, anybody got any tips??
Congrats to Ankur and Lilian on your engagement!!
I've linked up my favorite photo from this session to Sweet Shot Tuesdays! I've been doing that for a few weeks now and I think you should too!! To bring you some regularity in my blog, I think Tuesdays will be "Picture This" posts from now on. 🙂