Some of you may have seen the sneak peeks on Instagram, but I am so excited to finally share our 9 month family photo session with you all! A couple of weekends ago, we headed down to Loose Park in Kansas City, MO. The weather was absolutely beautiful and it was partly cloudy (perfect condition of photos)! These photos were taken by Sengerson Photography, who also happened to take Austin's newborn photos as well.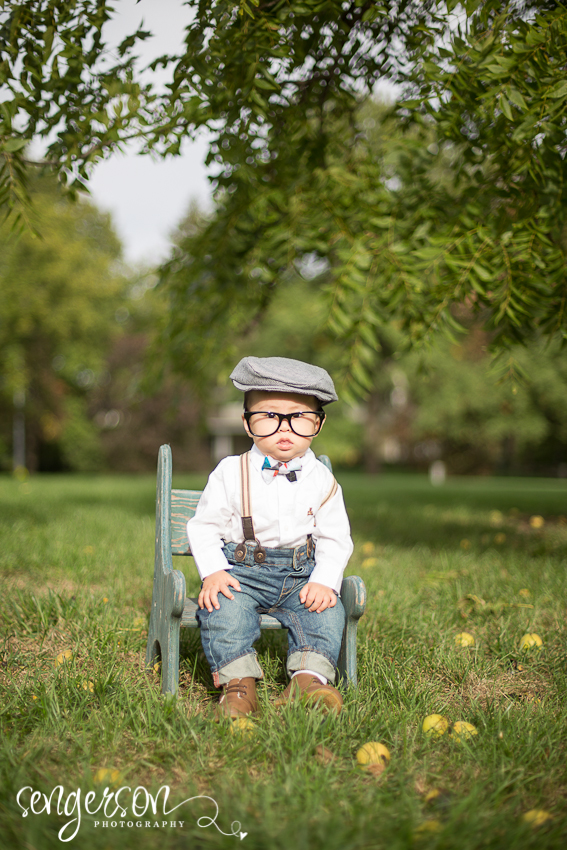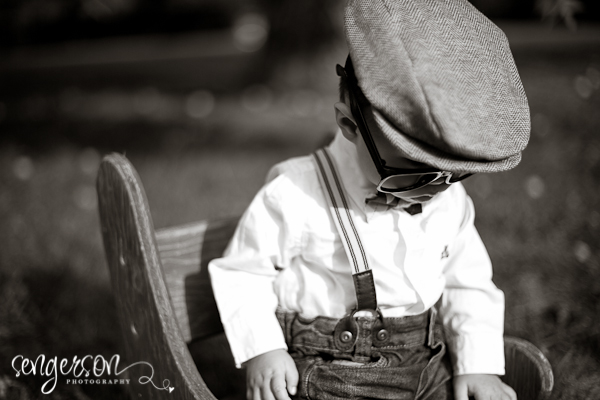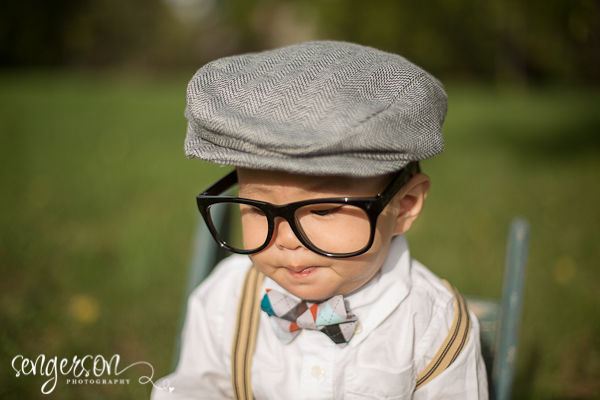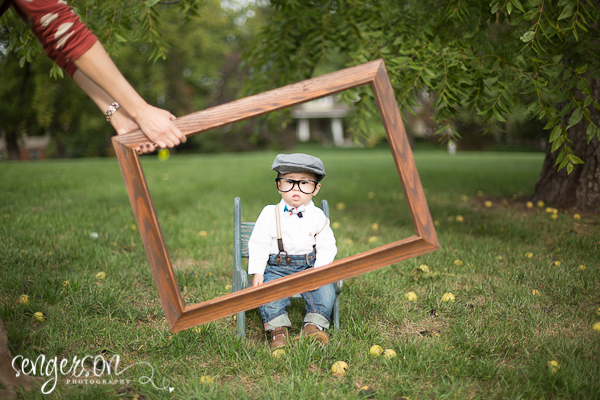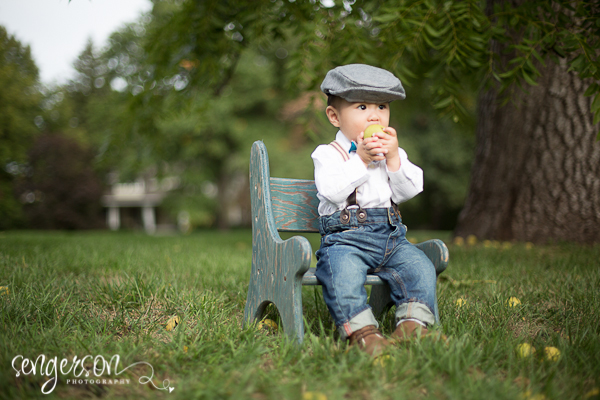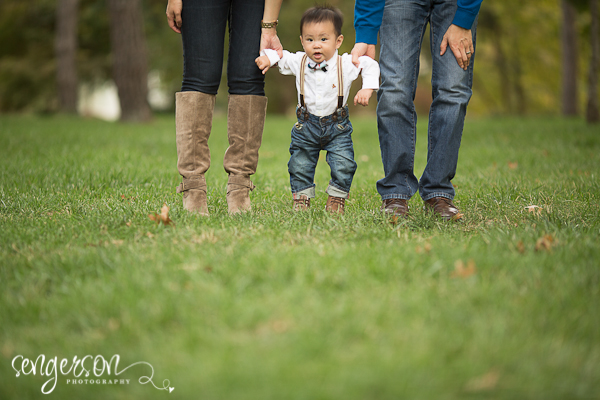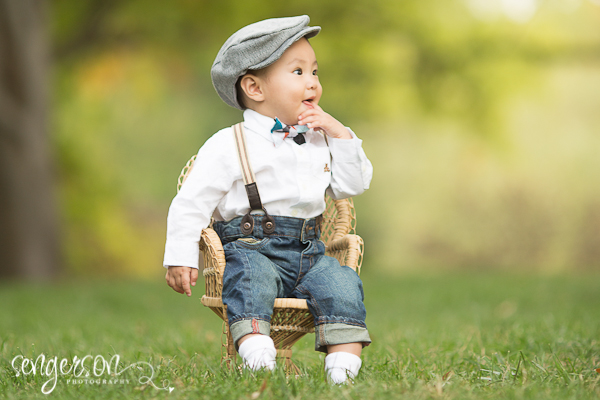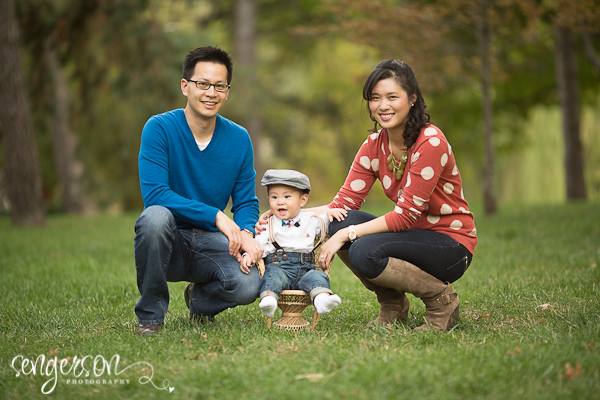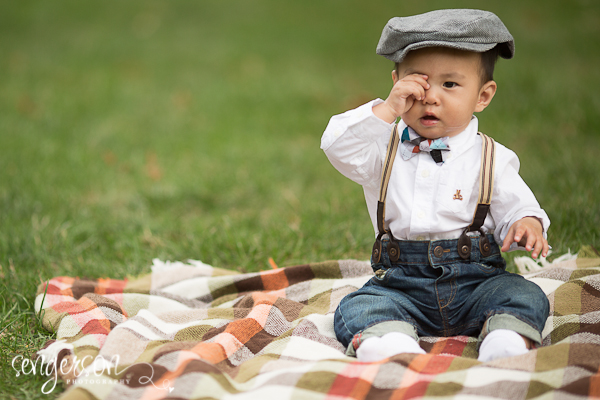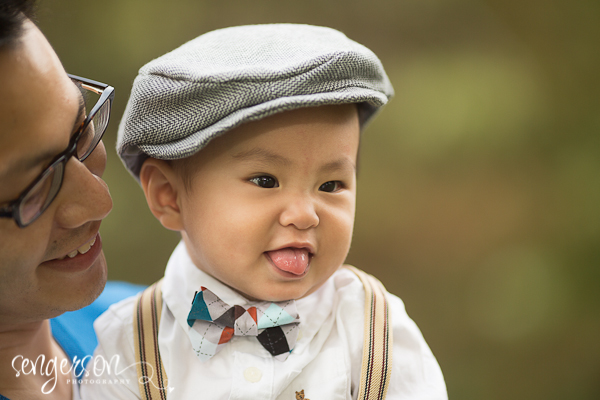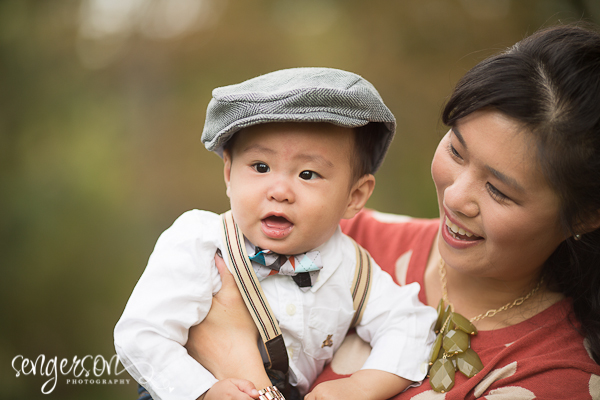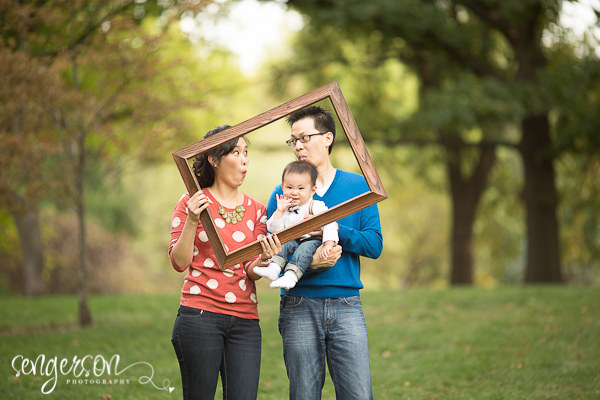 For this first outfit set, I was going for a playful, bold and colorful look. I love that there is some argyle and polka dot pattern play with Austin and I while Marvin's shirt was plain but a great bright blue color. But really, the star of the show was Austin in his suspenders, newsboy cap, bowtie and oversized glasses. Doesn't he look like a little old gentleman? It took Austin a little bit of time to warm up to the camera but I love all the different faces he makes and he was smiling like a pro by the end of it. Both the little chairs, blanket, and picture frame were picked up from local antique/vintage shops. I think they added a fun flair to the photos, don't ya think?
My outfit details – Sweater: A Thread | Jeans c/o Lee | Boots: Sole Society | Necklace: Shop Nestled
Austin's outfit details – Button down: Gap | Suspender jeans: H&M | Bowtie: Little Gentleman | Hat: Couture Parfait | Glasses: Target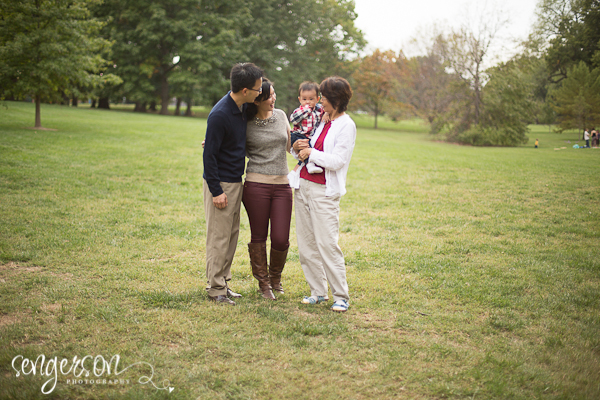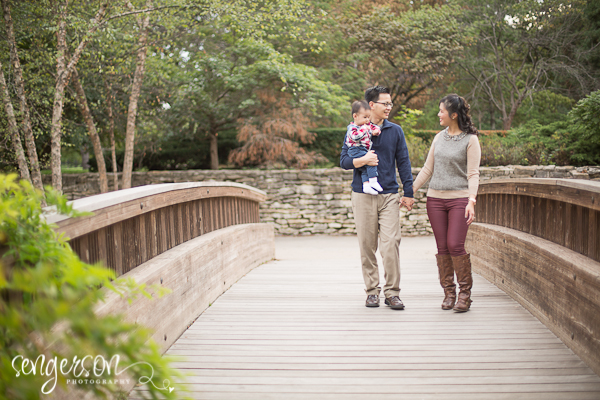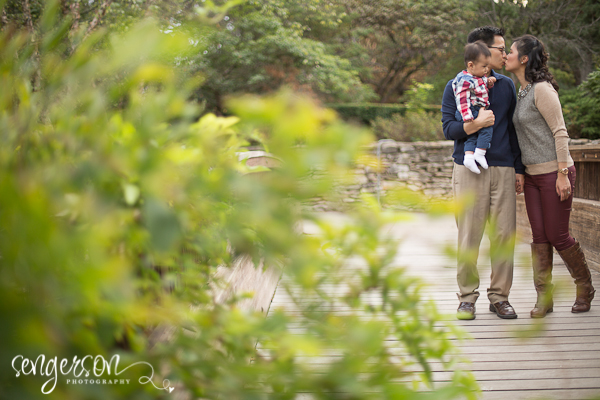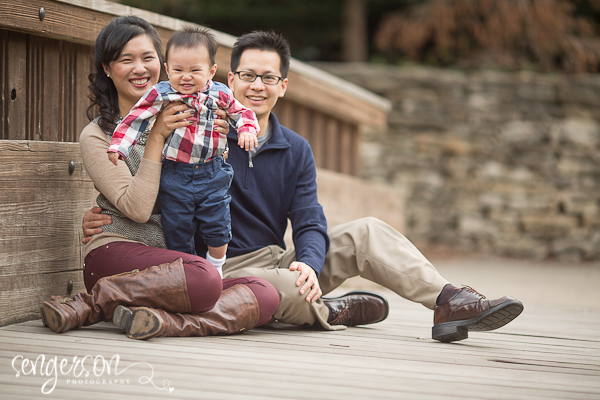 For this second outfit set, we decided to go a little bit more formal with shades of red, navy, and browns. I had "Christmas card" photo in mind when taking these. It was also a HUGE help having my Mom there as well trying to get Austin's attention behind the camera. And it was nice to get her in a couple of photos as well. 🙂
My outfit details – Sweater: J.Crew | Pants: H&M | Boots: Famous Footwear
Austin's outfit details – Button Down: H&M | Pants: H&M
Thank you again to

Sengerson Photography

for capturing this wonderful moment in time for us!