This past Memorial Weekend was filled with reunions, a Chang wedding, a Chang retirement (get the title of this post??), meeting new family + friends, running around, delicious food, and you know it, a plethora of clickity click of my camera!  My trip began in Cleveland, OH where I…
Hung out with my friend Sheila from high school and met a blog friend Piper from One Sydney Road!
*****
Then I headed down to Columbus, OH for my brother-in-law's wedding!
My mother-in-law was the florist for our wedding as well as theirs, she's amazing at all things flowers!
There was some last minute prep for the wedding such as making favors and place card.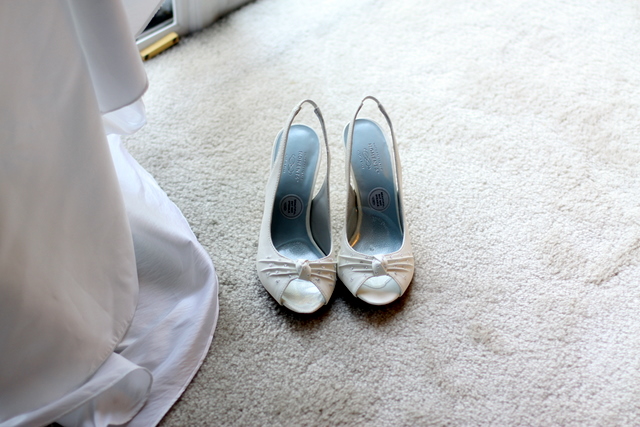 And bright and early Sunday morning, the girls got together for hair, makeup, and a Korean brunch.
The wedding took place at a downtown venue…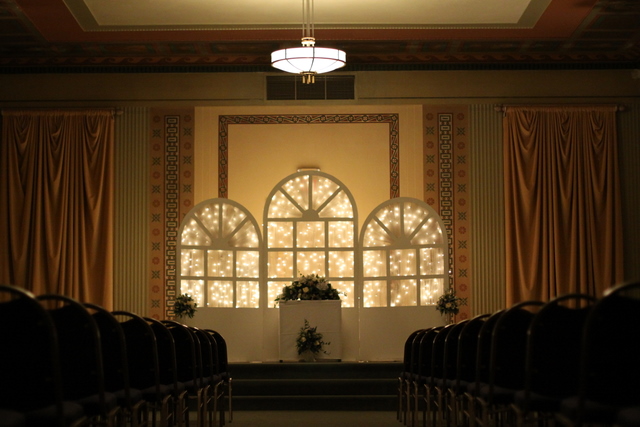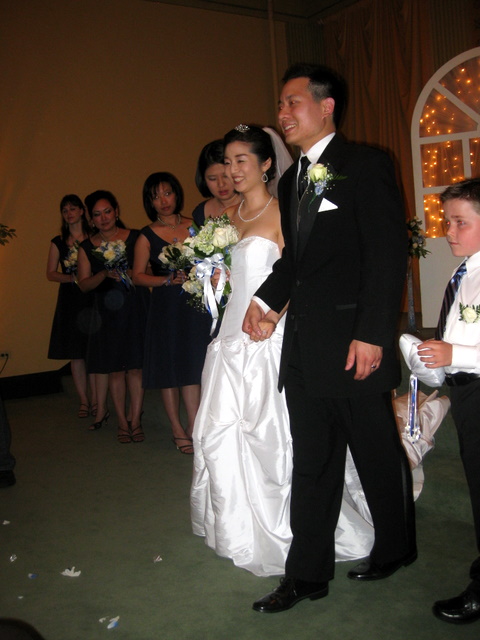 Where walking down the aisle, an exchange of vows, and a kiss commenced (sorry, these pictures were not taken with my fancy camera b/c I was sitting in the front row and didn't have time to bust it out).
After the ceremony, guests headed over to the reception hall where they picked up their handmade place cards and dropped off their gifts.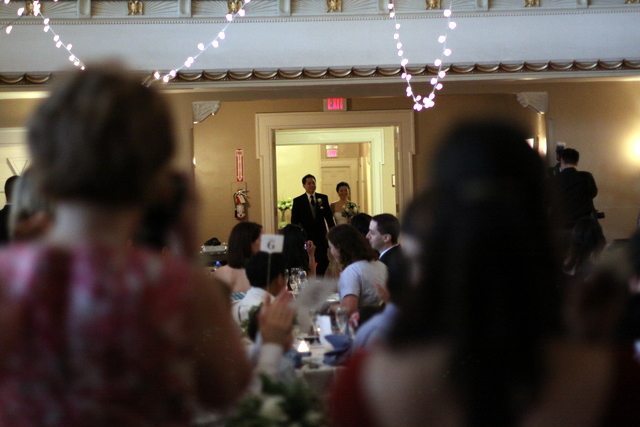 And excitedly waited for the arrival of the newlyweds to make their entrance!
The afternoon continued with some wonderful toasts…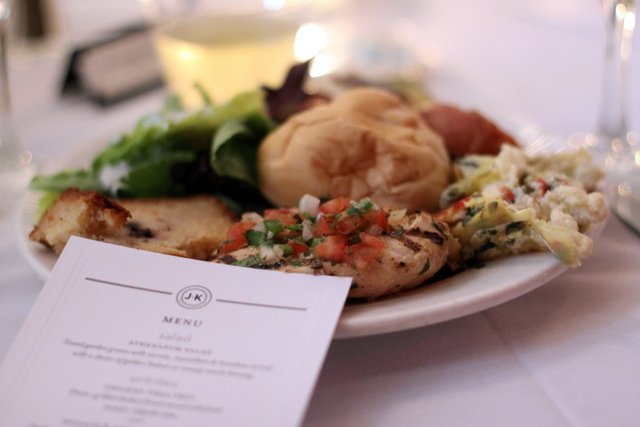 Delicious food…
More snappity snap pictures… isn't she ADORABLE??
Cutting of cake…
And a well rehearsed first dance (love the peace sign).
And here's the next couple to be wed…
And me and my love!
And finally the newlyweds drove off into a life of wedded bliss in their awesomely decorated JUST MARRIED car!
*****
But there was one more celebration to be had that weekend, which was the retirement of my father-in-law!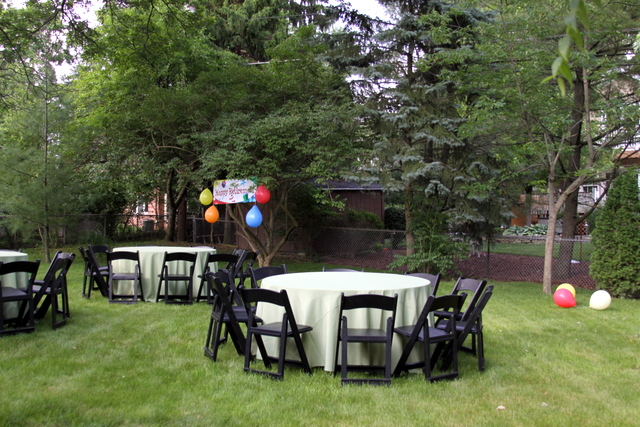 So a backyard party was called into order…
With tons and tons of grilled chicken, pad thai, veggies, ribs, and more noodles.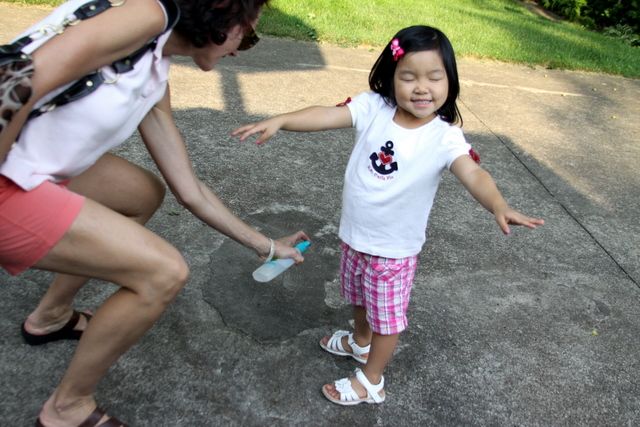 This cutie pie who loves bug spray…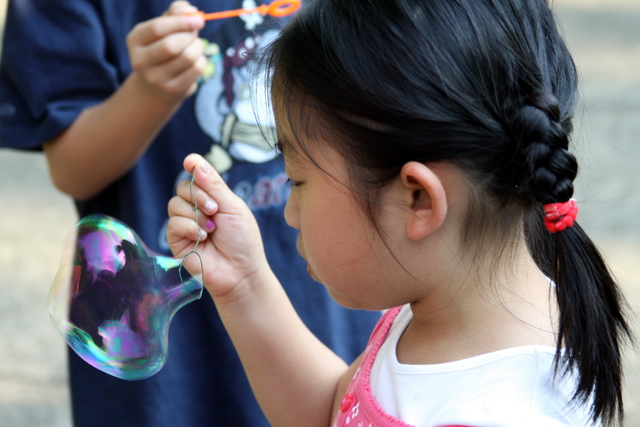 This cutie pie blowing a huge bubble from a rigged wand that Uncle Marvin engineered b/c the bottle of bubbles was a dud and did not come with a wand!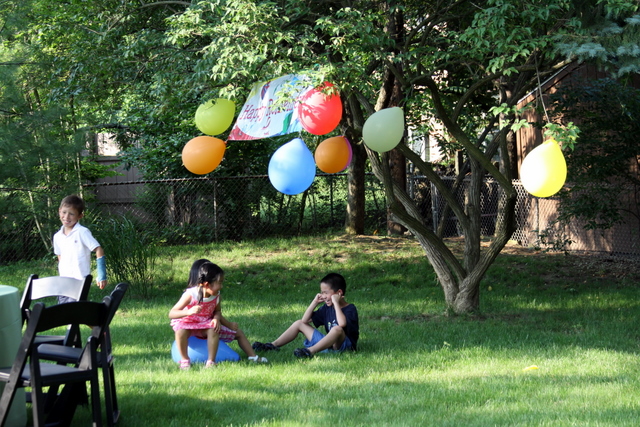 And kids who get excitement out of popping balloons!
Some more couple pictures…
But back to the real reason we all gathered together, congrats and happy retirement to my FIL!
And although it's not Tuesday yet, when the time comes I will be linking up the photo of the cutie blowing the bubble to Sweet Shot Tuesday because that's one of my favorite shots from this set!