*SIGH* I just heart you all! You, my blog friends, make my world (and my husband and my coworkers and my friends worlds) soooo much yummier! I'm a huge advocate of finding new recipes to concoct. There's nothing more boring than eating the same foods over and over again (trust me, that was totally me a few years ago). So yes, I scour books, magazines, allrecipes.com, other online recipe websites, but what I really love trying is my BLOG FRIENDS' RECIPES! Why do I love trying your recipes, because I totally and completely trust you, your expertise and opinions! 🙂 Can I get "Awww"?!? So here's just a few of the things I've made recently…
1) Cinnamon Swirl Banana Bread by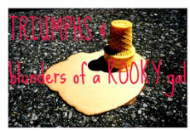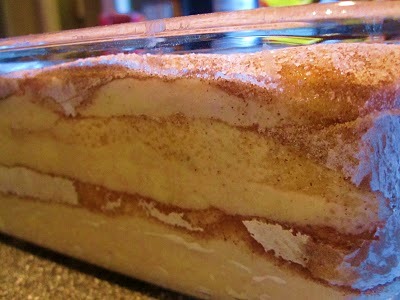 I didn't get to take a picture of the one I made, but let me tell you, it was gobbled up by my coworkers in a matter of minutes! This picture is taken from Chelsea's blog, she has some very unique and delicious recipes on there all the time, so you must follow her if you love food!
****
2) Fresh Corn and Avocado Salad by Happiness Is…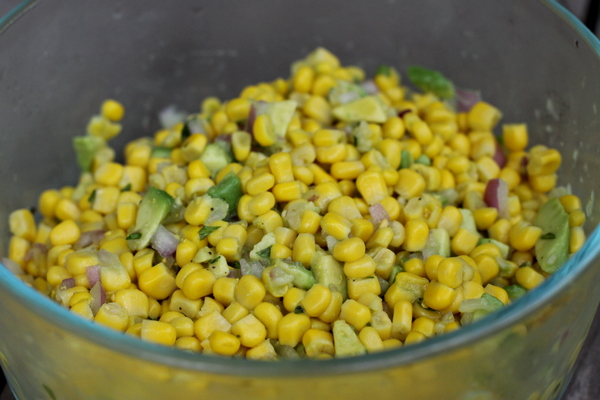 The perfect refreshing Summer salad!
****
3) German Pancakes by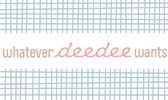 first seen on
I changed things up a bit and baked the pancakes in mini muffin tins. As for topping I used:
a) maple syrup and powdered sugar b) peanut butter and honey c) strawberry jam
****
4) Beanless Chili Cheese Dip by Much Love Illy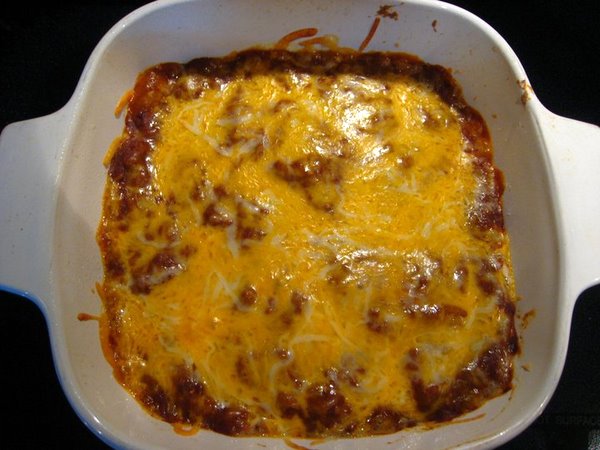 One day I sent out a twitter message asking for a good appetizer recipe and this is what I got back from Ilene @muchloveilly: beanless chili at the bottom of a pan, cream cheese, and LOTS of cheese. bake for 250 degrees, 7-9 min. absolute heaven!
****
5) Cake Mix Ice Cream Sandwiches by Small Burst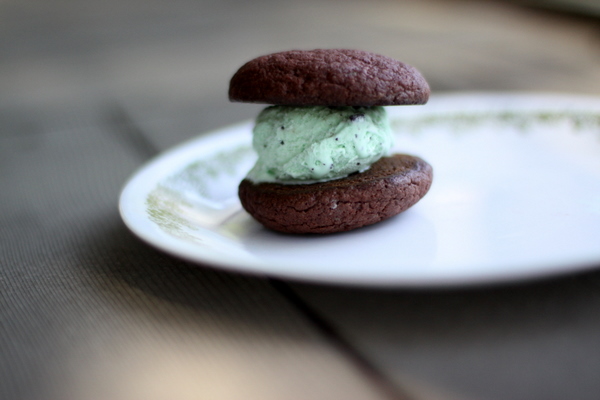 Took this picture right before freezing! My husband's favorite flavor of ice cream is mint chocolate chip so he was very pleased with this treat! We still have some frozen ones in our freezer! 🙂
****
Thanks again to Chelsea, Shannon, Dee Dee, Megan + Kristin, Ilene and Gena for sharing these recipes! Hope that the rest of you get to try out these recipes sometime!