A few weekends ago, a couple girls and I hosted a pink + yellow baby shower for our friends Lai and Billy. I played planner, host, cook, decorator, photographer and couldn't have felt more in my element.
Isn't the mommy-to-be at 31 weeks so absolutely radiant? I love the contrast of the yellow rubber ducky against her hot pink dress, that's the photo I'll be linking up to Sweet Shot Tuesdays this week!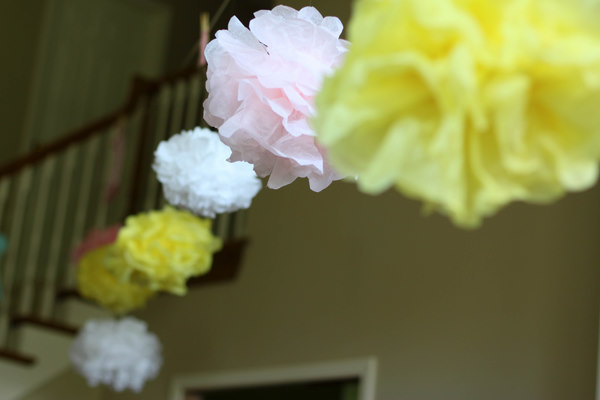 We hung up onesies and tissue paper pom poms for decoration across the living room. And of course props to Martha Stewart for providing us with the tissue paper pom poms tutorial! These were soooo fun and quite simple to make, you can bet I'll be making more in the near future!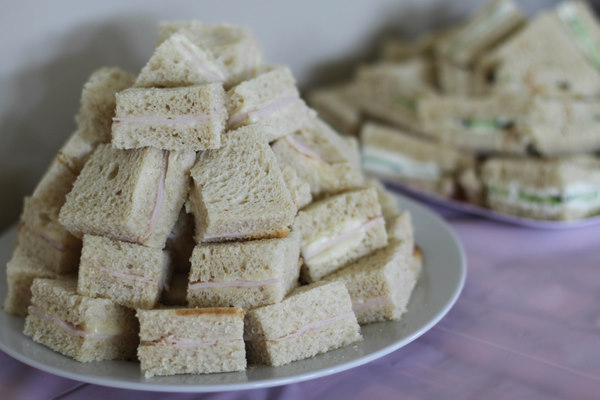 And since food photography is my dream, I couldn't leave you without some pictures of the delicious food! Here's the full menu:
Ham and Cheese Tea Sandwich
Cucumber Tea Sandwich – will post pictured directions + recipe soon
Pistachio and Goat Cheese Grapes – will post pictured directions + recipe soon
Brazilian Cheese Bread
Fruit Skewers
Lemon Cupcakes with Cherry Frosting
Banana Pudding
Strawberry Pie
Pineapple Pie
Brownie with Strawberry Cheesecake Ice Cream
Fruit Punch – Orange Juice w/ Pineapple Chunks
Pop
Thanks to everyone who helped make the food! 🙂
Then the games commenced, the first one being "Which Male Can Drink The Apple Juice Out Ot the Baby Bottle Fastest In One Minute?"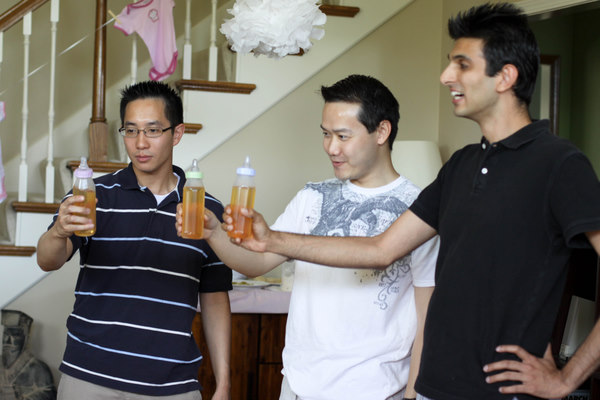 Are you kidding me?? That's all you guys could chug in a minute?? Hehe just kidding, I tried it afterwards and it's not an easy feat, props to babies!
Then we played "Who Can Guess the Circumference of the Mommy-To-Be's Belly?"
Followed by one of my favorites… "Guess What Chocolate Is In The Poopy Diapers?" We had guests smell, touch, and LICK the chocolate. Yes I said lick, gross.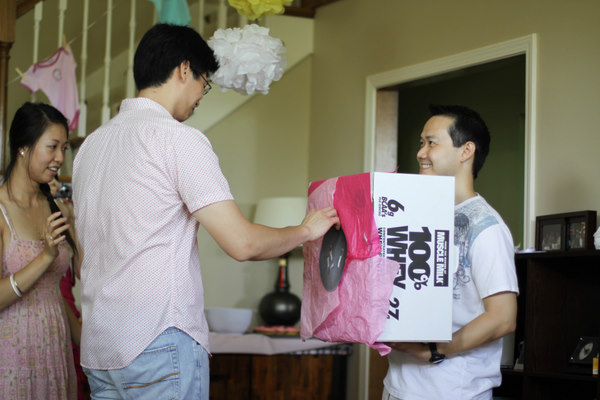 And the last game was "Pin the Sperm On The Egg". Thanks James for being our egg holder!
And here are our lovely game winners posing with their prizes! Great job guys!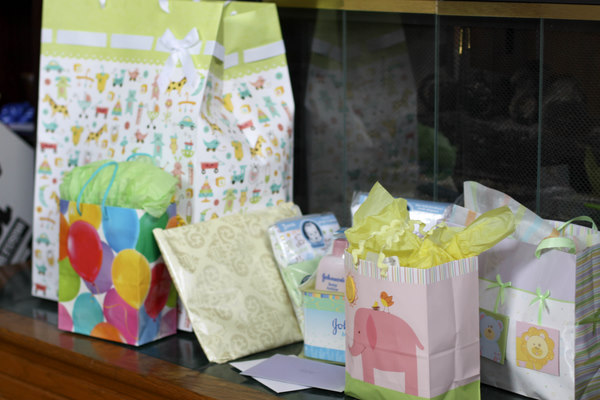 Then it was present opening time where Baby Chen received tons of onesies, hats, socks, animal towels, and more!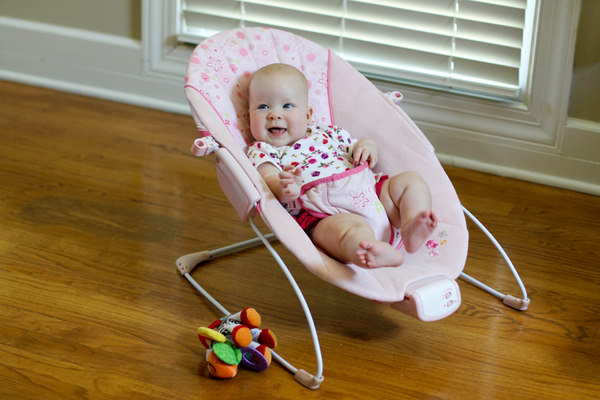 But perhaps the real gift of the shower was having adorable little Natalie's sweet presence. Aren't her blue eyes just soo enchanting? I can already tell she is going to be beautiful when she grows up!
A few more shots posing with the adorable baby bump!
And as the guests left, we gave them these yellow and pink tin favor boxes filled with candy and tied with a matching tag. I purchased the tin boxes at Michael's, basically clearing out our local store. And tags were designed by Jane Jeon of Olive Hue Paper Goods, as a DIY for Grey Likes Weddings. I think the tags were originally designed to use for wedding favors, but I thought they'd be perfect for a baby shower favor as well! 🙂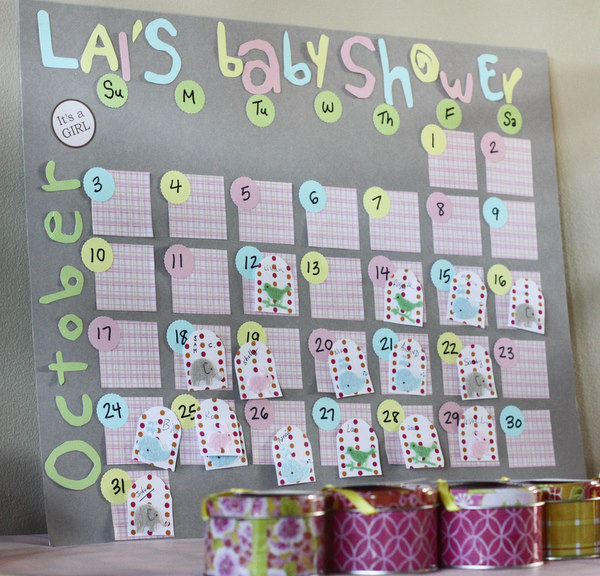 And lastly, we created this "Guess The Birth Date Calendar" for guests to lock in their votes for when they think Baby Chen will be born. My guess is October 22, because that's my brother's birthday!
Congrats again to Lai and Billy! Can't wait to meet your beautiful baby girl!