Need a delicious, unique, simple to prepare, crowd pleasing appetizer for a party? Then try making these Pistachio and Goat Cheese Grape Truffles! I made these for the Baby Shower I blogged about yesterday and they were a hit! This recipe was given to me by Sue from Inspire, Fashion and Photography (she blogs about trendy fashion that catches her eye and has cute pics of her adorable baby girl as well)!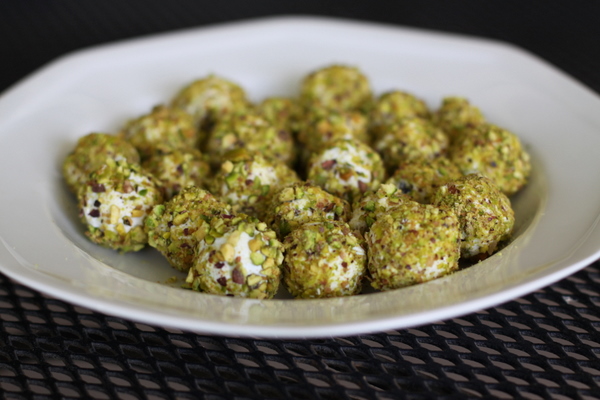 Ingredients
40 red (or green) seedless grapes
2 packs (1.5 ounce) goat cheese
1/2 cup shelled pistachios, finely chopped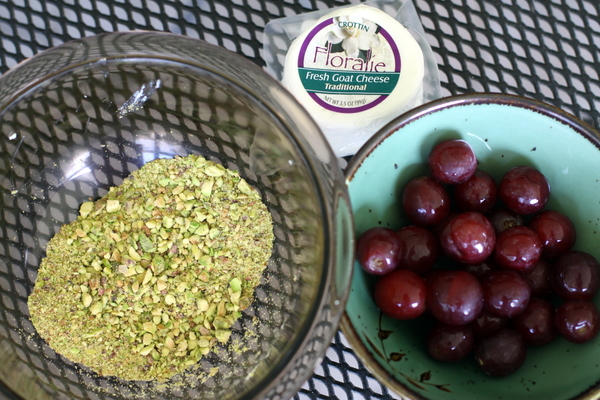 Directions
1. Take a grape one by one and roll the goat cheese all around like a little ball.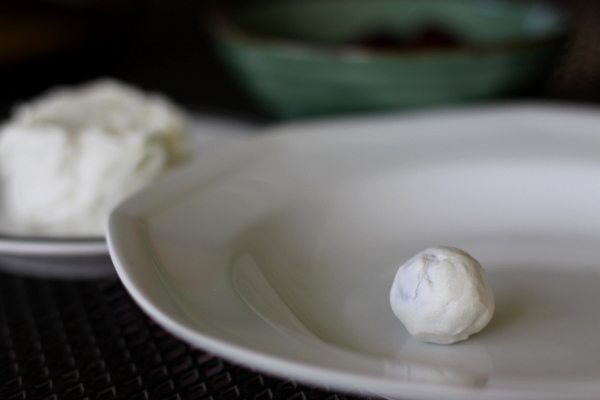 2. Then take the grape with goat cheese around it and roll it in the pistachio nut mix.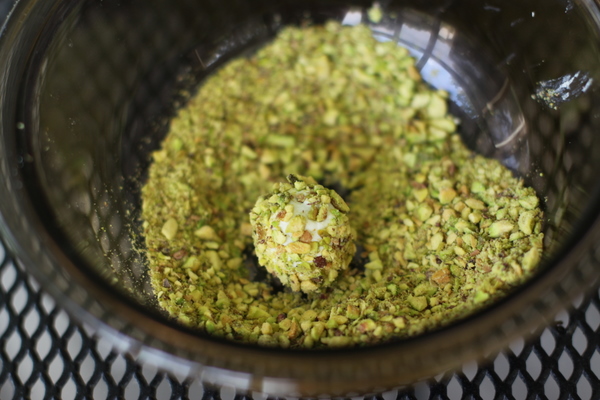 3. Serve in whole truffle form or cut in half.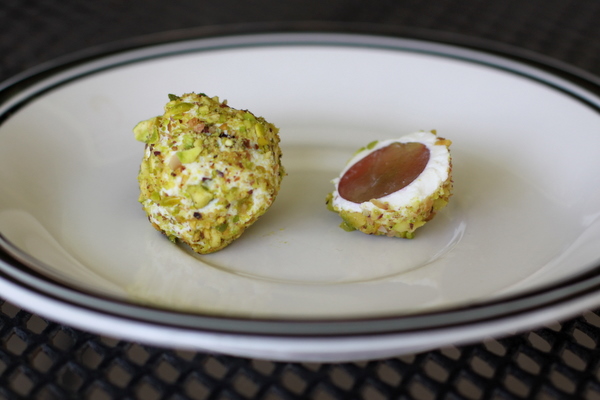 4. Truffles can be stored in fridge for up to a week.
Was that easy or what?? So easy that I probably didn't need to show you a picture tutorial of it, oh well, at least I got to practice my food photography, yea?? 🙂 These little bites are sweet, salty and sassy… and rather unexpected that a grape is inside if served in whole form, I love surprising people!