so you know how i went to seattle a few weekends ago for a wedding? well the morning of the wedding, a group of us went out and explored the famous pike place market! it wasn't my first time there, but it was the first time for my SLR and boy was it click happy~! say cheese, seattle!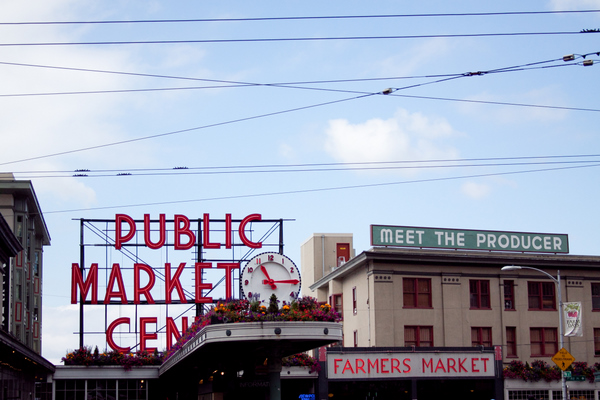 i love all the different colors in this photo, it probably took about 10 tries and a lot of spot metering to get the color right, but it was worth it!
and of course we couldn't pass up meat on a stick! yum!
there were soo many beautiful flowers at the farmers market…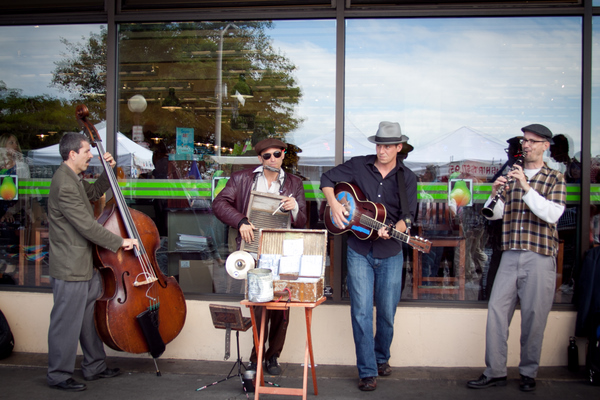 and tons of local artists ranging from musicians to magicians. by the way, i'll be linking this photo up to…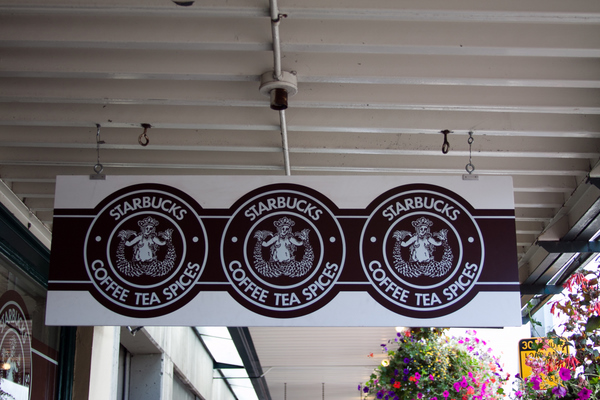 we made a stop at the first starbucks…
and this restaurant recommended by anthony bourdain!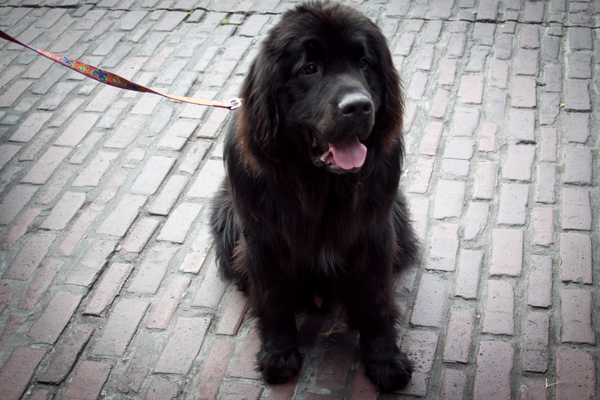 we ran into this super fluffy adorable large puppy…
and saw some cool veggies!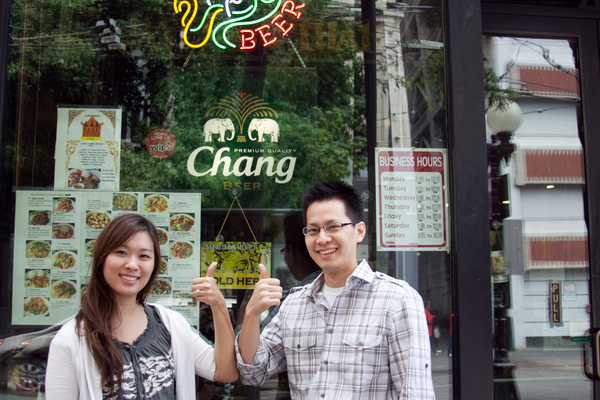 and then hubby and i started our own beer business…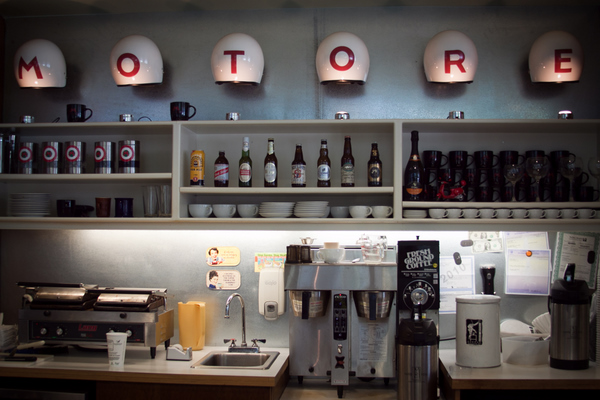 and had it bottled up at a local coffee shop~! 😉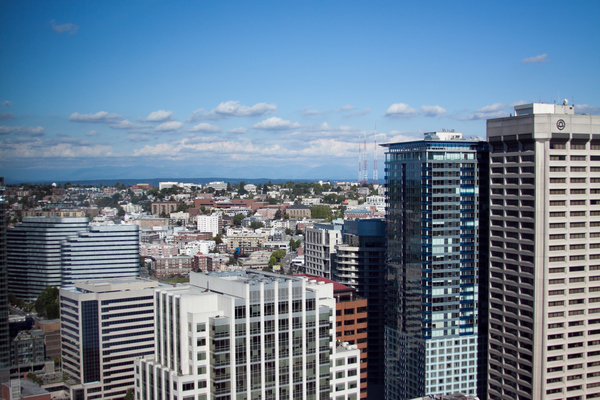 goodbye seattle! hope we meet again soon, xo.