For the DOG LOVER, we still have the scratch and sniff custom dog silhouette print giveaway going on~!! Make sure to head on over to this post and enter if you haven't already!

****
One of my favorite things about home ownership is the fact that we have a yard, and in that yard we can grow whatever we want! A tiny basil plant picked up at a Farmer's Market a few months ago has turned into this!!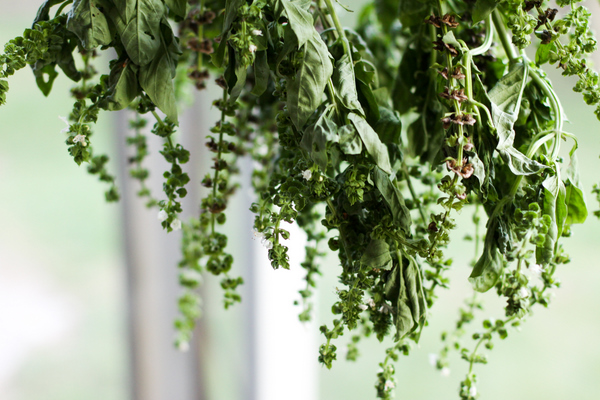 We decided to hang the basil to dry so that it would be one less spice container that we need to purchase! I just love this photo which I'll be linking up to…
And to go along with it, I came up with two fabulous recipes where the basil really adds a nice kick of flavor! We're still happily eating the leftovers! 🙂
Caprese Salad
Ingredients


2 large tomatoes
1 package mozzarella cheese
2 tablespoons olive oil
1 tablespoon balsamic vinegar
1 tablespoon basil
Pinch of salt and pepper

Directions

1. Slice tomato and mozzarella cheese into 1/4 inch thick rounds.
2. Layer tomato and mozzarella on serving plate.
3. Mix together olive oil and balsamic vinegar. Pour mixture over tomato and mozzarella.
4. Sprinkle basil on top.
5. Add salt and pepper to taste.
Mushroom Flatbread with Cheese and Herbs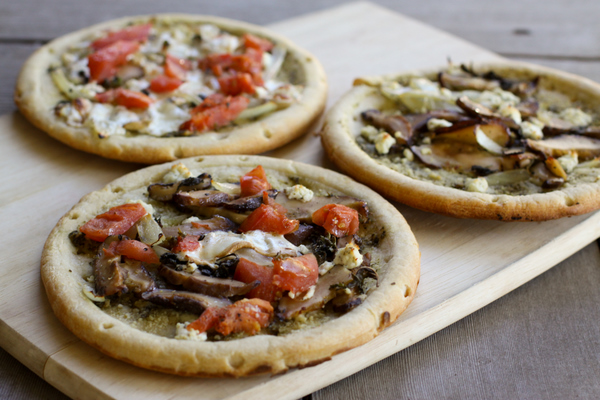 Ingredients

3 mini pizza crusts (pre-packaged)
8 oz. assorted shitake mushrooms, cleaned and cut
1 tablespoon garlic, minced
1/2 medium onion, sliced
2 tablespoons basil pesto sauce
4 oz. romano cheese
3 oz. goat cheese
1 tablespoon thyme
caprese salad from above, cut (optional)

Directions

1. Preheat oven to 375 degrees F.
2. Heat skillet over medium high heat. Add olive oil, garlic, and onions. Stir in mushrooms and season with salt and pepper.
3. Spread basil pesto sauce on pizza crusts and sprinkle on romano cheese.
4. Add mushroom mixture to pizza crusts as well as goat cheese.
5. Sprinkle thyme on top.
6. I felt like adding the chopped caprese salad mixture on top (tomatoes, mozzarella, basil, balsamic vinegar). It added more dimension and taste to the flatbreads.
7. Bake in oven for 10-15 minutes or until crust is golden brown.
What is your favorite recipe that contains basil? I still have a lot left so I can sure use some more ideas!