So I'm quite behind on uploading photos and posting them to my little bloggity blog here… but I wanted to share these with you before Halloween! 🙂  As you know, this past weekend I went to LA for a wedding (pictures later), but not only that, I got to hang out with my family too!  My little nephew, Evan, reaches new milestones every time I see him (it's usually a few months in between).  He can finally say my name "Goo Goo", which means Aunt in Chinese.  It's a little easier than saying Sandy since repetition is easier.  He says "Hi", "Bye", "I Wuv U' and can kiss you on the cheek too, LOVE!  I soooo wish we lived closer so I could see him every day, but unfortunately that is not the case.  🙁  Here 's some of my favorite photos we took of him this past weekend… and no doubt I'll be posting tons more later!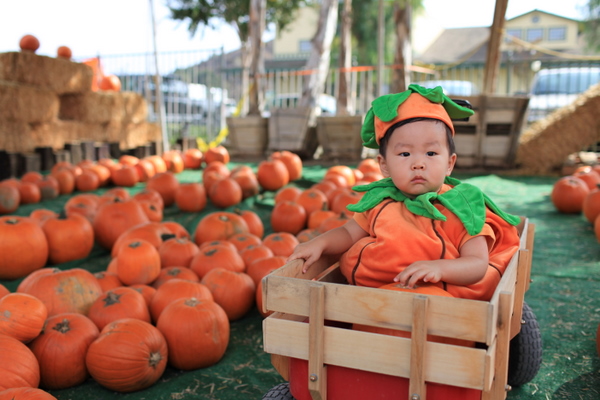 Hello little pumpkin!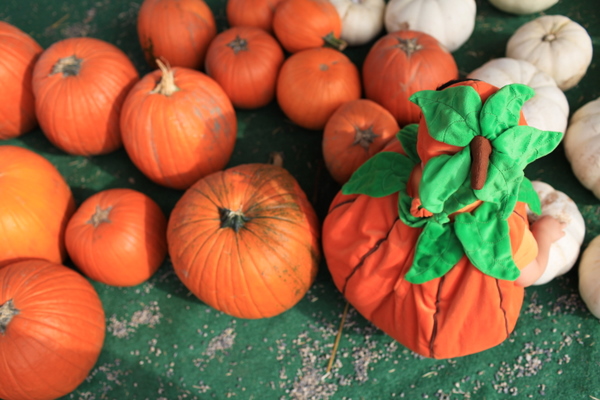 Can you spot my nephew amongst all these pumpkins?  😉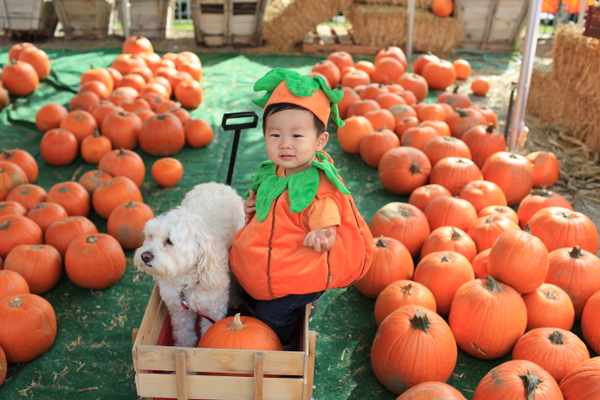 Bella and Evan – best friends for life!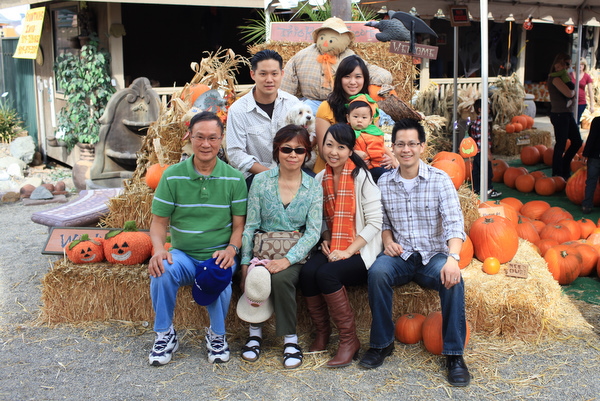 My wonderful family! <3
I'll be back later with a Group Sponsor Love post so make sure to check back!  And also, on Monday, I will have a FABULOUS ONE DAY BIRTHDAY GIVEAWAY in celebration of my birthday, can't wait!!
What are your plans for the weekend??? Are you going to go trick or treating? If you said yes, I hope you are going with a child b/c you might be a little too old for it.  😉  Are you staying at home and passing out candy?  What are you dressing up as?  Anything fun?