Emily is one of the very first blog readers I met when I started blogging. She is super colorful, fun, funny, and definitely sassy! 😉 She finds some of the neatest and most unique things and posts them on her blog! She has a chalkboard fridge, is a music fanatic and loves all things vintage! 🙂

***
Hello lovely Sandy ala mode readers, its your friend Emily from Sassy Smolak here. The lovely Sandy invited me to share some of my favorite Holiday tunes with you here on her adorable blog.
I don't know about ya'll, but Christmas music makes me feel all warm and cozy. I just love it. The slow songs, the fast ones, even the cheesy ones like Grandma got run over by a reindeer, so awful but so fun. Now that particular song didn't make it onto this little play list, not this time anyway. This play list is an ode to my Tennessee roots and the classics I love so much. Great songs by Elvis, Frank Sinatra, Dean Martin, and Dolly Parton to name a few.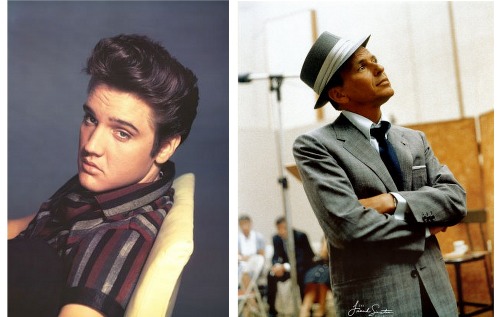 Good lord Elvis was a dreamboat don't you agree?!?!? I mean Frank Sinatra too…..so handsome.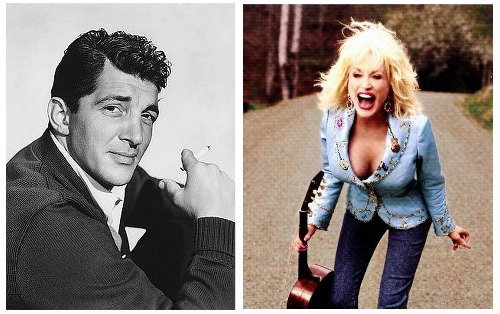 Not to mention Mr. Dean Martin….SWOON!! Now I hope you don't mind me throwing a little Dolly Parton in there, I happen to be big fan of hers and having grown up in Tennessee it was kind of hard not to be J. Now don't think I just put these in this play list. The list has a total of 10 songs ranging from these amazing musicians to Mariah Carey, and She & Him. ENJOY!

Create a MySpace Playlist at MixPod.com
I hope this little play list put you in the full on Christmas spirit because I know it did for me! Happy Holidays all.
If you liked my tunes here please feel free to pop over to my blog every Tuesday for a new tune.
XO