And it's back to work, but thank goodness it's only a 3 day work week, woohoo! If you saw my last post, you'll notice that we had a WHITE CHRISTMAS! For those of you who didn't have a White Christmas and would like some resemblance of "white snow" in your life, I thought I'd share a recipe from my mother-in-law's stash, it's one that I shared with a few bloggers in the Pizelles and All Things Ami "Winter Recipe Exchange"! I bring to you the delectable (and so simple to make)…
Pecan Balls
(also known as Russian Tea Cakes)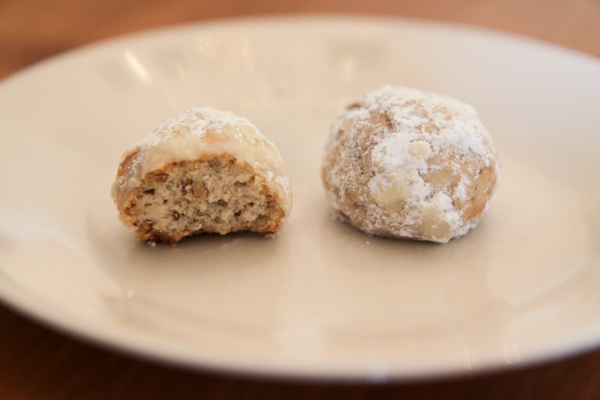 Ingredients:
– 1/2 cup butter (1 stick)
– 1/4 cup powdered sugar
– 1 cup chopped pecans
– 1/2 tsp. vanilla extract
– 1 cup flour
Directions:
1) Cream together butter and 1/ cup powdered sugar.
2) Add pecans, vanilla and flour. Mix well.
3) Shape dough into 1-inch balls and place on a baking sheet.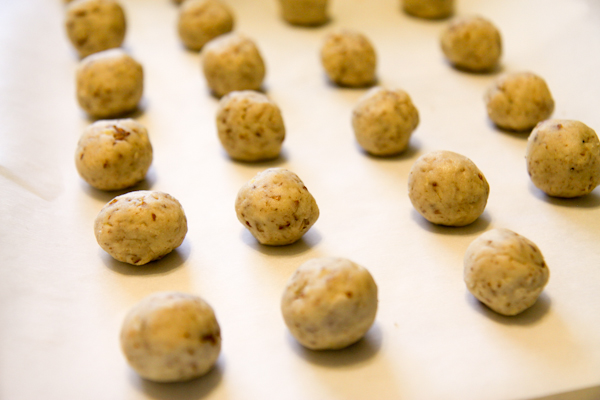 4) Bake in a 400 F degree preheated oven for 10-12 minutes or until golden brown.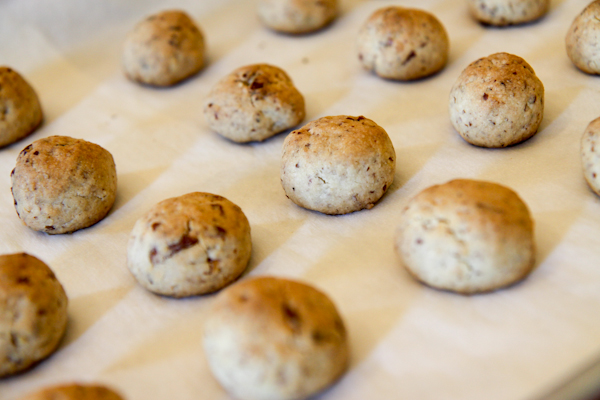 5) Roll warm balls in remaining powdered sugar to coat all over. Allow balls to cool and enjoy!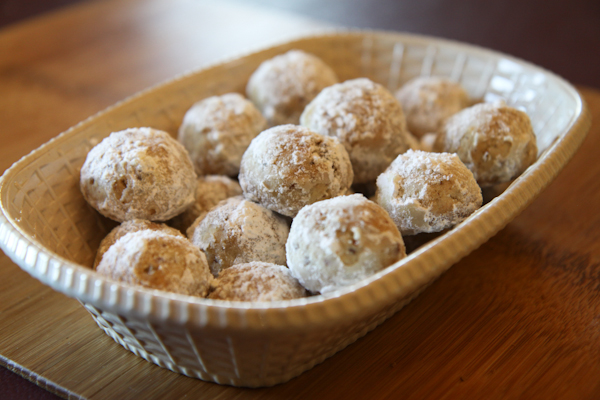 Linking up this one to Sweet Shot Tuesdays because looking at it makes me want to bake more!
Did you have a White Christmas?