Last week I shared Part 1 of my Caribbean Cruise pictures with you and today I am back to share Part 2! It's kind of ironic that I'm posting these today as this is the first day it snowed like crazy and got down to single digits where I live. It really REALLY makes me wish I was back in 80 degree beach weather, who's with me??
Day 6 – Antigua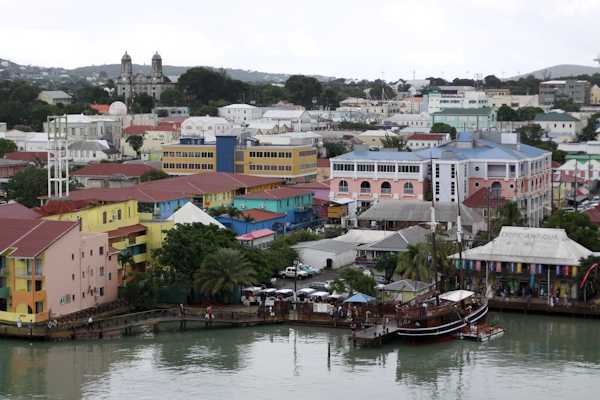 Loving all the beautiful and bright colors of this island!!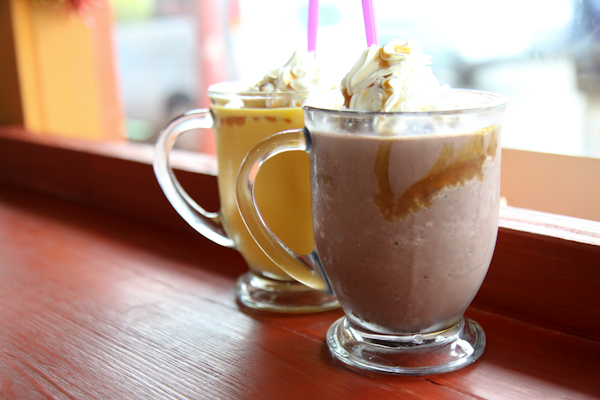 Yum… mango smoothie and frozen hot chocolate. It actually rained the whole time we were there so we didn't see much as we could on this island.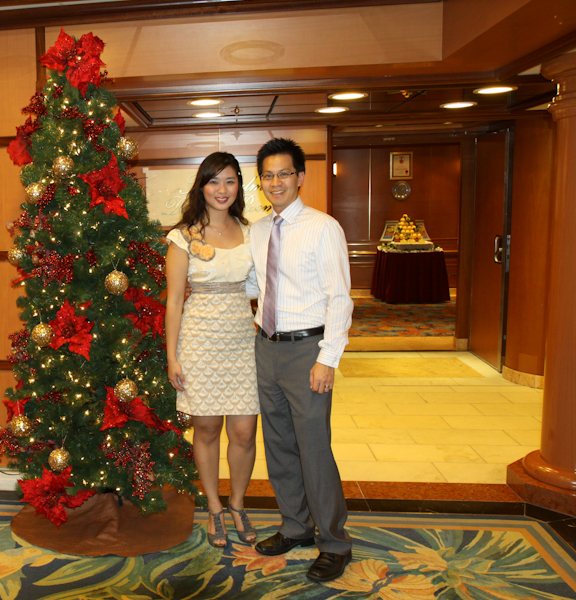 Captain's dinner was tonight! Recognize the dress? It's from Anthropologie! I heart it!
Yum, seafood dinner!
Day 7 – Tortola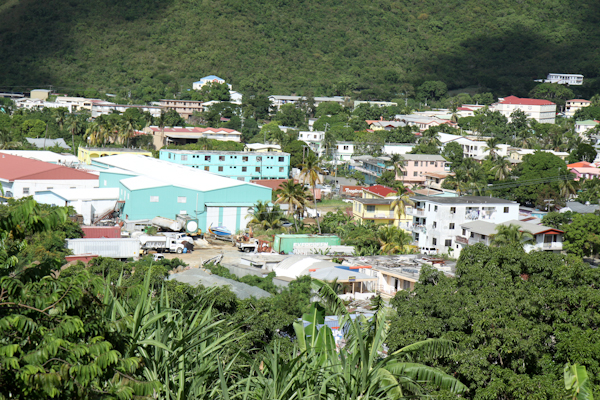 We took a tour + beach excursion on this day.
Wouldn't you love to live in a colorful house on a cliff on an island??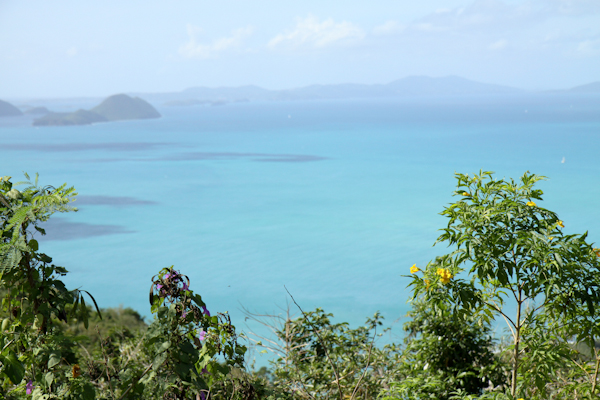 Just surreal~!
Day 8 – St. Thomas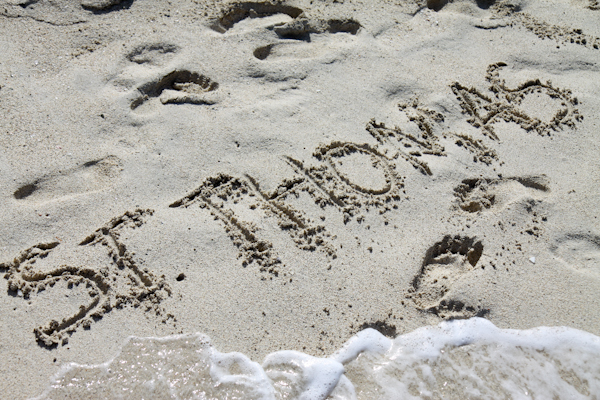 And finally, the last and (my favorite) island, which happens to be a part of the U.S. Virgin Islands!
I'm just loving the colors of the sky, water and sand in this pic! And yup, those are my husbands and my feet, hehe. Oh what I would do to be there again… I'm linking this up to
We visited Blackbeard's Castle and saw how rum was made!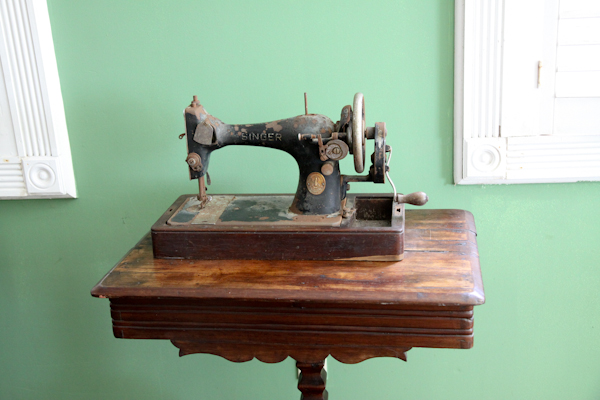 And I just had to snap a pic of this cute sewing machine for all my crafty friends! 🙂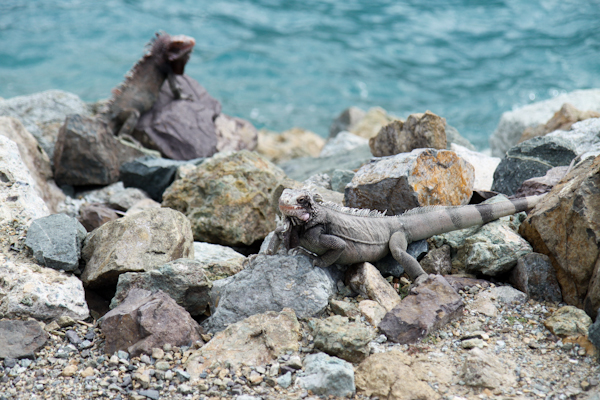 These creepy crawly iguanas were ALL OVER the place, ick!
And finally, Baked Alaska and I were reunited again. (The last time I had it was in 8th grade!!)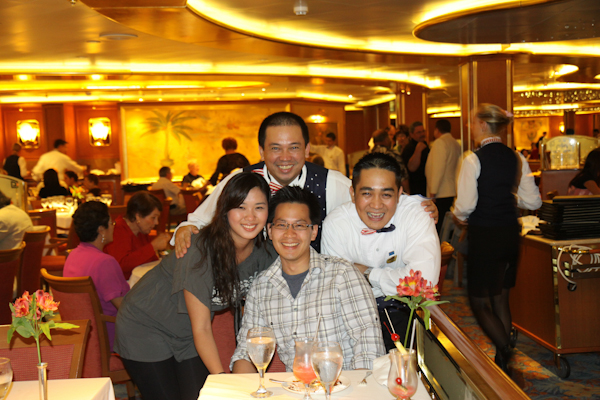 Here's us at our table with our dinner servers Jeffrey and Edwin!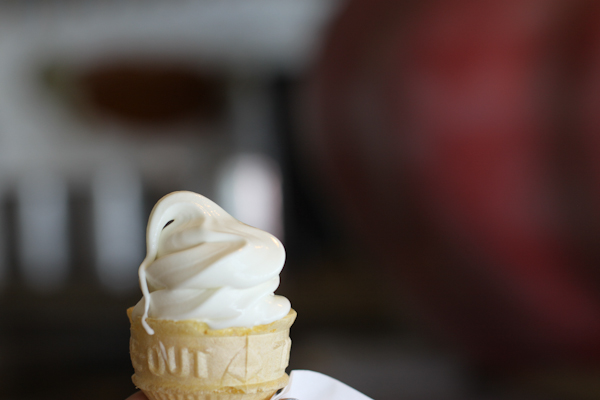 And the best part about cruising… all you can eat ice cream! 😛
And now I am ready for another cruise, possibly with family or friends next time! Have you been on a cruise before? Where did you go? What cruise line did you go on? What was your favorite thing about that destination/cruise line? Yes, I' d love your suggestions friends, really thinking about going on another one already haha!
P.S. My 1 year blogiversary is on Wednesday, January 12, 2011 and I cannot wait!! There will be an AWESOME giveaway + amazing discounts to many of my sponsors' shops so get your wallets ready!! 😉