Have you entered the THREE GIVEAWAYS currently going on right now? Click on the buttons over to the right to enter!
***
As you may or may not know, February 3, marks the day of the Chinese New Year! And that means lots of fireworks, red envelopes filled with money, wearing red underwear for good luck, sticky rice cakes, and celebrations galore!
A big part of the Chinese New Year celebration is feast after feast of delicious food, it's kind of like Thanksgiving/Christmas holidays in the U.S.! On Saturday, I'll be heading to a friend's house where we'll surely be eating it up!! 🙂 If you are interested in celebrating Chinese New Year in your home, Steamy Kitchen has a GREAT round-up of Chinese New Year Recipes – I already made two entrees from the list. Pictures are taken from Steamy Kitchen (she has the food photography that is truly an inspiration for me)!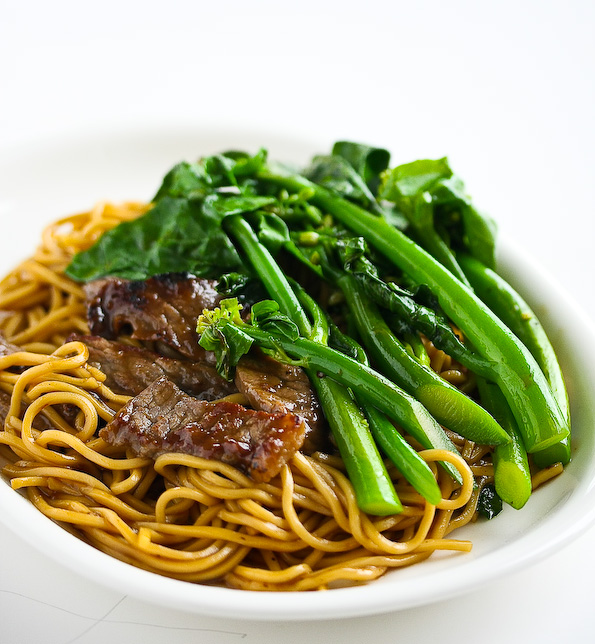 Chinese Broccoli Beef Noodle Stir Fry – mmm soy sauce, enough said.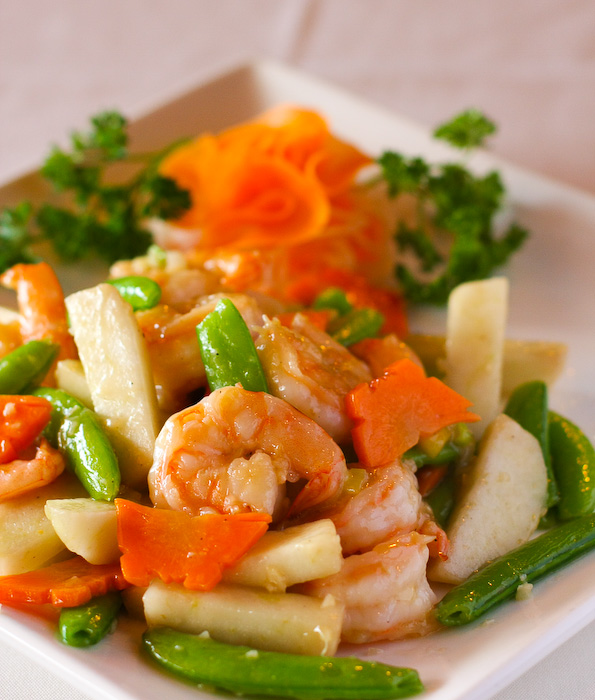 Fresh Pear and Shrimp Stir Fry – sweet, crispy and unexpectedly delicious, added some white pepper on top too!
In the Chinese Zodiac, this year is the Year of the Rabbit, which means babies born this year are (taken from Go To Horoscope):
People born in the year of the rabbit often make ideal diplomats or politicians. Rabbit person has grace, culture and beautiful manners. Although rabbit people get on well with everyone, at heart they are basically reserved creatures, and are only really happy when they are engrossed in some sort of scholarly or intellectual activity. They are just too sensitive to the world around them. They are just not able to thrive in a competitive or aggressive environment, and it makes them anxious if someone forces them to take risks. Their inner world is simply too delicate for unsettled or unpredictable situations, and they tend to create a peaceful and comfortable atmosphere on a hunch. This character trait makes them very hospitable and attentive people, who take care of those around. The average rabbit person emphasizes the importance of small details. They pay attention to everything from colour, design and furniture to food and conversation. And only when they are sure that everything has been arranged as they wished, these people can relax and have fun. Person born in the year of rabbit often leads a conservative lifestyle, where one of the most important things is their security. This quality has a negative side also. Opting for safety over risk they may miss good opportunities. This does not imply that these people are frivolous or irresponsible, for when they truly believe in some thing they are serious, perseverant and capable. Calm as they are, it is not easy to provoke rabbit people. They are sentimental and compassionate. Yes, and they cry easily too. They can be moved by personal problems you share with them. Therefore, if you work as a salesman for a living, you will have much better luck with rabbit people – Nine out of Ten Rabbit people will definitely buy your products!
If you must know, I'm a Pig (or Boar) in the Chinese Zodiac. I'll keep you guessing at how old I actually am. 😉 But anyhow, here's a few ADORABLE rabbit photos that will make you say "Awwww"! I'm not sure of the source of these photos but my friend Lai sent them to me by email.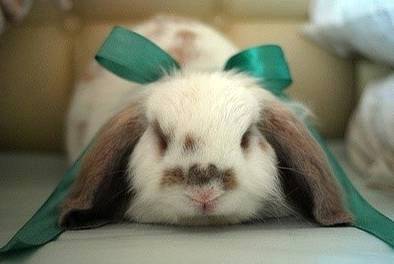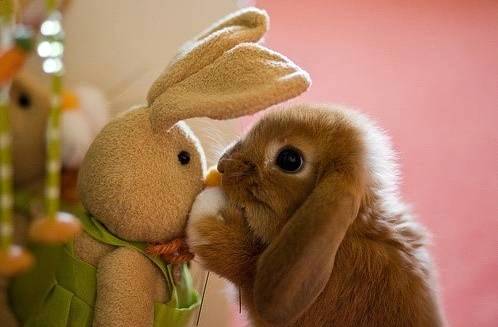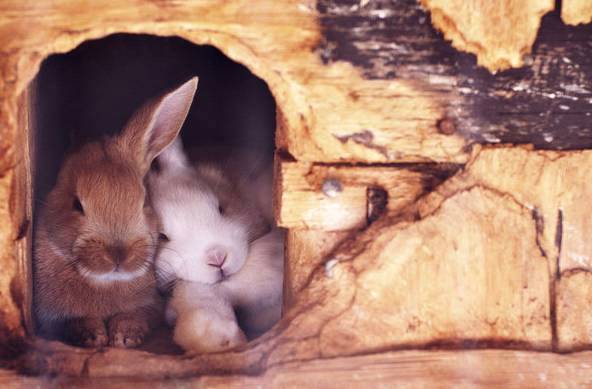 This holiday is seriously making me miss my family again, even though I just saw them last week! And this picture makes me go through some nephew and fur-niece withdrawl!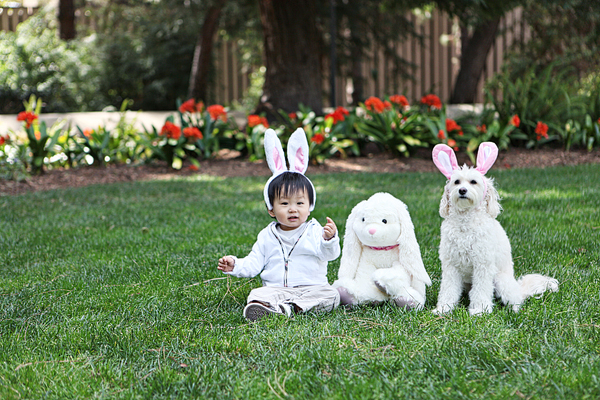 Too. stinking. adorable. (picture taken by my talented sister-in-law)
Hoppy Chinese New Year!
Do you know what animal you are in the Chinese Zodiac?
You can check here if you don't know!