Woohoo!  We've reached another Friday again!!  Not only is this ANY Friday, but it's the first Friday of the first major Snowmaggedon of 2011!  Are you guys surviving out there?  My husband and I were ONLY stuck in our houses for two days straight.  And somehow we still couldn't get enough of the things we wanted to get done for being at home!  I'm just thankful I didn't have to travel this week and that I actually made it home before this all happened, ya know!?  Are you drowning in snow still?
For this week's Flavors To Follow, I felt like doing an add-on to yesterday's post about it being Chinese New Year and the Year of the Rabbit.  Here's a few rabbilicious (I realize that's not a word. but I thought it flowed well) finds from around the web!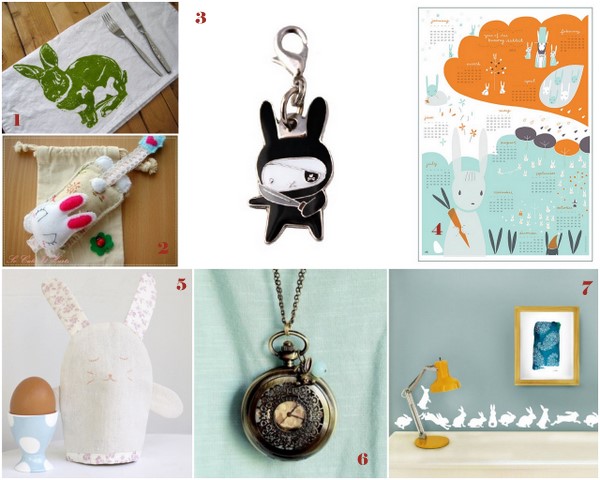 1 Fancy up your dinner party with this Rabbit Organic Cloth Napkin by Oh, Little Rabbit
2 Hold your house keys in this cute I love my home chibi bunny key pouch by So Cute It Hurts
3 Protect yourself with this whimsical Ninja Bunny Zipper Pull by Cry Wolf
4 Celebrate the new year with this Year of The Rabbit Calendar by Nova Rhyme
5 Keep your breakfast eggs warm with this Bunny Egg Cozy seen on Tabitha Emma
6 Wear this beautiful white rabbit pocket watch necklace by Fleur Avenue
7 Adorn your wall with this Hop To It Wall Graphic by  Elly Nelly
AND if you still haven't had the chance to hop around to all the giveaways… here's another reminder for you!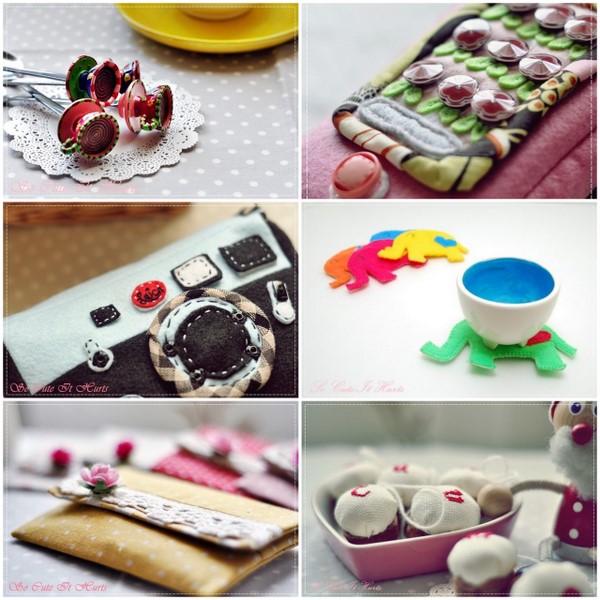 Win an "I believe…" brooch!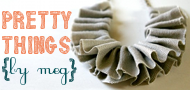 Win a ruffle necklace in the color of your choice!
Take 20% off your order with code SANDYALAMODE!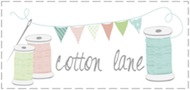 Win a Valentine's Day headband and necklace set!
Take 15% off your order with code SALM15!
NOW HOP TO IT!
Have a wonderful weekend friends!!