Oh yes my friends!  It's the first Saturday of April 2011!  And you know what that means, it's time for another Saturday Snapshot where you'll get a throwback photo of moi.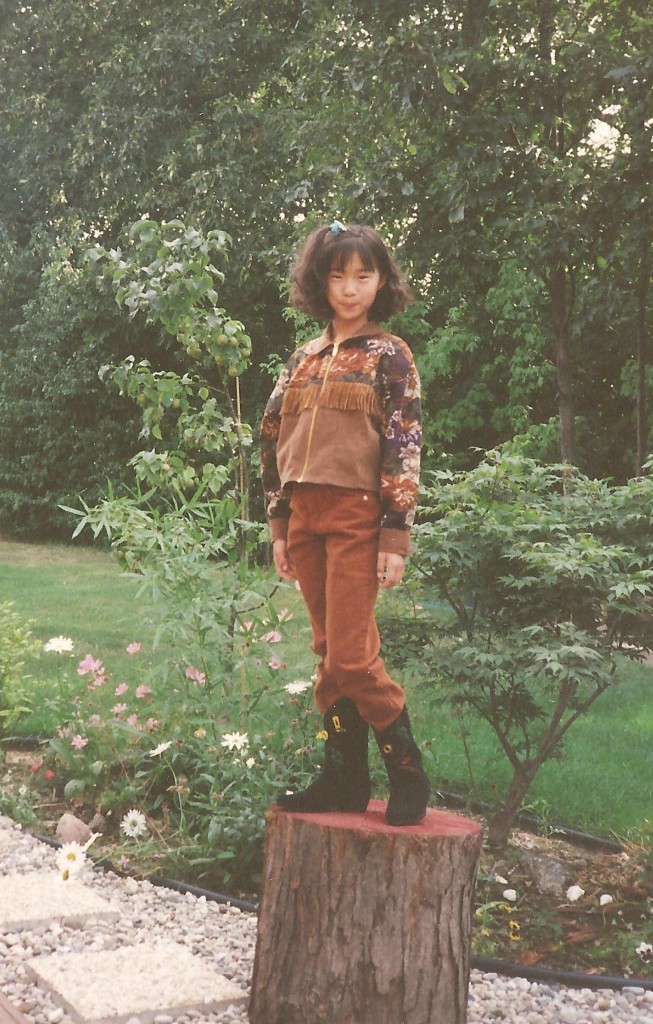 And there you have it!  That's fifth grade Sandi, yes that's right, for about 2 years in my life I spelled my name with an "i" instead of an "y".  Even better, the "i" was ALWAYS dotted with a heart.  🙂
This was no cowboy Halloween costume I was sporting, even betta, it was picture day at school!  Oh look at those tassels + vintage flowers, how fashionable was I?  😉  I think my parents were really trying to show off those flowers in the garden that my Dad had planted so having me in the picture was just an added bonus (like my model face?).
For the record, that was the last time I wore my hair in a half up side ponytail, but I'm thinking with all the new hair accessories I've been making lately, we can make this hairstyle a come back, whatya think?
Hope you are having a wonderful weekend!  The weather has considerably warmed up for us and it's sure starting to feel like Spring!  🙂