Hi friends! Hope you are having a great week! It's been quite some time since I've updated my shop, as you know I haven't been home very much and this weekend I'm going to have a booth at my SECOND CRAFT FAIR! My sweet sponsor, My Little Sunshine and I will be sharing a booth space together and I'm excited to have her company. For all those in the Kansas City area, check out the KC Artists Easter Craft Fair for more information on the event, hope to see you this Saturday! 🙂
Speaking of my shop, it's about time I share some customer photos. It always makes me giddy inside when I see my friends sporting handmade creations made by moi! First off… we have the bow that pretty much defines my shop, the mustard lacey, which comes in bow clip or headband form!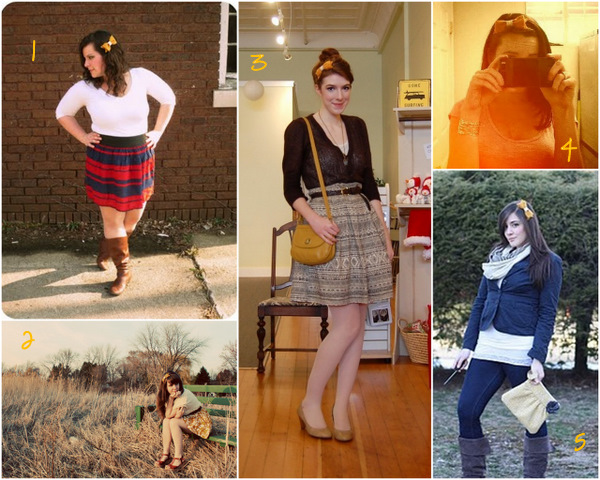 1 Love how colorful Adventures in Love and Happiness' outfit is!
2 Selective Potential matched a mustard skirt and lace top with the bow… how perfect is that?
3 Totally adore how The Violet Reaction wore her bow with her hair up and isn't her purse too cute?
4 Teehee, love that Freckled Italian sent me a phone pic! She's cuuuute!
5 Yellow Heart Art is hysterical, charming, sweet, and a great designer! And she's fashionable too!
And we have some of my other items modeled here: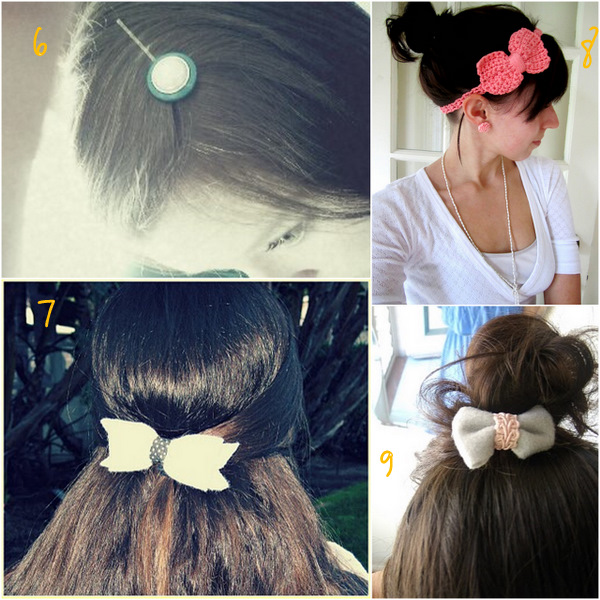 6 Goose and Lovie kept her hair out of her face with a vintage pearl pin!
7All Kinds of Complicated sported a bow to put her hair half up!
8 Wattlebird matched her Sandy a la Mode earrings with a cute bow headband.
9 And Gracie Bella Butterfly spiced up her messy bun with a mini hairpin!
Next I have a GIVEAWAY WINNER to announce, woohoo!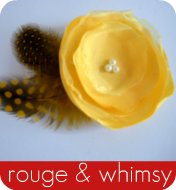 The winner of the Rouge and Whimsy giveaway is Jenna from A Home Away From Home!
Congrats Jenna! Please email sandyalamode(at)gmail(dot)com with your mailing address and let me know which color headband you'd like (yellow, magenta, white, light pink, turquoise, red, black or purple)!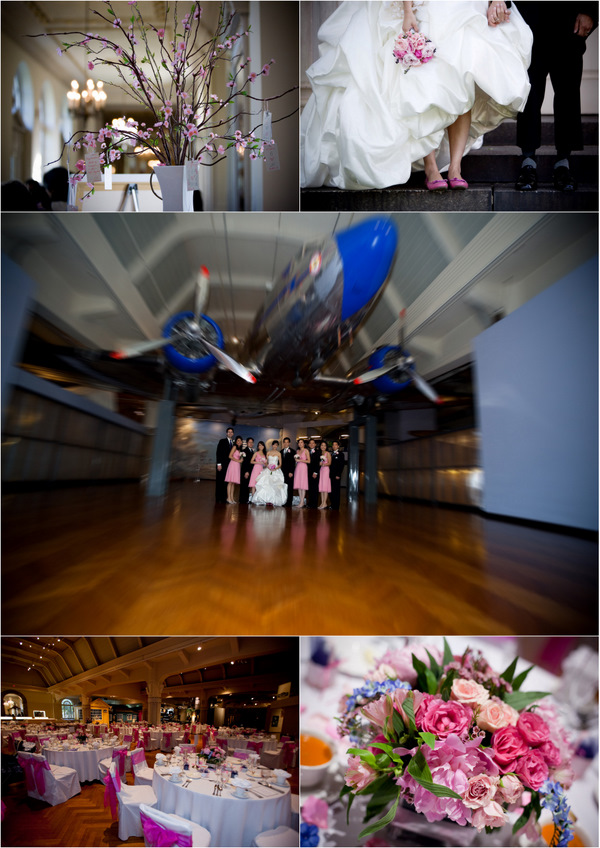 Lastly, our wedding was featured over on Lemon and Lavender yesterday! Head on over there to see how Marvin and I met, to learn a few of my wedding tips, and to see where we went on our honeymoon! 🙂 Sorry for the somewhat random post, but I just had a lot to share.
Don't forget to enter the Livy Love Designs giveaway for the print of your choice in 8.5 x 11″ size!
To get me prepped for my craft fair this Sunday, take 15% off your Sandy a la Mode order with code GOODLUCK (through Friday only)!