I'm going to start a new series on my blog… and it's called "Y'all Look So Darling"! I totally overuse the word "darling", sue me. Anyhow, this series is a chance for me to show off some friends who look mighty fine in Sandy a la Mode accessories! 😉 OK, so I'm not sure if this will be a regular series or not, I guess we'll have to see how many of my accessory holders will take pics and send them to me (via twitpic, email, blog post) haha. So for this month's installment, I introduce to you these five lovely ladies…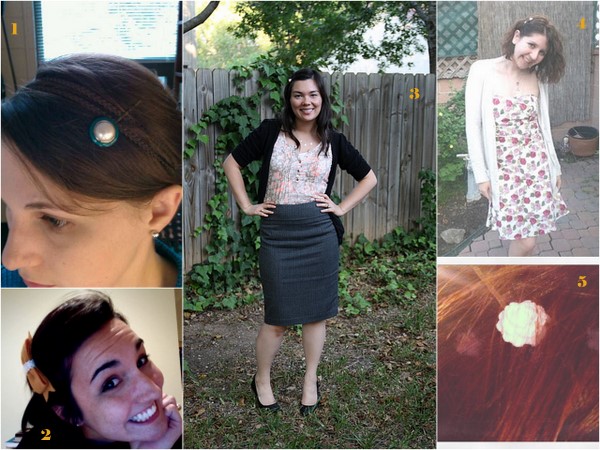 1 bbgoad is sporting a teal vintage pearl button hairpin
2 sweet caroline is showing off one of my best sellers lacey – mustard felt bow, she's actually having a giveaway on her blog for a bow and earring set today! head on over to enter!!
3 jen from a tale of two closets is modeling her outfit with a flower hairpin, actually she's modeled so many of them really, you need to head on over to her blog to check them out!
4 moonbeamwishes happily sharing her peaches and cream flower hairpins
5 a hasty life giving us a closeup of her white rose hairpin
Thank you ladies for emailing/tweeting/posting a picture of yourselves wearing my accessories, you're making me blush, really, thanks soo much, you all look fabulous!!
And for some other news, my wonderful sponsor, Sooki Designs, helped me whip up a new blog/shop button with super short notice! I basically sent her a picture of my bows and told her some sizes I needed them in and she worked her magic! She is so great to work with and has extremely reasonable rates might I add! If you'd like to update/grab this button for your blog, there's code over there on the right under the Grab The Button widget (in 190×90 size only)! Feel free to link up to my blog or change the code to include my shop link, your choice! 🙂 Or you can save these images and re-upload them to your site, here's a few different sizes!
190×90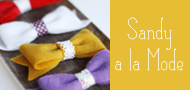 160×120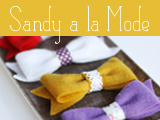 200×200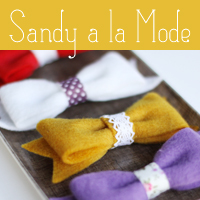 Happy Thursday! Happy Shopping!